Overland Park Convention Center
The venue that says "Yes"
Business View Magazine interviews Brett Mitchell, GM of the Overland Park Convention Center, as part of our focus on best practices of American venue.
The Overland Park Convention Center, which opened in November 2002, is owned by the AAA-bond-rated city of Overland Park, the largest suburb of Kansas City, a very corporate-dense and very well-off suburb. The Center cost about $46 million to build, has a footprint of about 237,000 sq. ft., and is connected to a 412-room Sheraton Hotel. One of the most successful convention centers in the country, the Center will do over $13 million in revenue this year, in a venue that has about a 100,000 sq. ft. of event space. It has had an operating surplus every year, with the exception of the year it opened, and that operating surplus is then used to fund future capital projects. It has been voted the best meeting facility in Kansas City, 16 years in a row.
General Manager, Brett C. Mitchell, recalls how the Center rethought its security options in reaction to the events of 9/11, which occurred during the construction process. "The city stepped in and decided to enhance our security focus," he says. "We were the first convention center that had all electronic locks and we continue to maintain them today. That just shows you a little bit of the mentality of our owner, the City of Overland Park— they're not afraid to do the right thing, regardless of the cost."
Although owned by the City of Overland Park, the center has been managed by Spectra since 2000. In addition to Spectra's venue management, Aramark handles the food and beverage component. "And though we have two different management companies within the venue, the brands are silent and that's done by design—we don't want to confuse the branding of the venue," Mitchell explains. "That happens with so many venues in our business. The city's branding is the same as Visit Overland Park, the city's Convention and Visitors Bureau's brand message. The operating company and the food and beverage brands are silent. That way, we're all aligned within the city's brand and I believe that's a big reason for our success. We don't want all of these competing brands with competing objectives; it's all the City of Overland Park and everyone's aligned as such."
Hosting around 350 events per year, the Center has about 75 full-time employees and roughly 200 part-timers. "We live in a well-to-do corporate environment, so we are going to have an event mix with a heavy dose of corporate business," Mitchell notes. "But there's also a heavy dose of galas and fundraisers in our mix.  Right now, we have five or six of the top ten fundraisers in Kansas City hosting their events with us. A lot of that has to do with where our gala and fundraiser attendees live, in addition to not having to drive far and fight for parking, which are obstacles related to a downtown environment. We tend to have a more balanced portfolio; even though we could always do more business on the corporate side, we strategically place well-produced consumer shows and trade shows to help drive commerce to the area. Shows like this have staying power, longevity and consistency, which reduce the economic ebbs and flows that a lot of places experience. It gives us a little more stability."
Mitchell views his competition as two different layers. First and foremost, is the competition that surrounds him, particularly in downtown Kansas City. "We're not as big as the Kansas City Convention Center, but we certainly do compete for some of the same pieces of business, and also with the Crown Center and larger downtown hotels. But we're a small, regional convention center that drives mid-size revenue, so we also compete on a regional basis with St. Louis, Tulsa, Oklahoma City, Omaha, and Des Moines for conventions and trade shows business."
Mitchell's marketing approach focuses on the needs of the clients and turning good reviews into testimonial marketing. "We always try to be the easy place to do business," he maintains. "Meeting planners have enough headaches—the logistics of putting on a program are incredible. We always try to be the venue that says 'yes,' the venue that's easy. The culture we have is a relaxed and welcoming culture. Our clients feel that, and they report that to us, and that loyalty is what keeps them coming back."
"Then we market their feedback about us," he adds. "Long gone are the days of 'you can market yourself however you want.' The reality in today's world is your attendees and your planners (via social media, TripAdvisor, etc.) communicate what and who you really are, and that's far more important than what you're trying to present yourself as. So whatever you do, just make sure you're really, really good at it, because when people are searching for your venue online, they're going to see what kind of ratings people are giving you before they even think of picking up the phone."
"We've had great success taking care of people using the philosophy of 'we want to be easy,'" Mitchell maintains. "We're not the cheapest, but we try to have the best value. You may pay a little more, but you're going to get better food, you're going to get a cleaner building, you're going to get better service that yields a great value. And that's why we have such great ratings on Google, Trip Advisor, and other social sites."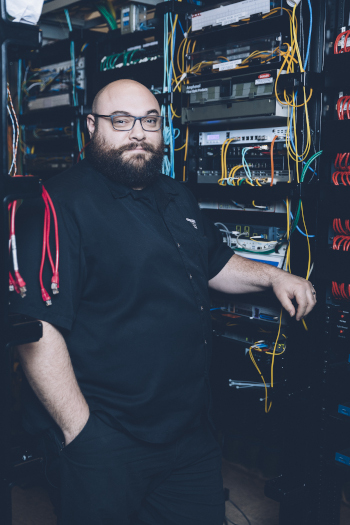 Regarding today's demands for up-to-date technical amenities, Mitchell believes the most important thing a venue should have is a robust technical backbone, specifically Wi-Fi. "We have invested, and we continue to invest every few years, into our Wi-Fi network," he states. "We built our infrastructure out for the future – it's all 10 gigabyte. A good Wi-Fi system, these days, only lasts for about three or four years. Technology is increasing at an exponential rate and we decided, a long time ago, that we were going to invest and advance with it. Many venues still try to monetize their Wi-Fi and use it for future capital, or use it as a funding source to offset its operational costs. We just viewed it as a utility, no different than the lights, electric, gas, or water that you need. We don't monetize it. It's all free. The only time there's a fee is if you want a hard line hooked up. But wireless throughout the venue — whether you're in the pre-function, in the exhibit hall, in a meeting room, in a ballroom — it's all free and we've been that way for quite a while." The Center even installed dual-feeds coming into the venue for redundancy, so if one of the carriers for broadband service drops because of something outside the center's control, there is still another path to get to another provider, so service to guests isn't interrupted.
Flexible space is a big deal for the Center, and one of the capital projects just finished is a curtaining system for the exhibit hall, so groups outgrowing the ballroom can use the exhibit hall with a ballroom-like environment, but can quickly switch back to an exhibit hall. "It's that flexibility that our clients are looking for," Mitchell says.
There is a greater demand for sustainable and green practices, these days, not just to save money, but to meet the structures and specifications of clients who want to be in a venue that makes an effort to be sustainable. Mitchell, having experience in overseeing multiple convention centers during his time at Spectra corporate, suggests that this is something that varies region to region. "If you're in Portland, Seattle, or similar locations, absolutely, you have to have a robust sustainability program, and you really have to market it," he asserts. "A lot of these venues have sustainability team coordinators or managers. Other places, it's more a 'check that box' mentality. The planners simply want to know if you have a sustainability program and sometimes it doesn't go any deeper than, 'yes, we do,' and the planner will check that box as a venue they will consider. In this part of the country, we're more the latter. We have a sustainability program and we have had one for a long time, but it's not something that we have to market as aggressively, and therefore, we tend to stay more traditional, and focus on the bigger impact – LED lighting retrofits, HVAC improvements, recycling, etc.; things the clients don't necessarily see as a new creative, but it has a real impact on the environment."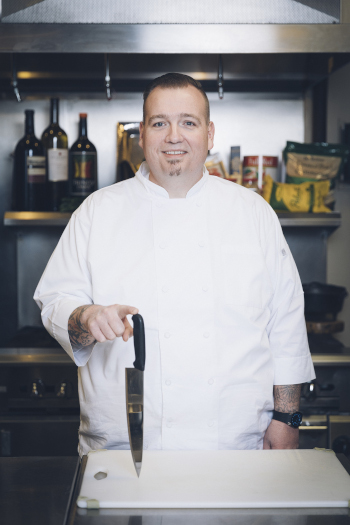 Mitchell recalls that the Center was built at a time when the reasonable thing to do was to pick a good location, often based on where a municipality had land, and then around it came the hotels; then you were in the convention business. That was the school of thought then. "Now, everybody wants a more immersive environment, right in the middle of a mixed-use development, within walking distance to the action, more like a downtown environment," he notes. "Right now, we're looking at creating that environment with the land we have around us, but sustainable and with staying power. Entertainment districts are wonderful, but kind of a one-trick pony. What we see is more housing and offices, along with the entertainment business. Luckily, we have the businesses around us in aces, the housing is coming in, now, so we have the easy part left, which is continuing that housing and then bringing in the entertainment."
Another growing demand from event planners is for quality consumables. "Food and beverage will be more demanding as labor becomes harder and harder to get," Mitchell says. "Everyone's a foodie now, so you really have to try to elevate the food game. We just hired a new chef who has worked at the White House and has been four different places internationally. He was on the show Beat Bobby Flay and he Beat Bobby Flay! That is what our clients want—they want the food they love and they want to have an experience with the food. They just don't want it presented cafeteria-style."
Although the country is almost two decades removed from 9/11, at Overland Park, the focus on safety has never waned. "The industry, as a whole, has a security initiative called EMSSI, which stands for the Exhibition and Meetings Safety and Security Initiative, since rebranded as Safe Venues," Mitchell states. "We were invited to that table representing the small to mid-sized venues, and we're still at that table. We were one of two pilot venues for that program, where they came in to do a safety assessment, with the results of that to go back and aid in the building of the entire program for the industry. That's one of the things we're proud of."
AT A GLANCE
WHO: Overland Park Convention Center
WHAT: A convention and event venue
WHERE: Overland Park, Kansas
WEBSITE: www.opconventioncenter.com

Schneider Electric, Energy and Sustainability Services  – www.schneider-electric.us/enable 
At Schneider Electric, we strive to make your entertainment and convention center spaces as  efficient as possible while providing a world-class venue that boosts community favorability.  Guaranteed energy savings of over $170,000 annually, the Overland Park Convention Center is a cornerstone project that allows the City to continue to reinvest into other capital and operational needs that benefit future patrons.