Cypress County, Alberta
How Cypress County is Pioneering Progress and Possibilities in Alberta
Dynamic growth, community initiatives, and a future brimming with boundless opportunities, Cyprus County is one to watch
Nestled in the southeastern corner of Alberta, Cypress County is more than just a picturesque landscape of rolling hills and vast prairies. It's a dynamic region that seamlessly blends economic prowess with a high quality of life. A place where businesses thrive and families flourish, Cypress County has positioned itself as a prime destination for investors and residents.
The county's economic landscape is diverse, with a rich tapestry of industries ranging from agriculture and energy to technology and manufacturing. Its strategic location, with proximity to major highways and transportation networks, makes it an attractive hub for businesses looking to expand their reach. Moreover, the local government's pro-business policies and a skilled workforce have played a pivotal role in attracting a slew of enterprises to the region. The result? A robust economy that promises stability and growth.
But Cypress County isn't just about business. It's a community where life is celebrated in all its facets. The county boasts many recreational amenities, cultural events, and educational institutions catering to its diverse population. There's something for everyone, whether it's the serene parks, the bustling local markets, or the vibrant arts scene. This balance of work and play has made the county a preferred choice for many looking for a place that offers the best of both worlds.
A Symphony of Opportunities and Collaboration
Building on the foundation of a thriving economy and a vibrant community, Cypress County has much to offer. From its picturesque landscapes to its strategic location, the county is a hub of opportunities waiting to be explored. Two key figures at the helm of the county's administration, Dan Hamilton, the County Reeve, and Tarolyn Aaserud, the Chief Administrative Officer, shed light on the county's assets and the initiatives to foster business growth and community collaboration.
Hamilton paints a vivid picture of the county, describing it as "the southern Alberta playground." He emphasizes the beauty of the Cypress Hills, a provincial park that shares the same sea level as Banff, offering a unique blend of nature and recreation. "We have numerous other opportunities," he adds, hinting at the county's vast potential.
Aaserud elaborates on the strategic advantages of the county, mentioning the presence of the number one highway that bisects the municipality and the central fast-track rail system with CP.
"We provide the essentials for businesses to be successful in Cypress County and the southern Southeast Alberta," she states, highlighting the county's commitment to infrastructure and support for businesses. The duo also acknowledges the county's rich agricultural heritage, with Hamilton noting the "fantastic agriculture" and Aaserud pointing out the myriad farming opportunities available.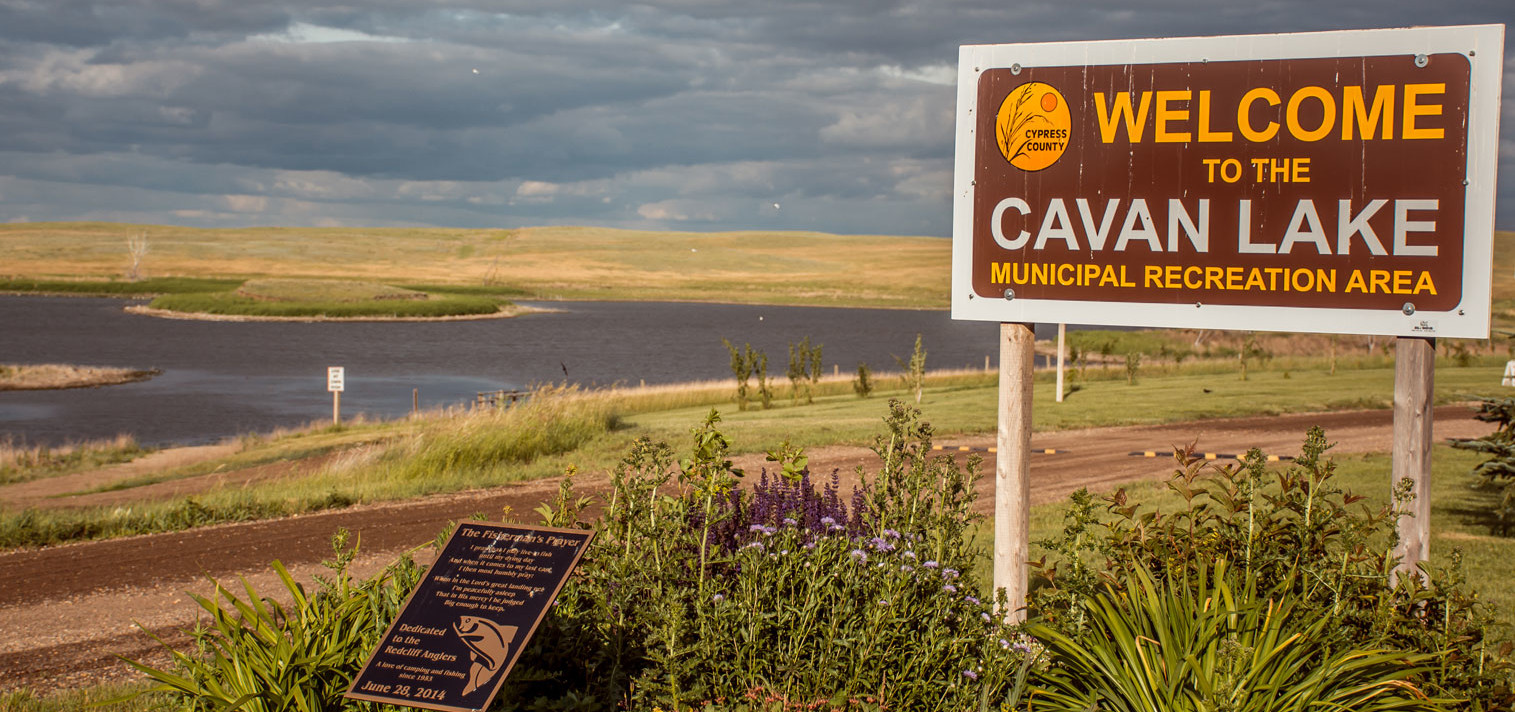 Strengthening Business Ties
The recent hiring of a new economic development coordinator is a significant step towards strengthening the county's relationship with local businesses. Hamilton reveals that this move was part of their strategic plan. "She has done a fantastic job in the last 6 to 8 months," he says, praising her efforts in community engagement. One of her notable achievements includes organizing a business luncheon for all businesses in Cypress County, which was met with enthusiasm and a desire for more such events.
Aaserud introduces an upcoming initiative, the "Agricultural Connections" seminar. "It's a conference where producers and the agricultural industry come together to learn areas of technology, mental health, and finance," she explains.
This all-encompassing event, the first of its kind in the county, promises to be a platform for knowledge sharing and collaboration. Hamilton echoes her sentiments, expressing excitement about the number of interested participants and emphasizing the importance of regional cooperation.
Paving the Way Forward with Infrastructure and Collaboration
Cypress County's commitment to its residents and businesses is evident in its robust infrastructure projects. These initiatives enhance the quality of life for its inhabitants and pave the way for future growth and development. The county's leadership is keen on ensuring that every dollar spent translates into tangible benefits for the community.
Hamilton outlines some of the key projects on the horizon. "We have two buildings coming up this year. One is a multipurpose building for public works, a new fire hall in Seven Persons, and a grader shed. This ensures our equipment can stay out and work more efficiently," he explains.
Another significant project is the resource center in Irvine, which will house a library and other essential resources for the community. "We're also building roads, bridges, and utilities. There's a lift station at Sandy Point we're replacing, and we're upgrading the playground equipment at the campground right on the 41 highway," he adds, emphasizing the county's comprehensive approach to infrastructure development.
When asked about the funding for these road upgrades, Aaserud clarifies, "We're using municipal sustainability funds and the old gas tax grant. The support from the province and the federal government is vital. Without it, many of these projects wouldn't go forth."
Navigating Partnerships and Communication
Collaboration with provincial and federal representatives is crucial, but it's challenging. Hamilton candidly shares, "The province often talks about budget cuts, and we always advocate for continued support. Without their assistance, these projects wouldn't materialize."
Aaserud emphasizes that Cypress County operates efficiently and mentions that they are very aware of using taxpayers' money wisely. She adds that they ensure every dollar is spent wisely to provide the best services to their ratepayers. Hamilton says that they conduct public hearings and consultations to keep everyone informed on the topic of communication with residents.
Aaserud adds that the county uses the back page of the local paper as a communication tool and mentions their use of the website and social media for information dissemination. She also says that their council always engages with the public, conducts surveys, and ensures open communication, adding that most ratepayers feel comfortable contacting their local councilors.
Cypress County's Proactive Approach to Community Initiatives and Safety
In the vast expanse of Cypress County, community initiatives and safety measures play a pivotal role in ensuring the well-being of its residents. The county's leadership is deeply invested in fostering community growth, supporting local programs, and guaranteeing preparedness against natural calamities.
Aaserud highlights the county's dedication to its community groups, mentioning that Cypress County donates a significant sum to these groups. She lists some of their initiatives, such as introducing a new playground at the Sandy Point campground, establishing the Community Resource Centre in Irvine, and constructing a multi-purpose building in Seven Persons.
Furthermore, she reveals that the county's commitment goes beyond just infrastructure, allocating more than $1 million annually to various community programs. She also elaborates that this funding aids multiple activities, including figure skating, community halls, ball diamonds, and libraries. She also mentions the county's contribution to Halo Air Ambulance.
Wildfires remain a pressing issue in various parts of Canada, with Cypress County being no exception. Aaserud highlights the county's susceptibility due to its arid location, making it prone to grass and more enormous wildfires. However, she underscores the county's proactive approach and spirit of collaboration, mentioning that they sent volunteers to assist in fire-stricken areas in northern and west-central Alberta.
Hamilton reinforces this sentiment, mentioning the county's tangible contributions. "We dispatched three equipment units, fully manned, to the affected areas. The eagerness to assist was palpable among our team." He also comments on the indirect repercussions, particularly the significant decline in air quality, describing mornings so engulfed in smoke that the fires are right next door.
Discussing rural healthcare, Aaserud explains the county's role. She says that while they have counselors on a doctor recruitment board, they aren't directly involved in recruiting doctors. She adds that there isn't a medical facility in their hamlets but highlights the presence of an excellent regional hospital in Medicine Hat. She emphasizes that the county is always ready to contribute wherever necessary.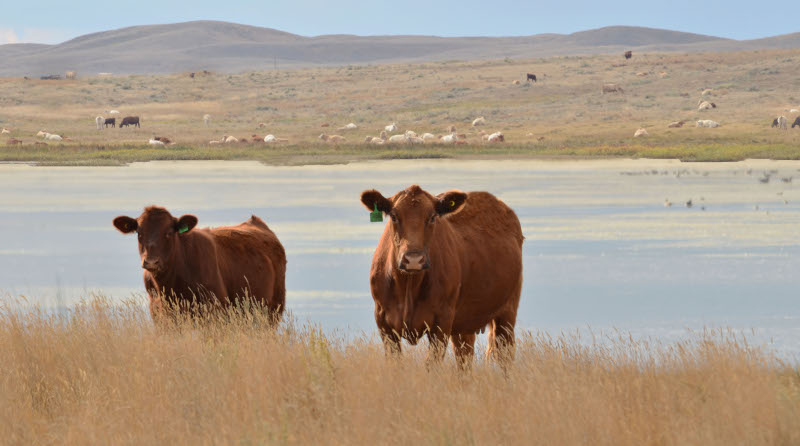 Fostering Growth and Nurturing Opportunities
In the heart of Cypress County lies a commitment to growth, community, and innovation. The county's leadership is focused on the present and laying the groundwork for a prosperous future. Their holistic approach encompasses workforce development, housing, commercial interests, and support for local businesses.
"We have Verge here assisting with workforce development," shares Dan Hamilton. "Medicine Hat College is always reaching out, asking about the region's needs, and tailoring special courses accordingly." Tarolyn Aaserud further elaborates on the county's collaboration with educational institutions: "Cypress County participates in the co-op program, offering work experience to college students. We're also in sync with Verge Economic Development, our regional economic driver, which works closely with the college."
Aaserud discusses the Dunmore Junction project, emphasizing its residential and commercial spaces mix. She outlines plans to prepare the road next year and begin lot sales afterward. Despite pandemic challenges, the county remains committed to supporting small businesses. She points out their competitively low mill rates in Alberta, reducing tax burdens while also referencing the County Connections luncheon and the proactive approach of their new economic development coordinator in assisting local businesses.
Looking Ahead to a Bright Future for Cypress County
Hamilton emphasizes the Dunmore Junction project and the county's business-friendly approach when asked about the immediate future. "With one of the smallest mill rates around, it's a prime opportunity for businesses to set up shop here. We've updated our land use bylaw, reducing red tape significantly."
Aaserud concludes with an optimistic note, "Cypress County embodies the phrase 'opportunities discovered.' We're always exploring new initiatives and excited about the future of our region, province, and country."
With such a forward-thinking approach and a clear vision, the future of Cypress County shines bright, promising growth, collaboration, and boundless opportunities.
AT A GLANCE
Cypress County, Alberta
What: A dynamic region in Alberta focusing on infrastructure development, community growth, and fostering business opportunities.
Where: Alberta, Canada
Website: https://www.cypress.ab.ca/

Industrial Backhoes Ltd. – industrialbackhoe.com
Industrial Backhoes Ltd. is a family owned & operated business with 45+ years of experience in the heavy construction industry of southern Alberta. The company prides itself on quality work with a strong commitment to safety.  Our expertise lies in commercial & civil site grading / preparation, residential sub-division preparation, underground utility installation, excavation, demolition, septic system design & installation and material & equipment hauling.  We owe much of our success to our many long-serving employees, to our highly competent sub-contractors and to the many strong partnerships we've developed with public and private clients.