Town of Massena, New York
Always in season
Business View Magazine interviews representatives of the Town of Massena, New York for our focus on Economic Development in U.S. Cities
Tucked in a special corner of the world that reminds us of the joys of a slower pace of life, Massena, New York is a place where rich indigenous culture meets scenic beauty, and the waterway rules everything. Nestled along the mighty St. Lawrence River, which etches its border with Canada to the north, Massena was one of the first towns settled in St. Lawrence County, quickly becoming a commercial center for agriculture, mills, and other enterprises. Today, the area is home to four major fishing tournaments, and features some of the best year-round freshwater fishing in the U.S. Anglers come from all over the globe to chase bass, walleye, carp, musky, northern pike, pan fish, and more.
At its heart, Massena truly is an active, adventure sport wonderland, brimming with three beautiful rivers, mountain views, and landscapes, which sometimes become waterscapes… the perfect escape from pandemic worries and hectic lifestyles. It is the ideal base from which to explore all of the North Country.
Situated on the banks of the Grasse and Raquette Rivers – two tributaries of the St. Lawrence – Massena became a prominent spa destination in the 1800s, charming visitors (including President Theodore Roosevelt) with the healing powers of its two local natural sulfur springs. Massena Springs, as it was known then, continued to thrive on the back of this curative water trend, and the town's image as a health retreat persisted until the turn of the century, when the St. Lawrence Power Company, led by a team of five directors including local businessman Henry H. Warren built the first hydroelectric facility, connecting the Grasse River to the St. Lawrence by a power canal. This project was one of the largest of its kind for the time period.
"Those two industries, along with the Aluminum Company of America (Alcoa), who built their first plant powered by the St. Lawrence Power Company, drove our first industrial revolution back in the early 1900s," explains Deputy Town Supervisor Sam Carbone. "Then, in 1958 the New York Power Authority completed construction the utility's first hydro dam, which is shared between New York and Ontario. That sparked our second industrial revolution, which gave us the Chevrolet/General Motors plant, the Reynolds Metals aluminum foundry, and brought in all those other ancillary businesses needed to support those larger businesses."
In 2014, Alcoa shuttered the Massena East site. The property was subsequently leased to a company called Coinmint, a cryptocurrency prospecting firm. The site currently supplies their mining center, one of the world's largest digital currency data processors making Massena a bitcoin mining mecca.
"The St. Lawrence FDR Power Plant allows for very low-cost and reliable municipal service in conjunction with our very own Massena Electric Department," Carbone explains. "Power outages happen everywhere, but because we have enjoyed 40 years of dependable and reliable service with MED, any impact in our community is very short-term."
Massena's abundance of natural resources is not only attractive for industry; there are assets that the Town is humbled to preserve and promote as part of an excellent quality of life. "We have tributaries coming off for hundreds of miles from the Adirondack Mountains, and they flow into the St. Lawrence River, right here in Massena," describes Massena Tourism and Fishing Promoter, Don Meissner. "So, we have this unique water system."
The Snell and Eisenhower locks, which allow the transit of lakers and ocean-going vessels along the St. Lawrence Seaway, provide another popular riverside attraction. From the Seaway Visitors' Center at the Eisenhower Lock, tourists and ship watchers can observe the locks lifting the ships from the lower level (down by the International Bridge) to above Eisenhower Lock – a total lift of over 90 feet.
"You can even take your own private boat through the locks here," offers Bill Fiacco, Owner of the investment firm GoCo Ventures. "Pre-COVID, you could cross the river to Canada . A 15-minute boat ride and you're in a different country, in a very cool setting. The St. Lawrence is just an absolutely wonderful launching pad for tourism in the area."
A new tourism-centered branding initiative built around the tagline "Explore Massena" has already been   rolled out. The redesign of the Town's identity is expected to bring Massena "back to its roots" as a tourist draw and year-round playground, according to Carbone. He notes, "We've got activities for every season, the Nicandri Nature Center, NYPA visitor center, St.Lawrence Seaway which is slated for a new visitor facility – plenty of opportunities indoors and outdoors. Boat launches are abundant and the newly renovated Massena intake features day use docks, pavilions, and additional ramps which are at no cost to the public."
"Massena also offers many outdoor activities ," adds Fiacco. "You want to go camping, boating, skiing, swimming at the beaches, skeet shooting, you're never lining up or waiting. Everything is so accessible. The "Explore Massena" campaign, which includes the freshly baked "Fish Massena" webpage, encompasses all the appeal of the outdoor lifestyle and the strength of Massena's tourism industry. Their biggest challenge now lies in getting the word out.
"It's been established that the St. Lawrence River is considered the best bass fishing water in the world," Meissner asserts. "And what Massena wants is to create awareness of the outdoor tourism potential here. We have four big national tournaments slated to come to Massena this year – these are organizations that lead the way in tournament fishing in the United States. We'd love for that to spur more people to come and experience what we know exists here."
In addition to planting intentional roots in tourism, with world-class fishing coming to the fore, the Town of Massena has been working at deepening ties with regional industries and indigenous communities to cooperate on joint projects.
Recapturing the heritage of aluminum production in Massena, the Arconic Corporation (spun-off from Alcoa in 2016) recently approached the St. Lawrence County Industrial Development Agency about conducting a strategic planning and feasibility study. The purpose of this study would be to evaluate reuse opportunities of the existing site infrastructure to support new business, with the overarching goals of providing good paying jobs for the region and stabilizing Massena's tax base.  Initial feedback is positive, with strong interest from a hydroponic greenhouse developer and solar developer. These are new industries that reflect the character of the region and could help to support manufacturing, agriculture, and renewable energy across St. Lawrence County.
Being rooted in Upstate New York along the U.S.-Canadian border, Massena has also nurtured a long-standing strategic partnership with the communities of Akwesasne, a Mohawk Nation that straddles the intersection of international borders on both banks of the St. Lawrence River. The partnership is supported by centuries of economies and communities that are intertwined, and their successes have become interdependent. The geographic proximity that they share, along with their enduring desire to strengthen this brand of community relations, lay the foundation for local and regional projects that encourage economic diversification, job creation, alternative development, and recreational tourism.
"We already know the collaborative prospects here are great," says Fiacco. "Massena is also low cost of living, low cost of entry to get into those businesses, and the support for redevelopment from the Town, the Village of Massena, and the adjacent communities is huge, huge, huge."
And with the plenitude of union jobs that have been there for years, Massena has the skilled workforce to fill the many opportunities coming their way. "There are four colleges within a 25-mile radius," Fiacco says. "As a business leader, I'm absolutely connected to those resources. And being a brewpub owner, I am leveraging different departments at Clarkson University in a variety of ways – from construction, business planning, and brewing beer – and know that the Civil Engineering and Chemical Engineering departments at Clarkson University are now going to be working together to brew beers, which is also very unique."
"We've really come full circle," sums up Carbone. "We've kept some of the manufacturing jobs and many other great fields of employment have flourished as we redevelop our industrial base, but now we also have fishing as a tourism piece, like the magical sulphur springs of the past. Along with the rivers that have cut this landscape and breathed life and adventure into our Town, I'd like to thank everyone who has contributed to making Massena a better place."
Arconic – www.arconic.com
Arconic Corporation is a leading provider of aluminum sheet, plate and extrusions, as well as innovative architectural products, that advance the automotive, aerospace, commercial transportation, industrial, packaging, and building and construction markets.  Headquartered in Pittsburgh, Pennsylvania, Arconic has more than 13,000 employees in manufacturing facilities around the world, helping to innovate and shape the aluminum industry.  Massena Arconic LLC is part of the Company's Extrusions business segment and has been a part of the fabric of Massena, NY, and the surrounding area for over 100 years.  Arconic's Extrusions business offers a complete range of extruded products for commercial aerospace and defense applications as well as architectural systems and industrial purposes.  We are committed to being a good corporate citizen and living our Values to minimize our environmental footprint and maximize the value we bring to our key stakeholders, including our employees, customers, suppliers, shareholders and communities in which we operate.  We continue to proudly serve the Massena community through programs, grants and volunteer efforts coordinated by our employees and the Arconic Foundation.
Frenchie's Chevy | Frenchie's Ford
www.frenchieschevy.com | www.frenchiesford.com
Real "Frenchie" Coupal has been in the automotive industry since 1962 and is President of Frenchie's Chevrolet and Frenchie's Ford employing over 60 locals. The Frenchie's name was established in the town of Massena in 1982. Since then, the company has maintained a strong relationship with the town and the people living there. Frenchie is an active member of the Massena Rotary Club and Hospital Board.
Both Frenchie's Ford and Chevy are proud to have factory trained technicians that can handle servicing for a number of local businesses and utility providers, such as The New York State Power Authority, Liberty Utilities, Alcoa/Arconic, as well as the Massena Schools. Many of the town's first responders trust and depend on Frenchie's for service, including the Police Department and Rescue Squad.
Frenchie's Collision Center is equipped with state-of-the-art tools including a downdraft bake paint system and expert technicians that can handle everything from door dings all the way to frame repair.
Frenchie's Chevrolet is proud to be the Fisher Plow Headquarters in Northern NY. They handle sales and service at both the commercial and personal level for all Fisher products including plows of all sizes for trucks and ATVS, spreaders and accessories.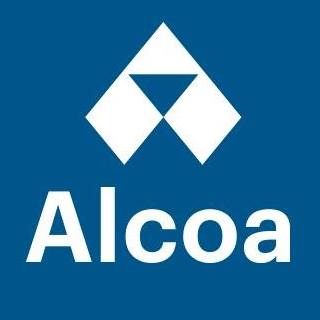 Alcoa – www.alcoa.com
Alcoa's Massena plant has been an important part of this community for more than 100 years, as the world's longest continuously operating aluminum smelter. Since 1902, we've produced molten metal and cast products that have helped shape the region, the state, and the world. Together, we are proud to call Massena home, supporting numerous non-profit organizations through volunteering and Alcoa Foundation.