McHenry, Illinois
Where Community Spirit Meets Progress
McHenry Illinois is a Community Steeped in History and Poised for Growth while always focused on its residents
Situated in McHenry County, approximately 55 miles northwest of downtown Chicago, McHenry is a city that combines a strong sense of community with a commitment to progress. Covering an area of 15 square miles, this city is strategically positioned along Illinois Routes 31 and 120, nestled alongside the picturesque Fox River's western bank.
Since its inception in 1836, McHenry has undergone consistent growth and transformation, evolving from a favored 1920s resort destination to a hub for various industries like boatbuilding, automotive components, electronics, and metalworking after World War II.
Today, with a population of 27,000 residents, McHenry boasts a diverse business landscape while retaining its small-town charm and natural beauty, making it an attractive destination for those seeking a friendly and engaged community that offers continued growth and quality of life opportunities.
A Vision for Business Expansion
Currently, the city is pursuing various avenues for business attraction and community development. Noting that retail is high on the list, Director of Economic Development, Doug Martin shares, "We're always looking to expand our business footprint. We get a lot of requests for restaurants, and entertainment type uses for families and children. We're looking to attract a grocer to the South side of town, and we're looking to expand our downtown offerings with redevelopment. Some other areas of town need commercial redevelopment that we're also looking to expand. We get a lot of requests for different types of businesses, and we do the best we can."
Revitalizing Downtown McHenry
The revitalization of McHenry's downtown core is a top priority, with initiatives like the Riverwalk and the development of Miller Point Park playing a pivotal role.
Derik Morefield, City Administrator, relays, "McHenry realized many years ago that there were opportunities for redevelopment. The downtown established a tax increment finance district back in the early 2000s, which we were able to extend through the year 2037. So, that's kind of the umbrella that covers two of our three downtown areas."
The focus of this financing has been on leveraging the scenic riverfront as an economic driver, creating a riverwalk to connect two downtown districts. A vacant riverfront property, which was purchased by the city has been transformed into Miller Point Park, a popular destination with public amenities and small retail incubator shops which attract visitors from throughout the region and are a tribute to the exemplary community collaboration in the city.
Community Collaboration at its Best
"They are entrepreneurial startup shops with the idea being to give the business owners a method to determine whether or not they're ready to take a brick and mortar on," Dorothy Wolf, Economic Development Coordinator portrays.
"The wonder of this project was it became a community project."
She boasts that these shops were built with the help of 924 community volunteers, and $8,280 worth of food from 59 different businesses was donated to feed the volunteers every day. The shops were constructed entirely through donated labor, materials and cash contributions, amounting to just over $1M. Additional financial support came from the city, which contributed $2.27 million, and The Rise Up Foundation and the Pat and Gary Lang Family, donating $450,000, combined, partially from proceeds of charitable concerts.
"I think the heart of McHenry is the community coming together. The Chamber of Commerce manages the shops. The building trades department at the high school built them. They worked on it all year, they were out at the site helping build, they stored the pieces, and the graphic design department helped with the signage and logos. Truly a successful collaboration" adds Wolf.
The next step is to work with the 10 shop owners to discuss relocation to a more permanent space. "Of course, everybody wants to be downtown, and we have to figure out a way to get them to other places because we don't have enough space available for them right now. So, we need creative ways to keep them here in town," she says.
Another initiative is a streetscape program, adopted by McHenry City Council in 2022, which will see updates to aging streetscape amenities in the downtown. Additionally, a facade improvement program has been implemented to encourage businesses to invest in their buildings.
"We are fortunate that businesses see the value of being in downtown McHenry, especially along the riverfront area, and have invested not only in rehabilitating buildings on the inside for new businesses, but investing, along with the city's assistance, in outside renovations also, to make it look nicer," Morefield elaborates.
"A lot of downtowns still suffer today. We've been able to evolve. While we understand the importance of big box retailers and all that, I think we are leading that evolution into investing back in our downtown and bringing new businesses, smaller businesses, local businesses in the downtown areas."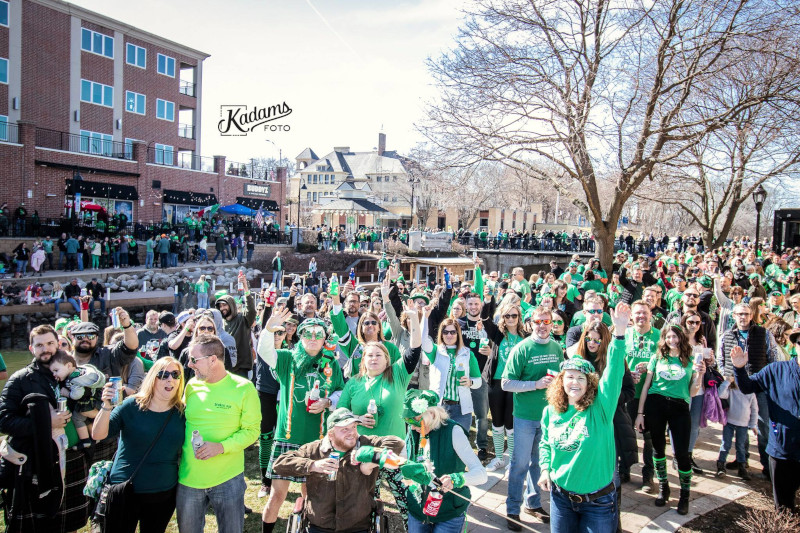 A Vibrant and Engaged Community
Community spirit and engagement are taken very seriously in McHenry, and the city takes pride in its various public gathering spots. Veterans Park honors the city's veterans and is its oldest gathering point, hosting annual Memorial Day, Veterans Day, and 9/11 ceremonies.
"We are one of the few communities that continue to hold the remembrance ceremony for 9/11 every year. We have a Vietnam Veterans Memorial out there that was constructed with donations from volunteers. We have a new pavilion that was built because of the understanding that it is a desired gathering spot for a variety of different opportunities," Morefield says.
The park also serves as a central meeting place for the town, hosting events like live music, and the Thursday night Pearl Street Market, affectionately nicknamed "McVinia". "Our market is more of a maker's market. It doesn't have as many farmers as it does makers. It is very unique, and it brings in several hundred people every Thursday night," Wolf describes. "It has kind of the old hometown feel, think Gilmore Girls, everybody gathers in the central park. It really is a sense of community, and all those people go out to our restaurants, or eat at the park as well."
Peterson Park is a larger waterfront venue for concerts and festivals, accommodating up to 7,000 people. This location showcases larger community happenings such as Fiesta Days, Bands Brews and BBQ, and concerts put on by the Rise Up Foundation.
As the newest community hub, Miller Point has a pavilion area for concerts, although much more intimate, along with a lighted splash pad and skating rink, for seasonal family outdoor fun.
With a full calendar of events throughout the year, including the much loved ShamROCKS the Fox St. Patrick's Day celebration, Morefield acknowledges, "Our community really eats up those public gathering spots and attends events regularly in McHenry. It's not just the Friday, Saturday, Sunday downtown activities. All week something is going on downtown and there always seems to be activity in our businesses, which is just fantastic."
Diversifying Housing Options
With continued growth on the horizon, McHenry recognizes the importance of diversifying its housing options to cater to the different needs and demographics within the community, from retaining those residents who want to downsize and stay in the city, to providing workforce and affordable options for new residents.
"We had a study done on our vacancy rate, and we were full," Martin recounts. "To attract and keep people in the community, we knew we needed workforce housing. We have a large manufacturing base. People want to stay in the community, they want to come back into the community, and we want to fit all types of families, and all types of ages in the community. So, we have various projects that have started to come to the city as a result of that study."
To address the demand, several projects have been initiated, including the Authentix McHenry development, which will bring 288 market-rate rental apartments to the community, marking the first new rental housing construction in nearly two decades.
A workforce housing project planned for the city's downtown aims to provide 54 units geared to the local workforce, bringing new life to the area. Another significant project is the Fox Meadows Apartment Development, which will offer 540 apartment units in the south area of town. Martin admits, "These projects will certainly add to our housing stock and diversity, and more will be on the horizon because we will not fill our gap with these projects."
McHenry is a community rich in history, where many longstanding families and businesses have played a significant role in shaping the city's identity.
Looking to the future, McHenry has much to look forward to. The spirit of collaboration remains strong, and more opportunities for businesses and residents to be part of McHenry's success are expected.
"We have a lot of exciting things on the horizon," Martin asserts. "We're in the middle of continuing to build a very special place, and people want to be a part of it."
AT A GLANCE
McHenry Illinois
What: A vibrant city of 27,000, 55 northwest of Chicago
Where: McHenry County, Illinois
Website: www.cityofmchenry.org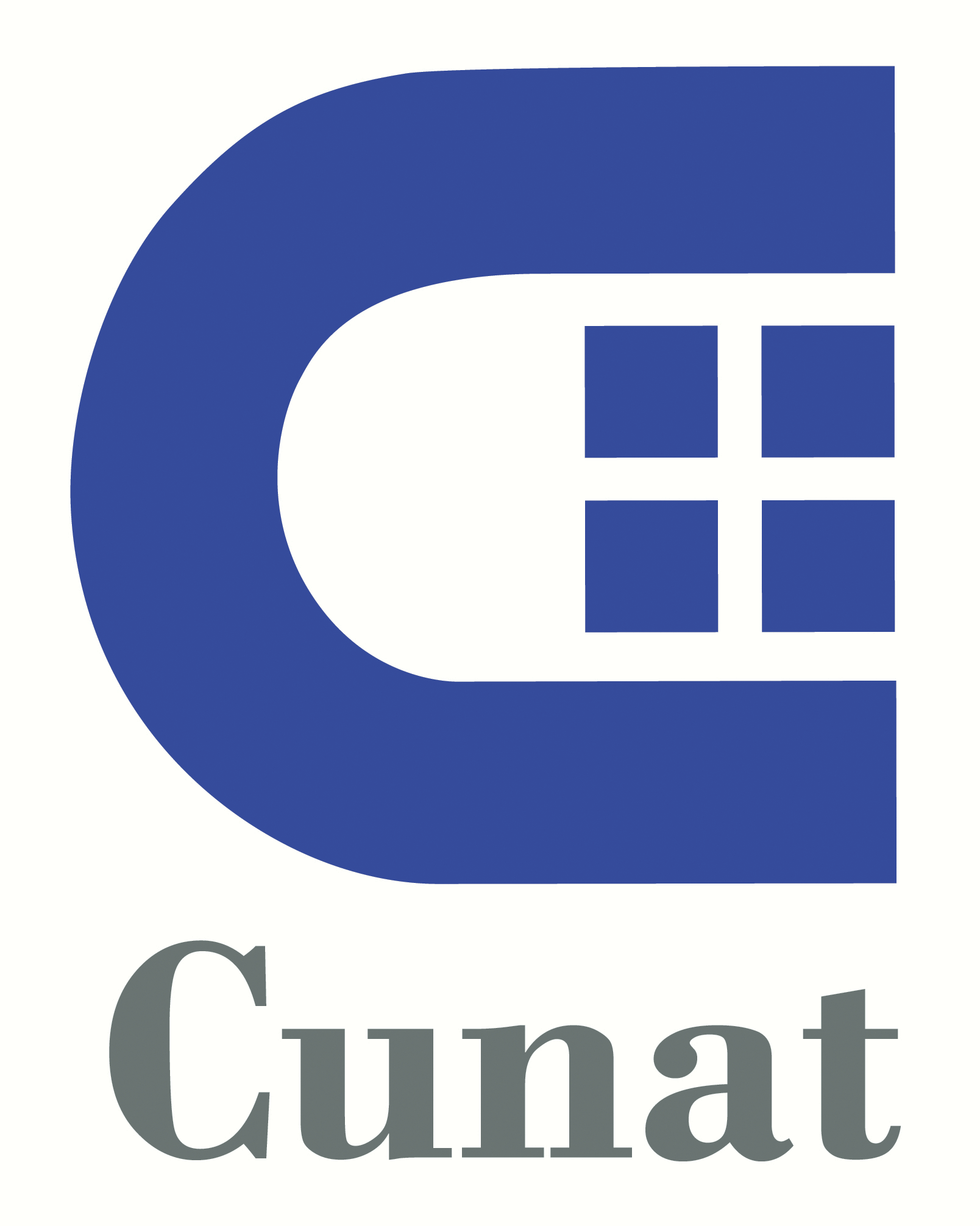 Cunat Inc. – www.cunatinc.com
Elevating Community Living: Cunat, Inc. Enriching Neighborhoods Through Residential Excellence
Amidst the evolving urban landscape, the essence of a strong community lies in the heart of a neighborhood. Cunat Inc., a distinguished residential real estate builder and investor, stands as a testament to the transformative power of purposeful development. With a legacy deeply rooted in creating not just houses, but homes, we embody the spirit of community enhancement.
Since our establishment in 1976, Cunat, Inc. has been guided by the pillars of integrity, quality, success, and the appreciation of our customers, which drive our commitment to fostering vibrant communities. For over 47 years, our journey has been one of innovation, vision, and unwavering dedication to crafting spaces that inspire belonging. Our journey is adorned with significant milestones, exemplified by achievements such as the distinguished Fox Meadows project – an exemplar as the largest apartment development ever undertaken within the city of McHenry. Yet, our accomplishments extend beyond the structures we erect. Cunat's essence is about people – the families, the individuals, the neighborhoods that thrive within our creations.
Our endeavors transcend blueprints and brick walls. Through our community service with philanthropic organizations like the McHenry Kiwanis club or serving on the board of directors of the Chamber of Commerce, we embrace the role of a responsible corporate citizen. From revitalizing public spaces to supporting local initiatives, our commitment to community-building is a cornerstone of our legacy.
The heartbeat of Cunat is the smiles we evoke and the lives we transform. In the words of our satisfied homeowners, our impact is palpable. Their stories echo the essence of why we do what we do – to create homes where cherished memories are born.
As we cast our gaze toward the horizon, our vision remains steadfast: to continue building communities that reflect the dreams of the families who call them home. We hold true to our promise of fostering environments that nurture relationships and enrich lives.
To glean deeper insights, we spoke with Brian and John Cunat, the driving forces behind Cunat, Inc. Brian and John's passion for creating harmonious communities is evident: "We want you coming home to be the best part of your day."
These words encapsulate our philosophy, one that revolves around creating more than houses – "we're fostering environments that evoke a profound sense of community and belonging."
We invite you to explore our journey, to join hands in shaping communities that embody the essence of belonging.
Connect with us and explore our portfolio at "cunatinc.com". Together, we'll continue to script stories of shared growth, transforming mere houses and condos into homes pulsating with life.
In a world where neighborhoods are the foundation of society, Cunat takes pride in crafting living spaces that nurture connections. Our legacy resonates not just in the structures we erect, but in the harmonious symphony of lives we enrich – a testament to our commitment to community-driven residential excellence.
-Written by Will Black

Ignite Medical Resorts – www.ignitemedicalresorts.com
IGNITE MEDICAL RESORT- McHENRY, IL
Extinguishing the stereotype of traditional physical rehabilitation facilities, Ignite's "LuxeRehab" approach infuses the rehab experience with the perks and comforts of a 5-star resort. Private suites are outfitted with large deluxe beds with memory foam mattresses and hotel linens, 50″ high-definition televisions, and hospitality tablets for ordering made-to-order in-room meals, spa treatments, and housekeeping services. Guests also enjoy access to an on-site pharmacy, concierge services, and a dedicated chef.
The world-class medical care environment upon which Ignite Medical Resorts was founded is boldly reflected in our McHenry physical therapy facility. Patients benefit from easy access to the latest rehabilitation equipment and an expert team that has access to state-of-the-art electronic medical record systems, including a dedicated wound care software program. Using telehealth technology, our staff facilitates immediate care and provides attention when and where it's needed 24 hours a day, seven days a week.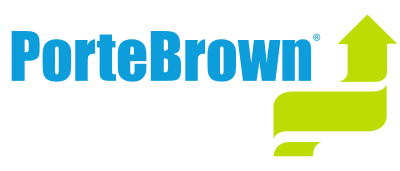 PorteBrown Accountants & Advisors – www.portebrown.com
Porte Brown LLC is a full-service accounting and consulting firm headquartered in the Chicago suburb of Elk Grove Village, Illinois. In addition to the traditional accounting services, such as tax planning and preparation, audit, business valuations, and retirement plan administration, Porte Brown also provides strategic consulting and outsourced accounting services via its Elevate365 program.