New Haven, Indiana
Always home
Business View Magazine interviews representatives of New Haven, Indiana for our focus on Economic Development in U.S. Towns & Cities
At the heart of Allen County, Indiana, directly east of Fort Wayne – the hub of the northeastern part of the state – New Haven is one of those charming, authentic places that reflects a strong attachment to community and a commitment to making itself a better city for everyone. With 11 local parks, a casual main street filled with unique shopping, and a variety of housing options to suit every style of living, New Haven brings together the idyllic peace and quiet of suburbia with all the conveniences of its neighboring big city.
"We're a proud bedroom community to Fort Wayne, which is the second-largest city in the state," says Community & Economic Development Director, Pone Vongphachanh. "Our community has access to all the amenities that Fort Wayne has, but in New Haven people can also have the small-town life they want in a family-centered environment. We've been very focused on community-oriented activities under this new administration, particularly ones that benefit our senior and veteran population. A lot of the programs we've implemented over the last couple of years have had a significant impact on that segment of our population."
At around 16,000 residents and counting, New Haven is slated to see its population increase by as much as 50 percent over the next decade. According to Mayor Steven McMichael, the challenge will come with preserving New Haven's small-town heritage alongside the demand to accommodate the growing city. "We'd like to maintain that small-town value system that reminds people they always have a home in New Haven, but also grow to a point that we can offer more amenities and spread New Haven's story to the masses," McMichael shares. "We think we can strike that balance."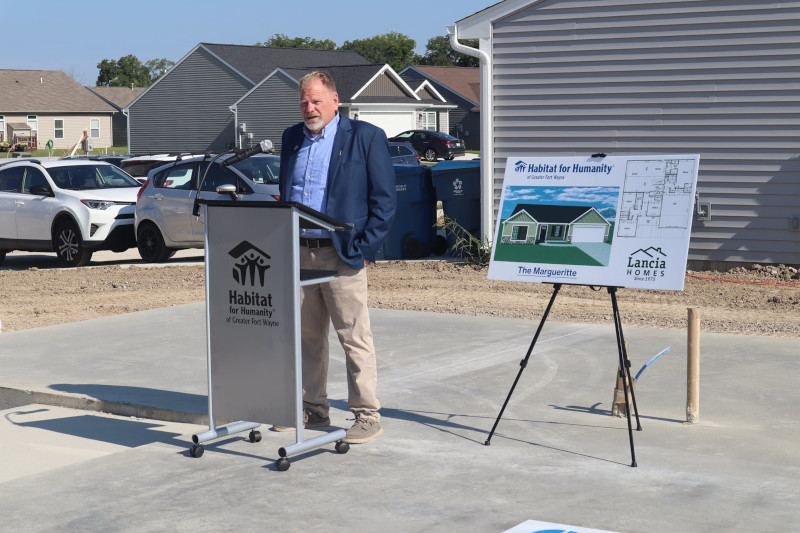 To date, New Haven has seen its city council invest heartily in its downtown, as well as new housing and infrastructure to really develop the I-469 corridor with new sites for commercial and industrial use. "We're working with Indiana's Office of Community and Rural Affairs (OCRA), looking at getting our main street designation," says Vongphachanh. "The majority of our shops downtown are locally owned, but one retailer that's really exploded during the pandemic is the family-run, women's clothing boutique, Lane 201."
"They truly are a standout retailer in terms of e-commerce and high growth potential for this region," adds Ellen Cutter, Vice President of Economic Development at Greater Fort Wayne Inc. "We also have Continental Diamond Tool, which makes cutting and grinding blades and instruments. That's a company that grew up in New Haven and they've expanded more on the I-469 corridor. And then we have a business out of Chicago that makes high-end popcorn seasoning – Dell Cove Spices & More. But if you really want to get a flavor for Broadway Street, look up Niche Market on Facebook. They're a great example of the creativity and energy that you're seeing in the small businesses in downtown New Haven."
The downtown core is considered vital to the community as it provides a gathering place for neighbors, while helping to define New Haven's character. "Regardless of what percentage the core is to the size of the community, without a downtown, everybody's affected," says Mayor McMichael.
Another crucial dimension to community-building in the city council's eyes are developers who are active in the social project of affordable, quality living. To that end, they've recently partnered with custom home builder Lancia Homes, in collaboration with Habitat for Humanity of Greater Fort Wayne, to build better lives for the families in the community.
"As a developer and home builder, what I look for are cities that engage their citizens as partners in building strong communities," offers Jamie Lancia, Owner of Lancia Homes. "New Haven has done an outstanding job at inspiring local builders like ourselves. Mayor McMichael is always willing to sit down and talk about a project, so we really love that partnership and collaborative approach to residential planning. We're currently building section three of an exclusive neighborhood – a more traditional, single-family subdivision called Victoria Lakes. And what's special about Victoria Lakes is that the property on which it's being built was originally owned by Habitat. Through discussions with the Mayor, we decided to reach out to them, and we formed an agreement to purchase that property. Then, we developed lots there and agreed to sell a couple of lots to Habitat at our cost. And that's probably the first time that we've brought people together to create an economically diverse community. I think it's a really neat dynamic."
Providing Habitat families with Lancia-quality homes is only the tip of the iceberg when it comes to innovating housing in New Haven. The Kady Gene Cove project – one of the winners of the OCRA's 2018 Regional Stellar Communities designation – has given its own share of positive impacts on the community's senior generation. "It was an $18 million project by Keller Development for low-to-moderate income seniors and it just won the Lt. Governor's Excellence Award for Excellence in Affordable Housing in the Senior Category," McMichael announces. "Our goal and our precept is that everybody needs safe, affordable housing. That means having a variety of different housing availability. Since my administration came into government, we've been working diligently on engaging developers, engaging grant programs, and making sure we've got all types of housing inventory."
That small-town-charm-within-a-bigger-city vibe that New Haven has always produced has been a good sell to international investment, too. "We have kind of an interesting situation as far as economic drivers," McMichael says. "We have a lot of international companies. Multimatic, which is a Canadian company – relatively new in the last few years – have exceeded their promises and expectations, both in terms of investment and number of employees. SDI LaFarga Copperworks (a joint effort between LaFarga, a Spanish national company, and Steel Dynamics) has a large campus in New Haven that's had an expansion in the last 12 months. We have another company that just recently announced an expansion, Sanko Gosei. That's a Japanese company. Their North American headquarters are located in New Haven. We've got Trelleborg, which is a Swedish company. They've also got a large facility in New Haven. So, we have this interesting niche of international business." In Woodburn, about eight miles outside of New Haven, the French multinational company, Michelin, also has a large tire production facility.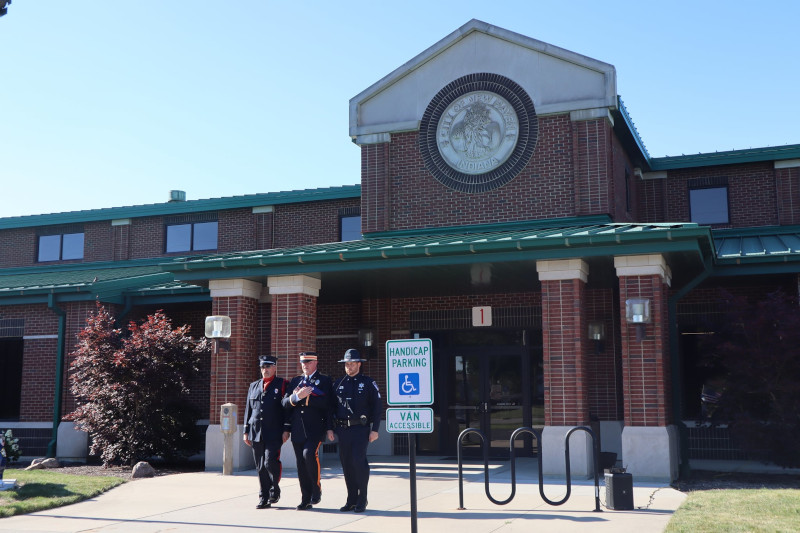 Growing alongside international business opportunities, New Haven is also committed to building an effective workforce system. With the new East Allen Career Center that opened in August of last year in partnership with the East Allen County School District, the city is busy strengthening its talent pipeline for the jobs in Northeast Indiana. "The Center works with another school district within our county that's focused on the trades," explains Vongphachanh. "Between those two programs, we do have quite a large volume of students who are training to enter the workforce early."
One of the Center's big initiatives through Greater Fort Wayne Inc. (GFW) – Allen County's chamber of commerce and economic development organization – is the Made By Me campaign. Backed by the MadeByMe Coalition, which is made up of local business, educational, and civic leaders, the program is specifically aimed at building awareness among middle and high school students about career opportunities in advanced manufacturing and construction.
"Our team basically provides staff support to that coalition, to ensure that industry is in the classroom and to promote high-wage career opportunities in advanced manufacturing and skilled trades," says Cutter. "We're trying to dispel some of the myths about 'dirty jobs' and establish real facts about the significant opportunities for advancement and real need. A secondary outreach of that program is with parents. We recognize that while students might be interested, there may be some outdated misperceptions among their parents."
Cutter adds that GFW's mission is to grow a nationally recognized economy, and she hopes that New Haven will soon claim its place as a top destination for talent and business investment. She notes, "When you look at the cohesive, well-rounded strategy and the vision that the Mayor and his team have put forward, I really think New Haven is on its way to becoming recognized as one of the best places to live in America."
AT A GLANCE
New Haven, Indiana
What: A visionary small city; population approx. 16,000
Where: Allen County, just east of Fort Wayne, Indiana
Website: www.newhaven.in.gov