Goderich, Ontario
Progress through partnerships
Business View Magazine interviews representatives of the Municipality of Goderich, Ontario, as part of our focus on sustainability in Canadian cities.
Hugging the atmospheric eastern shore of Lake Huron, Goderich, Ontario offers its 8,000 residents all the amenities of a city in a small urban rural setting not far from the major centers of London, Kitchener, Toronto, and the U.S. border. Whether you're settling in to live, work, or just planning a visit, Goderich is a scenic, waterfront charmer of a town that deserves a second look.
Business View Magazine first profiled this historic port town in March 2017. Now, more than a year later, we reconnect with Larry McCabe, CAO; Chip Wilson, Director of Operations; and Linda Sicoli, Economic Development/Tourism Coordinator, for updates on projects that were underway, and what's new in the "Prettiest Town in Canada."
BVM: When we last spoke 16 months ago, Goderich, Ontario was in the midst of some ambitious infrastructure projects. How have they progressed?
McCabe: "A lot of things that were planned, budgetarily, have come together in the last year and a half. With regards to port development: in conjunction with the Goderich Port Management Corporation and the Province of Ontario, a $16 million infilling program to create five acres of new land has come to fruition. We also have the Agricultural Park Project, a $4 million development with three ball diamonds, a skateboard pavilion, and a soccer pitch, coming to completion in 2018."
Wilson: "Goderich was successful in winning $250,000 towards the rebuild of the Agricultural Park from Kraft Project Play – a Canada-wide promotion that is based on an online voting system. That really speaks to the community spirit we have here and we're proud to be chosen. Construction started in the park, last fall. They're now in the process of putting in irrigation and sports netting, then fencing and landscaping. The Agricultural Park Revitalization Committee will go to the public in the fall with a campaign to name the park.
"In terms of other infrastructure, because of our extensive waterfront, we just put in a new set of stairs at the north end. Part of that is a bike trough, so people can go down and cycle along the water's edge. On the south end is another set of stairs we installed two years ago – those bookends now offer accessibility from the top of the bluff down to the water. Just putting in those stairs was a quarter of a million dollars. The majority is being funded by a build-up of reserve funds, with some borrowing, but we're well within our limits."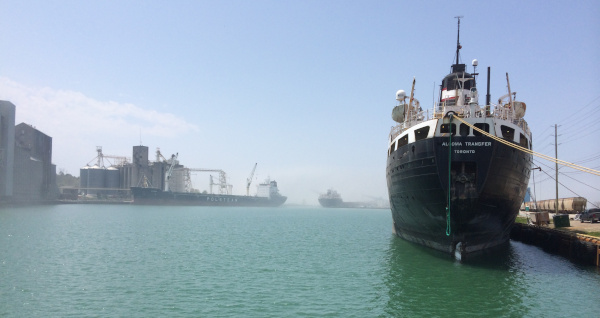 BVM: Any industrial development in the works?
McCabe: "We're in the preliminary stages of earmarking 35 acres for new industrial development. The engineers are looking over the land, seeing what needs to be done to achieve that. And, a really exciting project in the area of Compressed Air Energy Storage (CAES) technology that NRStor has been developing is moving ahead. The building has been constructed and the necessary equipment is now going in. It has the capability of producing 1.7 MW of electricity, as a pilot project, but we expect it will bring a lot of national and international interest here to see how the facility operates. And it may stimulate other development of compressed air energy throughout the world.
"There's a lot of activity at the Bruce Nuclear Plant that's having spin-off effects to communities within 30 to 40 miles – and we're at that border. Bruce Power is actually promoting the area when they're dealing with contractors in an expansion project that's now occurring. At our local airport, we're concentrating on having a charter service; redirecting 2018 funds in the budget to airport development. We're considering new fuel dispensing equipment and a card-lock system, and runway repairs and work have been done."
BVM: How important are Public-Private Partnerships?
McCabe: "I spent 10 years as a Director of the Canadian Council for Public-Private Partnerships (CCPPP), and Goderich has always promoted operational P3s. One is the harbor, itself – a federally incorporated corporation that operates the port through user fees and through funds to the town from user fees. The port and port area businesses are the town's largest economic drivers. From 1999 to 2017, $29 million in user fees have gone into harbor break walls, river walls, piers, and we're working on a new agreement that would see approximately $7 million worth of improvements on identified projects every five years until 2050.
"Years ago, we formed a local electricity distribution company (Goderich Hydro) and we're looking at a merger with nine other utilities. It will be called Earth Power. Those applications are now at the energy board. We would be the center for the northern operation of that company. We also did an operational PPP with the YMCA in 2004, after we built our $19-million-dollar facility. The other partnership is with VEOLIA, which operates our water and sewer distribution system. We don't have any employees in that sector, or recreation, or police (they're OPP). We've been doing our waste management for years by contract. Those are all operational P3s we have with a third party. The town plays an oversight role, as opposed to negotiating contracts and labor matters."
BVM: Goderich, Ontario had a major tornado hit the core area in 2011. Can you update us on downtown revitalization efforts?
McCabe: "The tornado created havoc and affected a lot of people. However, it also created an opportunity to rebuild and that has happened. One and two-storey buildings are now two and three storeys with elevators, constructed to current code requirements that maybe didn't exist before. It also stimulated growth. Post-tornado, we put about $500,000 into a CIP (Community Improvement Plan) that created loans over and above our grants; over and above what insurance paid. So, the downtown core and some of the damaged residential areas have been rebuilt.
"It has an economic stimulation, in that a lot of businesses that weren't affected wanted to improve their buildings and we had loans and grants and allocations under the Planning Act for them to do that, too. Our downtown has always been strong for commerce, and the official plan was amended and rezoned to promote the rebuild with commercial on the bottom and residential above. Voluntarily, all the buildings were rebuilt with heritage in mind."
BVM: What does Goderich, Ontario offer in terms of available housing, connectivity, healthcare?
McCabe: "We had a boundary adjustment a few years ago to bring in land. Fusion Homes wishes to build about 300 homes in that area and they're in the final stages of delivering a subdivision agreement to the municipality. There's also activity in other areas, so we could see controlled growth of new homes coming. And with homes, comes business and industry. It's not an explosive growth, it's low risk.
"Ten years ago, we had a telecom company (HuronTel) fiber the whole town over a two-year period. So, there is fiber available to all homes and businesses in the town of Goderich, as we speak. You'll hear a lot about the SWIFT program and broadband talk throughout the province – we are already done."
Sicoli: "That's always a challenge for people who live in rural areas and smaller communities; they have gaps in the technological infrastructure, but that's not a problem here. Also, the potential to expand residential development that's been made possible by moving the border is an excellent opportunity for growth."
McCabe: "Healthcare is an important asset in Goderich. We built a $4 million medical clinic in 2005, and last year did a $2 million expansion. All the 18 doctors in town (a good number for a small community) are in that center as a family health team, along with nurse practitioners, support staff, physio, etc. The town is the landlord and, other than the built-in debt we're repaying for it, we turn a small $50,000 profit annually which goes back into reserve for future expansion. Across the road from the clinic, Alexandra Marine and General Hospital is a full-service facility serving all of Huron County."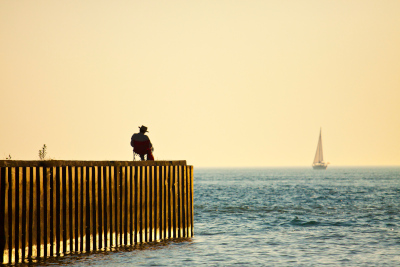 BVM: Given your location on Lake Huron, is climate change being addressed, and how do you foresee the future of Goderich, Ontario?
McCabe: "We formed an Emergency Operations Control Group in 1995 after a cyclone hit Goderich. In the 2000s, the province created mandatory legislation for the same. Every year, we have either a mock disaster or a tabletop exercise; we have a full-time person dedicated to emergencies. We built a state-of-the-art addition on top of the old town hall where we monitor everything. Communications systems are in place and we're ready to deal with storms and related flooding.
"This area around us is the breadbasket of Ontario, producing wheat, corn, and beans. But we're 'The Port.' We were discovered for the port in 1827 and have the largest, purest operating salt mine in the world. We have Parrish & Heimbecker that now owns Goderich Elevators. With all the capabilities of rail, water, highways (8 and 21) and hopefully, air, we'll continue to be a strong agricultural economy, and grow with small and moderate sized businesses. For residents, we have all the amenities of a city with a lifestyle that's unsurpassed."
Sicoli sums up the best about Goderich, Ontario: "I'm a newcomer here and wanting to achieve that high quality of life, where there's affordability and no traffic. Goderich is a beautiful community with none of the urban stresses."
Check out this handpicked feature on milliCare – A company on the move.
AT A GLANCE
WHO: Goderich, Ontario
WHAT: A historic port town, population 8,000
WHERE: Eastern shore of Lake Huron in Ontario, Canada
WEBSITE: www.goderich.ca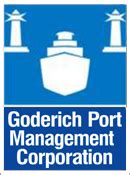 Goderich Port Management Corporation – www.goderichport.ca
Goderich has been a key port in Ontario since it was a trading post.  With the only deep-water port on the east side of Lake Huron it has a long maritime heritage that continues to be reflected in the work the port is doing to attract new users and cargoes.