Chester County, South Carolina
Small county, big opportunities
Business View Magazine interviews representatives of Chester County, South Carolina for our focus on Economic Development in U.S. Cities & Counties
Chester County, South Carolina has learned the hard lessons of past mistakes and has set itself up for a bright future. Once a bustling textile community, Chester County was left devastated when that industry dried up and abandoned the area in the 1980s. The county's reliance on one major industry at the time meant that they faced steep unemployment and a huge gap in the economy. Since then, they've worked hard in recent decades to diversify their local economy.
Dr. Wylie Frederick, Chester County's Interim Supervisor shares, "We now have a diverse industrial base and I really like that because I saw Chester County during those times when it was predominantly textile… and what happened when that left. We got up to between 22 to 27 percent unemployment. Now, we have a little something for everybody with manufacturing changing all the time."
The county is now home to a variety of industry, including what they call "mature sectors," which include wood products, metal products, and rubber, plastics, & chemicals, as well as an emerging food & beverage sector. "We've got a really stable workforce," says Robert Long, Director of Chester County Economic Development. "There's always going to be ebbs and flows to the economy. Having a wide variety of sectors in our community that are doing well, I think whenever that next recession or bump in the road comes, we will be able to ride out the storm probably better than some other communities because of our diversity. That's pretty nice for a small county of our size."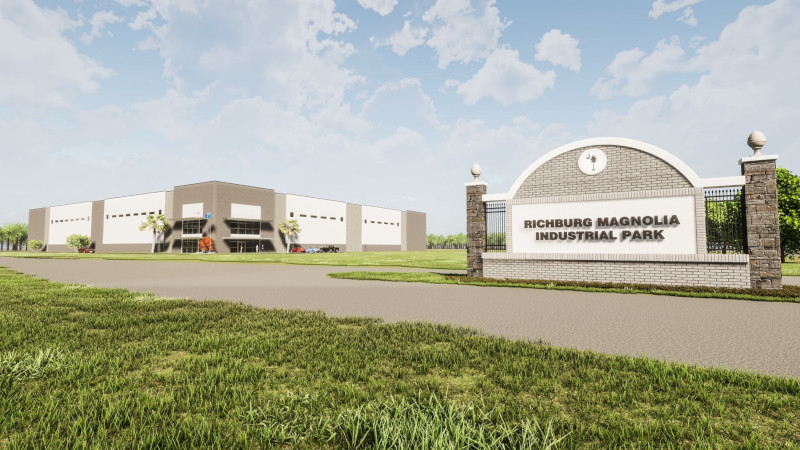 Two county-owned business parks offer available space to welcome even more new industry to the area. The Chester Technology Park has one 11-acre and one two-acre lot remaining, and Chester County Research and Development Park has about 280 acres remaining. "We landed our second industry in that park last year – Chart Industries," Long says. "It's a nice project, about $7 million and about 50 jobs. Now, we've got some renewed interest in the park, we have an offer on the table right now to buy some land from the county in that park. We're trying to leverage that project to put in a road so we can open up more lots for development. It's pretty exciting."
New businesses to Chester County are well served thanks to two unique assets: The first is access to a short line railroad, which was originally installed back in the textile days. Long explains, "What makes it interesting is that it follows the Highway 9 corridor where we have industrial land available on certified sites and it also connects back to both Norfolk Southern and CSX (railroads) right here in Chester County. So, in essence, any site along the L&C Railroad is dual rail served."
The second asset is the Chester County Natural Gas Authority, which is one of only five gas authorities in the State of South Carolina. The gas authority has created a joint action agency with nearby York County Natural Gas and Lancaster County Natural Gas to create Patriots Energy Group.
"That is a transmission pipeline that connects directly to the Williams Transco, which is the main transmission pipeline from the Gulf of Mexico to Pennsylvania," says Jason Stewart, General Manager of the Chester County Natural Gas Authority. "We have a direct tie-in so we are able to provide the lowest rates possible. We have gas from our own entity or we can get it from Carolina Gas transmission, so we have a redundant system. Our motto is: there's not an industry we're going to tell no. So if someone wants to come to Chester and they need gas, they're in the right place."
Most of the industrial sites Chester County has available already have the natural gas infrastructure in place. "We're there," Stewart says. "We're just waiting for the right person to come along."
Together, these assets, combined with the area's available space, make Chester County ripe for opportunity when it comes to businesses looking for a new place to plant their roots. "If you need a large site, you need gas, or you need rail, or any combination of those three, you should be looking at Chester County," Long says. "I think that fairly simple message is starting to resonate. We are getting calls from project managers and we have yet to say "no" to any of those folks. We haven't found a gas load we've not been able to meet and that is a true asset to us as a community."
The county's plentiful business opportunities attracted the attention of E&J Gallo Winery. The California-based wine and spirit manufacturer chose Chester County as the site of its east coast facility. The state-of-the-art, $423-million production facility and distribution center is set to open its first phase in October. The company will use its Chester County site to provide bottling and canning capacity, as well as warehousing and distribution of its wine and spirits. It will also be a hub for the company's import and export business.
"The Gallo project is about as close to a recession-proof industry as you can get," Long states. "No matter what is going on in the economy, people continue to buy alcohol for better or worse. It's so nice to have a company like that adding stability to your workforce when other companies are laying off because of a recession. They are still hiring. It's nice to have that as a stabilizing force in our community."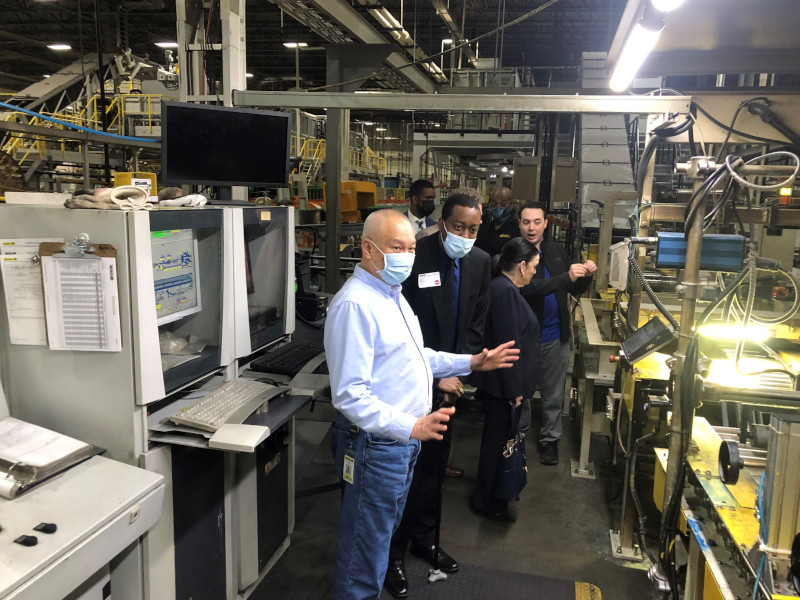 The fact that E&J Gallo were willing to take a chance on Chester County should also help bring in even more business to the area. "That makes us a bit more attractive to other food and beverage companies," Long explains. "Nobody likes to be the first, but once the first is here, you can come in and be the second or third. I think it makes us a bit more attractive to that emerging sector looking at our local economy."
With the surge in new industry, the county's unemployment rate has dropped below five percent, and with that has come rapid growth in new residents. The housing market in Chester County is bustling, with new homes being built at warp speed. Over 3,000 new homes are slated to break ground over the next few years.
Knowing the growth is coming their way, Chester County is prepared, so that it comes in a way that is beneficial to them. "We've taken a step back with the growth headed in our direction and have added some clarification language to provide guidance to developers who are looking to come to Chester County," Long says. "We have laid out our expectations as far as setbacks, how big lots need to be, and things like that. I applaud County Council for trying to get ahead of the growth that is coming in our direction."
The county's utilities are also working diligently to prepare for the influx of residents coming to the area.
"All of our utility partners – Duke Energy, Chester Metropolitan District (our water authority), Chester Wastewater Recovery (our sewer authority) – are working hard behind the scenes to continually improve because they see the growth headed in our direction from both industrial and residential," Long says. "Infrastructure is the less sexy side of what we do in economic development, but it's vitally important that we have utility partners that are thinking ahead like ours are, so that we can be well positioned for years to come."
Attracting even more attention to the area is a new Whitewater Park along the Catawba River, run by Duke Energy in the town of Great Falls. The project will revive the town's namesake falls, which were dried up a century ago with the installation of hydro dams. "What makes it exciting for kayakers is you will have a short run and a long run on a natural riverbed controlled by a diversion dam where they can control the water," Long says. "In essence you will have a shorter, more strenuous run or a longer, less strenuous one, but in controlled water."
The Whitewater Park comes in tandem with the plans for a new state park on Dearborn Island, located in the middle of the Catawba River. The addition of the park will make Chester County one of only two counties in South Carolina to have three state parks.
"We are expecting Whitewater Park to bring in thousands of spectators and kayakers every weekend from March till October," Long boasts. "We are really excited for the Great Falls Community and how we can leverage that. We already have two developers interested in redeveloping old textile mills in the town. They wouldn't even be talking to us if it weren't for our Whitewater project. We are excited for what's to come across the Chester County."
AT A GLANCE
Chester County, South Carolina
What: A thriving, business-friendly county, population 32,000
Where: Located midway between Columbia, SC and Charlotte, NC
Website: www.choosechester.com
TruVista – www.TruVista.net
Headquartered in Chester, SC, TruVista is a 125+ year old leading provider of Broadband services and associated applications in the Midlands Region of South Carolina, Northeastern Georgia and South Georgia. TruVista offers residential customers Broadband services up to a Gig symmetrical and Multi Gig services for business customers. www.truvista.net