Mount Vernon, Ohio
America's hometown
Business View Magazine interviews representatives from Mount Vernon, OH, as part of our focus on best practices of American towns and cities.
Named after the estate of George Washington, Mount Vernon is in the center of Knox County, Ohio on the beautiful Kokosing River. With a population of almost 17,000, innovation is an ongoing theme in this warm and inviting city, where the old is often reinvented to make way for an evolving and growing community.
Mount Vernon offers a welcoming array of bike trails and parks and the city is constantly working to develop alternative transportation options within its design. Mayor Matthew Starr shares, "One major project that we completed this year was a sidewalk project that connected our downtown onto our industrial park, and people are accessing work and town through bicycling and walking. It has really created the environment for an active transportation culture. People are using it every day. It's nice to see that."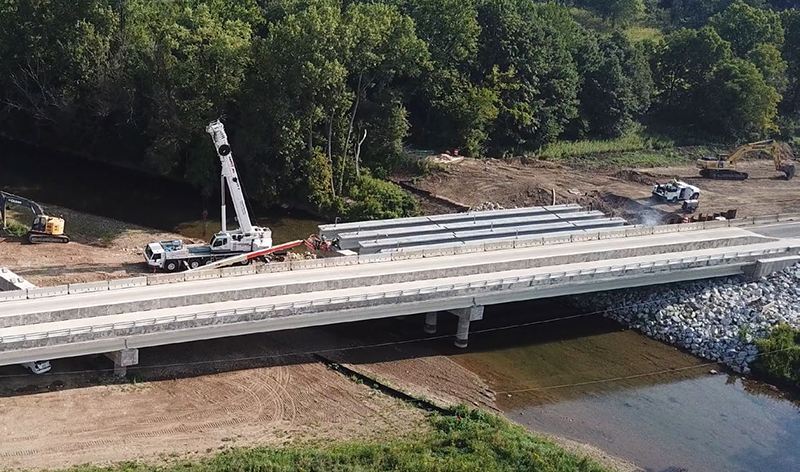 With a focus on infrastructure that promotes this active transportation, the city is also working on three more bike trails, with the help of grants from the Ohio Department of Transportation. "One is a bridge over the Kokosing River, and that is right next to the Kokosing Gap Trail, which neighbours the Mount Vernon Nazarene University," says Starr. "We've got two wide bike paths on that, with turning lanes for the bridge. It's a much stronger structure and it's much safer for pedestrians and cyclists from a design standpoint." When complete, this trail will provide 100-percent, ADA accessibility between the university and the downtown. The 14-mile Kokosing Gap Trail is built on a Pennsylvania railroad line. At its end point in Mount Vernon, this recreational route closely connects to the nearby Heart of Ohio Trail. With the completion of an underpass for pedestrians and cyclists, the flow of traffic will no longer be interrupted on a five-lane highway to access these two pathways. Right in the center of the city is Ariel-Foundation Park – 250 acres of land, complete with lakes, forests, and walking and biking paths. Connecting to both the Kokosing Gap and the Heart of Ohio Trail, this park was repurposed out of a former glass-making factory and is a huge draw for residents and visitors to Mount Vernon.
Home to Nazarene University, Ohio Technical College, and Kenyon College, Mount Vernon could be described as a college town, although it has built a strong link between industry and education. "Ohio Technical College is working with our companies to develop curriculum to get these students the training, so they can walk, almost seamlessly, into the workplace," says Starr. Nazarene University offers an Engineering Accreditation program with a focus on electrical, mechanical, and industrial engineering.
Graduates are often offered positions in the local industries as soon as they complete the program. Mount Vernon High School, along with the Knox County Career Center, works to connect graduates with the local trades. Brian Ball, Mount Vernon City Engineer, describes an annual event where students are recruited by companies such as Liftco Concrete and Kokosing Construction. "It's really interesting watching the room and you know you've got senior officials from these companies at a high school cookout. It's almost like a football recruiting event. It is really interesting because the need for the union trade workers is real, and I feel like our folks here at the school system responded to that. They really stepped up their programs at the collegiate and at the higher level."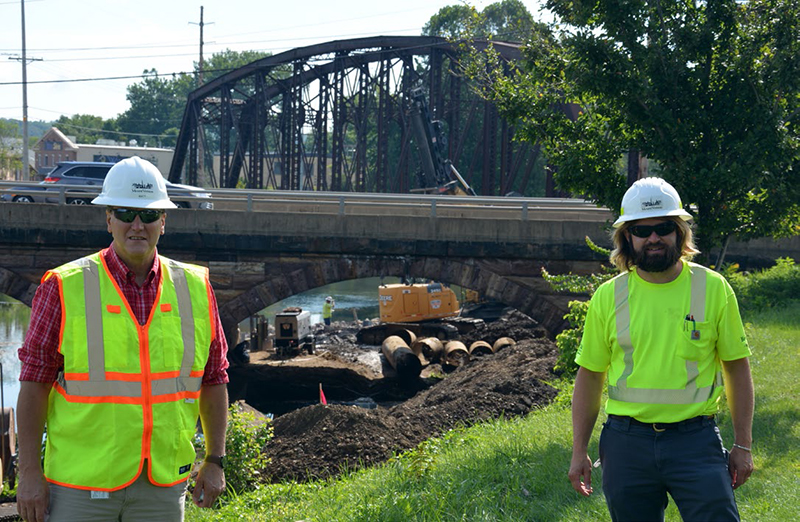 For adults who are seeking to update their skills or learn something new, the Knox County Career Center offers training and certification to meet the needs of the local industries. In addition, companies are creating programs to train for specific skills needed in their workforce. Ariel Corporation, one of Mount Vernon's major employers, has built an on-site training facility for people who manufacture, sell, and use their custom gas compressors. Ball notes that many companies are taking on the task of training in-house as "our local industry has realized that sometimes they have to find the right person and then spend money on training."
United Aggregates, a Mount Vernon company that spans several generations, offers in-house driver training for what it describes as its "very versatile trucking business." The firm's wide range of service and product offerings makes it a large part of many city projects both directly and indirectly, from supplying concrete and aggregate, to hauling, recycling, and composting materials. With a system in place to recycle waste materials like concrete into a usable product, the company is a valuable resource for the city. "On top of that, they are wonderful community members, they engage in the community very well," says Starr. "We are glad they are here."
While some companies in the industrial sector, such as AMG Industries, Ver Mac Industries, and Jeld Wen, are looking at expansion, there are also some vacant industrial spaces within the city's two industrial parks. Currently, they are working to bring in businesses who may be looking for a smaller space. Starr notes, "I look at it sort of like an investment portfolio, where, rather than going with one big company, we are trying to diversify with several different smaller companies to help weather those economic downturns, where we don't have a big hole that happens should one of them no longer be in business. That's really what our strategy is here – creating a diverse industrial and business development and a diverse mix of opportunities."
With a growing population, Mount Vernon housing is at a premium. As developers eye up available land, the city is also seeing an increase in house-flipping, with buyers taking on buildings that need attention and turning them into beautiful high-end homes for resale. By improving existing properties and infilling empty lots, the city plans to maintain its small-town charm, while meeting the needs of current and future residents. "When we talk about attracting jobs, at the end of the day, people have to be able to go home, and we want them living in our community, rather than by sprawling out," says Starr. "We want to maintain our rural character here in Knox County, and so that is going to be a happy balance between looking at infilling and different zoning approaches to making that happen." Housing in the downtown core is also on the agenda, with developers transforming old buildings into quality living space that is close to restaurants, shopping, and entertainment. Starr believes that, "When we get more people living downtown, that increased market will drive the retail."
Downtown Mount Vernon is home to the Woodward Opera House, the oldest 19th century opera house in America. This historic, downtown treasure has been beautifully restored to reflect the original design, offering retail store fronts on the ground floor, office spaces on the second floor, and entertainment in the original opera house on the top two floors. With the decline of retail stores in the city core over the last several decades, the city has adapted. Ball notes, "There was a lot of visionary effort to get the college presence downtown, and then we are seeing the coffee shops and the restaurants, and seeing people who like to be able to walk places. The arts also play a significant role in that vibrancy."
With its innovative industry and education sectors, and its commitment to reusing and repurposing buildings and materials, Mount Vernon is a progressive city with small town charm. "We want to have that mixed use where we can get the trucks through town, but still be able to stop and get a sandwich, or get the bikes in town and have those folks be able to safely pass through an area with a lot of car traffic," says Ball. With this type of thinking, Mount Vernon truly lives up to its tagline, "America's Hometown."
AT A GLANCE
Mount Vernon, Ohio
WHAT: A city of 17,000
WHERE: In Knox County, northeast of Columbus
WEBSITE: www.mountvernonohio.org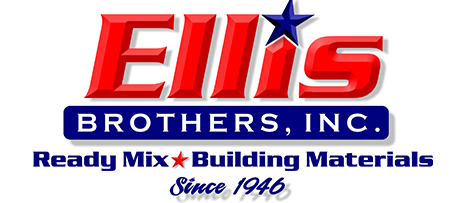 Ellis Brothers, Inc. | United Aggregates Inc | CTS Inc – www.ellisbros.net
The Ellis family businesses have been a part of the mount Vernon community for 74 years. Starting with Ellis Brothers Ready Mixed Concrete in 1946, which is now being operated by the 3rd generation. Over the years additional companies and services have been added to compliment the Ready-Mix business. In the mid 60's CTS was formed. Concrete Trucking Service, Inc. is a trucking company that primarily hauls sand and gravel. In 1989 United Aggregate, Inc. was formed. United Aggregates, Inc. is a sand and gravel producer with locations in Danville and Mount Vernon. UAI has diversified into demolition, stream bank erosion control, crane services, and light industrial work. One of the UAI projects was the placement of dirt at Ariel-Foundation Park, including erection of the stairs around the Rastin Observation Tower.
As a family owned business, the Ellis' have focused on their commitment to quality and are still small enough to know and care for their employees. They have made a long-term commitment to their local community and strive to support other local businesses. All 3 businesses have grown and thrive because of the passion and commitment of the owners through all 3 generations. Innovations are essential in these family owned businesses and