Cayce, South Carolina
Destination ART
Business View Magazine profiles the City of Cayce, South Carolina for our focus on Growth and Economic Development in U.S. Cities
Perfectly poised for growth in the heart of South Carolina's midlands region, the enchanting City of Cayce has much to offer visitors, residents, and employers. The 17.4 square mile community straddles both Richland and Lexington Counties and is home to more than 14,000 residents and over 700 businesses. Its convenient location along I-26 and I-77, just minutes from I-20 and the Columbia Metropolitan Airport provides easy access to jobs, shopping, and entertainment. But it's the small-town character and thriving artistic and entrepreneurial spirit that really makes the city shine.
A unique melding of history, modern business growth, arts and culture, and recreational offerings checks all the boxes for people looking at Cayce as a 'live, work, play' destination. The city's forward-thinking local government continues to promote economic development, environmental sustainability, and opportunities for creative prosperity that exemplify the tagline: "Time for life."
Cayce's success as a robust community can be credited to the city's administration making smart investments and establishing thoughtful, strategic policy. Each decision takes into account quality of life; maintaining that small town charm while growing wisely. For example, a $30 million water line upgrade, replacing almost 75 percent of in-city water infrastructure, was a major undertaking – but necessary to rectify the brown water issues, lack of pressure, and water line breaks that were both costly and disruptive. Thanks to strong financial planning and clever design work, the city was able to overhaul a major infrastructure source in just two years. The project took place in seven different areas, done concurrently. A large focus was put on community involvement; making sure citizens were kept up to date on what was happening, even though it was technical, engineering, construction-related work. That kind of collaboration continues to be Cayce's strong suit.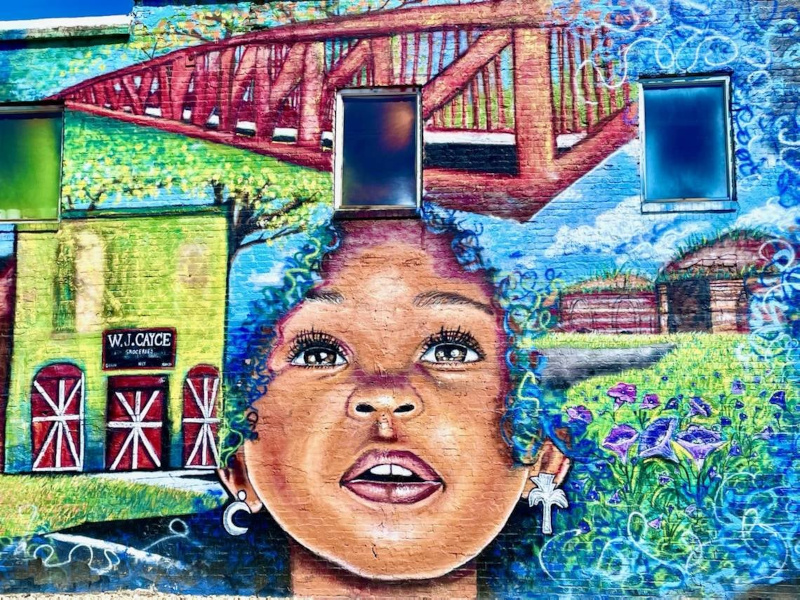 The Knox Abbott project was another major initiative that has changed the face of the city. Anyone heading from the airport into downtown Columbia, to the State House or University of South Carolina, likely enters on Knox Abbott. The roadway sees high traffic count, and didn't have enough buffers between pedestrians and the cars. So the city did a comprehensive plan: closing some driveways, putting sidewalks farther away from the road, moving all the power lines to one side of the road and raising them. Trees were planted, electrical conduits were installed, and all the communication lines were buried – improving the look of that area and also making it safer. With a total price tag of $8.5 million, the project has been deemed "well worth it."
Those two significant investments have gone a long way towards revitalization of the community. Businesses along the Knox Abbott corridor are thrilled with the improved aesthetics and are reaping the benefits. Property values have risen and development is taking off. Mixed-use apartment complexes and accelerated housing starts are contributing to the inventory of residences available for renters and purchasers at all income levels.
When it comes to exceptional learning, Cayce schools, which are part of Lexington School District 2, have provided quality education for generations and continue to prepare children for college and their future careers. Cayce is also home to the state's first Chinese Immersion Elementary School, East Point Academy. Their students achieve academic and personal success through proficiency in English and Mandarin Chinese, math, science and social studies, in an environment that promotes cultural sharing and understanding. Besides being within a 10-minute drive to two major hospitals that offer the finest in healthcare, the city is home to a new 70,000 square foot Lexington Medical Center facility.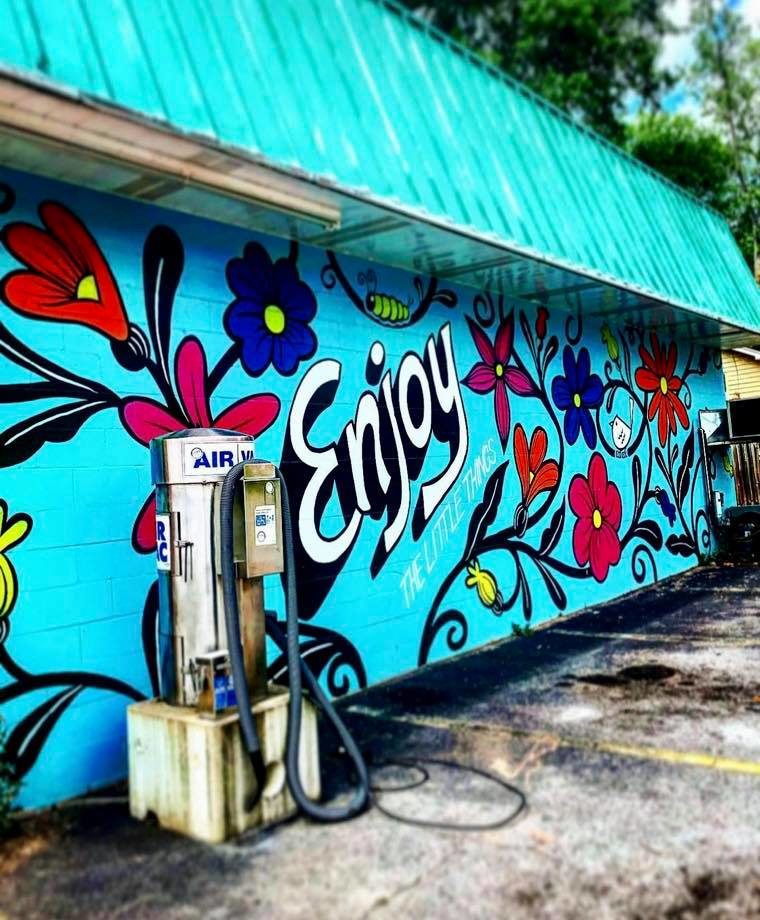 Another beautiful attribute is the Cayce Riverwalk Park, which is part of the 3 Rivers Greenway. It offers lighted pathways, boardwalks, restroom facilities, convenient parking, and is ADA accessible. Kayaking, hiking, picnicking, walking, fishing, and bird watching are just a sampling of what can be experienced in the community's parks. The city is also home to the new Cayce Fitness and Tennis Center at Ottare Point that features 30 lighted hard courts and a fitness area with state-of-the-art equipment. The clubhouse is Wi-Fi equipped and houses a conference room for meetings or small events.
For active history buffs, the 627-acre Congaree Heritage Preserve has a three-mile hiking trail loop that leads through the flora and fauna. Tools, pottery, arrowheads, and other artifacts show that people have lived in and around the preserve for nearly 12,000 years. In that same heritage vein, the Cayce Historical Museum casts a look back at the first European settlement in the South Carolina midlands and how Cayce got its name. Another iconic venue is the Historic Columbia Speedway that served the community with top-tier NASCAR and other racing excitement from the 1940s through the 1970s. The Speedway property has nine acres of beautifully landscaped infield and plenty of parking and is available as an ideal venue to hold any size event.
Another example of savvy business creativity was the Steel Hands project – a significant economic development revitalization project with intentional recruitment of the largest production brewery in the midlands region. Steel Hands Brewery have embraced the area, which features amazing sculptures made out of rebar on a previously derelict site, and others have now joined the artistic renaissance. As Mayor Elise Partin shares, "We're doing 'previtalization.' It's about helping people to see what's possible. Originally, we asked owners to clean out their vacant buildings and we threw one heck of a street party – music, food, drink – and we hosted artists. When people went in to see the art, they also saw the buildings and their potential."
The city then purchased a property in the same area that had a rundown home, a high crime rate, and detracted from the whole street. They demolished the building and instantly saw investment in that corridor. After receiving a Connected Communities grant for the property, they developed a fabulous creative space called the "Art Lot." Putting arts and culture as a priority, the City of Cayce now has a dedicated River Arts District taking pride of place in the downtown core, with a half-dozen murals, public art installations, and new businesses popping up – preparing to welcome visitors back post-COVID. And when it comes time to sate the appetite, Cayce's array of restaurants ensure delights for every taste. Fast-food, seafood, pizza, Mexican food, mouth-watering steaks… cravings are satisfied every time.
Mayor Partin, emphasizes, "We are proactive about our municipal responsibilities. We have a really good credit rating because we're careful about what we do. And we have staff that is very thoughtful in the way they implement those projects. We know who we are. We are that small town in the middle of the bustling region and we like that. And we want to keep our identity. Generations of families stay in this city. That's an asset. It's not just the elected officials and the staff that are making Cayce great, it's the active participation of our residents."
City of Cayce Art Lot
The City of Cayce is proud of the continued progress of the Cayce Art Lot. This space was created to provide citizens with a free, open space to use for recreation and to connect residents, artists, and the City with art-focused events. The Art Lot features multiple art installations, a stage, green space, and ample parking.
One piece of art located at the Art Lot is the Native American sculpture by Roy Paschal. Created to honor Cayce's earliest residents and the rivers' impact on their lives, the sculpture features a Native American woman with two urns. One urn representing the Saluda River, the other representing the Broad River, and the pouring of the two representing the rivers' flow into the Congaree.
The "Light Diamond" is the Art Lot's newest installation. Designed by Will Bryan and fabricated by metal artist Chris Stuyk & Co. The Light Diamond is described as a celebration of time, reflecting the sun's rays during the daylight, and glowing from within at night. Each face of the diamond is covered in a flowing pattern to represent the waters of the Congaree and the constant flow of life with alternating suns and moons centered on each side. These embody the constant changing of the seasons of life.
The Art Lot is supported by the Connected Communities grant from Central Carolina Community Foundation, received in February 2019
AT A GLANCE
Cayce, South Carolina
What: City along the Congaree River: population 14,000
Where: In Lexington and Richland Counties, South Carolina
Website: www.caycesc.gov
Dominion Energy – www.DominionEnergy.com
Dominion Energy: Working Hard for South Carolina
Since expanding into South Carolina, Dominion Energy now operates in 16 states, offering safe, reliable energy to more than 7 million customers. At Dominion Energy, our power is our people. More than 3,700 employees in South Carolina are dedicated to keeping the lights on and gas flowing to approximately 1.2 million customers throughout the communities we serve.
As the pandemic continues to impact communities across the state and country, Dominion Energy has expanded assistance to South Carolina customers facing financial hardship, including:
Finding payment plans and assistance options to fit each customer's unique needs and budget.
Connecting income-eligible customers with additional assistance options like Low Income Home Energy Assistance Program (LIHEAP) federal funding.
Providing increased financial support for EnergyShare, our year-round program to help qualified income-eligible customers, people with disabilities, senior citizens and veterans pay their electric and natural gas bills.
Dominion Energy consistently provides customers with safe and reliable service, convenient ways of doing business with us, a path toward a clean and sustainable energy future, charitable and volunteer support in the community, and increasing assistance for customers – all while working more efficiently than ever.