Hillsborough Township, New Jersey
Experience the good life
Business View Magazine interviews Shawn Lipani, Mayor of Hillsborough Township, New Jersey, for our focus on Economic Development in U.S. Towns & Cities
New Jersey's Somerset County is home to Hillsborough Township, one of the state's oldest remaining municipalities. Although prehistoric tools dating back approximately 10,000 years have been found in the nearby vicinity, it wasn't until 1771 the town was officially formed by Royal Charter. Now celebrating its 251st year as a community, Hillsborough is a family-friendly suburbia ranked as one of the best places to live in the United States.
"I often speak with residents who grew up in Hillsborough, moved away, but have come back to raise their families here because they now realize the value of our community," explains Mayor Shawn Lipani. As a life-long resident and local business owner, he's witnessed the town's progression from mostly rural farmland to the 'large small-town' it is today. "The Hillsborough Township School District is one of New Jersey's best and offers tremendous educational programs for special needs students. We still mostly have mom-and-pop shops. They provide dependable services and are always big supporters of our local sports or church fundraisers."
With its central location between both New York City and Philadelphia, Hillsborough Township is the ideal bedroom community. Many residents make the daily 60-minute drive to work in either of those major cities, or travel 20-minutes north to Bridgewater Township, a big pharmaceutical hub in the area. With so many commuters working outside the community, the town is very proactive in its promotion of local goods and services. Hillsborough's Economic & Business Development Department administers the Hillsborough Business Association (HBA), a Hillsborough Township initiative to support local businesses with a variety of promotion and development programs.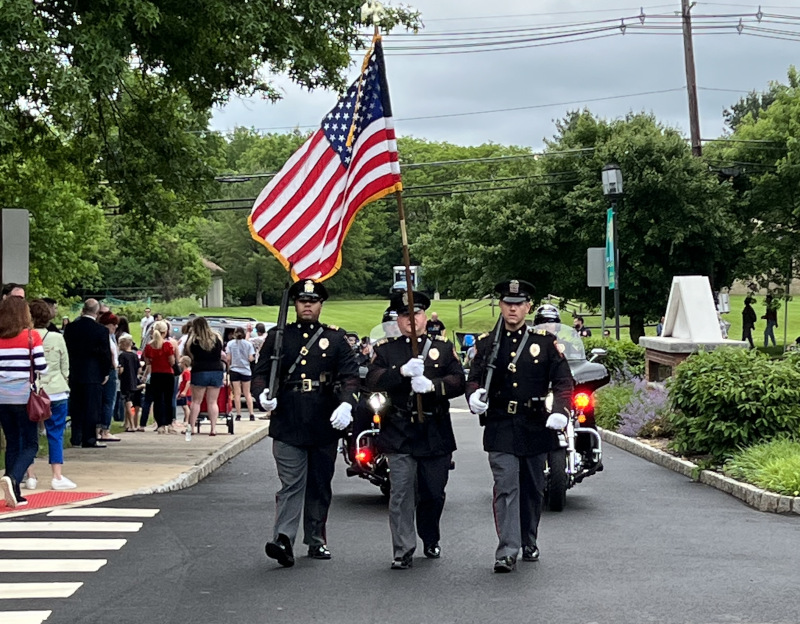 "We're also hosting our Fifth Annual Restaurant Week from September 27th to October 2nd, 2022," shares Economic and Business Development Director, David Kois. "Most of our businesses are spread across town instead of being centralized in one or two areas. So, this initiative successfully reminds residents they don't have to leave Hillsborough to eat great food. It's all right here."
As the Co-Manager of Central Jersey Nurseries, Mayor Lipani understands all too well the challenges of running a small business, especially post-COVID. Procuring materials is still difficult because demand is high while supplies are low. Then there's the problem of rising costs. "Fuel taxes have almost doubled. As business owners, we're constantly fighting the shrinking margin while working longer hours as there aren't enough employees to fill jobs."
Despite these difficulties, Mayor Lipani is proud of how well the community managed over the past two years. "The American Rescue Plan provided some financial stability, but our residents were the key," he reflects. "They did a great job keeping our businesses afloat by shopping local whenever they could." Some companies, like Reckitt Benckiser Group plc. the manufacturer of Lysol products for the East Coast, even thrived. "The plant was open 24 hours a day, seven days a week. So, our little town had a major role keeping people safe during the pandemic."
The community's workforce development and training programs are also now helping to fill the post-COVID worker shortage. Despite an overall pre-pandemic need for employees, the demand has now increased across all sectors. Raritan Valley Community College (RVCC) is an excellent resource to help combat this rising issue, offering career training programs for those wanting to refresh their existing skills or learn brand-new ones. The 47,000-square-foot Workforce Training Center was specifically designed to encourage hands-on learning in courses ranging from Advanced Manufacturing Technology to Commercial Energy Management. For younger students, the Somerset County Vocational & Technical High School (SCVTHS) has a diverse range of Career and Technical Education (CTE) programs including Carpentry, Plumbing-Environmental Technology, and Culinary Arts.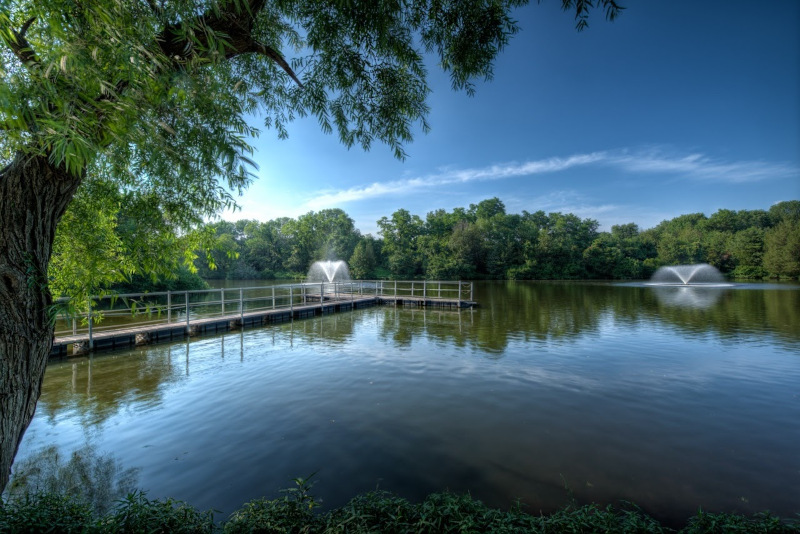 In the future, once the Hillsborough downtown district is established, Mayor Lipani hopes more local graduates will find meaningful work within the community instead of having to commute outside of it. "We want to create a centric, economically diverse area where families can easily walk to restaurants and shops without driving all over town."
Until last summer, that was an impossible dream because U.S. Route 206 caused major traffic congestion throughout the township. Now that the New Jersey Department of Transportation (DOT) has completed the long-awaited Route 206 Peter J. Biondi Bypass, drivers are diverted east along a 3.6-mile limited access highway. "This is the first step towards creating the official downtown area; the old Route 206 is going transform into our main street," Mayor Lipani reports. "With over 200 miles of roads within 54-square miles of land, we're accustomed to making sure all our roads are well looked after and in good working order."
The town also rigorously maintains its beautiful natural resources. Families often ride their bikes along the lush trails winding throughout Hillsborough before taking a break to relax in a pocket park. Others even hike up Sourland Mountain, a 17-mile-long steep ridge, rising approximately 568 feet above sea level. "Recreation is a large part of the fabric in our community," admits Kois. "We have beautiful open spaces like our Ann Van Middlesworth (AVM) Park and in 2017, we redeveloped the former Belle Mead GSA Depot. The 369-acre site served as a military storage facility for U.S. Army supplies during World War Two. Now it's our state-of-the-art Mountain View Park." With six baseball fields plus a wheelchair accessible challenger field, it's a popular new addition to the community. In October 2020, Iron Peak Sports & Events opened nearby offering residents additional recreational opportunities like indoor rock climbing and a ninja course.
Duke Farms, a 2,000-acre nature preserve made up of farmland and woodlots, also attracts locals and tourists who come to walk its scenic grounds. James Buchanan Duke, founder of Duke Power (now Duke Energy) and the American Tobacco Company, originally established the sprawling estate. For Kois, however, it represents much more than recreation. "It's a beautiful open space, highlighting the importance of preservation in our town. It's a reminder we need to be smart about commercial development. We can't allow it to take over our agricultural properties. Maintaining and sustaining our farming community will help guarantee a future for our farmers. Their industry was a vital part of our past but needs to be part of our future as well."
Innovation in sustainability has always been a big focus for Hillsborough. This past August, the township unveiled its first electric vehicle (EV) charging station. The two-port Level 2 ChargePoint EV charging station, located at the Hillsborough Township Municipal Building, was funded by It Pay$ to Plug In; New Jersey's Electric Vehicle Charging Grant Program. Solar energy is also encouraged, especially with local homeowners who want to invest in their own panels. The town is even planning to install a 20KW solar farm on 80-acres of land acquired from the former Belle Mead GSA Depot. Initiatives like these have helped the Hillsborough earn its silver certification from the Sustainable Jersey program. As a silver municipality, the town has proven itself to be a leader in sustainability throughout the county, state, and nation.
Over the next three to five years, Mayor Lipani will be focused on further developing the town's downtown vision and maintaining its rural open spaces. He also wants to devise a long-term infrastructure plan to help manage the constant road upkeep. Kois shares many of these same goals. Especially moving forward with the downtown district. He notes, "We'll need to work closely alongside developers to help them understand our vision and comply with local zoning ordinances. Hillsborough is in the center of everything. Although we may not literally be close to some things, we do have a good balance of everything. For me, that makes our township a special place to live."
AT A GLANCE
Hillsborough Township, New Jersey
What: A family-friendly suburban community; Population almost 40,000
Where: Somerset County, New Jersey
Website: www.hillsborough-nj.org

Spatial Data Logic – www.spatialdatalogic.com
Over 250 local governments like Hillsborough Township have trusted Spatial Data Logic's software to modernize processes and move services online. SDL's software has helped Hillsborough's staff work more efficiently, and SDL's website services and citizen portal have also improved the way the township offers and delivers services to its residents.
Royce Brook Golf Club – www.roycebrook.com
Royce Brook Golf Club offers 36 Holes of Pure Golf! Our East Course is available to the public and golf outings and our West Course is available to members of the club and has received the coveted "Four Stars" from Golf Digest as one of the best places to play in New Jersey!