Business View Magazine interviews representatives from the city of Bremerton, Washington, as part of our focus on best practices, American cities.
Bremerton, Washington, the largest city in Kitsap County, is located directly west of Seattle across the Puget Sound on the Kitsap Peninsula. It is bounded on the southeast and east by Sinclair Inlet and the strait of Port Orchard, respectively. The city is divided by the Port Washington Narrows, a strait spanned by two bridges that connect the eastern and western sides of the city. The part of the city northeast of the narrows is referred to as East Bremerton. The city's southern border is contiguous with Mason County and includes Bremerton National Airport.
Bremerton was planned by German immigrant and Seattle entrepreneur William Bremer in 1891. Three years earlier, a U.S. Navy commission determined that Point Turner, between the protected waters of the Sinclair and Dyes inlets, would be the best site in the Pacific Northwest on which to establish a shipyard. Recognizing the large number of workers such a facility would employ, Bremer and his business partner and brother-in-law, Henry Hensel, arranged for the sale of 190 acres to the Navy at $50 per acre. This land became part of the initial footprint of the Puget Sound Navy Yard. The City of Bremerton was incorporated on October 15, 1901.
At the peak of World War II, the Bremerton area was home to an estimated 80,000 residents due to the heavy workload of shipbuilding, repair, and maintenance required for the Pacific war effort. Most of the relocation was temporary, though, and only 27,678 citizens were left in the city by 1950. Throughout the next several decades, most of Bremerton's office and retail space remained in the hands of Edward Bremer, son of William Bremer and the sole remaining heir to his wealth. Bremer began to neglect his properties, never increasing decades-old lease rates and failing to make necessary maintenance upgrades. In 1978, the Bremerton City Council passed an ordinance declaring the entire downtown a "blighted area."
In 1985, the Kitsap Mall opened in nearby Silverdale, and Sears, J.C. Penney, Montgomery Ward, Nordstrom, Place Two, Woolworth, and Rite Aid all closed their downtown Bremerton stores. Upon the death of Edward Bremer in 1987, the Bremer properties were placed under the complete control of a trust held by Olympic College, the city's two-year community college, founded in 1946. As of 2010, many buildings still remained vacant due to lack of marketing.
Patty Lent was sworn in as Bremerton's Mayor in 2009, and over the last eight years, the city has experienced revitalization and growth. Its current population is 40,500, with a large percentage of that number being active military and former military families. "We are a Navy city, which means that we have the second largest employer in the state of Washington with our Puget Sound Naval Shipyard and Intermediate Maintenance Facility," Lent reports. "We have two aircraft carriers home-ported here and three submarines. There are about 20,000 who work in the shipyard – 14,500 are civilians. We're the only shipyard in the United States with a dry dock large enough to take a carrier out of the water and do the maintenance on it."
Today, Bremerton has several key areas of focus: repurposing its downtown real estate, attracting new business and industry, and promoting the city's assets to prospective new residents and homeowners. "We have some old buildings that were built in the '20s, '30s, and '40s, and are in terrific shape," says Lent. "One example is the Roxy – it was built in 1941, and the person who bought it is refurbishing it. It will be a theater for local artists, film festivals, and it's being brought back exactly like it was."
"We have 3,400 acres of green space at the airport, with only five different property owners," Lent continues. "So, if someone were to build a manufacturing or light industrial facility, that area is available. We've done a lot of the EIS (Environmental Impact Study). Someone could come in and within six months have a permit and be operational within a year. We also have incentives, so if a new building or manufacturing or assembly plant would put in low impact development, whether it's pervious surface, or LED lighting, they would get credits that remove some of the fees we charge. We have existing buildings that need to be brought up to code, but again, with our incentives, we can attract businesses that don't have to start from scratch. And we still have the areas where they can build brand new; so it's either remodeling or starting from scratch."
Lent also notes that Bremerton has water, rail, road, and air connectivity: "Grays Harbor is along the coast, so it's three days quicker turnaround than coming into Seattle or Tacoma ports. We have a 67-mile rail line, operated by Pacific Western, with spurs that comes from Grays Harbor into our airport and the industrial area. If a manufacturer were to bring supplies for assembly or production, they can go back on the rail line and fly from the airport or truck products five miles to the interstate. We have companies that are looking at us for either space or aerospace to be an alternative to the I-5 corridor."
Regarding housing, Lent says that there are 1,200 units of condominiums, townhouses, and apartments being built, as well as about 1,500 single family homes. "They're all under permit, so we're looking at home ownership as much as we're looking at the rental market," she explains. "Because of the Navy, we've had more rentals than home ownership. Three years ago, we started a program: 'Move to Bremerton.' And we have had more people now that are buying homes and remodeling. Our homes are still affordable, and you either have mountain or water views in every neighborhood and that's always a plus." The city offers a 12-year tax incentive for developers who keep 20 percent or more of their units available for affordable housing.
In terms of infrastructure, Lent reports that the city is doing a lot of "complete streets" reconstruction. "Our arterials remain in good shape and we're now concentrating on neighborhood streets," she states. "All of our new streets will have bike lanes and eight- to twelve-foot sidewalks. We were incorporated in 1901, so some of our infrastructure is old, but we have money for the maintenance of what we have, and we have money for the new construction and for growth." The city is also working with Mason County to the southwest, to utilize its newly constructed wastewater treatment plant for growth at the airport and re-usable water for Gold Mountain Golf Course.
Lent also touts Olympic College, which offers degrees in Electrical and Mechanical Engineering, as well as Nursing, Film Making, Information Systems, Organizational Leadership, and Technical Management. In 2015, the community college was named as one of ten finalists, and in 2017 one of the top 150 finalists for the Aspen Prize for Community College Excellence, the nation's preeminent recognition of high achievement and performance in America's community colleges.
There is also the city's 35 parks, with festivals held nearly every weekend in the summer. "We have a really vibrant arts community," says Jack Edwards, Bremerton's Economic Development Manager. In fact, the city was recently ranked number six in the medium-sized city category in the third annual National Center For Arts Research (NCAR) Arts Vibrancy Index Report, which identifies arts-vibrant communities across the U.S. using a set of data-informed indexes. "People used to think that they had to go Seattle for culture, but we have a symphony orchestra, a ballet company, a community theater for live performances, and we also bring in shows from New York, Chicago, Las Vegas, and L.A.," Lent adds.
Speaking of Seattle, Bremerton's relationship with the larger metropolis to its east is likely to change now that there is a new, fast passenger ferry that cuts the trip time between the two cities down to a speedy 28 minutes. Lent sees the possibility of more jobs for Bremerton's residents. "Expedia is building a campus on the Seattle waterfront and is going to hire 5,000 people when completed," she says. "So, we're hoping that our local people will be hired, as well as by other technology companies that are located in King County." Edwards sees the possibility of more folks moving to Bremerton. "With that fast ferry, it's making it more attractive for people to take a look at Bremerton, because while the Seattle population is growing, so are its rents and housing costs," he explains. "We welcome this opportunity for more affordable on our side. Here, they can be on a passenger ferry and be back home in 28 minutes, hop on a mountain bike or a paddle board in Puget Sound and enjoy nature."
With all its many assets and advantages, the Bremerton renaissance is in full swing.
AT A GLANCE
WHO: Bremerton, Washington
WHAT: A city of approximately 40,500
WHERE: On the Kitsap Peninsula, directly west of Seattle
WEBSITE: www.ci.bremerton.wa.us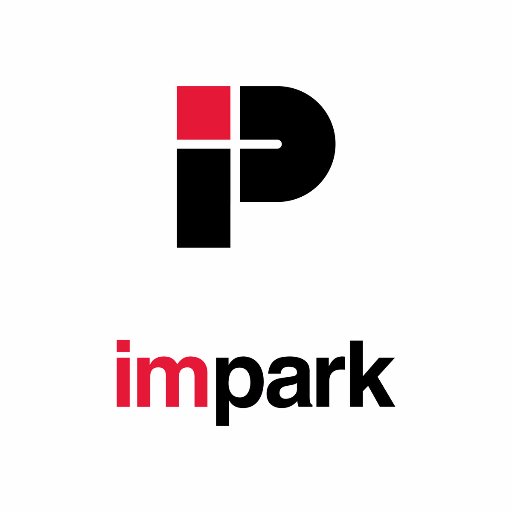 Imperial Parking (U.S.) LLC – Imperial Parking (U.S.) LLC operates under the Impark brand. It was incorporated in 1989 and is based in Philadelphia, Pennsylvania. The company offers parking services for the following clients: Commercial, Health, Airports, Municipal, Schools, Stadiums, Hotels, Residential, and Retail. – www.impark.com