Alpha Construction
Balancing ambition with best quality builds
Business View Magazine interviews Brad Grose, President of Alpha Construction, for our focus on Best Practices in U.S. General Contracting Firms
Alpha Construction is based in Winesburg, Ohio, a quaint town in northeastern Holmes County through which U.S. Route 62 runs. As a general contractor, the company has had a hand in constructing multiple properties in the state, especially hotels and senior housing.
While the COVID-19 pandemic dampened growth in the construction industry for the better part of 2020, Alpha Construction beat the odds by continuing to run steadily throughout the pandemic and into post-pandemic 2021. Leveraging the strength of its relationships with customers and partners and an unwavering focus on delivering exceptional results, it has emerged on the other side of the pandemic stronger than ever.
But such a feat is no magical trick, declares Brad Grose, President and CEO of Alpha Construction. Instead, it is because of its focus on intentional and measured growth that balances ambition with quality of work. He explains that the company has built its reputation over many years, so it will not rush into taking projects that it cannot guarantee the same high level of service and results that it has become known for.
Alpha Construction was founded in 2002 as a small framing crew that by 2010 had grown organically into a general contracting company. As Grose recounts, after the company took on its first general contracting job, a hotel, there was no turning back. They decided to focus entirely on general contracting – subcontracting project work to a roster of trusted partners.
Today, Alpha Construction is a premier hotel, apartment, and senior housing general contractor with extensive experience in these industries, providing unique design, construction, operation, and ownership expertise. "Our services cover project feasibility studies, land selection and acquisition, project design and construction, and operation and management," says Grose.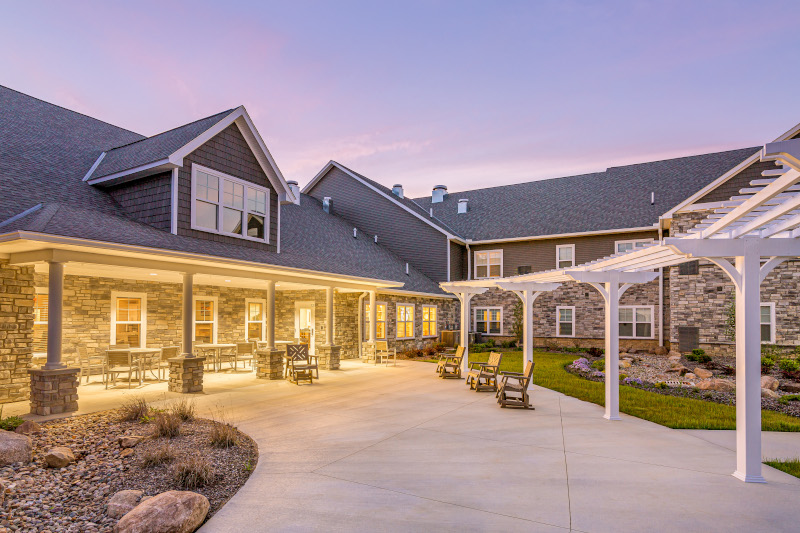 Encompassing the company's ideals, vision and mission is its mantra, 'Building Great Things, With Great People, In Great Communities', which Grose believes has been a guiding light for the company. He emphasizes, "We are happy to live up to these ideals and use them as a philosophical blueprint that we apply to each project we undertake, including our project focus, internal team, partners, and list of repeat customers."
Alpha Construction currently has close to 30 employees, including project managers, pre-construction managers, project superintendents, and office staff. "We have a rock-solid and highly experienced team comprising of senior housing, hospitality, and apartment experts." shares Grose. "No matter the project, I have absolute confidence in the team we have when it comes to delivering the most cost-effective and highest quality construction results in the industry."
Besides the internal team, the company collaborates with other professionals when undertaking design/build and design/assist projects. "In such cases, we have specific architects that we team up with for specialized project styles, depending on what they are," says Grose. "So, if we are asked to do a design/build on a hotel, we will get hotel-specific architects that we're comfortable with to be a part of the project."
This high level of competence at multiple service levels has paid off. Today, past clients, as well as major brands like Choice Hotels, Danbury Senior Living, and Hilton Hotels, are happy to recommend the services of Alpha Construction. "Our reputation has grown to the extent that major brands recommend franchisees to collaborate with us when constructing a new hotel," says Grose, "a resounding testament of our commitment to delivering exceptional work on each project we undertake."
Like every other company in the construction industry, the company had to adjust its operations as the COVID-19 pandemic unfolded. One key area was in how it conducted site visits. As Grose explains, "When building hotels and senior housing, brands require site walkthroughs at multiple stages of the project besides a final walk before the owner is allowed to open. With restrictions to meetings and travel, many of these walkthroughs were switched to virtual tours, which have benefits and challenges. A benefit of virtual tours is that it offered a safe and cost-effective way for the brands to continue their scheduled inspections while reducing the potential risks and costs of visiting the site. On the other hand, it's quite challenging to show details that require a more hands on approach during a virtual tour."
On whether he sees the industry entirely switching back to in-person meetings when restrictions are lifted, Grose sees more of a hybrid situation remaining. He notes, "Virtual meetings will remain for brief meetings that don't require a lot of show and tell, but in-person meetings will return, especially because of the unique needs in the construction industry that require a more hands on approach that requires experiencing a building in person."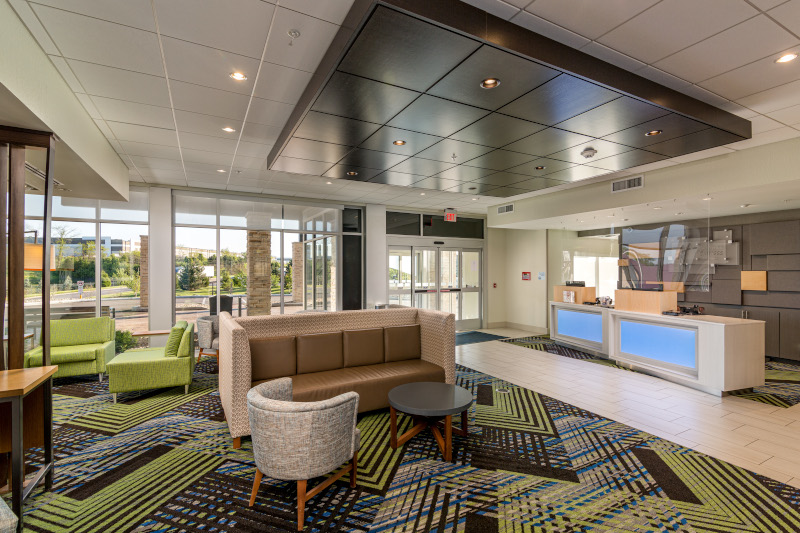 Alpha Construction has completed dozens of projects in the hospitality, senior housing, and apartment sectors. Current projects include a school addition in Westlake, apartments in Ashtabula, and a handful of hotels for brands like IHG, Marriott, Hilton, Choice, and senior housing brands like Danbury Senior Living. Further afield, it has completed projects in far-flung states like Tennessee, Kentucky, West Virgina, Pennsylvania, Michigan and are looking at projects in Wisconsin, Florida, Colorado, and North Carolina. Grose stresses, "We are willing to go anywhere if the project is the right opportunity. We typically do not just search for work in Colorado, but if a past client has a project in a new location or recommends us to a new potential client and the project makes sense, we'll travel to that destination."
As a green builder, Alpha Construction prioritizes the use of insulated concrete forms (ICF), a type of construction material that delivers significant energy savings over the project's lifetime. "Around 75 percent of our hotel projects use ICF, which from an energy standpoint is much more efficient than standard wood construction," says Grose. "We've been using it for well over a decade and we continue to pitch it to clients, especially long-term property holders, because of the substantial savings it can deliver on a project in the long-term."
Helping Alpha Construction deliver on its promises to clients is a network of subcontractors (subs) that Grose says are more like partners. "A sizable percentage of our subs are repeat subs who have worked with us on multiple projects and are willing to travel with us when the need arises. A great benefit of having such partners is they learn our work and become experts at building within our area of focus – apartments, senior housing, and hospitality."
Reflecting on the past 18 months, Grose has some positive highlights. "When the pandemic started, we thankfully had a substantial backlog. While some projects that had not broken ground were halted, in-progress ones continued, which provided us with continual work throughout the height of the pandemic." However, what has been a challenge is material issues like price hikes and shortages brought on by the global supply chain disruptions – affecting worldwide economies that have slowed down some construction projects.
Another challenge is a shortage of skilled tradespeople. According to Grose, "The quantity of skilled workers has certainly reduced, as fewer young people enter the trades, but we are starting to see more programs in high school and colleges targeting them. Hopefully, this will attract more people back to the trades when coupled with the substantial compensation tradespeople receive."
From an industry perspective, Grose sees a shift in construction design is coming in the wake of the pandemic to incorporate better air quality and more open spaces. Still, it is not going to be as easy as flipping a switch. He acknowledges, "Brands have design standards, but we are starting to see adjustments to reduce difficult-to-clean materials like carpets and other fabrics while incorporating more thorough cleaning processes. In other cases, the pandemic forced changes within the hotel, as well as customer expectations that brands might need to rethink going forward. Nevertheless, most hotels and senior housing have been incorporating more advanced amenities like air quality, sometimes well beyond stipulated building codes."
Alpha Construction's wish for the future is not just growth but controlled growth in its current niche and into other areas like medical offices and continuing to expand on its foothold in the apartment sector. As Grose emphasizes, "We are currently seeing substantial opportunities, especially in our negotiated work pipeline, but we want to continue our controlled growth pattern to ensure that we maintain the quality upon which we have staked our reputation."
AT A GLANCE
Alpha Construction
What: A full-service general contractor; premier builder of hotels, apartments, and senior housing
Where: Based in Winesburg, Ohio
Website: www.alphaconstruction.build