Flint Community Bank
Blessed to Serve
Business View Magazine interviews representatives of Flint Community Bank, for our focus on Growth in the Community Banking Industry
Flint Community Bank opened its doors on February 3, 2006, unknowingly on the brink of tumultuous financial times in the nation. When current CEO Scott Tomlinson and now-President Frank Griffin  started the bank back then, they didn't feel that Albany needed another bank but that it needed another good bank and one that set itself apart.
As Tomlinson, recounts, "We started out as a brand-new organization with 15 organizers, right on the precipice of a tough and challenging economy for the next three or four years. But we worked hard and prayed hard every day and were blessed to be able to recruit a good strong team, and that has continued today. Albany, Georgia is, for the most part, a slow-growth market, so we've had to work hard and try to outpace our competition to get any new business that comes to town."
Flint is a community bank in every sense of the word – locally owned and managed since inception. A small, dedicated community bank that does commercial business – meaning small businesses and professionals, not larger industry – and a healthy consumer business, as well, from their single location in Albany. Early on, the intention was to open a satellite branch within two or three years. "But," Tomlinson explains, "with our willingness to use technology and a hard-working team, we've been able to grow as fast as we are able to, financially, with just the one office. Before the pandemic, we were going out to our customer base a lot, meeting them at their place of business… and getting out there, getting involved with folks, is what's gotten us the business."
According to Griffin, "There's 15 years of difference between Scott and I in age and experience, but we've been close friends for a long time, and what we've built has been built on a foundation of faith. Every morning, our entire team comes together and prays and recites our mission statement. It was done virtually when COVID was at its height, and now in the lobby of our building. God has blessed that effort to where we are today – a very successful $300 million bank in a non-growth market. We've created a culture through the efforts of every team member, that is unlike any other type of culture that  we ever worked for."
Shanna Skipper, Universal Banker, started at Flint Community Bank in Jan. 2020 . Then, in March, everything shut down due to COVID-19. She recalls, "I wasn't from Albany and I knew no one but within a week or two I was already feeling that this place was really different. I had high expectations in the beginning and they've been exceeded. For the two and a half months we were closed, we all came into work and it gave us a time to bond. I personally learned a lot about what this organization stood for. It was a blessing to see that it really ran the way I was told it did."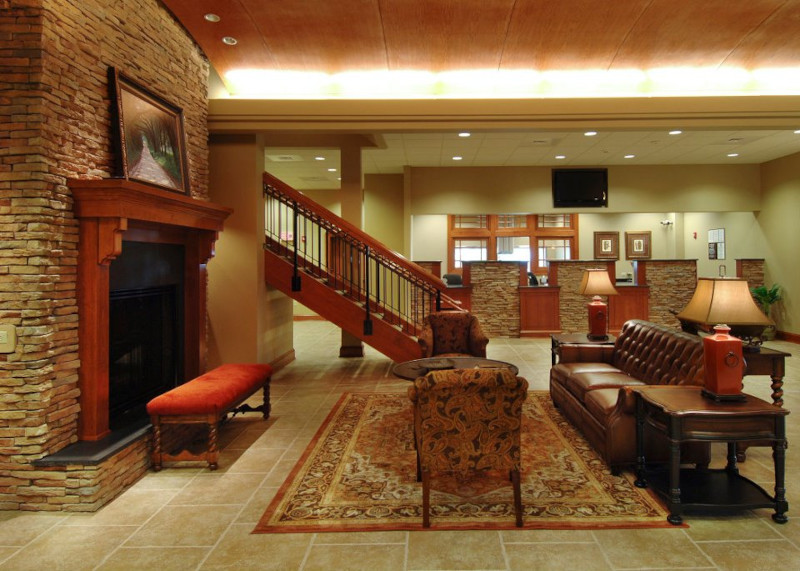 Griffin says that their dedicated group of folks was hired "to use their brain." To make decisions for the best of the organization based on their experience. And the bank's leaders encourage people to do just that. He states, "I would rather try to calm down a charismatic, than try to raise the dead. When people are empowered and have the experience to go along with it, you'd be amazed at what good decisions they make – oftentimes decisions that are different or better than Scott or I would have made."
Customers, right now, are looking for confidence and certainty. And Flint Community Bank can provide the service they want without them having to go through a myriad of different departments. Say they lose their debit card – they simply come into the bank and walk out with a new one. If they have an issue with online banking, it's resolved with a phone call or text to the bank and talking to a real person. Griffin adds, "And our team is the best I've ever seen at it."
The last two years have been challenging in every industry in the marketplace with COVID-related issues. As Jason Rooks, Senior Vice President & Commercial Lending Manager, attests, "During the pandemic, our role as a community bank and partner with our businesses was to provide a sense of stability and comfort to them that we will weather this together. I believe work in its pure form is an act of service to others and a way to honor the way God created us in our specific gifts and talents. Because of that, during COVID, I feel we were able to provide peace and order in the chaos.  With all the information coming out about PPP loans from the SBA, it was an overwhelming time but our team really rallied together to serve our customers and community in a way that I hope made a difference and lasting impression on them, as it did me."
Over the years, the bank has invested in enhancements to their online technology offering. In Jan. 2020, the IT department had been playing with a new VPN service and, when COVID hit, leadership made the decision to send over half of the bank's employees home to work, knowing they had the VPN infrastructure in place; all they had to do was find additional laptops. By the end of March 2020, they were fully staffed from home, and when the Paycheck Protection Program was rolled out, they did two and a half years' worth of loan production (237 loans) in 25 business days. Griffin reports, "Our team really stepped up, and our focus on technology over the years to take care of our customers certainly paid off in this pandemic time."
In other upgrades at the bank, the STS Group has just installed security systems and are beginning a renovation of the safe box area, as well as working on an offsite operations center. Griffin notes, "STS has been very responsive to the things we need – they are experts in their field and we look forward to a long relationship with them."
Company culture is an area of ultimate importance to everyone involved with Flint Community Bank. As Tomlinson shares, "Culture is really a layer above customer service. We've developed a culture as a community bank where we want to be the employer of choice, and the bank of choice, and we support causes in our community. Our team puts together large events every year that benefit this community in very meaningful ways and it's because they want to do it. It's not about making money, but folks see us as caring more, and as a result they want to come here to do business."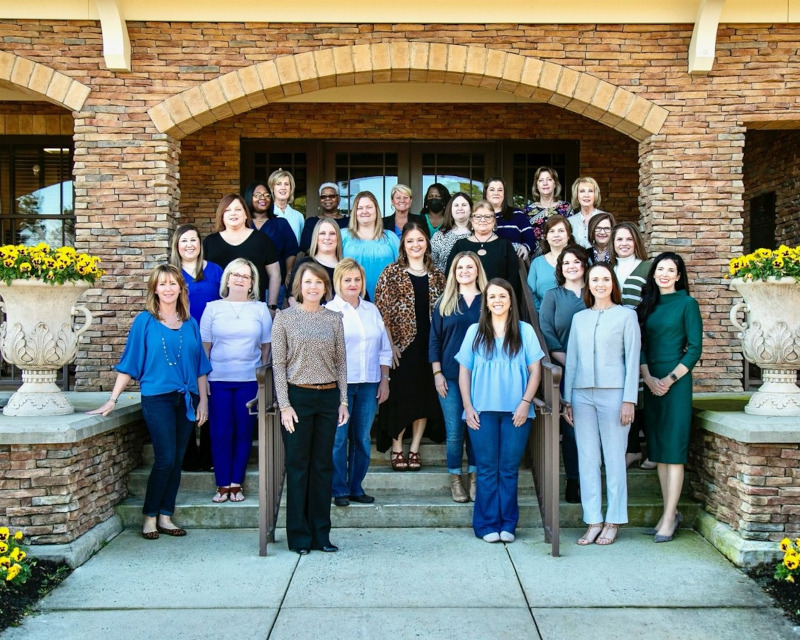 Looking ahead, Tomlinson adds, "We could be on the edge of a challenging three to five years, and we have to focus on a way to stay relevant in this industry in the face of fintech, cryptocurrency, etc. We need to continue to look for ways to keep customers having a great experience at Flint Community Bank."
Skipper agrees and notes, "Personally I think we need to stay true to our roots. This bank has a very strong foundation and we want to grow. People of my generation love anything electronic but the relationship portion of Flint Community Bank is the biggest part for me. Customers tell me that they love to come in and sit down and talk with someone, and that they don't get a recording when they phone in. We know them by name, we know their story, and we have to keep that relationship top of mind in everything we do, as we grow as a bank."
Rooks sums it up well, noting, "All banks in Georgia are facing some of the same issues that other industries are facing. We as community banks will need to remind people of our importance in the communities we serve and we need to strive to attract young talent for our future. I feel that Flint can lead this initiative because our purpose is not profit – it's people. Banking has changed a lot in the last 20 years but one thing remains; community banks play a vital role in the success of businesses and communities throughout our state.  We have to tell our story to the communities where we live and remind them that we are here for them."
AT A GLANCE
Flint Community Bank
What: A progressive young community bank
Where: Head office in Albany, Georgia
Website: www.flint.bank
STS Group – stsgrp.com
STS Group is leading provider of branch automation, physical / electronic security services in the South. The STS Difference: Yearly security assessments, time-saving Remote Diagnostics with security updates that get you up and running faster, a one-of-a-kind Research & Development Lab, enhanced customer portal, and real-time notifications regarding the status of your service.