Sheffield Metals International
A Mazzella company
Business View Magazine interviews Adam Mazzella, Sheffield Metal's VP for Sales, Marketing & New Business, as part of our focus on best business practices.
Sheffield Metals International is a leading manufacturer and distributor of coated steel and bare metal products for standing seam metal roof and wall systems. The company specializes in providing Galvalume, a zinc and aluminum alloy-coated steel, as well as aluminum coil for the architecturally driven metal panel industry, in addition to a full line of metal roof accessories, equipment, and components. Sheffield Metals has the ability to meet a wide array of needs with more than 50 colors, continuously stocked in both Galvalume and galvanized steel, as well as several popular colors in aluminum coil.
Sheffield Metals is part of the Mazzella Group, which has a dozen different companies in three main divisions. Its Crane Division includes: Progressive Crane, Mazzella Crane Services, KCI Crane Service, and FHS – Overhead Cranes, Hoists, Conveyor Systems & Storage Racks. The Rigging Division includes: Mazzella Lifting Technologies, J. Henry Holland, Tennessee Sling Center, Indusco Wire Rope & Supplies, Alabama Sling Center, and Rouster Lifting & Rigging. The Metals Division includes Sheffield Metals International, and New Tech Machinery.
"My grandfather, Antonio Mazzella, started our parent company in 1954," says Adam Mazzella, Sheffield Metal's Vice President for Sales, Marketing & New Business. "It was a lifting and rigging company that manufactured wire rope slings for industrial applications. My father, Tony, came into the business in 1977, and steadily grew it over time." According to Adam, Tony bought Sheffield Metals from its former owner in 2004, and hired Mike Blake, the company's current President, to run it for him. At that time, the company had two locations – Atlanta, Georgia and Sheffield Village, Ohio, a suburb west of Cleveland.
"I got into the business in 2008," Adam continues. "I was working on the lifting and rigging side of the business and did a little project for Sheffield Metals and struck up a relationship with Mike Blake. He said he was looking at opening up facilities in Dallas and Denver and I got the opportunity to start at the ground level in the Denver facility. Then, in 2011, we opened up a facility in San Jose, California. I run the sales aspect of Sheffield Metals; Mike focuses on operations. Mike is getting to the point where he's going to retire in a year or so. So, in the next 12 months or so, I'll have responsibility for all of it."
Today, Sheffield Metals has about 60 employees working out of its five locations. The company's geographic footprint covers the entire continental U.S., plus Alaska and Hawaii. It also does some business in Canada, Mexico, and the Caribbean. "Metal roofing is very popular in the Caribbean because it does very well in tropical storms and hurricanes," Adam notes.
"We sell to roofing contractors, we sell to roofing manufacturers for roofing contractors, or we sell to wholesale distributors who will, in turn, distribute our sheets and coil to their roofing contractors who possess the ability to make their own panels and trims," he explains. "Painted steel and painted aluminum are, far and away, the biggest revenue streams. We don't truly manufacture the panels, themselves. Our sister company is New Tech Machinery and they manufacture roll formers. These roll formers manufacture the metal roofing panels and they are very accessible to roofing contractors as well as manufacturers."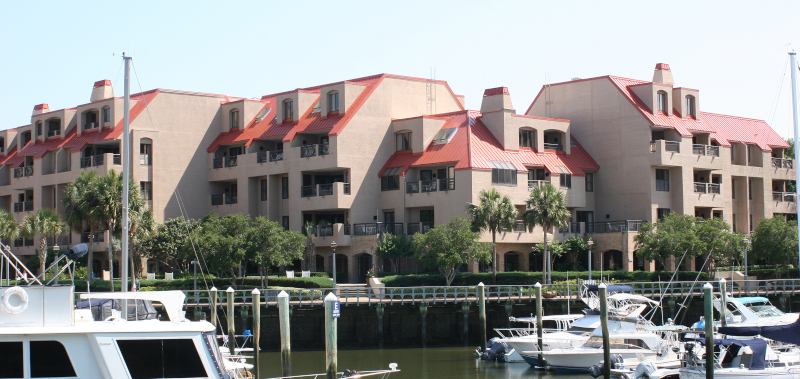 Adam believes that his company's business model gives Sheffield Metals an advantage over some of its larger competitors, because it allows each regional manufacturer to better control the manufacturing process. "Our typical competitors have huge manufacturing locations and they're shipping standing seam metal roof panels to a job site, where they have to be staged and stored. Our process for getting a finished panel to market is a lot more streamlined and efficient. We can give people access to controlling their own manufacturing versus being stuck with a pile of products. They can manufacture what they need, when they need it, based on specific project conditions or based on where they're at on a specific part of a project."
Adam also insists that, unlike some of his competitors who have switched from being sheet and coil companies into panel manufacturers, themselves, Sheffield Metals will never manufacture panels because it would then be competing with some of its own customers. "And we get it," he states. "There's more money in panel manufacturing than there is in sheet and coil sales. But we feel we can be very successful in sheet and coil and not compete against our customer base. We feel the thing that will drive loyalty is not competing against them, but educating them to be better on the installation and manufacturing side of our roofing systems."
One thing that has changed recently, though, has been the company's marketing efforts. "We've made a huge switch in our marketing in the last ten months to put an emphasis on content marketing both through our blog as well as through YouTube Video," Adam explains. "We've got a full-time writer on staff, a full-time videographer, and we're continuing to focus on that. We can track how our content is doing by the clicks and downloads from our website. People comment on certain things in our blog, or comment on our videos, or ask us questions, and you can see that working in real time. You can spend a lot of money in a print magazine, but you don't get a lot of feedback; you don't get a lot of leads. We haven't completely abandoned traditional marketing, it's still valid. But what we see on the website has been phenomenal for our business."
Check out this handpicked feature on Somat Engineering, Inc. – A fascination with infrastructure.
AT A GLANCE
WHO: Sheffield Metals International
WHAT: A manufacturer and distributor of coated steel and bare metal products
WHERE: Headquarters in Sheffield Village, Ohio
WEBSITE: Visit Site