Epcon Industrial Systems
Bring on the heat
Business View Magazine interviews Tasha Jamaluddin, Managing Director of Epcon Industrial Systems, for our focus on the U.S. Manufacturing Sector
"If you can't stand the heat, get out of the kitchen." While following the advice of this aphorism is one path, a growing number of top performing businesses in the world know that there is another option.
Based just north of Houston, Texas, Epcon Industrial Systems designs and builds heat recovery systems for companies to reuse the heat they generate in the manufacturing process to enhance performance, improve energy efficiency, and streamline costs. And they have been doing it for 45 years.
The story begins in 1977 with Aziz Jamaluddin, Epcon founder, CEO and Chief Engineer. After beginning an engineering and EPC contract for a 55-gallon steel drum manufacturing plant in Houston, the company he worked for at the time went out of business. As the lead project engineer, Jamaluddin was encouraged by the facility owner to create his own company to complete the project. Jamaluddin did and the rest is history.
Epcon Industrial Systems achieved immediate success. The Sharney Container job opened a number of doors for the company. Potential clients were able to tour their completed site and witness firsthand the success of the installation. This enabled Epcon to secure new orders for additional projects and established them as players in the industry. They built a reputation for successfully developing one-of-a-kind systems. Nearly all of those early projects resulted in patentable designs. Customers sought out Jamaluddin to develop "uncommon solutions for uncommon applications" and that continues… with Epcon now designing solutions to the problems of today.
Developing air pollution control systems, process heating equipment, and heat recovery systems requires a lot of creativity, hard-work, and ingenuity. Innovation is a vital component of all they do at Epcon. Each and every system is custom-designed and engineered for the specific tasks at hand. No two jobs are exactly the same. And, while the projects vary greatly, the quality of their workforce hasn't changed. Tasha Jamaluddin, Epcon's Managing Director and daughter of founder/CEO Aziz, shares, "We are a small business that is family run. We have just under 100 employees and we've had a lot of great employees that have been with us for 15 years plus. We have eight that have been here over 25 years."
Around 90% of Epcon's employees are locked in, while only 10% is impacted as companies compete with the oil and gas sectors for qualified welders in the greater Houston area. She notes, "The majority of our fabricating base has been with us a very long time. And so there's a small fraction of our team composed of young welders coming up that are more transitory. We've found some are here for less than a year. They'll chase a pay raise of a dollar or two but, by and large, it doesn't really disrupt our workforce. It's a small percentage because most of our employees, especially on the manufacturing side, have been with us quite a long time."
Jamaluddin adds, "We have a very flat organization. My father has always said that he wants to have an open door policy. That he doesn't want a lot of hierarchy. So, I think that really lends itself to the kind of family values that any employee knows they can walk into the CEO's office and talk about something that's bothering them. That is very different from the international oil and gas companies based in the Houston area. The majority of our employees understand that. Being a small business, they don't have to go through the layers of procedures and HR to talk to somebody. I think that really helps people feel like they are understood and heard and that they have an impact."
Education is vital to innovation at Epcon. In that regard, the company offers tuition assistance for their employees and they also have an internal training program for safety training, forklift training, and OSHA training. They pay for online and outside training, as well. If employees want to advance, Epcon wants to help equip them to do so. Jamaluddin admits, "The best way for us to promote is from the inside. We have one employee who started roughly 30 years ago sweeping our floors. He is now our lead foreman. If we have the right dedicated, hard-worker with the right personality, we will do whatever it takes to keep them, educate them, and train them for the skills they need to do the job that they want."
Having the right person in the right position is key to Epcon's success. They do a deep analysis of every application. Each project requires identifying the chemicals being heated and the process composition to get the equipment optimized for the customer. Almost every project they do is custom and a number of them are top secret and confidential. From being involved with the government on the decommissioning of old bombs to building systems to assist NASA in the aerospace sector, Epcon experiences specifications that are unique and interesting. Jamaluddin recounts, "Oftentimes we need to utilize advanced materials. Some of our client's trade secrets are really secret. We know the name of the company. We know their general industry. Yet sometimes we don't know what the equipment that we are manufacturing for them is actually producing, which is quite unique."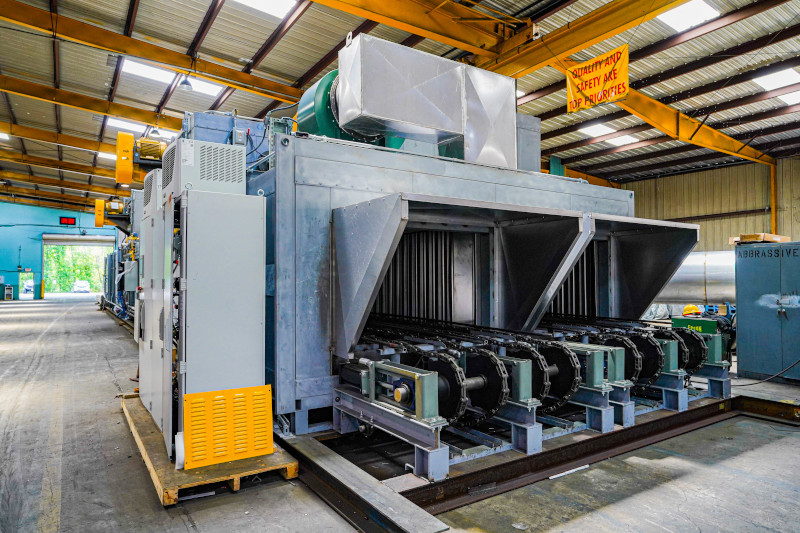 Another unknown for Epcon these past few years has been how to move forward during the COVID-19 pandemic. "One of our biggest challenges was that we never shut down because we were an essential business throughout COVID," says Jamaluddin. "In many ways, this was a blessing, but it also came with a lot of challenges. In the beginning, long before vaccines, people didn't really know what to do because the data on COVID-19 wasn't very clear." Balancing the needs of senior employees who were terrified to come to work and young fabricators who were completely unfazed by COVID, Epcon had a wide range of attitudes towards the pandemic to manage. It was important to make everybody feel safe and comfortable coming to work.
"Two years is a long time to force someone to do something – you need buy-in and understanding," Jamaluddin explains. "We needed to figure out how to get the young, healthy person that wasn't interested in wearing a mask to come to work and to follow the protocols for the sake of the person that is maybe 30 years plus their senior who is at risk or has a family member at risk. So it took a lot of communication to get everyone on the same page and respecting each other."
Sometimes the best way to move forward is through compromise and that is what helped Epcon navigate the challenges that COVID presented. As Jamaluddin attests, "The courage of the people that were scared to come to work and the patience of those doing the precautionary things just for those individuals… we saw a lot of flexibility and give and take on both sides. It was great to see, but it also took a lot of communication."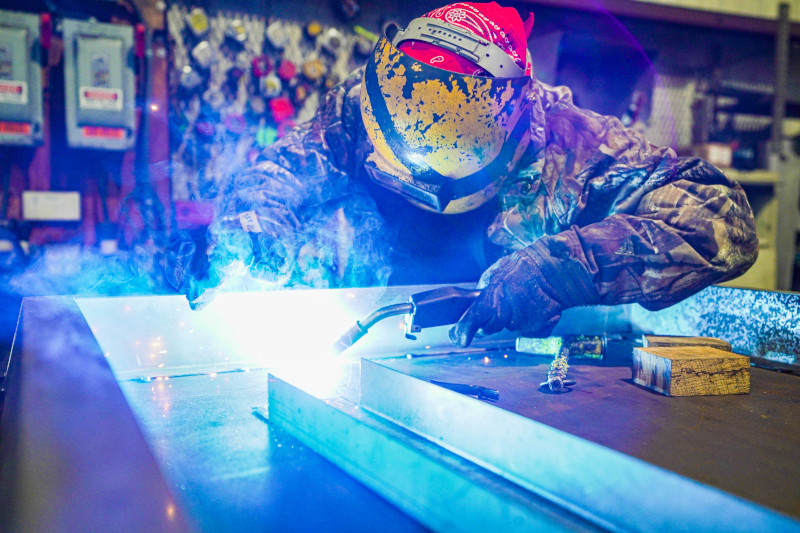 While Epcon has also endured supply chain issues, Jamaluddin is hopeful for the manufacturing sector in America. She notes, "Because of the supply chain challenges that we've been experiencing, I think people are really resonating with how important it is to have products 'Made in the USA'. So I think that we are going to see America get on board with the messaging of 'America First' as far as manufacturing." She predicts that as college numbers have gone down recently due to remote learning, you'll see more young people going into trades like welding and machinery that were less attractive pre-COVID. "I think this generation is seeing that they can complete a six-month program, get hands-on experience and start making a solid income right away. I believe the landscape for the future is potentially changing with more students coming up into the workforce and embracing manufacturing."
Instead of running from the heat 45 years ago, Epcon Industrial Systems embraced it and developed systems to utilize the heat to increase productivity and profits for its clients. They have developed a recipe for success and they aren't looking to leave 'the kitchen' anytime soon.
AT A GLANCE
Epcon Industrial Systems
What: Global leader in air pollution control systems and solutions
Where: The Woodlands, Texas
Website: www.epconlp.com