Town of Kentville, Nova Scotia
"A breath of fresh air"
Business View interviews Kentville Nova Scotia Mayor Sandra Snow and Economic Development Director Lindsay Young for our focus on Growth in Canadian Towns
The Town of Kentville, Nova Scotia, in Canada's beautiful Annapolis Valley, is a welcoming community mixing rural beauty with the convenience of urban amenities. Only an hour from the capital city of Halifax, Kentville is known by residents and visitors for its vibrant downtown, community spirit, and delightful small-town charm. Evidence of this is the annual Apple Blossom Festival, a week-long celebration in May. Founded in 1933, these festivities include a variety of community events and competitions, parades, and the crowning of the festival queen with the title of Queen Annapolisa. This popular celebration sees people returning to Kentville year after year, to join in the fun.
Mayor Sandra Snow shares, "It's one of those towns where you know you are home when you get here. Our downtown is this wonderful square of local businesses, you walk into a store and you know who you're talking to. Kentville is really the capital of Kings County, our seats of government are here, our courthouse is here, our white-collar and blue-collar businesses are all here in our downtown. So, from that perspective it's the perfect little town."
With a population of just over 6,600, Kentville has much to offer. "We have so many gems that we take for granted," adds Snow, "We have a Ducks Unlimited Marsh which is a five-minute walk from anywhere downtown. It's a 1.8-mile loop that is like leaving everything behind and entering this perfect place where you can regroup."
Economic Development Director Lindsay Young depicts the town as the type of place that is welcoming to newcomers, especially those with an entrepreneurial spirit. "There are myriads of programs set up to support start-ups in our community," she says "The thing that I love about Kentville is the feeling of being part of something. If you're in Kentville, you are finding your people, finding your tribe, finding your niche, and you are going to be supported in whatever that is."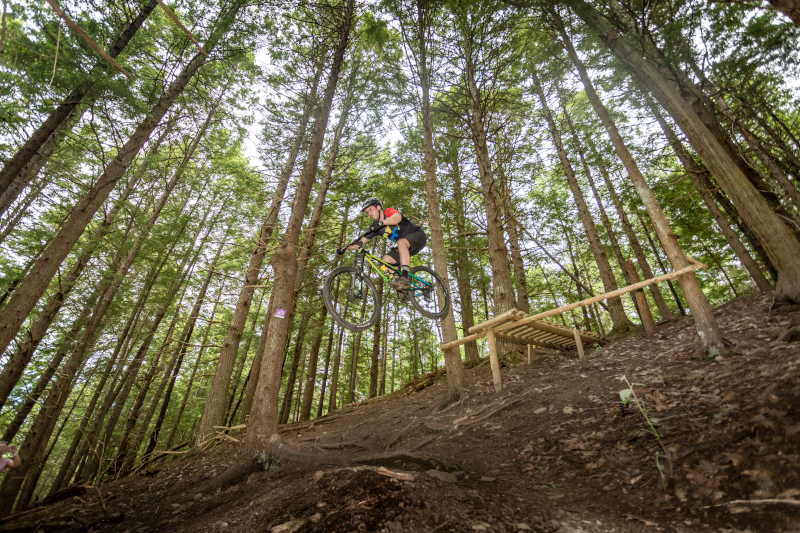 Downtown Kentville offers historic architecture mixed with newer development and a diverse collection of business and services. The wide streets and ample parking make it a perfect destination for an afternoon of shopping, and enjoying a meal. Young describes, "Our downtown is super walkable, with lots of room. We often have businesses spilling out onto the sidewalk and using up that space as additional selling or engagement space." Snow adds, "Our downtown is a perfect little square. We have been very conscious to maintain commercial on our ground level. We do have a smattering of residential in some of our older buildings, which is nice because people get to live where the restaurants and the pubs are."
Attracting small business is an ongoing effort, with many local businesses expanding and moving into other areas of the community. This leaves room in the downtown for start-ups that take on the space that has been vacated. As this trend continues, Young relays that the bigger focus is on attracting development. She reports, "The situation we have downtown right now is really good because people are all finding what they need. That will start to be stressed very soon, because we're starting to have people call and we're having more trouble fitting them into existing spaces. We really are trying to attract development, because we can fill it."
As a community poised for growth, Kentville is working to bring in new housing options. The demand definitely exists, as Noel Taiani with Parsons Green Development found out when he started a project to build four apartment buildings in the town's east end. Snow recounts, "He said he would probably only get two of them done in the first two years, because he didn't see much more need. Well, he's not at his two-year point, and he's already put up all four. The fourth one is currently under construction, and apparently it is 40% filled. It's absolutely incredible."
Bringing additional high-density options, Homeward Bound Development is planning a townhouse/condo community in the north end of the town on land which has been vacant for decades. Another unique project for Kentville, Enqore Developments is transforming a former school property, spanning seven acres, into what Young describes as "a community within a community." She shares, "They are trying to build an inclusive neighborhood. That's exciting because we don't have anything like that around here. It's going to be fully accessible, and I think that's going to go well as far as finding tenants once they get there." The community, known as Ryan's Park, was inspired by the mother of a child with autism, who envisioned this accessible, connected neighborhood. "It's going to be a tiny home community around a central community hub. It's not going to be a cooperative, but it will have that feel to it," explains Mayor Snow.
With professional services making up a large percentage of the workforce, Kentville is home to several larger employers, including the Kentville Research and Development Centre – an agricultural research facility that has been part of the community for several decades. Valley Regional Hospital is another significant employer, offering general healthcare and a wide range of specialized services. For anyone travelling through the area who might notice a delicious aroma in the air, Mayor Snow explains, "We can also boast that we have the largest pie manufacturer in North America. I truly mean North America because this pie plant here in Kentville, Nova Scotia actually sells pies to a major U.S. department store." The company, called Apple Valley Foods, produces 200,000 pies a day.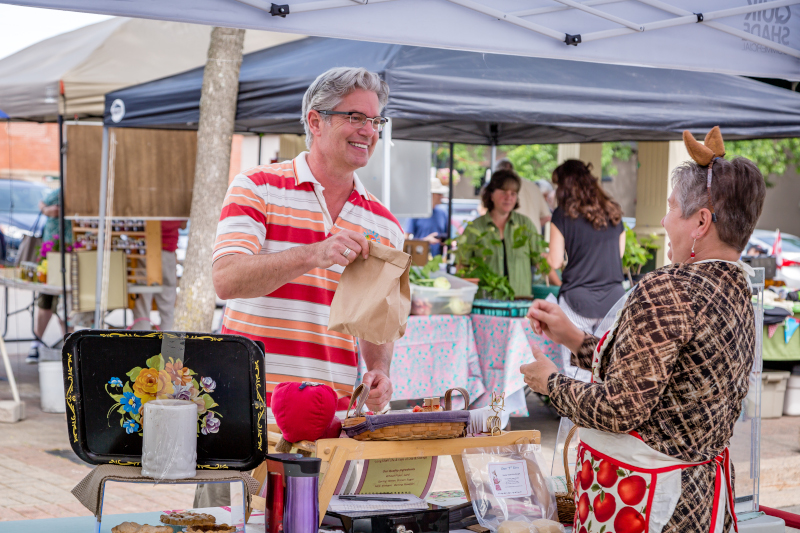 "It's not like Kentville is known for manufacturing, but we have a number of small to medium size operations in our business park that do act as major employers," asserts Young. This business park, located not far from downtown, has been a dynamic resource for the town. The town bought 40 acres of land in that business park in 2014, and they have sold every single lot.
Recreation is a priority in Kentville, where scenic walking and biking trails feature some of Eastern Canada's most beautiful views. With plenty of green space to enjoy, Kentville aims to be one of Canada's most playful communities, including play boxes filled with sports and recreation equipment in three local parks. Community input was part of the design of the recently completed Oakdene Park, where fourth grade students were given craft supplies and Lego, and asked to design their perfect playground. The results were sent to Cobequid Builders, who based their design around the students' ideas. "We had them create this park, and then we built it. We invited the grade four class who were now grade six students back to do the grand opening of the park. It's the most wonderful playful place that you could ever imagine," says Snow. With a zip line, tire swings, and a mud kitchen, the park was built to blend into the surroundings. "It just looks like it belongs there," offers Young, "like you've just discovered something that has existed since the beginning of time."
As for what comes next for the town of Kentville, there are plans to complete the Donald Hiltz connector, creating access to a large parcel of undeveloped land. According to Mayor Snow, "The opening of that land will give us an incredible amount of opportunity. By 2050, Kentville will be doubled in size. We will be supplying people to Halifax to work. Halifax is on a peninsula and there's only so much space, and we have that space."
Although this land will create significant development options, there will still be more than enough green space to maintain the character of the small town. As Snow suggests, "People are going to come here and they're still going to get that sense that they're living in a beautiful, small hometown that you only see in the movies. We will have something for everyone."
Adding that Kentville has been an excellent steward of not only the land, but the town finances, Young asserts, "It's really exciting to think about the fact that we are eventually going to be building exactly what we need, the exact way that we want it. Kentville is poised to explode right now. We really have everything lined up and in place to do that. It will be a breath of fresh air, right from how you do business at townhall, to how you are treated in the cafe, to how you feel when you walk down the street."
AT A GLANCE
Town of Kentville, Nova Scotia
What: A small but growing community, one hour from Halifax in Canada's Annapolis Valley
Where: Kings County, Nova Scotia,
Website: www.kentville.ca