Duplin County, North Carolina
A small community feel with impressive development on the horizon
Providing a relaxed lifestyle with all the amenities residents need to live well
Blessed with a beautiful country backdrop and a comforting small-town community feel, Duplin County remains a great place to raise a family and call home. With easy transportation links to large North Carolina metro areas and a slow pace of life that provides an easy way of life, the residents of Duplin County appreciated what they have.
As a county located in the Coastal Plain region of southeastern North Carolina, the leaders and residents of Duplin County understand who they are. As Board of County Commissioners.Chair Dexter Edwards puts it, "our main focus is to feed a hungry nation."
That emphasis is backed by the county's strong presence in agriculture. This emphasis was further cemented as manufacturers steadily left the county overseas in the last two decades. Yet, that in many ways has only made Duplin County stronger than ever.
"Our county is made up of wonderful people. We have a mentality that we are here to help feed others and just to help each other in general," says Edwards, who was recently re-elected to his third term on the county commission and has lived in the county his entire life. "We're best when as (a community) we are all working together for the cause of all."
Working together has helped the county accomplish significant achievements. On the economic development side, new employers have moved into the country with four notable projects resulting in $25.5 in new employer investments and nearly 300 jobs. The largest such employer is Design Mode Cabinetry, which received an $800,000 grant but invested $13.3 million of its own money. Design Mode Cabinetry upgraded a vacant 245,000-square-foot building into a contemporary, high-tech cabinet manufacturing and distribution center in the town of Warsaw.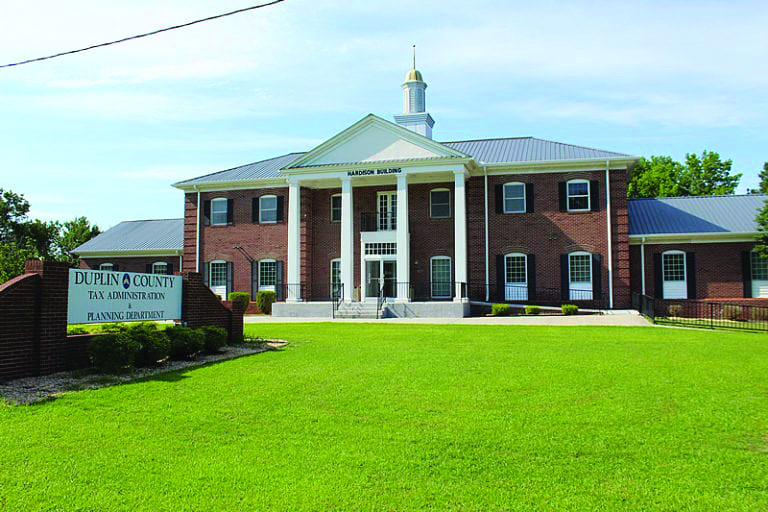 Other economic development efforts have led to new businesses moving into the county from Cottle Nursery and Cottle Farms known for its strawberry picking excellence, to Metal Specialist, a custom roofing fabricator and supplier. Temperature-controlled logistics and supply chain company eGourmet Solutions, further adds to the increasing diversity of employers in the county.
One of the biggest community investments is the Duplin Airpark Development which includes 119 acres adjacent to the Duplin County Airport. The county wisely made the forward-thinking decision to purchase that land many years ago to grow and develop the property. The airport itself is already a crown jewel of Duplin County, with a runway that measures more than 6,000 feet, allowing it to be a landing option for nearly every size of jet.
Grants secured to help fund the Duplin Airpark development total nearly $2.3 million, says Economic Development Director Carrie Shields. That includes $1.5 million from the North Carolina State Budget for road construction and development, infrastructure upgrades in and around the airport, and more. Other funding came from the Duplin County Economic Development Commission and the Golden LEAF Foundation, a non-profit established to help manage the funds coming to North Carolina from a settlement agreement with cigarette manufacturers. In all, Duplin County has contributed over $3.8 million to Duplin County Airport projects since 1972.
"We've had to secure funding to make this vision we have of the Airpark a reality," Shields says. "We are still awaiting what we hope is additional positive feedback on some grants we have applied for."
The airport is also the site of an aviation hub and a $7 million, brand-new aviation wing for the North Carolina Forest Service. This will help support more efficient firefighting efforts in eastern North Carolina when needed because it will be easier to send critical equipment to the region quickly by plane, Shields says.
Duplin County is uniquely positioned a short drive from several larger cities in the Carolinas region, giving it a competitive advantage over other counties. For example, it is 75 minutes from Raleigh and one hour from Wilmington. It is adjacent to an intricate network of highways such as Interstate 40 and North Carolina Highway 24, the latter of which links to U.S. Marine Corps Base Camp Lejeune and the U.S. Army installations at Ft. Bragg. Combined with the fact that the county's northern borders are about 25 minutes from Seymour Johnson Air Force Base in Goldsboro N.C., Duplin County is within a short drive from some of the country's most notable and well-respected military installations.
"The hope is that this can help us be successful with actively recruiting more defense contractors to relocate here in the county," says Duplin County Manager Davis Brinson. "We already facilitate training and provide facilities for the United States Marines here. Whatever we can do to support our military is a good thing for our county and our residents."
Grants also are helping to fund the development of the new Duplin Public Transportation Center, a 5,311-square-foot facility that will be located at the Duplin Commons County Government complex. It will have a paved and covered parking lot to accommodate 20 public transit vehicles and feature a secure space to store and protect the fleet. The transportation center has a scheduled completion date of June 2023.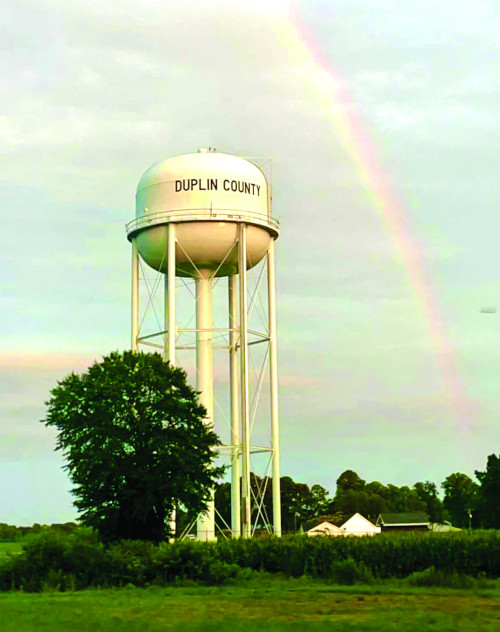 Duplin Commons is also the home to the $3.9 million Duplin County Animal Care, Control, and Adoption Facility, which is expected to open by the fourth quarter of 2023. This facility will expand upon the animal care and animal control services available to residents.
Numerous partners help Duplin County accomplish many of its goals, including the various development projects mentioned above. The county's Economic Development Board is composed of business and educational leaders from the community. It serves in an advisory capacity.
North Carolina's Southeast is a regional public-private partnership that markets the state's Southeast Region – nationally and globally – to encourage new economic growth. It has supported the county's efforts to recruit new employers, helping to identify options from different industries all around the U.S. The county works hand-in-hand with its municipalities' leadership teams to support events, funding, infrastructure needs, and more. Some of those municipalities also have chambers of commerce to help promote county businesses as a whole. Business owners are also invaluable partners and often suggest creative ways for the county to market itself more effectively to other employers and prospective job candidates.
Finally, the North Carolina Department of Transportation has aided Duplin County officials in supporting road and infrastructure funding projects "We work with our partners to showcase ways to bring the community together," Brinson says.
Duplin County is home to James Sprunt Community College, an institution in Kenansville, N.C. that responds to the individualized educational and workforce development needs of the community by increasing accessibility, providing innovative teaching, and expanding community partnerships. It is also an important partner for the community because it offers co-ops and apprenticeships to students. James Sprunt is known for its customized training programs and for training future employees in key industries and operates an "open door" admissions policy that does not impose restrictive standards for admissions and is open to all those 18 or older or whose high school class has graduated. As such it has received state funding for such initiatives.
Another way to keep recent graduates of James Sprunt in the county is to constantly improve the infrastructure it offers residents and business owners. Duplin County's water system serves nearly 8,000 customers over 700 miles of water lines. Brinson says it is applying for grants to help fund water line infrastructure upgrades to support future population growth. "This is necessary because we have seen our water use double in the last decade or so," he says. Any grants would help pay for more wells, water lines, and elevated storage tanks.
Duke Energy provides much of the electrical service in Duplin County although there are three electric co-ops that provide additional options.
If there's one consistent theme to Duplin County's recent success it is the financial support it has garnered for all these developments and other efforts aimed to grow the county's resources and support its residents and businesses.
Shields says the county has received more than $51 million in total through lobbying efforts and partnerships. Much of this funding has been secured in the last three years, during which time the pandemic started, the county battled a fierce ransomware attack and dealt with the unexpected passing of a beloved county commissioner.
"Helping one another helps all. And that's what I love best about this county," Chairman Edwards concludes.
AT A GLANCE
AT A GLANCE
Duplin County
What: A largely rural county close to large urban with development projects coming in
Where: North Carolina
Website: https://www.duplincountync.com/
Duplin County Schools – www.duplinschools.net
Duplin County is located in Eastern North Carolina. It is a county rich in agriculture, where we have the privilege of feeding the world. Our school system is built on strong community partnerships. Teachers are empowered to become teacher leaders and are allowed to be creative and make decisions that affect the classroom. Duplin County Schools is a STEAMA-driven district providing personalized career pathways for all students by connecting curriculum and communities.