Los Lunas, New Mexico
Cultivating culture & community
Business View Magazine interviews Kristen Gamboa, Economic Development Director of Los Lunas, New Mexico, for our focus on Growth of U.S. Communities
For Kristen Gamboa, Senior Economic Development Director for the Village of Los Lunas, New Mexico, pulling out all the stops to take advantage of what Los Lunas has to offer is all in a day's work. Work that is made easier by promoting a community that remains a great place to live, work and play for its approximately 17,700 residents.
Stemming from a long history of agricultural roots, Los Lunas is part of the Albuquerque metro area which represents the largest metro in the state of New Mexico, separated only by the Pueblo of Isleta. "We have been able to cultivate our own little culture, our little community down here in the Village of Los Lunas," Gamboa says. "However, the exciting thing is that even though we can do all these small-town and homey cultural-type things, we are the third-fastest growing community in the entire state of New Mexico. We can not only provide a place that has affordable homes, but also great brand-new housing."
With the growing popularity of the area, a housing boom is currently underway in the small, vibrant village of Los Lunas. Demand for affordable housing, as well as the desirability of easy commuting distances to surrounding larger urban centers, including Albuquerque, has served to drive the construction engine despite the challenges of navigating the effects of an ongoing pandemic. "I have housing construction going up in 15 different subdivisions right now," Gamboa explains. "You don't have to drive into Albuquerque, especially now with rising gas prices. You can afford to live here and you can afford to work here. It's a win-win in my opinion."
While residential construction remains a big focus for the Village of Los Lunas, equal attention is being paid to the impressive number and types of commercial developments already in place and slated for further construction. "I also have three awesome industrial parts that are right off the interstate that provide economic base, high quality, great paying, offering great benefits, types of jobs," Gamboa highlights.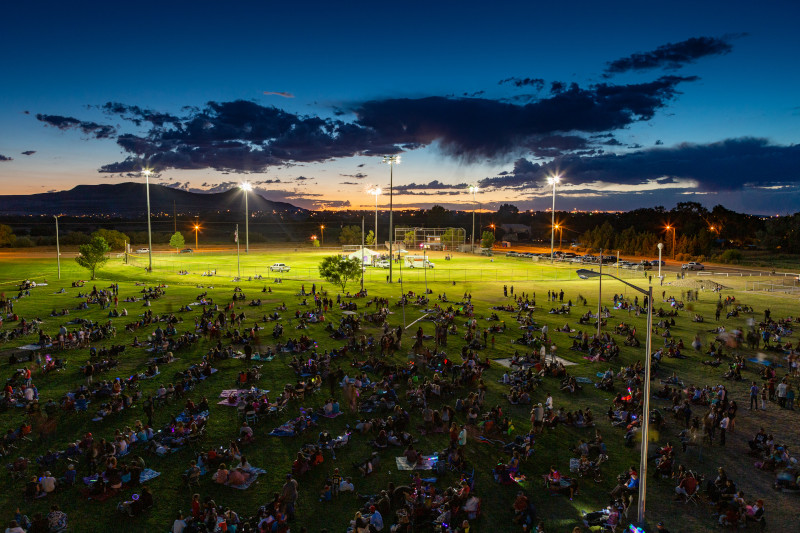 One particular investment that has added immense value to the town is the Meta (Facebook) Datacenter Campus which represents $2.2 billion worth of investment. "They [Meta Facebook Campus Datacenter] just announced in October of last year that they were adding two additional buildings for a total of 3.8 million square feet," Gamboa reports.
Having the Meta Datacenter Campus on Los Lunas's doorstep has only benefited the tight-knit community and created growth opportunities moving forward. "Meta has honestly been the most amazing community partner and they try to invest and come up with great ideas to bring the community closer together," Gamboa reflects.
Not to stop there, Gamboa is also excited about the addition of the Amazon distribution center to the ranks of Los Luna's burgeoning commercial infrastructure initiatives. "The Amazon distribution center was my first big project," Gamboa illustrates. "It's a 1.3 million square foot distribution center that will be operational at the beginning of next year. Construction started September of last year, and it's an investment of $235 million."
On the production side, Los Lunas will also be gaining a strong industrial presence with the recent announcement of Manna  Capital Partners which will see the rollout of an aluminum rolling mill that will bring with it an estimated 950 jobs added to the local economy. "We are extremely excited about their [Manna Capital Partners] claim to be renewable. About 85% of their product will come from recycled aluminum," Gamboa says.
When asked about workforce development programs in the works, Gamboa answers without hesitation.
"If you stick a pin in Los Lunas, and you calculate a 30-minute radius of drive time, the labor force that we can pull from is close to 375,882 people because we are part of the larger Albuquerque metro," Gamboa explains. "There are smaller communities dotted all around and people do drive for that high quality and high paying jobs." Adding to the potential workforce for the local area, the nearby, well-respected New Mexico Tech campus specializes in engineering, math, and sciences – producing highly trained young workers to increase the local labor pool.
With a sizable portion of Los Lunas and Valencia County still very rural, the question begs as to whether connectivity may be an issue with the ever-increasing reliance of residents to be able to have internet access for both personal and work purposes. "Meta being such an amazing community partner is partnering with Valencia County, which is the county we reside in, to offer free internet home service to residents," Gamboa points out. "There are some areas, however, that can get a little spotty, but for the most part, wherever the municipalities are that are within the county have good internet infrastructure."
Like most communities, regardless of size, having easy and reliable transportation links remain top of the list for many residents. Fortunately for the residents of Los Lunas, Interstate 25 is easily accessible for connecting residents to the surrounding area. Recently, those already reliable transportation links have received a boost with an incoming new interchange for Los Lunas residents. This new exit will include a river bridge crossing and, the way it is currently being designed, it will be the longest bridge in New Mexico.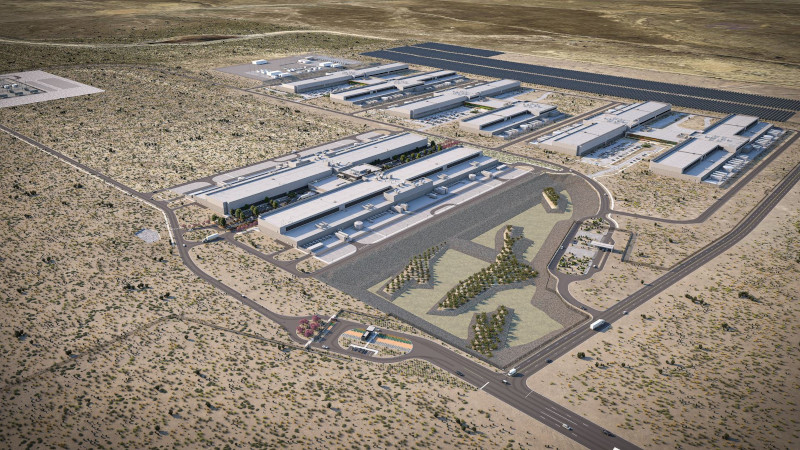 "It is a brand-new exit," Gamboa states. "Los Lunas currently has only one exit off of I-25. Being able to have two exits will allow the southern boundary of the village and the eastern side of the county to have direct access to the I-25." This will alleviate about 40% of the traffic currently on the village's main road.
"It is going to be an expressway to allow traffic to flow in and out on the eastern side of the village as well as the eastern side of the county," Gamboa adds.
So, what do residents do for fun in the beautiful village? According to Gamboa, it all boils down to Los Lunas's highly regarded Parks and Recreation Department. "I had no idea about all the amazing activities they do throughout the year until I started working here," she reflects. "Even throughout the pandemic, we are always trying to come up with ideas and events to get people outdoors because we have 350 plus days of sunshine."
Events take center stage for the residents of Los Lunas with a host of planned activities organized through the local Parks and Recreation department. One such loved activity includes the 'night hikes' – walks lit up along the trail leading one mile up the Los Lunas Hill overlooking the village below. Adding to the mix the opportunity for local fishing derbies, ATV paths, beekeeping, and facilities in place to accommodate soccer and baseball for its residents, Los Lunas does not disappoint.
Los Lunas's star is clearly on the rise, expanding in so many ways from ongoing commercial investments, infrastructure upgrades including water and sewage expansion to all areas of the village, retail expansion, and transportation upgrading.
When asked what the next few years would ideally look like for the town of Los Lunas, Gamboa shares,
"I think that a healthcare facility, whether that is a micro-hospital or urgent care, is something that is desperately needed. Also, adding more retail to the western side of Los Lunas with help foster that high quality of life our residents are accustom too. A natural foods grocery store, a steakhouse, local restaurants alongside a Chick-fil-A, Costco, or Sam's would check multiple boxes off our residents' lists."
Top of the list remains the need to hold on to and embrace the local heartbeat of Los Lunas, while looking outward to larger urban centers on its doorstep. Gamboa emphasizes, "We are able to grow and yet still feel like we are part of the metro while still keeping our roots."
AT A GLANCE
Los Lunas, New Mexico
What: A charming village of 17,700 residents
Where: 22 miles south of the Albuquerque metro area
Website: www.loslunasnm.gov