Flossmoor, Illinois
Fostering a Sense of Community, While Welcoming Growth and Opportunity
Putting its residents first, Flossmoor, Illinois retains its small-town charm while providing modern, first-class amenities
Celebrating almost a century since its establishment in 1924, the Village of Flossmoor is a perfect mix of idyllic small-town ambiance, blended with the amenities afforded to its position as a suburb of Chicago. The community of 9,700 is proud of its diversity and intentional in its approach to making everyone feel welcome, celebrating arts and culture at every opportunity. With an award-winning school district, over 365 acres of beautiful parkland, and world-class healthcare options, Flossmoor is an ideal place to call home.
Highlighting some of the village's best attributes, Mayor Michelle Nelson boasts, "It's a beautiful historic town, filled with tree-lined streets, diverse housing stock, and inclusive neighbors. We have wonderful small business owners that offer a variety of goods and services, easy access to the train that can get you anywhere in the city, and excellent schools."
As Flossmoor's first female mayor, Nelson has been serving the village since May 2021. About this role, she says, "It's an incredible honor, and it's something that I take very seriously. I want to make everybody proud of this village and that my leadership was the right decision for the future of our village."
Bridget Watchtel, Village Manager, notes that Flossmoor is also a safe community, with a full service of Police, Fire, and EMS. There is also a strong healthcare presence, with many medical practitioners located in the area. She relays, "Our Metra electric line goes right into the city of Chicago and through Hyde Park and past the University of Chicago. We have, for years, been known as a community where either professors or physicians associated with the university have resided and opened satellite offices." In 2004 Ingalls Hospital, which is also affiliated with the university, built a three-story Care Center in Flossmoor, bringing urgent care and diagnostic facilities to the village, along with two floors for private medical offices, and becoming a point of pride for Flossmoor.
The introduction of a Meijer supercenter store has also been advantageous for the community from both an amenity and revenue point of view. Reporting that Meijer has more than doubled sales tax income for Flossmoor, Mayor Nelson recounts, "The success of the Meijer development wasn't overnight, it occurred over several years, but they were able to build it without any incentives from the village. It has been a profitable venture for Meijer, and it's also really helped the village." An additional 30 acres of village-owned land in the area of the Meijer development is now available, and Nelson says, "We are beating the streets to find a developer. We're interested in a mix of retail,dining, and also entertainment." A one-acre parcel in Flossmoor's vibrant downtown is also awaiting development, with incentives for mixed-use, transit-oriented development.
Walkability is another feature of the community, where the majority of streets have sidewalks, and active transportation is encouraged. A Judith Shea sculpture called 'The Child' sits in the village core, and is a starting point for a walking tour of the community sculpture garden. Nelson recounts, "Our Art Commission has tours of our sculpture garden several times a year. Starting in our downtown area, they walk a couple of blocks east towards one of our major intersections, where there's another sculpture, and then back west into Leavitt Park, which features five different sculptures, including a piece by Richard Hunt, plus a playground, and all sorts of other amenities. So, not only is the walkability and the interest in our downtown pretty special, but also it reaches out into the neighborhoods through our beautiful sculpture garden program."
Home to four elementary schools, a junior high, and a high school, Flossmoor's schools are highly ranked, with the high school offering relevant programs to help students prepare for their future. "The school rivals some small colleges in what it has to offer, from both facilities to classes," Watchtel remarks. "Everything from going into a STEAM career to the trades and the auto industry, their variety of course selections, as well as their facilities are just phenomenal."
Additionally, the high school acts as a partner to the village, with students volunteering at village events, such as tree planting or packing lunches for those in need. "We have a great partnership with them,"
Mayor Nelson adds. "The depth and quality of the teachers are what makes it paramount. Most folks have advanced degrees in the teaching staff. The facilities are top-notch. We have a practically new field house that supports athletic activities all year round. We have a brand new Fine Arts Department, giving the kids great experiences in theater and visual arts. The school is getting ready for an expansion of the science wing also. We have a community that is extremely supportive of education and our local high school, which allows them to continue to take on all of these major improvements."
Other community partnerships are also important for the success of the community, and collaboration and support between the local tax districts are valued. "We have a relationship that is fairly unique in that we communicate on a monthly basis. We share information, we tackle community problems together, and we build relationships. We're very cooperative, and I think a lot of that happens behind the scenes. Residents and the business community may not see that work directly, but they see it indirectly, and it translates into the quality of service that we provide as a community," Watchtel acknowledges.
The Flossmoor Business Association is another crucial relationship, with a village staff member attending meetings and keeping the lines of communication open between the municipality and the local businesses. Regionally, Flossmoor is part of the Southland Chamber of Commerce, which acts as a voice for 85 communities in the Chicago Southland area and is another significant partnership for the community.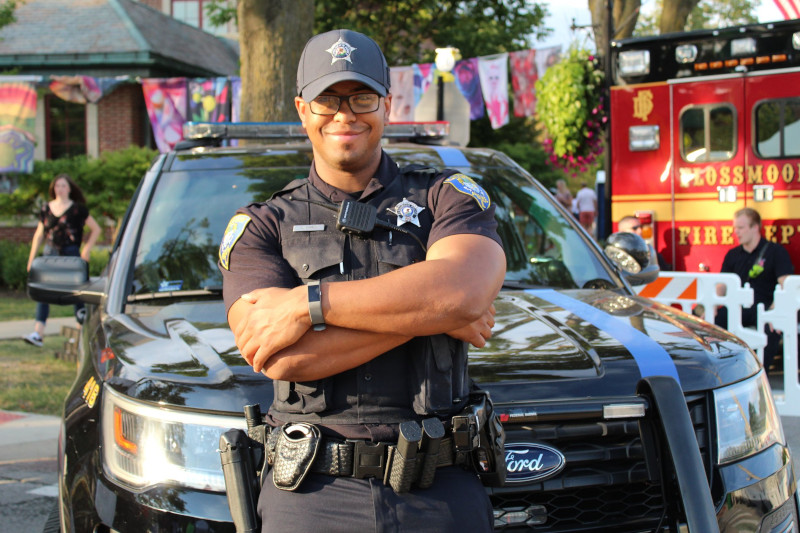 At the local level, Wachtel says that Flossmoor relies on strong partnerships with the larger, and more established businesses in the community, mentioning Flossmoor Station Restaurant and Brewery as an example. "They have been with us since 1996. They took our original train station, which was built in the early 1900s and renovated it into a world-renowned microbrewery that receives attention, both regionally and nationally, with their microbrew awards. They've been an important partner and important anchor in our downtown."
Flossmoor Commons, a shopping plaza built in the 1970s and has recently seen a reinvestment by new owners, is another notable relationship, along with Meijer and its contributions to the community. Non-profit organizations are also valued in the community, where volunteerism is a focus for many. As an example of the volunteer efforts,Watchtel mentions the recent MLK Day of Service, explaining, "It's a day on, not a day off. We set a record with 23 service projects that happened in our community. We had hundreds of volunteers doing all sorts of community service from building beds for children, to collecting hygiene products and socks for a shelter program, to supplying food for those who are undergoing cancer treatment. The community is very civic-minded and we're really proud of that."
In partnership with the Army Corp of Engineers and the Metropolitan Water Reclamation District, Flossmoor has been able to undertake a major project known as the Berry Lane Drainage Improvements Project. This award-winning road reconstruction was designed to accommodate flooding in an area that has been dealing with issues for years. Repairs to a viaduct in the downtown to solve another long-term flooding issue are also underway, using a mix of national and state grant funding, and bond funds. Improvements to sewer lining and extra road resurfacing projects are also on the agenda. "Flossmoor has a history of valuing its role in infrastructure improvement, especially recognizing that we're a well-established community," conveys Wachtel.
"The village had the foresight, when we established a TIF district in Southwestern Flossmoor that we were putting the investment in ahead of the development to bring what was originally unincorporated farm land up to commercial capacity standards. We invested ahead of the development so that when the businesses came, they would have that infrastructure already put in and available to them. That's just one example of how we value our role in supporting the business community with infrastructure."
As far as future plans go, Nelson stresses that the top priorities are securing development on that 30 acres of vacant village-owned land, and perhaps attracting a cannabis dispensary somewhere in the community. Completing infrastructure projects and welcoming a new police chief is also top of mind, as well as a rekindling of events in the village.
Offering a final thought, she says, "Creating more frequent ways for folks to gather, while supporting interest and patronage of our local businesses, is really a priority for us. I think it's so important that we continue to bring folks together after this pandemic, to get to know each other and to continue building that sense of community."
AT A GLANCE
Flossmoor, Illinois
What: A village of 9,700 and a suburb of Chicago
Where: Cook County, Illinois
Web Site: www.flossmoor.org

Flossmoor Station Restaurant & Brewery – www.flossmoorstation.com
Welcome to Flossmoor Station Restaurant & Brewery, an award-winning brewpub located in a meticulously restored 1906 train station in the heart of charming downtown Flossmoor, Illinois. In fact, we were selected as the Best Small Brewpub in America at the prestigious Great American Beer Festival held in Denver, Colorado in 2006, and have been brewing award-winning small-batch craft brewed beers ever since!
Flossmoor Station is a memorable stop not only for our craft beers brewed on premises, but also our hearty Americana cuisine, which features half-pound 100% Certified Angus Beef Burgers, Pot Roast Sandwiches, and the famous Burrito That Ate Flossmoor!
Come take a step back in time in our grand old train station, and relax in our Craft Beer Garden which features not only a Tap Room housed in our restored Caboose and a roaring Fire Pit, but also a Doggie Park so you can enjoy a brew or two with your furry four-legged friends.
So come, stay awhile, and keep in mind our motto since we opened the doors to this special place on July 6, 1996: Good Times; Good Food; Good Friends; Great Beer! Hope to see you soon!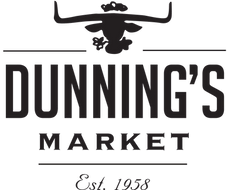 Dunnings Market – www.dunningsmarket.com
Maureen Mader has been a fixture Dunnings's Market for the past 26 years. Located in beautiful downtown Flossmoor we are a deli, a gourmet cheese and shop and much much more! We have a perfectly curated collection of vinegars, oils, and spices for the Epicurious! We make delicious sandwiches and salads, cater, we also have a weekly prepared meal program.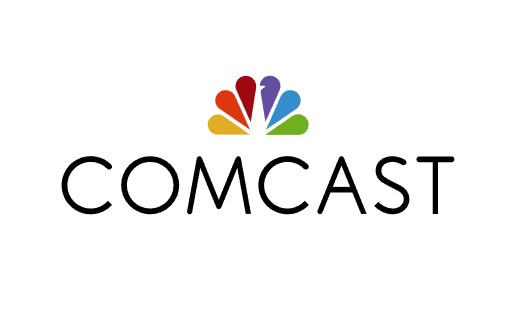 Comcast – www.comcastcorporation.com
Comcast is a media and technology company. We connect you to the moments that matter. We deliver high-speed Internet, wireless, and video through our Xfinity and Comcast Business brands; create, distribute and stream leading entertainment, sports and news through Universal Filmed Entertainment Group, Universal Studio Group, Sky Studios, the NBC and Telemundo broadcast networks and multiple cable networks, Peacock, NBCUniversal News Group, NBC Sports, Sky News and Sky Sports; and provide memorable experiences at Universal Parks and Resorts in the United States and Asia. Visit www.comcastcorporation.com for more information.