Westover Airport
Opportunity is in the air
Business View Magazine interviews representatives of Westover Airport, for our focus on U.S. Regional Airports
Located in Chicopee, Massachusetts, approximately five miles northwest of the City of Springfield in Hampden County, Westover Airport (CEF) has deep military roots. It was originally established by President Franklin D. Roosevelt as an Army Air Corps Base and went on to play a strategic role in the country's defence – from World War II to Iraq and into Afghanistan. In 1974, the base was realigned as a joint-use civilian/military airfield. Today, Westover operates as an FAA Certified Part 139 Class IV Air Carrier Airport serving large aircraft including public and private charters.
Describing the local area, Michael Bolton, President and CEO of Westover Airport, shares, "Springfield is the largest city in Hampden County and the fourth largest in all of New England, which is particularly noted for being the birthplace of basketball and of Theodor Geisel, better known as "Dr. Seuss". So Springfield has the Basketball Hall of Fame, as well as several higher educational institutions and prep schools. Some of these are prestigious enough to count former heads of state as their graduates. There is also a Six Flags amusement park across the river. So, a lot is happening here."
Springfield was also home to the Springfield Armory – the primary center for the manufacture of United States military firearms from 1777 until its closing in 1968. This left a legacy of gun manufacturers in the area, including Smith & Wesson.
"We also had this Strategic Air Command Facility," recounts Bolton, "which had 6,000 acres and 65,000 active military personnel. We housed high altitude bombers and fighters. When the base was downsized to a reserve facility, that left about 2500 acres of surplus property and the area was devastated economically. And so the state and local leaders got together and created what's called the Westover Metropolitan Development Corporation (WMDC), which went on to develop the surplus military property for jobs and tax dollars. We created three industrial parks: Air Park West, Air Park East, and Air Park North. These WMDC sites  with over 100 companies support $1.7B in spending and nearly 7,000 jobs (direct and indirect/induced) in Hampden County."
But it is so much more than that. The pre-COVID 2019 numbers showed the civilian side of Westover Airport to be responsible for 4571 employees, with $173 million in total payroll, and output into the local economy of $245 million. It's undeniable that CEF is an impressive revenue generator for the community.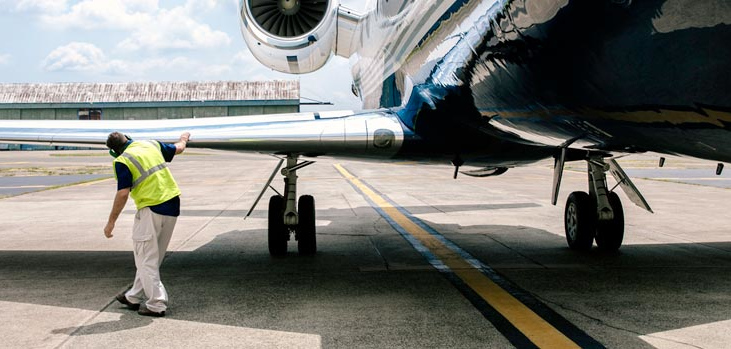 The earlier downsizing also meant that this large military facility could be revamped as a joint Air Reserve Base and civilian airport. The United States Air Force Reserve Command's 439th Airlift Wing is still based there, while the civilian side takes advantage of an airport built to an impressive scale. Westover Airport has two intersecting runways, the longest of which is 11,598 feet by 301 feet wide, the longest runway in New England, which means the airport can accommodate a full range of general aviation, commercial, and military aircraft. They handle recreational flying, military operations, and corporate business traffic. Regular charters fly out for sports teams and gambling charters to Atlantic City, and the Massachusetts State Police Wing operations are also based out of Westover. In addition, the airport houses three solar farms.
"A big part of our success has to do with location," explains Andy Widor, Airport Manager. "We are just two miles away from Interstate 90 which runs east to west, and only six miles away from Interstate 91 running north to south. You have direct highway access to any destination in the U.S. We are also only 90 miles from Boston, 85 miles from Albany, and about 150 miles to New York City. The region includes a lot of major metropolitan areas."
Westover airport, which is FAA Part 139 certified, features a full ILS approach on both runways, an air traffic control tower, and operates as an FBO. They currently have 11 hangars ranging from 25,000 square feet to about 32,000 square feet with a total of 310,000 square feet of hangar space.
"It has been interesting to take this military base that ran bombing and supply missions from World War II right through Vietnam and beyond, and repurpose it," says Bolton. "There was a facility called a Mole Hole, where we had eight fully armed nuclear bombers sitting in a Christmas Tree shaped parking apron  – they were fueled up and could be launched within 12 minutes. Well, we took that part of the base and renovated it, adding 14,000 square feet to create a passenger terminal. We have ticket counters, baggage handling areas, we provide passenger check-in for charter flights and we have a TSA checkpoint. From 2007 to 2008, we had a short-lived commercial service by Skybus, but when oil prices rose, they were forced out of business. We can even coordinate to have customs on-site and make international flights possible."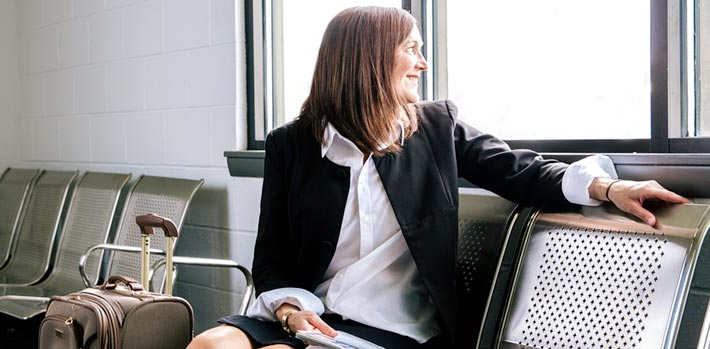 There are also attempts to reach out beyond the tarmac and into the community with events such as "Run the Runway", where one runway is closed to facilitate a 5K race. Another popular event is the "Wings and Wheels" show where they bring out a variety of airplanes – anything from a Cessna to a Military Antique, as well as vehicles and cars.
"We are involved in what's called the Galaxy Community Council which is a support group for the Air Force Reserve Facility," says Bolton, "it is an all volunteer group. Another interesting asset we can boast about is that the University of Massachusetts has an aviation research and training center here at the airport. They will be beginning a program in the winter semester and they have an air traffic control tower simulator and are looking to implement some sort of research, as well as air traffic control training."
Bolton acknowledges that a good part of Westover Airport's success has been because of their relationship with the community and with the Economic Development Council of Western Massachusetts, in particular. He reports, "It was founded in 1996 by my boss at the time, Allan Blair, and works with the state government and local community leaders. We came to realize that as individuals we were not able to have any influence. He organized the business leaders, whom were the movers and shakers in the area, created a regional EDC. And now so much more is possible."
The 2020-21 time frame has been hard for Westover. And this is not simply because of the global pandemic, but also because of a massive overhaul of their main runway. They have been rehabbing it since last summer, doing an 810,000-square-foot full depth replacement, as well as another 630,000 square feet of mill/overlay. This project is to be completed in October 2021 and that  should increase our traffic.
"A major addition to the airport during this time has been the pilot-controlled lighting," says Widor. "We used to only be able to operate when the air traffic control tower was open – from seven in the morning till 11 o'clock at night. Well, now that we have this new pilot-controlled lighting, we can now operate 24 hours a day, and that has allowed additional traffic to come through the airport and makes it more desirable for a variety of types of tenants. What we want to do is to start marketing the airport more aggressively and perhaps attract some air cargo facilities as well."
Bolton adds, "The next thing I would like to see is more maintenance facilities. We have the opportunity to grow this airport and if we can make it easier to maintain your aircraft it will be a big draw."
AT A GLANCE
Westover Airport
What: A joint use civilian and military airport
Where: Hampden County near Springfield, Massachusetts
Website: www.westoverairport.com

Western Mass Economic Development Council – www.westernmassedc.com
With a commitment to improve the Western Massachusetts economy, the Western Mass Economic Development Council collaborates with business leaders and key regional stakeholders to develop and execute the vision, strategies, and tactics that stimulate and facilitate a vigorous regional economy and improve the quality of life for surrounding communities.