Fonemed
A healthier tomorrow
Business View Magazine interviews Charlene Brophy, CEO of Fonemed, for our focus on Technology & Innovations in Health Care
Twenty-five years strong, Fonemed is a super-successful telehealth company offering 24/7 remote nursing advice and health assessment, chronic disease management, and biometric monitoring. Headquartered in St. John's, Newfoundland, Fonemed serves more than 25 million people in North America alone, through contracts with government health agencies, physician practices, benefits and EAP providers, hospitals, universities, and health clinics.
Business View spoke with Fonemed CEO, Charlene Brophy, one of the most passionate people you'll ever meet when it comes to advancing the concept of 'telecaring' and the wellbeing of others. Her insights into the landscape of telemedicine are both enlightening and inspiring.
BVM: Can you describe how Fonemed has evolved?
Brophy: "We were founded in 1996. The idea was brought together by a group of investors who really believed in the future of telemedicine and the benefits of providing remote healthcare to those in need.  I joined early on and, right from day one, I believed that this could be the future of healthcare and addressing the need we have in communities.
"One event that really brought some attention to the company and increased our presence was the 9-11 terrorist attacks because Beth Israel Hospital (now Mt. Sinai) was a client then. When the second plane hit the Twin Towers, they sent all the calls to us, while the situation was unfolding. Everyone was scared. People felt somewhat relieved to be able to speak with someone during such a horrific time. In many cases all we could do was offer suggestions such as close your windows, turn off your air conditioning units, and stay low. But people felt they weren't alone and they were grateful for a compassionate voice on the other end of the call.
"Word-of-mouth from our clients got out about what we can do, and what benefit it is to have 24/7 nurse services available. When you look at the cost of visiting an emergency department after hours – if it can be prevented, it only makes sense to have such a program available."
BVM: What kind of growth have you experienced?
Brophy: "Over the years we expanded from having that one physician practice to having about 2300 groups under our client umbrella right now. Initially, we only had 250 patients with our first contract, and now we provide services to more than 25 million people. It took 25 years to get to that 25 million, so my pitch when I'm talking to start-up groups and entrepreneurs is just keep your head down and keep at it, as long as you believe what you're doing and see a future for it.
"For Fonemed, in particular, I've talked about the benefits of remote virtual care for years. But never in my wildest dreams could I have imagined the adoption that's happened over the last year and a half since COVID hit. All of a sudden the demand for care has increased by almost 200% percent. It's been a whirlwind for us, to say the least."
BVM: Do you provide staff training?
Brophy: "We have close on 300 employees in total. The training is all done remotely and that wasn't a big learning curve because we've been virtual for about 17 years. All our nurses in the U.S. have been working virtually since we started offering remote working opportunities. We have nurses licensed in every state because we have clients in every state.
"Prior to the pandemic, the bulk of our Canadian staff worked in one of our four health contact centers, but everybody now works from home. Except our senior core leadership team who work in offices in Ventura, California and St. John's, Newfoundland and Labrador, Canada.
"The virtual training works well, even for the new nurse training that's coming on. All the classroom work, all the pre-reading, everything is done remotely and there's even mentorship with senior nurses for the first week or two once a new person comes on staff, until they are comfortable and competent with their decision making. We've invested heavily in the technology infrastructure, so we have the systems in place to provide co-monitoring of staff on calls and so on."
BVM: What innovative technology programs do you offer?
Brophy: "For the first 12 years or so, we used an off-the-shelf technology platform to run our services. As the demand for care changed and more opportunities were presenting themselves, we quickly realized the platform we were leasing simply wasn't capable of growing with us. For example, we were one of the first telemedicine providers to supply remote biometric monitoring services. We get those readings in from patients and respond to them. If there's an alert outside a pre-set limit, we proactively reach out to the individual. But the system couldn't handle that, so we hired a group of six software engineers and designed our own software platform in-house.
"It took several years to perfect, but now we use it to run our provincial, national, and international operations. Other Canadian provinces such as Saskatchewan are now using it to run their 811 program. We also have clients in the Caribbean and in the U.S. that use it to run their telemedicine programs, and we're finalizing another one in Singapore. That technology investment has allowed us to diversify our service offering. So it's not only nurse advice anymore, it's the biometric monitoring piece. We have about 800 algorithms built into our software platform to be able to manage pretty much any presenting situation or condition that you can imagine.
"It allows us to customize for client groups that need specialty services because of their population. Whether that's pediatric services, for example, or mental health services that needed special risk assessment tools built into the platform. We also have 100 plus universities in the U.S. that use our services to manage their student health population.
"I'm all about the digital front door, where there's one-point access for navigation into the health care system. No matter what country you are in, there should be a number you can call or a website you can go to and get access to care. Consumers now want to be involved in the direction of their own health care, so we must educate and enable and empower individuals to be accountable and responsible and able to access services when need be – that's what the youth of our society is going to demand going forward and that's where we can make the difference."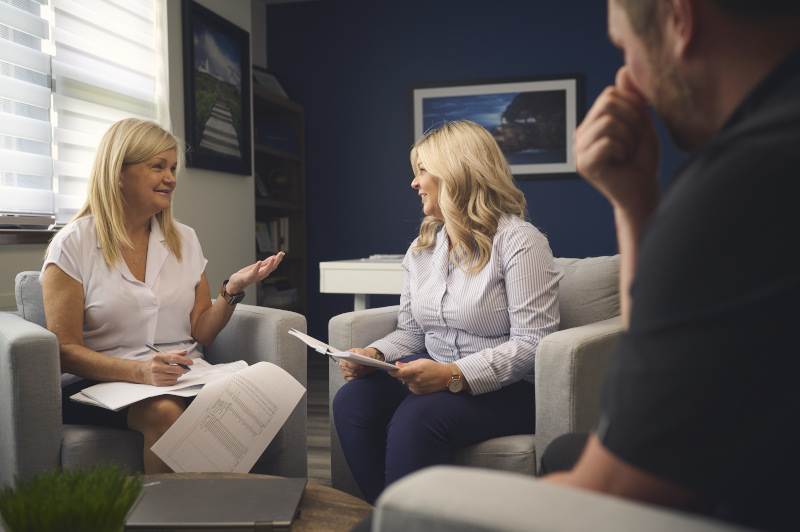 BVM: Have you been challenged with a nursing shortage?
Brophy: "Only recently has it become a challenge, but it is a challenge facing all employers of nurses. We've been very fortunate to recruit and retain a skilled set of nurses and intake staff. And we do so by making sure that the onboarding piece has been perfected to the point that when nurses finish that orientation they are confident to move forward. And that we are confident and comfortable with their assessment skills and ability to practice independently. We also offer flexible scheduling options. Since a large portion of our clients are after-hours or weekend clients, that works well for us as an organization and for the nurses. When we find good people, we keep them, and we treat them well and support them. No matter where they are, they are made to feel very much a part of the Fonemed family.
"When COVID hit Newfoundland and Labrador last year, we brought on a group of nurse practitioners to escalate calls from our nurses to nurse practitioners for diagnosis, and treatment, and prescriptions when needed. That has had a tremendous impact on keeping patients out of the emergency departments in the province. I see more of that happening in Canada, and in the U.S., where we can escalate calls to doctors, as well."
BVM: How will Fonemed continue to achieve such great success?
Brophy: "Much of our success has happened because of valuable partnerships we've made and Calls Plus, our backup call center, is one of those. It's important when you're running clinical services that you don't have patients waiting for someone to say hello on the other end of the phone. Our systems are set up so that if our nurses don't answer, the calls overflow into Calls Plus. They've been a phenomenal partner for a number of years – a woman-owned, woman-run organization that is committed to the same quality of care as we are. And they're only one example of so many partnerships we've built. Because we should be out there supporting one another.
"The foundation of our success is quality service and offering timely access to care.  We will continue to build upon our current client base keeping our focus solely on patient care. Most of our growth has come from word of mouth and we are proud of the fact that our existing clients refer others to us as well. We place high priority on advancing our cutting-edge technology and interest in leasing our software platform is growing steadily. We also keep a close eye on the demand in our communities and developing innovative solutions to meet the gap in care."
*Fonemed CEO, Charlene Brophy pictured at top.
AT A GLANCE
Fonemed
What: An innovative telehealth care company
Where: Based in St. John's, Newfoundland and Ventura, California
Website: www.fonemed.com
CALLS PLUS – www.callsplus.net
CALLS PLUS delivers multilingual crisis hotlines, medical answering services, whistleblower reporting, work order entry, and physical abuse reporting services via text, phone call, and email for more than 400 Federal, State, and local government agencies. We have the experience and passion to provide global, award-winning, life-enhancing service in each interaction.