Weston Forest Products
"You'll love doing business with us"
Business View Magazine interviews Steve Rhone, President of Weston Forest Products, for our focus on the Wood Products Industry in North America
Weston Forest Products is an award-winning distributor and remanufacturer of forest products to the industrial and construction sectors throughout North America. One of Canada's largest distributors of softwood, hardwood, and specialty forest products, the company recently won several awards, including Canada Best Managed Company, Canada's 500 Fastest Growing Companies, and Canada's Most Admired Corporate Cultures. These awards underpin the company's brand promise, "You'll love doing business with us" and demonstrate its commitment to putting people first, whether supplier, employee or customer.
The company has come a long way since its humble beginnings in 1953, when Frank Ekstein founded it as a small lumber yard called Weston Road Wholesale Lumber Ltd. Today, Weston Forest Products is mainly owned by a private equity firm and has grown into a professionally-managed multi-million-dollar company with a service footprint spread across North America.
Weston Forest offers a broad range of services spanning industrial, commercial, and retail lumber sales. Its industrial supply services cater primarily to manufacturers and OEM providers in Canada and the United States. On the commercial supply front, the company is one of the largest distributors of forest products to the construction, pallet, and box manufacturing industries in Canada. More recently, it has started making forays into retail sales, especially as retail lumber demand peaks. The company also provides truss lumber distribution, U.S. commodity lumber trading, wholesale lumber, and mill sales.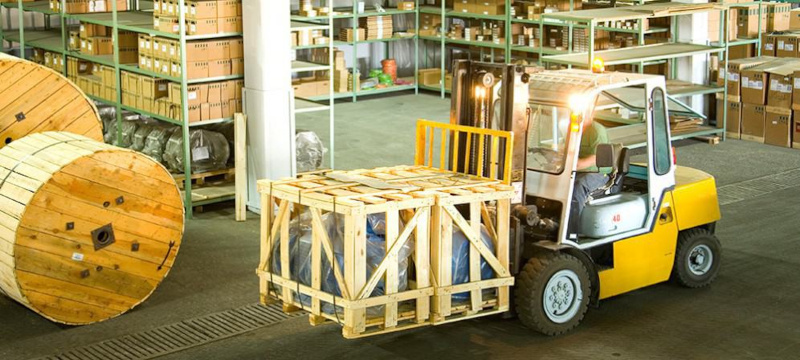 Across all services, Western Forest Products is keen on providing top-quality products at a competitive rate to create and maintain long-term relationships, while ensuring high levels of environmental stewardship. "We are FSC (Forest Stewardship Council) certified and can provide chain of custody certification to our clients," says Steve Rhone, President at Weston Forest. "We also make sure that all materials that come through our facility get repurposed instead of ending up in a landfill."
Weston Forest currently has around 250 full-time equivalent employees working out of several facilities in Ontario, Quebec, Alberta, Nova Scotia, New York, and Michigan. Having won an award for Canada's Most Admired Corporate Cultures, Rhone explains why employees love working with Weston Forest. "The average employee tenure in our company is 11 years," he says. "Our longest-serving employee has been here for 40 years, just six years more than I have been here. Although we have been a fast-growing company for a long time, averaging about 15 percent growth per year, most of the people who join tend to stick around, including those joining through an acquisition."
The secret behind the company's internal success is maintaining a culture of personal growth, continuous improvement, and opportunity complemented by a vibrant, informal, and inclusive work environment. In addition, the firm offers training opportunities to staffers through a dedicated in-house training department set up about eight years ago. "One of our values is personal and professional growth, so we emphasize training and development," says Rhone. "One of the ways we make training fun is offering staffers training that is required for their positions, as well as for things they are interested in. We believe this approach keeps people curious, moving forward, and constantly looking for ways to improve."
Weston Forest operates as a just-in-time (JIT) distributor, a focus tightly coupled to its operations. "We are always participating in the market and always buying inventory," explains Rhone. "Our operations combine distribution and remanufacturing where we bring in wood species from all over North America and concentrate them in our various facilities. We then distribute them to end-use customers, other wholesale distribution channels, or transform them into value-added products like custom pallet components. Our promise to our customers is that we'll have what you need, which means we are always sourcing for enough product."
Weston Forest's operations have not escaped the effects of the COVID-19 pandemic, which has compelled the company to run a tight ship considering supply chain disruptions, primarily affecting lumber supply. "Despite the supply challenges, implementing tight controls has had a positive impact on enabling us to turn our inventory over frequently and still have everything that our customers are asking us for," shares Rhone. "Due to these tight controls, our volumes and revenue have increased year over year."
On the transport and logistics front, Weston Forest relies on Canada Cartage, its leading 3PL partner. Unlike other lumber companies that operate their own truck fleets, the company opted to subcontract and retain its focus on wood. "We didn't want to be trucking experts handling regulations, driver issue, insurance liabilities, and so on," Rhone avers. "So, we sold all our trucks to Canada Cartage and then leased them back, which offers us a dedicated fleet for any transportation within a day's drive. For longer hauls, we use third-party carriers."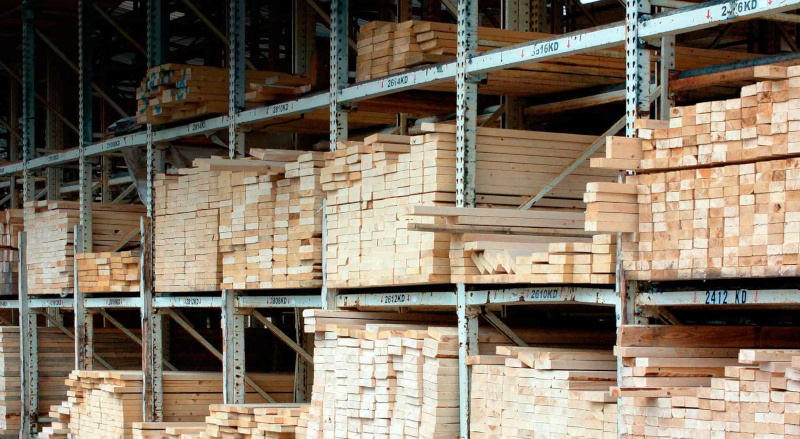 Weston Forest is always on the lookout for new technologies and techniques that can help it process and manufacture wood better and faster. However, technology is not the core driver for the company's success. As Rhone states, "We pride ourselves on establishing long-term relationships and partnerships with people on the customer side, the supplier side, and the employee side. We look at them all as equally important pillars, and we work hard to ensure they all love doing business with us. Many of our supply, customer, and employee relationships are decades old and are built on our unwavering focus on cultivating good, strong, two-way relationships."
When it comes to the impact of COVID-19 on the forest products industry, Rhone pulls no punches. He maintains, "It's certainly been a crazy marketplace with significant spikes in the price of lumber. The main reason we are seeing this is that lumber as a commodity was underappreciated for a very long time, and it was due for a reset in terms of valuation as a commodity. There have been several commodity price spikes over the last few decades like oil and copper but lumber never really participated in any of those. Up until a couple of years ago, the average price of the two by four was roughly like what it was in the '80s in real dollars, so it was due for a reset."
He explains further that while nobody could have predicted the last 18 months, the market seems to have established that price reset. "Even though price will readjust over the coming months, I don't see the price of wood in North America returning to the lower average seen at the start of the pandemic."
On the demand side, some strong fundamentals are supporting continued demand, especially from the retail sector despite emerging supply chain bottlenecks. Rhone adds, "At the height of the pandemic, sawmills and logistics companies pared down their operations, while demand from residential customers rose. The resulting supply-demand imbalance meant everyone wanted a limited supply of wood, which drove prices up. Although lumber supply has increased over the last few months, shortages of other items like screws, nails, and joists has further chocked the supply chain."
It's anticipated that construction industry metrics in North America will tide over the industry despite ensuing project delays. "As people continue realizing that they want to have a different environment around them at home, the work world is going to be a little different from now on," says Rhone. "Post-COVID, I think people are going to choose to work and live differently. Many projects like finishing the basement, creating a home office, or a formal outdoor space will continue. The underlying demand for lumber is going to remain very strong, and all that will remain to supply this demand is to balance out the whole supply chain."
Rhone sees the legacy of the pandemic as people becoming more aware of an industry that has been underappreciated for its role in sustainability and environmental stewardship. "People are starting to see the positive environmental impact of building with wood, like sequestering carbon, for instance," he says. "We expect to see this translate into more projects utilizing mass timber and CLT like high-rise buildings and industrial complexes. I'm excited to see what happens as people understand and accept wood as a friendly and efficient building material. And, you know, it's the main thing that we've used for the last five millennia to build things, yet we still have trees. I see more appreciation for this as a path to long-term success for our company and the industry."
AT A GLANCE
Weston Forest Products
What: Award-winning distributor & manufacturer of wood products
Where: Head office in Mississauga, Ontario
Website: www.westonforest.com