Township of North Bergen, New Jersey
Where community thrives
Business View Magazine interviews representatives of the Township of North Bergen, New Jersey for our focus on Community Development in U.S. Cities
Located in the northern area of New Jersey's Hudson County, along the Hudson River and its Palisades, is the popular Township of North Bergen. Boasting incredible views of Manhattan, North Bergen has become one of America's most densely populated areas, renowned for its ethnically diverse community. Its 62,000 residents and local government celebrate the area's homegrown small businesses, which provide invaluable contributions to the Township economy. Exciting things are always happening in North Bergen!
Janet Castro became North Bergen's Township Administrator in July 2021, after the former Township Administrator, Chris Pianese, retired. She shares, "We are 5.5 miles long and one mile wide; essentially a long and narrow plateau, paralleling Manhattan across the Hudson River. We border many municipalities, including Jersey City, Union City, West New York and Guttenberg, with easy access to major roadways, minutes from New York City by car and conveniently located near the Lincoln Tunnel, George Washington Bridge, and many public transportation options."
It makes perfect sense that so many people want to move into the area. Art Schwartz, Public Information Officer, reports, "Residential housing developments sell out in no time, whatever goes on the market is immediately snapped up. New developments are built in stages and when each stage opens up, it's filled immediately." Two recent residential developments are along River Road with the most breathtaking views of Manhattan. The Duchess luxury apartments, which opened in February 2018, offers 322 units as well as a heated lounge pool and fire pits. The Solaia Luxury Condominiums had a ribbon cutting ceremony on December 10, 2021. This 175,000-square-foot property has 70 high-end boutique units. Nearing completion on the same road is Appleview Luxury Condominiums with 59 units. The Riverview Residential Development, a proposed development also along River Road, is currently in the preliminary stages.
Another housing boom is happening along Bergenline Avenue. As Castro explains, "It's another main corridor and adjacent to James J. Braddock North Hudson County Park. That park has a 16-acre Woodcliff Lake, picnic areas, a dog run, nature trails, as well as tennis, basketball, and bocce courts." The 8133 Bergenline Avenue development is currently under construction and will have 26 high-end units. The 8619 Bergenline Avenue project has not yet begun, but 180 high-end units have been proposed. The top floors will have stunning New York City views. There's even affordable senior housing, Meadow Hill, in the works. A doctor's office will be on site, as well as gorgeous views overlooking the Meadowlands.
Providing housing stock is only one piece of the puzzle – economic benefits is another. Since July 1997, North Bergen has been granted Urban Enterprise Zone (UEZ) status, allowing the township to charge its customers one-half (3.5%) of the state sales tax. This year the town expects to receive about $1.5 million as a result of its UEZ status, which will be invested back into the municipality. "Another economic benefit is our location," says Schwartz. "We're only a quick drive from Manhattan and 20 minutes from Newark Liberty International Airport (EWR). We have access to all the major traffic corridors; the New Jersey Turnpike, New Jersey Route 3, and U.S. Route 1/9. Businesses like it here because they can do business in New York, but still have easy transit outside of Manhattan."
With an employee base of approximately 500 people, many residents commute to work, but there are lots who work locally as well. The area has a diverse mix of businesses with several large corporations headquartered in North Bergen. Castro believes, "It's more cost effective to bring headquarters into New Jersey than being based out of New York City."
But there is a varied assortment of smaller retail shops and restaurants too, with an even busier area of mid-sized business and restaurants on Bergenline Avenue. Most of the big-box stores like Target, BJ's Wholesale Club, Walmart, Home Depot, Lowe's, and a recently opened Chick-fil-A location are on Tonnelle Avenue, referred to as 'Tonnelle Corridor' by locals. It's also where other well-known chains such as Taco Bell, Wawa, and Pat LaFrieda Meat Purveyors are located. According to Schwartz, "LaFrieda moved to North Bergen in 2010 from New York. They love it here. Enough that they're building a second 50,000 square-foot facility, right next to their old one. They're a great partner with the town."
North Bergen is proud of its local businesses. In 2020, during the initial onset of the pandemic, residents couldn't dine or shop at local establishments. As a result, businesses began to suffer. The local government came up with the creative Eat & Shop Local Program, which involved more than 40 local retail shops and restaurants. On certain planned days, major streets would be closed to the traffic and the stores would be able to conduct their business safely outside. Schwartz recalls, "The residents and businesses loved it. It was a very successful operation. We just wanted to try and benefit businesses when they were hurting." The town has a 'Shop Local' tab on its website, listing many of the local businesses. Business owners have also been contacted to participate in surveys about how North Bergen can better assist them. Based on their feedback, the Business Smarts Program was created to provide advice and in-person sessions at the North Bergen Free Public Library should be reinstated later this year. Residents are also able to conveniently pay for their bills and taxes online through the website.
The township is also serious about its 10 schools, including purchasing the former Hudson County Technical High School.  As Castro reports, "In September 2018, the Tech High School moved, so we bought it with the goal to transform it into a junior high school to alleviate overcrowding in other schools.  We will be able to upgrade infrastructure and provide a better student-to-teacher ratio. Our target date is September 2023. We are just looking to improve student and teacher quality of life."
This is a big focus for Castro as her previous position was North Bergen's Health Director and Health Officer. In that role she oversaw the provision of public health services to five additional municipalities, with North Bergen as the hub for most of the North Hudson area. There are two long-term care facilities within the township, as well as the hospital, Hackensack Meridian Palisades Medical Center. The hospital assists with community outreach and regular health screenings.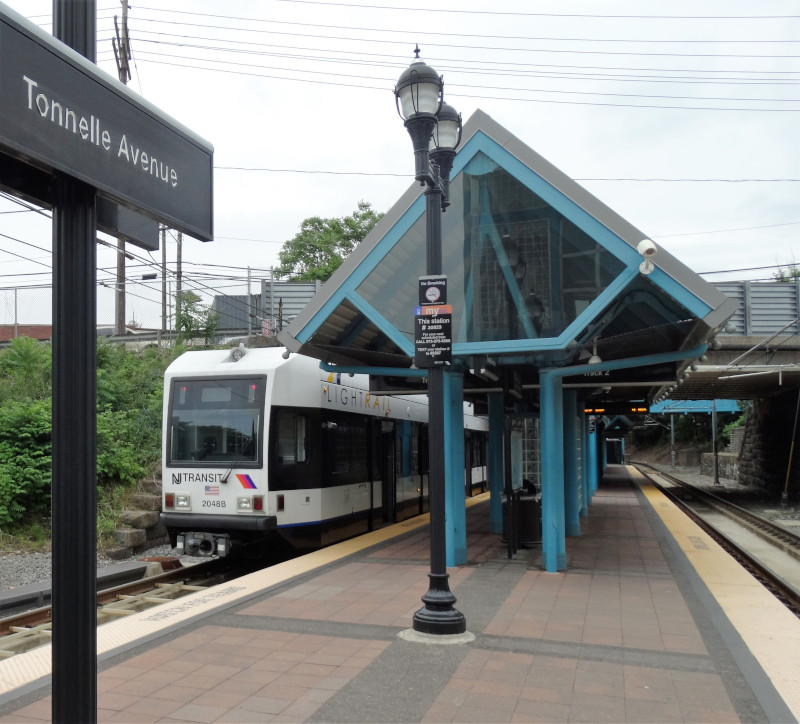 Keeping the community healthy, safe, and happy is non-negotiable for the township. Schwartz provides the downtown example of the Hudson Mews community which has taken up the former property of the Hudson News. He explains, "It's still a work in progress because they've been building in phases for several years now. Altogether, it will have five buildings with 288 units. There is a pool and a 5,000-square-foot clubhouse. It's overlooking the Meadowlands, so, a really great location. We made an agreement with the developers to build a public park next door. That opened in July 2020 and has been such a local benefit."
Another exciting development in progress is the Community Center and Library Project. Once completed this new facility will also be a focus in North Bergen's downtown area. It will be a state-of-art facility equipped with an indoor running track and rooftop field. The finishing touches are being done now and everything should be completed by spring 2022. "Natoli Construction is working on that project," states Castro. "They've been amazing partners throughout this process. We have calls with them bi-monthly and they've done a great job at procuring supplies. They have all been amazingly transparent and forthcoming."
Castro wants to continue developing the downtown area around the new Community Center and Library. She also wants to focus on areas needing redevelopment, noting, "We have to balance developing ratables while remaining cognizant of the impact on traffic services, schools, and the community. We need to ensure that we're all aligned. We are always reviewing our telecommunications infrastructure with the priority on ensuring the residents' best interests. Although we have the advantage of being labeled a hub, we must continue keeping that sense of community and maintaining strong communication with residents."
AT A GLANCE
Township of North Bergen, New Jersey
What: A safe, diverse community; population 62,000
Where: Northern part of Hudson County, NJ
Website:  www.northbergen.org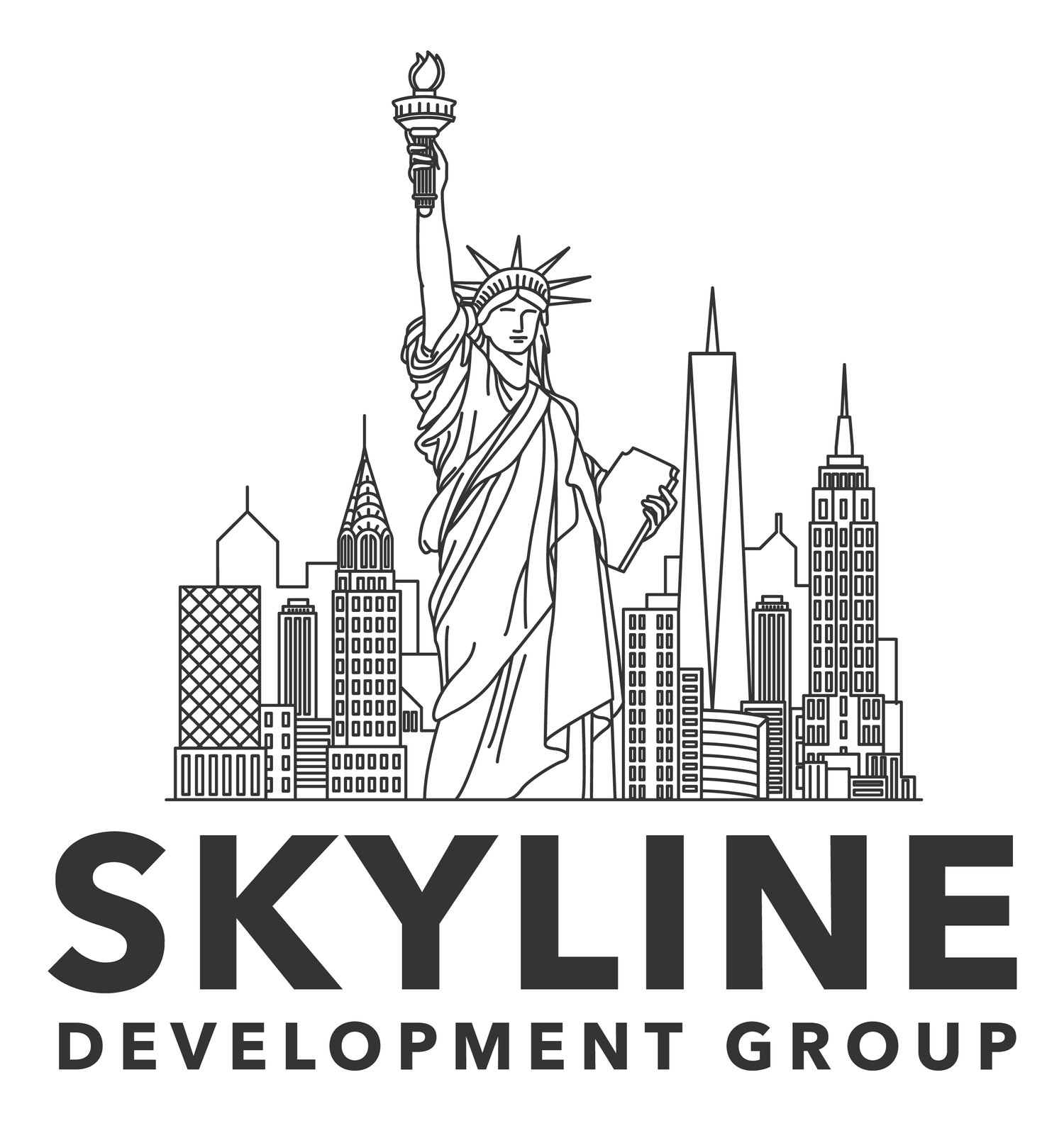 Skyline Development Group, LLC – www.SkyLineDevelopment.Group
Tucked along the historic Palisades Cliffs just steps from the Hudson River in North Bergen, NJ, Solaia delivers the very best of sophisticated waterfront living with upscale one-, two- and three-bedroom condominiums, 10,000 square feet of spa-like amenities and magnificent Manhattan views. Homes at the luxury 14-story are priced from the $600,000s.