Logansport, Indiana
Keeping the train on the tracks
Keeping both economic and residential needs 'moving', Logansport, Indiana is a city on the go
According to Mayor Chris Martin of Logansport, Indiana, the key to continued growth in this city on the banks of the Eel and Wabash Rivers in the north-central part of the Hoosier State is "keeping the train on the tracks." It's an apt metaphor.
This county seat of Cass County, currently home to some 18,300 residents, had been a longtime transportation hub with people and goods traveling to and from the municipality by road, water, and especially, rail.
A former transportation hub
Located midway between Chicago and Indianapolis, Logansport was first settled around 1826 and was named for a half-Shawnee soldier named James Renick-Logan, better known as "Captain Logan," who served as a scout for U.S. forces in the surrounding area during the War of 1812. The Michigan Road, one of the earliest roads in Indiana, built in the 1830s and '40s, ran through Logansport, as did the Wabash and Erie Canal, which reached Logansport in 1837, contributing the "port" to the town's name, as in "Logan's port."
By the late 1850s, the railroad had come to town, answering the growing need for faster and more reliable transportation options than those offered by wagon and water. By 1901, 216 trains were moving through the city on a daily basis, and Logansport was becoming the biggest train hub in the state with railroads extending out of the city in nine directions. In fact, for many years, the Pennsylvania Railroad was the area's largest employer.
Logansport still has two active railroads and a switch yard, plus a small refurbished depot downtown, but, today, the city's economy is built more on food processing and light industry than on rail transport.
Tyson's Fresh Meats is its number one employer, and businesses that support the food processing giant – suppliers, storage facilities, transportation companies — have grown up, and are continuing to grow, around it. In addition, local entrepreneurs keep on opening new restaurants and retail establishments, so the economic climate in Logansport is vibrant.
"We have 15 new businesses that were added in 2021; 30 new businesses that were added in 2022; and we have about ten businesses already added in 2023," Martin reports.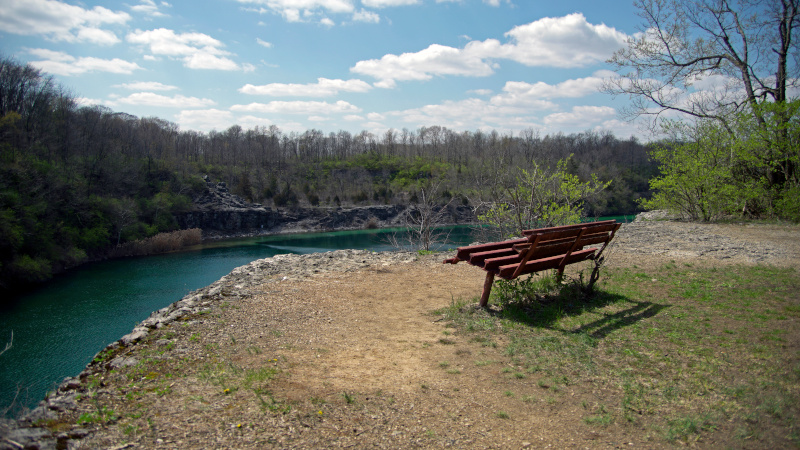 The mayor's agenda
Key items on the mayor's agenda include public safety, road repair and maintenance, infrastructure upgrades, housing, education, and workforce development – all of which help make Logansport a more attractive place for new businesses to thrive and new residents to want to move to.
Regarding public safety, Martin says, "We have been busy. We've got our first stand-alone police station that we broke ground on in October of last year and will be completed by the end of this year. It's being built by over 95% of local contractors; it's ahead of schedule and under budget."
"We've got body-cams rolling out at the end of this month for our police department, so every officer will have a body-cam, and we've saved nearly $200,000 on that because of a grant from the state. Our fire department got a new engine and pump truck. It shows an amazing amount of support for public safety,"he elaborates.
Regarding road repair, each year, the city repaves multiple roads with funds provided by the Community Crossings Matching Grant Program. Launched in 2016, Community Crossings is a partnership between the Indiana Department of Transportation (INDOT) and Indiana communities, both urban and rural, to invest in infrastructure projects that catalyze economic development, create jobs, and strengthen local transportation networks. To date, the state has awarded $1.148 billion dollars to support local road and bridge projects.
"That is a 50/50 grant program, so we've added over seven miles of brand new road," Martin notes. One particular road project was the rehab and redesign of a downtown portion of Erie Ave., a 57-ft. wide corridor that hadn't been refurbished in over 30 years.
"We worked with the city council and with a downtown organization, Logan's Landing, and some area businesses within a two or three-block radius, and finally got that done. We also 'road-dieted,' so it's no longer 57 feet wide. Now, I think we're set for another ten to fifteen years on that road."
The city also was awarded two federal Safe Routes to Schools sidewalk grants and 7.5 miles of new and replaced sidewalks around all of its elementary schools starting in 2025.
In addition to roads and sidewalks, Jacob Pomasl, Logansport's Deputy Mayor, adds that the city, which owns all of its own utilities — water, electricity, sewer, and stormwater — is in the process of some major storm and sewer upgrades. It is also looking to improve its fiber network.
"We've heard from certain companies in town that are planning to make major investments in upgrading their networks to fiber, which is something that we haven't had for residential customers," he states.
"We've had it for businesses, but there's going to be a big fiber buildout in town to reach the residential consumer, which I think will help greatly in this new world of work from home and remote work. So, we're working with several different telecom companies to get the best infrastructure there."
Training the workforce
While work-from-home is a trend that's here to stay, onsite work still comprises the major percentage of the city's workforce. Bill Cuppy, president of the Logansport-Cass County Chamber of Commerce, agrees that developing skilled workers is an important agenda item for the city.
The chamber works closely with Logansport's Century Career Center, which provides career and technical education programs to high school students from seven surrounding school corporations. It offers nine college and career pathway choices, such as manufacturing, healthcare, construction, etc., along with a selection of 55 program options for students in grades 9-12.
"We've purposely brought the local private industries into the Career Center to help develop the curriculum – not only what's mandated by the state, but also what we're specifically looking for with new talent," he relates.
"So, we've tried to tie together not only the Career Center initiative but also internships to get them in the door early – junior, senior year – so, hopefully, when they graduate or go on to college, they're thinking about coming back to Logansport to work here. Our local redevelopment commission had spent a lot of money to make sure we've upgraded our Career Center equipment and machinery, so it's staying up to speed on technology and the modern techniques these businesses use. It's been a good partnership; the Chamber has been in the middle coordinating it among the school boards."
Housing for all
As the city anticipates new growth, Logansport is looking to expand its housing options. On the east side of town, 52 new homes are being built, and the city is hoping to get the area's infrastructure in by the end of this year. "We were able to get a $1.5 million grant from the state, which saved the taxpayers money on the infrastructure," Martin says.
"We've got new housing set for construction, hopefully soon, on the south side of Logansport by the Ivy Tech Community College campus. We've also got new housing that's proposed beside Riverside Park and the Eel River on the west side of Logansport."
"The 52 homes on the east end are going to be single-family homes," Pomasl adds.
"We have some different levels of single-family homes in the works for different price ranges in various stages of development. We also have new apartments that we're hopeful will serve as workforce housing over the next couple of years, as well as the potential for downtown apartment-style housing and condo-style or more townhome development. What our housing studies have shown is that we have a significant market for each of these different avenues of housing. So, we're trying to meet several needs at once as we catch the momentum we have going in our region."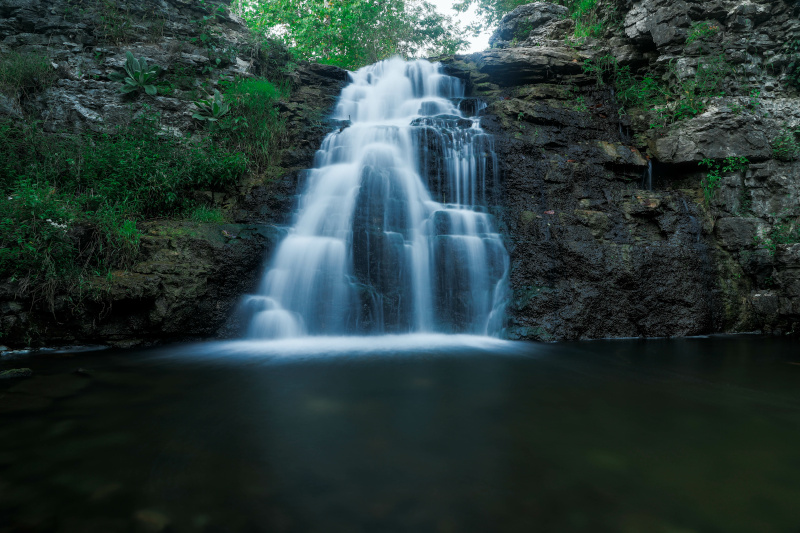 An iconic park and private development
Every city wishing to entice new businesses and residents needs to offer inviting and accessible outdoor venues and green spaces rich with recreational activities. And so, Logansport is justly proud of its dozen community parks, of which Riverside Park is central to the city's heart and one of the oldest in the parks system, dating back to 1887.
The 13-acre site is home to the historic Dentzel Carousel, which is on the National Register of Historic Places and is a national landmark; a miniature train and track; the McHale Complex, an event facility; ball fields; and basketball, pickleball, and cornhole courts. And soon it will have a new neighbor — the Vibrant Event Center, which plans to open for business in spring 2024.
Cuppy recounts how various stakeholders came together to get the $4.2 million Event Center project up and running: "On the west side of Riverside Park, there used to be an old water plant that the utilities owned. They demolished that. It was good to see it demolished but it left this big open bare space. So, we started talking with a group of five local investors and the first thing they wanted to do was build a 500-person-capacity Event Center. But the glaring need for that number of people is parking and we did not have parking. So, the public sector stepped up to fund a parking lot for both the park and the Event Center and that was the momentum that this private group needed to move forward."
The new facility will include a main gathering room capable of holding 400 guests and a smaller room with a capacity of 60 people, plus a roof patio that will also hold 60. It will be focused on hosting weddings, corporate meetings, class reunions, quinceañeras, proms, and galas. "It will bring people here to use the parks and hotels and restaurants," Cuppy adds.
"At the same time, it's private, so it will add about $40-50,000 a year in property tax. It's a great partnership. We're looking to do that across the board on other projects. Sometimes a complete public or complete private investment is not optimal so it's good to look for that private/public partnership."
Martin notes that the city has a five-year master plan for its Parks Department, which it is getting ready to release to the public. "It outlines where we want to go and how we accomplish that over that five-year time," he explains.
"As we continue to move forward with that plan, we're also looking at teaming up with local investors. Riverside Park is kind of a central park to our community that is utilized more than any other park. So, obviously, the focus is going to be on that area. We want to have private development along the river while we come in with a walkable river walk that will be starting at Riverside Park, where the new Event Center is, and continue downtown. The five-year master plan will showcase what we're working on."
The train keeps going
Going forward, Cuppy, who prizes the Chamber's relationship with the city and enjoys working with Martin's administration, says that a priority is finishing the long list of municipal and private projects in a timely and efficient manner. "We've got so many balls juggling right now and I think it's very important that we all make sure things get done." Or as the mayor insists: "keeping the train on the tracks."
"I hear from people all the time that the city is moving in a very positive direction," says Pomasl.
"One of the cool things about all of the growth that we've seen and all of the exciting projects that are started, or in process, or finished, have come from us locally. It's been very organic growth. We've had local people invest in a lot of buildings downtown, and are now doing the Event Center. We've had local companies reinvesting in their capacity and their workforce."
"The people that are here, that feel the energy, are willing to put their money where their mouth is; they're willing to make the bet and we're putting the infrastructure in place to support them and to support anybody who wants to be a part of what's happening. And we have a lot more coming over the next couple of years. It's a really exciting time to be here in Logansport and to be a part of all this,"he concludes.
AT A GLANCE
Logansport, Indiana
What: A city that has served as a transportation hub and is facing continuing growth
Where: The city and county seat of Cass County in the state of Indiana
Website: http://www.cityoflogansport.org/