Niagara Falls, New York
An outdoor paradise in the Empire State
Business View Magazine interviews Robert Restaino, Mayor of Niagara Falls, New York, for our focus on Economic Development in U.S. Cities
It's tough to beat Niagara Falls, New York for the beauty and history its namesake falls provide – the Cataract City was christened the unofficial "Honeymoon Capital of the World" well over 200 years ago, and its State Park containing the three chutes that collectively form the Falls on the Niagara River is said to be the oldest one in the country. But what has benefitted the municipality (beyond the obvious mainstays of the falls themselves) and transformed its place identity from a seasonal city to one seen as being culturally vibrant, economically relevant, and richly endowed with natural resources, has been a strategy to promote it as an international destination for people to invest, work, live, and visit.
In 2017, Destination Niagara USA (formerly the Niagara Tourism & Convention Corporation) unveiled a new marketing initiative designed to highlight the tangibles that make the Niagara region an iconic national and international destination: arts and culture, shopping and dining, historical attractions, and active outdoor recreation. Inspired by the brand mantra, "Where adventure comes naturally," the key message boiled down to the image of Niagara Falls as the embodiment of America's frontier spirit.
Now, in a post-pandemic environment where global tourism is still in unchartered waters, the city is looking to develop that narrative to create new conditions for what's possible in and around Niagara Falls. The State of New York estimates that 9.5 million people visit the Niagara Falls State Park every year, and the city is holding strong on its commitment to capitalize on what's becoming a growing niche of nature-based tourism. Even so, Mayor Robert Restaino says he'd like to see the city find its way in terms of balancing some alternate industries. "We won't always be a seasonal location," he insists. "We'll be an economy that thrives, regardless of what's thrown our way."
But telling the city's story as a great place to live, work, and do business requires a further shift in the discourse, particularly around the monumental status that constitutes the typical encounter with the falls. "The truth is that the city attracts attention just as a function of its name," the Mayor acknowledges. "We do a spectacular bit of business in terms of Europe, Asia, and our Canadian friends across the border. It's been a bit more of a challenge to focus on our immediate surroundings."
What the coronavirus forced upon the city was a retooling of its strategy. "We've sort of cut a different path now," Restaino admits. With many vacationers turning to road tripping in lieu of international travel, the city broadened its reach to the East Coast in the hopes that those comfortable driving could be enticed to put the falls on their itinerary list. "So far, we've seen a great increase in visitors from the mid-Atlantic states and East Coast localities," Restaino shares. "We certainly miss our friends and neighbors from Canada, and we're eager to have them rejoin us."
For residents of the sister cities in western New York and Ontario, Canada, the international border has long been more concept than barrier. There are three international bridges across the Niagara River connecting the two communities – the Lewiston-Queenston Bridge, Whirlpool Rapids Bridge, and Rainbow Bridge – that people could easily cross each day to shop, visit family, or get to work, pre-COVID.
"Having the border to Canada closed, especially here in Niagara Falls, is really like closing off a neighborhood," the Mayor laments. "The communities share so much. There are families that straddle both sides of the river, people who have their favorite restaurant, or their favorite store, on the other side. That normal, everyday commerce is missing, and it's been that way for a substantial amount of time." The figures are nonetheless encouraging, with the city seeing tourist activity rivaling the pre-COVID year of 2019.
"We've been enjoying a pretty good beginning of the season," Restaino reports. Still, he adds cautiously,
"A lesson learned from the pandemic is the importance of being able to sustain ourselves. There's an awful lot of attention being focused on the hospitality market, whether it's coming from our own hospitality industry or happening because of the state's involvement. I almost think the better practice for me is to get out and look for other industries to expand the economy here. We're looking to develop an industrial park on the east side of the city where we have some shovel-ready land. We also have quite a few light manufacturing companies here, one of which, Niacet, is going through a pretty sizeable expansion."
The city is diversifying and, in some ways, reinventing its economy by positioning itself as the gateway between booming Southern Ontario and the United States. Niagara Falls is in the process of removing the Robert Moses Highway, which would restore access to nearly two miles of unutilized waterfront, and bringing quality projects to life in targeted redevelopment zones, including the South End Downtown Gateway District.
"The Niagara Falls Urban Renewal Agency put out a request for proposals for a large block of land in the South End, whether they be for homebuilder projects, mixed-use items, or even just pure commercial construction," Restaino explains. "We've been pleased to receive a number of offers from folks who have some pretty interesting ideas for the renovation. This is a part of the city that houses some fabulous structures – cost-wise, you couldn't recreate some of these buildings. In many instances, this has been a chance for investors to look at that area and, with an eye toward the possibilities, create some spectacular housing and vacation rental opportunities that would immediately impact the hospitality sector downtown."
As the recipient of its own portion of President Biden's $1.9 trillion pandemic-relief package, the city is planning to allocate some of that funding to affiliated agencies that might assist in the development of new single-family houses throughout different parts of the community.
"We think it helps grow neighborhoods," Restaino says, launching into the city's strategic vision for its real estate market. "Getting people into their first home, or even upsized into a larger home, it's an easy way to build that community spirit. Because of the way the city grew, and the method by which it amalgamated with the neighboring towns over its history, we have pockets of what you might call residential-business districts. That's now garnering some attention through an initiative with New York State to help grow local businesses in each of those districts."
Back in August 2019, the city was also awarded $10 million in revitalization monies, funds which are now being targeted for streetscape enhancements, mixed-use development, and a $1.1 million academic innovation hub for Niagara University. "Niagara University has been a great workforce development partner," the Mayor says. "They're also sponsoring TReC, a co-working incubator focused on tourism technology. It's been a great place for people with ideas to get in there, network with other industry professionals, and launch some interesting and innovative businesses."
That same year, Blue Cardinal Capital acquired a sprawling downtown Niagara Falls real estate portfolio that included 38 parcels, mostly along Main Street. For the city, the deal was part of a multi-year development strategy to build what would essentially be a hub straddling both shores of the Niagara River. "This is a project that will hopefully link our communities even more closely," Restaino shares. "Now that GO Train service is available to Toronto's Union Station, we're really in a position to pitch the opportunity for people to live or work here in Niagara Falls."
As the community looks to the future and sees more movement towards its social and economic sustainability goals, Restaino is confident that the progress of Niagara Falls – ensuring it remains a clean, environmentally responsible, and viable place to be – continues as projected. "Niagara Falls is an international city," the Mayor reiterates. "And as such, our guests from Europe and Asia expect first-rate technology when they come here. We have a real interest in advancing our energy efficiency and renewable energy through projects like city-wide LED conversion. In addition to that, we'd like to implement some smart city solutions so that we can become 21st century for our residents and visitors."
The city is pursuing some of these initiatives with the help of Buffalo Niagara Waterkeeper, an environmental group that protects and restores water, as well as its surrounding ecosystems, in Western New York. "We work tirelessly to rehabilitate the inland waterways that we have," Restaino says. "The more environmentally friendly we are, the more enjoyable we become to those visiting our great outdoors. We think that's our responsibility."
AT A GLANCE
Niagara Falls, New York
What: A renowned international destination for tourism and business; population approx. 49,000
Where: On the Niagara River in western NY
Website: www.niagarafallsusa.org
Cascades – www.cascades.com
Cascades, Source of possibilities
At Cascades, we develop the hidden potential of the resources that surround us and think outside the box to offer packaging, hygiene and recovery solutions as well as services that exceed our clients' needs. Our sustainable solutions contribute to bringing the circular economy to life and thus to reduce the environmental footprint.
From the very beginning of Cascades in 1964, its co-founders, the Lemaire brothers, developed unprecedented expertise in recycling, enabling the company to give a second life to materials and divert them from landfill. In many ways, this commitment to sustainable development plays an even more crucial role today than it did when the company was founded. We are proud of this legacy and continue to hold ourselves to the highest standards of social responsibility every day. By taking this path, Cascades is creating value and changing the face of the industry, one green move at a time.
Our social responsibility applies not only to the planet, but also to all our stakeholders. We are proud of the steps we are taking to ensure that our actions have a positive impact on local development. Playing a vital role in our customers' success and making a positive impact on communities is what guides our actions every day.
www.cascades.com
M&T Bank – www3.mtb.com
M&T is a community bank, delivering the capabilities of a big bank with the care and empathy of a locally-focused institution. M&T offers advice, guidance, expertise and solutions across the entire financial spectrum, combining M&T's traditional banking services with the wealth management and institutional capabilities offered by Wilmington Trust.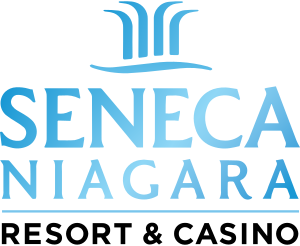 Seneca Niagara Resort & Casino – SENECANIAGARACASINO.COM
Standing at the gateway to the city, Seneca Niagara Resort & Casino attracts guests from around the world. Visitors are energized by the excitement of world-class gaming and entertainment, exquisite dining and luxury accommodations, and are drawn to the eclectic mix of the area's shops, restaurants, and world-famous Niagara Falls.
National Fuel – nationalfuel.com
For nearly 120 years, National Fuel has been Buffalo's hometown energy team, providing a safe, reliable, and affordable source of energy, and contributing to the economic health of the communities where we live and work. For information about career opportunities, please visit NationalFuel.com/careers.