Sterling, Colorado
Welcoming one and all
Business View North America interviews representatives of Sterling, Colorado for our focus on Economic Growth & Development in U.S. Cities
Known as the 'Queen City of the Plains', Sterling is the largest city in Northeastern Colorado, and the county seat of Logan County. Blessed with gorgeous parks and miles of scenic walking trails, this community of close to 15,000 offers plenty for residents and visitors to enjoy. Located on Interstate 76, Sterling is known as an ideal rest stop for travellers, who often comment on the clean and welcoming facilities in the city.
Kevin Blankenship, City Manager, has been with Sterling for less than a year and describes what initially attracted him to the area. "The parks here are absolutely beautiful, they look like something you would see in a magazine." He adds that the local hospitality and friendliness of the residents also caught his attention as he explored the community. Fire Chief, Lavon Ritter, who has been with the city for 22 years, relates that he was drawn to Sterling for its small size. He shares, "It's a great community for raising a family. It has a very small-town feel and all the amenities that you would need."
Successfully navigating the challenges of COVID is a testament to the strength of this tight-knit community. With the fire department providing ambulance transport for the community's 911 service, Chief Ritter explains that they continued to meet the needs of the city, while protecting employees and keeping morale high. He reports, "We were prepared, we had masks and gowns and all the PPE that we needed before it really hit out here. Through the different waves, there's been a couple of times where N95s were a little tough to get, but all in all the fire service did very, very well through this pandemic."
Keeping shifts isolated from each other and scaling back community events and inspections were strategies the fire department used to ensure there were able bodies in case of an outbreak, which Ritter says fortunately did not happen. Police Chief Tyson Kerr reports similar strategies for his team to keep people safe, while ensuring adequate levels of staff. He says, "It was an extremely difficult time, we had changes in terms of the calls that we responded to. We backed off on a lot of the proactive things, making sure our emergency response capabilities remained at a high level. We were provided with a lot of personal protective equipment by the city, the state, and the federal government. That made things a little bit easier and made sure that our team knew that they were valued. We gave them the equipment they needed to still go out and do their jobs, which was absolutely vital, during a very difficult time."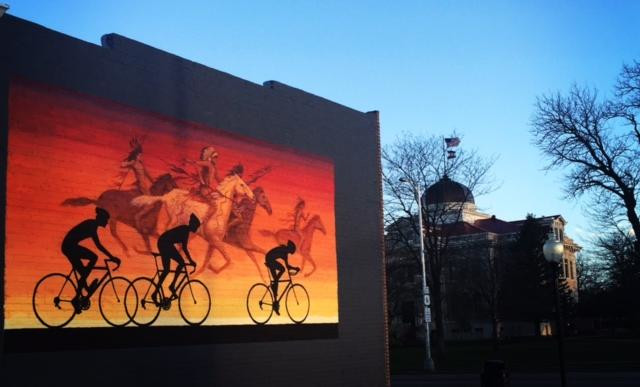 Supporting business owners throughout the pandemic remained a priority for the city, with efforts focused on keeping doors open as much as possible. Kerr recalls, "There was a lot of communication between business owners and the city about mandates and everything that was happening. While some of the things were outside of our control because they were state or federally mandated, the city and the community came together, and it strengthened some relationships that were already there, as well as creating some partnerships that may not have existed."
The community also continued to support local companies during COVID, with sales tax increasing steadily since 2019. "People couldn't do a lot of traveling like they did in the past, which triggered them to spend more of their money locally," Blankenship says. "It looks like, hopefully, people are letting that become a new pattern, as they see the value of the local businesses and the community and coming together."
Some of Sterling's major employers include The Department of Corrections, the Banner-Sterling Regional Health Center, and Northeastern Junior College (NJC). The college also helps to provide a skilled workforce, offering courses in diesel and agricultural mechanics, as well as a wind and industrial technology program that is one of the best in the U.S. A Fire Academy, which was started 18 years ago as a way to train local volunteer firefighters, is another program offered through NJC. Chief Ritter shares, "Through the Fire Academy, we also help with the EMT class that they offer. Right now, I'd say 85% of the people that work for me came through the NJC Fire program. So, it's been a great recruitment tool for the fire department."
To meet the need for increased housing, Sterling has two different multi-unit projects in the planning stages. The first, a 50-unit apartment complex geared to adults aged 55+, is in the early stages of construction. The second, another potential apartment building, is in the permitting and funding stages. "We are working with several local developers right now who are talking about some larger scale housing projects," reports George Good, Public Works Director. "Hopefully we can increase the housing. We will then be able to increase the workforce, which can attract more industry and business."
In downtown Sterling, there is also opportunity for business owners to reintroduce apartments to the upper floors of historic buildings, adding another housing option to support growth in the city. To help regenerate and beautify this part of the community, the Sterling Urban Renewal Authority offers funding to downtown businesses for façade improvements, resulting in impressive changes. As Good describes, "One of the most interesting things that is happening, is that in the '60s and '70s, everybody put a new facade over the old buildings to modernize them. As of late, a lot of building owners have been taking those off so we can see the things that were there, bringing it back to the original. It has been really interesting to see what they uncover when they do that."
With 17 parks totalling 130 acres, Sterling has abundant options for anyone looking for outdoor recreational opportunities. Wade Gandee, Directory of Parks, Recreation & Library notes, "There are 11 different pavilions in our parks that are able to be rented by our citizens. We have 12 different playgrounds, providing activities for children from ages 2 to 12. We have a small amphitheater, 8 tennis courts, 2 pickleball courts, and 10 basketball courts. There is a three-field softball complex. We have several hard and soft walking and biking trails totaling 5.5 miles of trails in the parks themselves. The city owns 360 plus acres of open space, with several miles of soft trails along those open spaces, a five-acre fish pond, and 2 one-acre fish ponds." There are also plans to increase the number of trails, creating a 14-mile loop through the community, as well as the intent to update or rebuild the city's aging recreation center.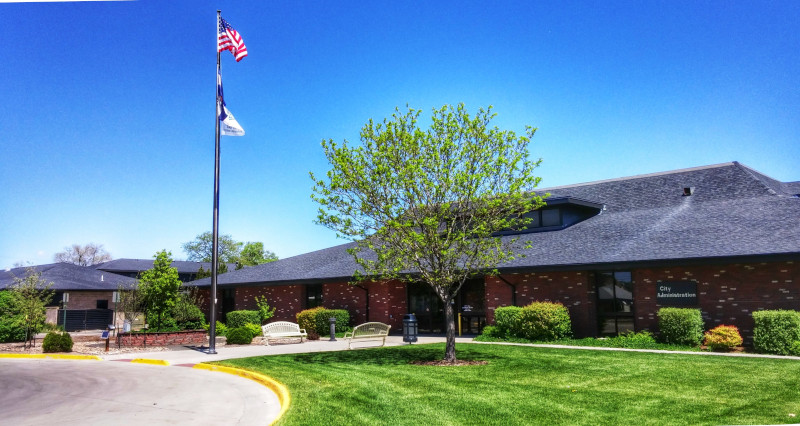 The nine-year-old Sterling water treatment plant is a source of pride, and an excellent resource to meet the demands of future growth in the community. According to Good, "It's a state-of-the-art reverse osmosis plant. I'm pleased to say all my operators that are here are A operators, which is the top level. They have all been with the system since it started. We are running 1.5 million gallons a day right now and we can produce up to 8 million gallons a day through the plant. Even at our highest, right now, we're only running between 4 and 5 million, so we could almost double the population with the plant the way it is."
On the sustainability side, Sterling is currently in the process of finalizing the installation of an electric vehicle charging station in the city's downtown, which will be a progressive addition to the community. Other future plans include a rebuild of the wastewater pumping station, and an update to the wastewater treatment plant. Looking to the future, Ritter hopes to see the addition of a second fire station, sharing that the department serves the City of Sterling, along with 680 square miles of rural area. "We are working with the Rural Fire Protection District Board," he says, "and I hope in three years we will have a second station. We ran 3,000 calls last year, and that's all out of the one station that we have in Sterling."
As the community grows, Blankenship describes a need for continued housing development in Sterling, as well as more daycare facilities. He conveys, "When jobs are created, it brings in families. We need the houses, and if people are going to go to work, then we need a place for their children if they are not in school." Supporting the addition of more small business in the downtown is also on his agenda, as well as working to increase tourism to the area. As a final thought he adds, "Sterling is known as the hub of Northeastern Colorado, and I'd like to make sure that we live up to, and exceed that."
AT A GLANCE
Sterling, Colorado
What: A city of 15,000 in Northeastern Colorado
Where: Logan County, Colorado
Website: www.sterlingcolo.com
Northeastern Junior College – www.njc.edu

Northeastern Junior College is a small-scale university located in Sterling, Colorado. With eight academic program departments on campus that offer a myriad of associate of arts and associate of science degrees where students successfully transfer to complete bachelor's degrees at institutions all over the country. We also offer a wide variety of career and technical education programs where students can become fully trained and workforce ready for careers in renewable energy, cosmetology, production agriculture and nursing to name a few. With five residence halls on campus, Northeastern boasts an active campus and student life. Northeastern is proud to have ten nationally ranked athletic teams, including rodeo, equine, and livestock judging teams. Northeastern offers strong performing and visual arts programs, with three art galleries on campus and a state-of-the-art recording studio and theater. With a large percentage of full-time faculty, students enjoy small class sizes with one-on-one interactions with their professors. While 70% of our students come from our five county service area in Northeast Colorado, Northeastern is delighted to have students from 21 countries and 22 states that help create a diverse student population. Our campus in Yuma, Colorado is essential to provide courses for students in neighboring towns and communities.
Northeastern serves an incredibly important purpose in preparing students for career fields experiencing workforce shortages in our community. Students in programs like Early Childhood Education, Nursing, Wind Technology, and Production Agriculture frequently have job offers in our area prior to graduation. In 2021, our Wind Technology program and early childhood education had 100% career placement of their graduates. Institutional research on graduates from AY 2016, shows students that transferred to other colleges and universities have been very successful in completing their higher education goals by earning bachelor and master degrees.
Another shortage in rural Colorado is with K-12 educators. Northeastern will be implementing three partnership bachelor degree programs in the fall for adult learners to pursue an education degree without having to leave our rural community, providing students and community members with the ability to further their education without uprooting their lives. Northeastern recognizes the needs of our community in Sterling and strives to provide a quality education at an affordable price. At Northeastern, our mission is to develop excellence in all our students by instilling knowledge, advancing skills, and providing opportunities for educational transfer and to enter the workforce successfully. At Northeastern, our passion is your education!