Saskatoon & Region Home Builders' Association
Saskatoon & Region Home Builders' Association
Business View Magazine interviews Nicole Burgess, CEO of the Saskatoon & Region Home Builders' Association, for our focus on Saskatchewan Construction
Housing is such an important issue right now and as a country we are facing a massive accessibility and affordability crisis. These issues urgently need to be addressed at all levels of government to ensure we continue to have an innovative and sustainable housing industry.
Perhaps even more concerning is the multitude of issues the residential construction industry is currently facing, which when combined, is a recipe for disaster. Nicole Burgess, CEO of the Saskatoon & Region Home Builders' Association (SRHBA) says the challenges facing the residential construction industry are significant and urgently need to be addressed if we are going to ensure that housing remains affordable and accessible in our province. She notes, "Rising construction costs and interest rates, supply chain challenges, labour shortages, and regulatory pressures are just some of the many challenges builders are facing right now."
The inflationary pressures are even more compounded when looking at rising construction costs.  According to the most recent data published by Statistics Canada, the cost of construction for new residential buildings in Saskatoon represents three times the average inflation rate in Saskatchewan, and these number continues to steadily increase. "The fear is that, if not addressed, builders will be forced to cut back on production as a result of these growing pressures, which will only further exacerbate the issue and put additional pressure on already concerning inventory levels," cautions Burgess.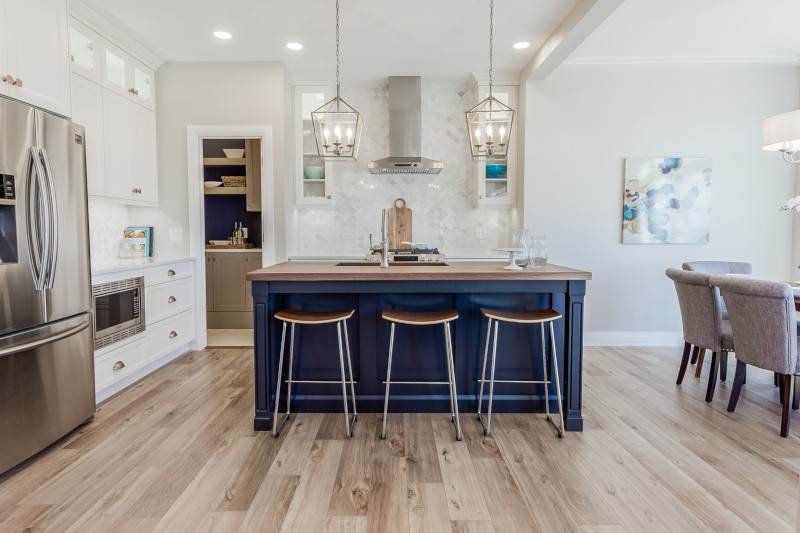 Targets such as the provincial and federal government's 2030 growth goals, at the current pace of construction, will likely result in a significant housing shortage, which has been a focus of the newly formed Saskatchewan Housing Continuum Network (SHCN), to which SRHBA is a founding partner.  The SHCN is a network of associations who are committed to working collaboratively to promote a healthy housing continuum as the cornerstone of Saskatchewan's competitive edge.
"Our first joint report looked at current housing inventory levels across the continuum and within the framework of what the shortfall would be if current inventory levels are maintained and the Saskatchewan governments 2030 growth plan is realized," Burgess explains. "What this research highlighted was some important gaps and challenges with regard to housing supply in our province, particularly in the category of single family homes, and the significant impact this shortfall would have on affordability and accessibility across our province."  The SHCN stresses in its recent report that affordable housing is an important pillar of the Saskatchewan Advantage, which requires appropriate public policy to help ensure there is enough housing supply to meet the demand.
Saskatoon's new housing market did experience a temporary increase in sales during the first quarter of 2022, as buyers jumped into the market ahead of rising interest rates. There were 267 new home sales in Saskatoon during Q1 2022, representing a 22.5% increase compared to the same period in 2021.  While seemingly encouraging, the strong year-over-year growth more accurately reflected the poor state of the market in 2021 rather than record shattering demand. Activity remains slow with transactions 33.0% below the 15-year average sales in the first three months of the year between 2007 and 2022.
This is a concerning trend, and one which the SRHBA is keeping a close eye on. According to Burgess, "A healthy supply of new housing is critical not just to support anticipated population growth, but to ensuring we are able to maintain our quality of life in Saskatchewan. However, without addressing the challenges faced by our builders, the concern is that there will be a further pull back in new home development in our region. We have already started to see this happen."
To accommodate government growth projections, increased housing supply in both the rental and homeownership market is essential not only to supporting affordability in the province, but also in ensuring that there is enough supply available to meet residents' needs. Currently there is an investment shortage in housing. Government taxation, labour and supply chain shortages hinder investment. This needs to change in order for investment to be reignited. More and diverse supply across the housing system will enable households to better match with housing they want, while minimizing the need for them to stretch their budget to bid for living spaces in a highly priced, limited supply environment.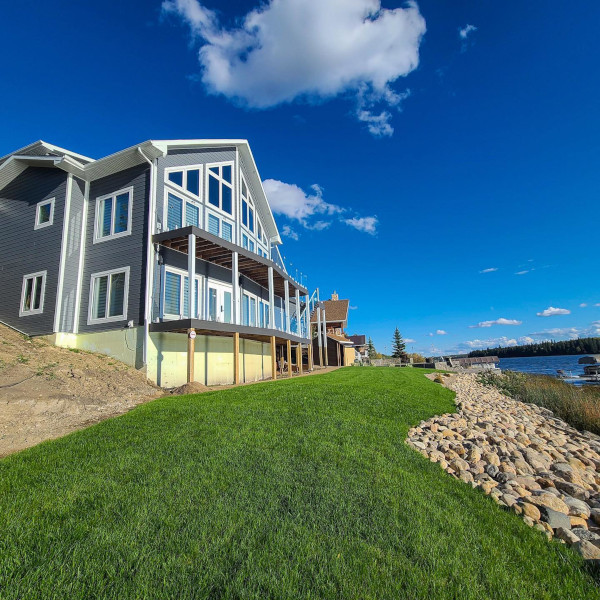 "The solution to our housing supply problems will need to be a multi-faceted approach, which engages all levels of government and supports innovation and out of the box thinking," says Burgess.
Governments can't achieve this increase in housing supply on its own. Partnerships and support are needed within all parts of the housing system to achieve 2030 goals. In Saskatchewan, the SRHBA, along with home builder members are in dialogue with the provincial government to maintain the PST (provincial sales tax) rebate program, which is set to expire in 2023, and will further add to eroding housing affordability in the province. Conrad Ehr, president of Ehrenburg Homes and chair of the SRHBA Board of Directors states, "We are working with the province to possibly extend or seek alternate tax reductions to offset rising interest rates and other affordability challenges." If the PST rebate is no longer in place, "a lot of buyers will be priced out of the market, and potentially will not be able to purchase appropriate housing for their needs." says Ehr.
Even with the current programs in place, there must be a drastic transformation of the housing sector, including government policies and processes. It is clear that Saskatchewan's approach to housing supply needs to be rethought and done differently. "To solve the issue of housing affordability, we need an 'all-hands-on-deck' approach to increasing the supply of housing to meet demand," says Burgess, "All levels of government, federal, provincial and municipal, must come together with industry to help build the supply of affordable housing and to help this initiative succeed."
Despite this, the future of the province is fairly bright. According to recent census data, over half of the province's population is under 40 years old with Saskatoon having one of the largest relative shares of millennials in the country. Much of Saskatchewan remains the most affordable real estate markets in Canada, where the possibility of owning a single-family home is well within reach of young families.  "What many people aren't aware of is that the residential construction industry is still the single largest wealth builder for most families, providing much needed jobs, homes and economic investment to our province and municipalities," Burgess explains, adding, "In Saskatchewan alone, our industry provides around $3.5 billion in economic investment and remains one of the largest and most significant contributors to GDP."
To summarize a cautionary tale, the challenges faced by the residential construction industry, rising interest rates, supply chain challenges, and labour market shortages could very well put Saskatchewan out of contention on the affordability scale soon. There is much work still to be done, but work that the SRHBA is committed to seeing through.
AT A GLANCE
Saskatoon & Region Home Builders' Association
What: Voice of the residential construction industry in Saskatoon and area since 1955.
Where: Based in Saskatoon, Saskatchewan
Website: https://saskatoonhomebuilders.com/