Hart Nissan
Going the extra mile
Business View Magazine interviews Executives Ed Hartoonian, Phil Englander, and Gary Hull of Hart Nissan for our focus on Top Automotive Dealerships in the U.S.
From day one, the Hart Nissan Group has been profitable because of its commitment to customer service, quality vehicles, and transparent client communications. With two locations in Virginia, Hart Nissan is not just a provider of new and used vehicles, SUVs, and trucks, it also offers dedicated and specific services designed to improve the customer experience from shop to SOLD.
Dealer Principal Ed Hartoonian had fallen in love with Virginia despite spending several years living and working in California. He decided to move to the Old Dominion State to start his own dealer group, purchasing a former dealership in Mechanicsville in 2018 that had fallen upon difficult financial times. Hartoonian eventually brought two long-time colleagues, Fixed Operations Director Gary Hull and Sales Manager and Commercial Vehicle Manager Phil Englander, in to join him. Together, the three leaders had several combined decades of experience in the auto dealership field.
"I just loved the people, nature and geography of the State of Virginia, but I had to have Gary and Phil join me," Hartoonian says. "They and the rest of our executive team have been crucial and instrumental every step of the way."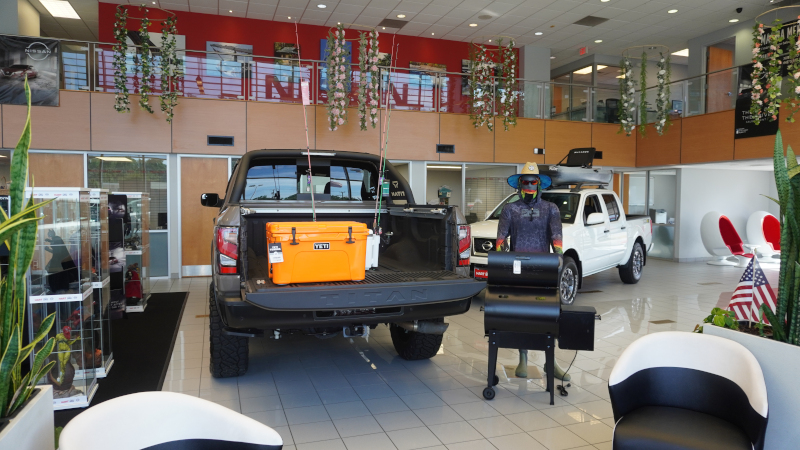 Excelling during a pandemic
Less than two years after opening Hart Nissan, the COVID pandemic hit. But since Virginia considered auto dealerships an essential business, Hartoonian and his team never had to close their doors. They quickly adapted to the "new normal" with in-person car deliveries and a dramatic increase in online buying. The firm not only remained profitable but never had to lay off a single employee.
In fact, Hart Nissan was so successful that it opened a second dealer location in Springfield, Virginia at the height of the pandemic in October 2020. The company has grown its revenue by focusing on revenue generating areas that benefit customers, such as rentals, a mobile service, sourcing the highest quality parts even during severe supply chain challenges, and more. "We look at the dealership as a business within a business because we have so many high-performing departments," Hull says. "We want to keep our customers engaged in the life cycle so that they come to us with their needs."
Another way to do that is through a newly established Rewards Program, developed largely by Englander with the help of other team members. The program empowers customers to earn bonus points for service, maintenance, purchases, etc. Long-time customers have expressed excitement at the potential for banking a bank of reward points for future discounts and free items. Englander explains, "Our dedicated Business Development Team takes inbound service calls and proactively reaches out to customers to remind them of upcoming service dates and potential needs as a way to highlight the value of preventative maintenance. It has been a model that has worked well for us."
Minimal turnover during the Great Resignation
One of the secrets to Hart Nissan's success is that it has experienced very little turnover during what has been an extremely challenging time for most employers to find skilled and experienced labor to adeptly fill open positions. The few openings that Hart Nissan has experienced recently often attract qualified candidates through an active social media campaign. Others have come as referrals from existing employees who personally vouch for the benefits of being a Hart Nissan team member. "We do collaborate with our staff to recruit new employees because that is our best source of finding great people," says Englander.
Perhaps another secret to maintaining a well-oiled work environment that includes more than 150 employees is a culture that has been established to ensure congruency between what team members say to customers and the team members' actions. These deliverables include execution, delivery, and keeping promises. "What we say is what we do – it's that simple," Hartoonian states. "We want our customers to have a great buying and service experience so they will come back time and time again."
Englander calls it a "culture of service," where even a Hart Nissan colleague who worked elsewhere in the dealer market for luxury nameplates for more than 30 years is amazed at the difference. That employee recently approached Englander to tell him that she never knew she could work at a place where customer service mattered so much.
The Hart Nissan website takes it even a step further, referring to one of the Hart differences being its "raving fan culture" for employees and customers. The firm creates a team environment, so its employee members can support one another in achieving their personal goals and the organization's outcomes. "Going the extra mile for our employees and customers is not a motto but a way of life at Hart," Englander says.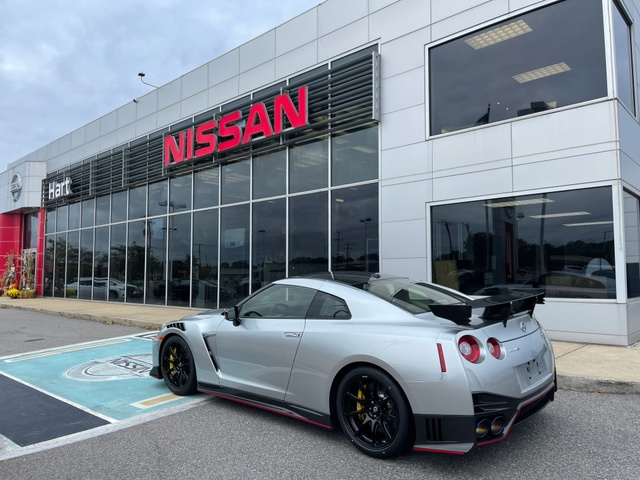 Giving back to the local community
Like any auto dealer group, branding and advertising is needed to build the business and attract new leads. In that regard, Hart Nissan works with a variety of advertising partners like Audacy, the second largest radio company in the U.S., to brand the right message to the right target audience at the right time. Audacy's team of professionals created the group's new brand as simply "Hart" where the OEM name is secondary because of the level of service provided by the dealer. As Hartoonian puts it, "everything we do is from the Hart."
As part of that "Hart," the group is committed to supporting the local community and numerous charitable causes. Employees and customers are encouraged to suggest worthwhile charities, and those ideas are considered and often acted upon with financial and other support by team members and the company as whole. Two of the more notable non-profits supported by Hart Nissan are the Five O's Tiki Foundation, which support local law enforcement officials and employees, and the Leukemia and Lymphoma Society. The company also partners with other for-profit companies such as Hanover Vegetable Farm (a provider of fresh vegetables, pumpkins, yard materials like mulch), local sports teams, and Green Top Sporting Goods for joint business promotions and community events.
The future is bright
With nearly four years of growth and profitability already on the books, the future is looking extremely bright at Hart Nissan. The dealer group has already taken many steps to support future growth at both Virginia locations, such as:
• Investing in high-tech and physical facility upgrades to support customers and employees – even when not required by the OEM.
• Focusing on constantly improving the customer experience at the dealership, online, and in local communities.
• Looking for opportunities to support organic growth through referrals and customer programs.
• Ensuring those aforementioned high-tech investments support a frictionless environment that appeals to customers, regardless of how they want to purchase a vehicle.
• Engaging in a culture of transparent transactions where customer communications are clear and constant.
• Upgrading its EV charging infrastructure onsite and becoming a subject matter expert for customers interested in driving an electric vehicle.
Additionally, Hart Nissan will consider acquiring other dealerships when such a business decision would support the group's mission and positively contribute to bottom-line growth. Perhaps Hull puts it best, when he shares, "Ed's vision is that of Hart Nissan. He keeps employees engaged and customers happy. It's a very entrepreneurial atmosphere as soon as you walk into one of our locations. That feeling trickles down from the very top."
AT A GLANCE
Hart Nissan
What: Automotive Dealer Group
Where: Mechanicsville, Virginia
Website: www.hartnissan.com
Orlando Business – sales@orlandobusiness.net
Orlando Business Solutions (OBS) offers Business Forms, Custom Printing, Apparel and Promotional Products to Automotive Dealerships at a Higher Level of Quality and Service, at the Price You Deserve.  OBS recently partnered with AURA (the Industries' Leader for Cyber Protection Services Provider of Vehicle and Identity Theft).  AURA is the Most Effective Solution to ensure Dealerships Comply with FTC Requirements.
MXS Solutions – www.mxssolutions.com
Automotive Digital Marketing Experts and the newest Automotive Website Provider leveraging the latest technology to deliver performance outpacing current industry results by huge margins. Find us on LinkedIn and check out our latest case study!
Website Platform Development & Management
National Vehicle Launch Campaigns
OEM Integrations & Tier 1 Software
Tier 2 & Tier 3 Websites