Maryland Automobile Dealers Association
Excited for what's new
Business View interviews Maryland Automobile Dealers Association President, Peter Kitzmiller, for our focus on the U.S. Automotive Dealer Sector
For more than 100 years, the Maryland Automobile Dealers Association (MADA) has been serving the interests of franchised new car and truck dealers across the state of Maryland. Representing approximately 300 dealerships and 40,000 employees, MADA is the one of the oldest dealer associations in the U.S.
Describing the association, MADA president Peter Kitzmiller says, "Our role has changed over the years, but not really. We are certainly the advocate and representative of all the new car and truck dealers in Maryland, with regards to state legislature, state agencies, and those kinds of things. That's our primary function, although, we do a lot of other things. We provide education for our members, we own the Auto Show in Baltimore, we have other companies that we interact with on behalf of dealers, but our primary purpose and focus is to represent the interests of new car and truck dealers."
The auto industry has not been immune to the effects of COVID, and MADA has been an important asset to dealers – helping to navigate regulations, while working to ensure that Maryland dealerships were able to continue operating. Kitzmiller recounts, "Ultimately, we were successful in Maryland, we stayed open from day one. I have to be honest, I've represented car dealers since the day I graduated from law school, my whole family is in the car business one way or the other, and I was certain that business was going to fall off a cliff and that our being open was really a symbolic thing, nothing more than that. Happily, I was as wrong as I could be."
He shares that although the first two months of the pandemic were "like a ghost town," things quickly bounced back, with dealerships reporting excellent results in 2020 and 2021. Unfortunately, the summer of 2021 brought with it supply shortages, as Kitzmiller relays, "Our inventories started to dwindle, and now they are pretty much gone. I talked to one of my Chevrolet dealers that normally has 300 new cars and trucks on the ground, and he's got 31. There seems to be indications that it's not going to get better in 2022. The inventory is going to be very, very tight, but it doesn't seem like it's going to get significantly worse. From a dealer's perspective, we've been able to weather this very well."
On the positive side, COVID has helped to accelerate the online experience in the industry, something that Kitzmiller reports has been a slow transition until recently. "I think the pandemic sped that up by five, six years, at least. During the first summer of COVID we were doing 99% of transactions with customers online," he reports. In order to remain open, sales departments were available by appointment only, prompting many customers to start their shopping experience virtually. With companies like Carvana promoting online car sales, Maryland dealers have had to be proactive about offering potential costumers the same options.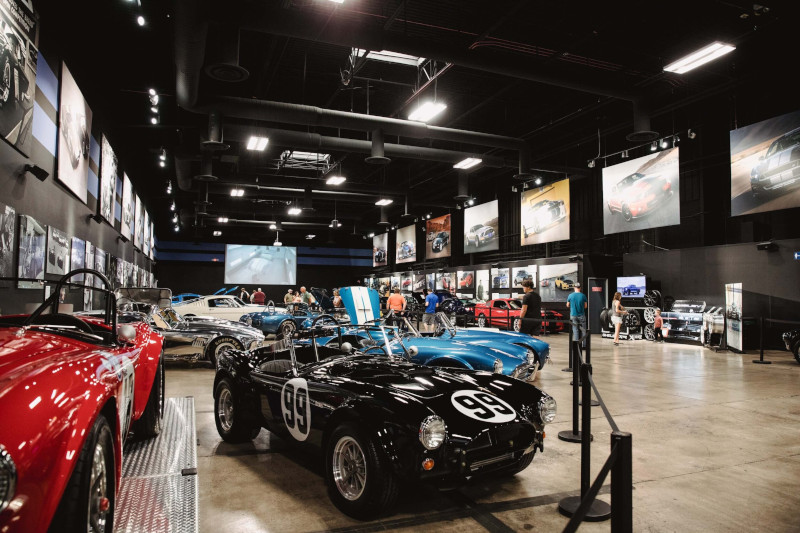 Kitzmiller emphasizes, "You can buy online from a Maryland dealer, as well, the flip side is that if you really want to test drive a car, we have that added benefit – you can come down and do that too. I certainly don't believe that everybody's going to buy a car online, but our ability to do that has been greatly enhanced. If you wanted to be in the game that's what you had to do. One thing about car dealers, they're very resilient people. They respond to change quickly, and they did that here for sure."
From an association standpoint, MADA continued to work for their members throughout the pandemic, helping dealers navigate the PPP loan system, and providing resources about conducting business online. "Every time you have a new technology, there are challenges that come up," Kitzmiller asserts, sharing that the state introduced a new motor vehicle registration system during COVID. "It was a very difficult rollout. We had dealers who weren't able to get tags for customers. We've spent a lot of time working with our MVA on that, and we've got that back to a kind of semi-normal now. As we go forward, as we do more and more online, there are other challenges that are going to be coming up, and we are going to be ready to help our members get through that."
Workforce shortages, although not new, have become more prevalent in recent years. "We've always had the issue, but it's gotten more difficult getting new technicians, especially in the service department. It's a shortage that is very significant, across the country," says Kitzmiller. MADA, at the state level, along with associations at the national level, have been engaged in addressing this issue. He notes, "Our focus for workforce is working with community colleges and high schools to get people interested in being technicians. With electric cars coming, the job is going to change but the number one workforce issue for automobile dealers is technicians. We have a foundation, we give scholarships. We need to do a better job though. Nobody that I'm aware of nationwide has really come up with the magic bullet here, but we have to keep working at it because the need is definitely there."
Vehicles for Change, an organization offering car ownership and technical training to people in need, has introduced a re-entry program, providing automotive training to previously incarcerated individuals, as a bridge to employment. Other programs working to fill these workforce gaps include military organizations aimed at retired military who have automotive experience.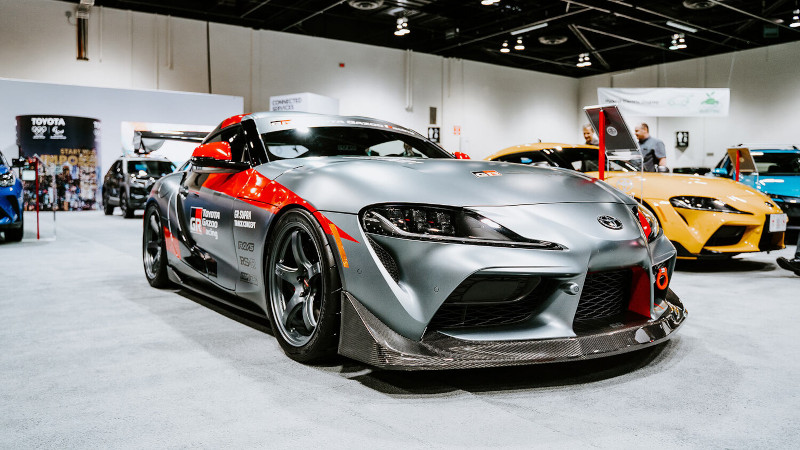 With electric vehicles top of mind in the industry, Kitzmiller says that Maryland has been at the forefront of encouraging this trend. "We were one of the first states that had a tax credit when you bought an electric vehicle. Unfortunately, that tax credit sunsetted two years ago during the pandemic, and we haven't put it back." Explaining that he believes infrastructure is the more important issue, he adds, "People want to know, if they buy an electric car, where they'll be able to charge it. We have to work on building codes to figure out how we can make that easier for people to get their home ready when they bring an electric vehicle in. If we want to get to a significant number of these vehicles on the road, we need to address all these things."
Availability of product has been another challenge, although this is changing. Kitzmiller acknowledges, "There is this narrative out there that traditional car dealers don't want to sell electric cars, for a variety of reasons. That is nonsense. Electric vehicles haven't sold in any kind of volume, not because dealers don't want to sell them, it's because we haven't had anything to sell." He explains that the only available EVs up to now have been 4-door sedans, not a popular option in a market leaning towards crossover SUVs and pickup trucks. "The F-150 is the number one selling vehicle in the United States for the last 20 years. The F-150 Lightning which is 100% electric, has 150,000 reservations now. GM is coming out with two electric pickups, there's already three or four SUVs. So, the point is, we now have something that we can actually sell to people, and the range has gotten dramatically better. You can get up to 300 miles on a charge."
Bringing back the Baltimore Auto Show in 2022 was a success, and also a hopeful sign of a return to more normal times. As things continue to move in this direction, MADA members and consumers will see a wide range of electric vehicle options coming to market – from the previously mentioned F-150 Lightning, to the revived GMC Hummer, to more mainstream options from Toyota. "It is going to be interesting to see how the customers react," says Kitzmiller. "From what I've seen so far, I think it's been very encouraging. I think we've got all the people now that want to drive an electric car because it's cool, or they want to be the first one on the block, or because of environmental consciousness. Now we're getting to the second step. We are going to have to start selling these vehicles on their merits, and I think we've got a pretty good product to sell."
As for what the future holds, he offers, "In the next couple of years, with all the new product that's coming out, you are going to see some pretty amazing things. Everybody wants to complicate the automobile business with all these factors, but at the end of the day, it's product. A product that people are excited about, that's what drives our business."
AT A GLANCE
Maryland Automobile Dealers Association
What: A trade organization representing automobile dealerships in the State of Maryland
Where: Based in Annapolis, Maryland
Website: www.mdauto.org.