Reynoldsburg, Ohio
"Home is here."
Business View Magazine interviews Andrew Bowsher, Development Director of Reynoldsburg, Ohio, for our focus on Economic Development in U.S. Cities
Cruising down the curves of historic U.S. Route 40, you'll discover the heart of Reynoldsburg, Ohio, "The City of Respect." The term, coined in 2006 when immigrants from Nepal and Bhutan began to call the city home, is reminiscent of the Mid-western values and support for diversity that Reynoldsburg upholds. The thriving city of over 40,000 residents takes pride in its goals to put community first. Countless benefits, including its proximity to Columbus, affordability, and balance of green space, shopping, and entertainment are by-products of its aim to elevate the neighborhood and support opportunities. This attitude reflects why the city's preferred tagline is "Home is Here."
Andrew Bowsher, Development Director of Reynoldsburg, acknowledges, "It's our community-shared values, the belief that celebrating our past, embracing diversity and supporting our city's vision motivates us to create a dynamic future for the people and businesses who call Reynoldsburg home." No wonder that in August 2020, Realtor.com named Reynoldsburg the Second Hottest Housing Market in the nation.
Today, more people are starting to call Reynoldsburg home, as many young families and professionals are relocating there. After decades of being known as a bedroom community, now, thanks to its continued development, the city stands independently as a locale to live and work. With a 10-minute drive time to the international airport and downtown Columbus within a 20-minute drive, young professionals with the median age of 35, as well as the senior community, take advantage of the city's new development projects and growing job offerings.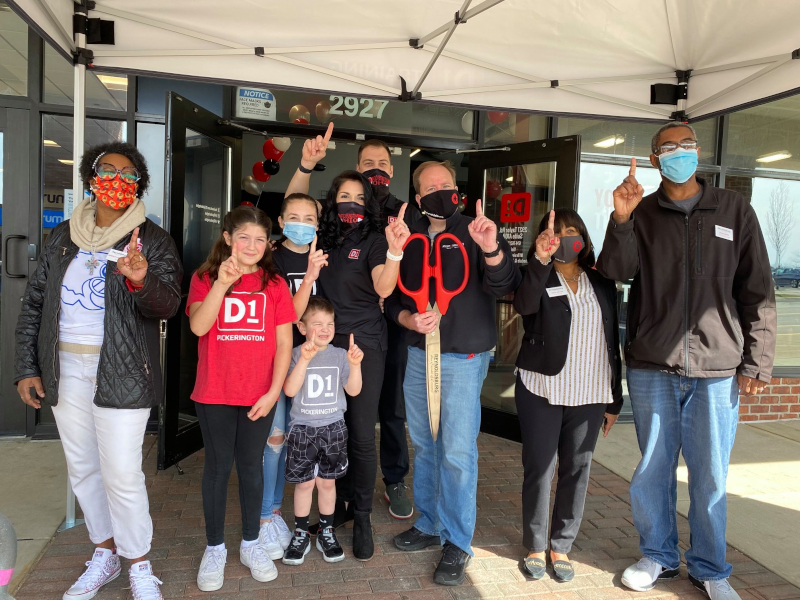 Reynoldsburg is in high demand, with a fast-moving housing market that poses a serious issue for the city council. Short supply creates an obstacle to meet the demand and remain diverse. While facing the challenge of deciding how to add supply sustainably without overburdening infrastructure, the city harkens back to its core values. It takes on large housing development projects necessary to welcome new neighbors. These projects include the Eastwood Project being built and designed by the Ciminello Development Corporation. A mix of apartments, NYC brownstone-style town homes, and senior living units ranging from $300,000-600,000 will be set alongside a $4 million community center with an outdoor pool, trails, and a wooded park.
The property's seniors will live in convenience with closer lots and smaller yards as they build their own community in the brick-paved communal courtyard. Fun is a priority with the option to add an outdoor pool or kitchen with a pizza oven to their home. Their younger neighbors will be able to move into the traditional Boulevard-type modern homes. The property on the east side of Reynoldsburg recently completed the annexation process, and the developer has submitted planning commission documents in anticipation to begin construction in the fall.
Old and new neighbors have several job offerings at their doorstep, especially those from Reynoldsburg's major employers. The human resources division and large distribution chains of L Brands – parent company of popular franchises Victoria's Secret, La Senza, and Bath and Body Works – employs several thousand people. Another going concern is Dynalab Corporation, a technology company that manufactures microchip processors for smart meters, car harnesses for manufacturing equipment, and test kits for assembly lines. Also based in Reynoldsburg, the Ohio Department of Agriculture and the Ohio Fire Academy make it necessary to travel to the city for agriculture-related needs, fire marshal training, and fire department registration and certification. "I think having the Dept. of Agriculture here bodes well with the agrarian roots that we have as the birthplace of the tomato," Bowsher says. The Reynoldsburg School District rounds out the largest employers bolstering the city, as it employs many teachers and administrators.
Residents and visitors can also enjoy the luxuries of the city's retail market on East Main Street, and expect further development in this area on the horizon. Olde Reynoldsburg, the city's historic downtown area along the National Road, is in the midst of rebirth, as old and new restaurants collaborate to re-energize the city's hub. New community eatery Tempe Taco Company and event/wedding venue 1883 Locale share the space with old-time favorites, like Vick's Gourmet Pizza, which moved to and renovated McConnell's Hardware Store. They're not the only ones up for revamps. The City of Reynoldsburg bought the Happy Dragon Chinese Restaurant to demolish it and erect a mixed-used development in its place. The property will feature a ground-floor restaurant, retail space, a dental practice, and office space.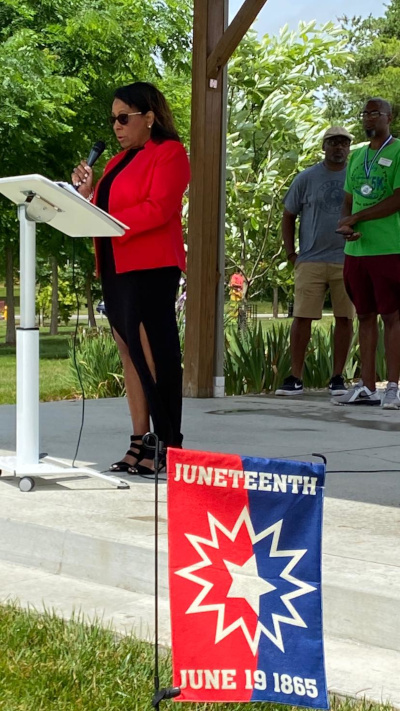 The city has launched a multitude of initiatives for training and career development for students and learning adults to prepare them for positions with employers like these. Reynoldsburg City Schools are interconnected with neighboring districts as part of the Eastland-Fairfield Career and Technical Schools. The city has also partnered with local colleges, like Columbus State Community College and Mount Carmel College of Nursing. Columbus State hosts Reynoldsburg students and adult learners, who skip long commutes for a local campus that offers night-time associate degree programs to pursue higher education on their own time. Meanwhile, Mount Carmel provides students with a direct link to practical work experience as part of the Trinity Health System.
Students from the district are entering these programs with a STEM education after studying at STEM- or STEAM-certified academies from kindergarten through 12th grade. First, they attend one of three elementary schools, like Herbert Mills Elementary, and then choose one of four academies or the 9X Impact Academy with the career pathways of health sciences and human services, business, education, law, and leadership, performing and design arts, and environmental science, technology, engineering, and math. The schools combine traditional high school classes with vocational training and college-level courses so they can graduate with a high school diploma and associate degree.
Bowsher explains, "It's not just about education, but it's also preparing them for a life outside of school, if they choose to take that path, or they can take those college credits and be one step closer to a college degree." The program helps students dodge expensive education tuition fees, enrol in a four-year school, and graduate with a bachelor's degree in half the time.
The robust school system isn't the only beacon for residents. Leveraging its agrarian past, recently elected Mayor Joe Begeny established the green initiative 'the Green Tomato'. In partnership with the Mid-Ohio Regional Planning Commission (MORPC) and Clean Ohio, the city is racing to become a green-certified city. Programs stemming from this initiative include the launch of a recycling program in 2019 with new recycling carts for residents; starting to use new solar technology; and scouting out grants for charging stations to increase its current stock to 15 with the communities of Gahanna and Whitehall.
The council's hiring process reflects the green city initiative, as it recently hired three arborists who help the city replant trees, develop an urban forestry program, and expand its parks and outdoor amenities. As part of this expansion, the city and central Ohio regional cities launched "Rapid Five" to boost green transportation – linking trails in communities so residents opt to ride a bike or run from city to city. The region is using millions of dollars to restore streambanks in parks, add miles of trail and new community gardens, and create areas for kayaking and boating.
The green initiatives are just a sliver of Reynoldsburg's revamping projects. Kickstarting revival of areas that haven't seen construction since the 1950s and 1960s is a priority. One such project, the Gateway Alliance Project, is at the city's western gateway, where Reynoldsburg will say "Goodbye" to vacant buildings of businesses shuttered during the market collapse of 2007/2008. Developer Alliance is demolishing the Kmart building on the corner of Brice and Main and several nearby buildings to construct a $200 million walkable mixed-use project with four-story buildings, ground-floor retail, a boutique hotel, a conference center, medical offices, state-of-the-art library, and housing. Demolition is set for August and construction will start next year. They will work alongside other local developers, including Trivium Development, Crawford Hoying, and The Columbus Metropolitan Library to modernize Reynoldsburg.
While working on its Happy Dragon project, the city plans to purchase a PNC Bank and redevelop it as an office building next to the new $30 million community center that opened in 2020 in the midst of the pandemic. Bowsher admits, "Of course, the pandemic didn't necessarily help membership rates and people going – we took that, and we've continued to build off of it." This positive outlook is shared across Reynoldsburg as it stays on the course to become an independent and sustainable city up for any challenge. Bowsher explains, "The next three to five years, even 10 years down the road, we're going to take all that great work and the framework that we've laid out and continue moving the ball down the field. It's truly a bright future for our current and future residents"
AT A GLANCE
Reynoldsburg, Ohio
What: A diverse, growing community; population 40,000+
Where: Columbus Ohio Metro region
Website: ci.reynoldsburg.oh.us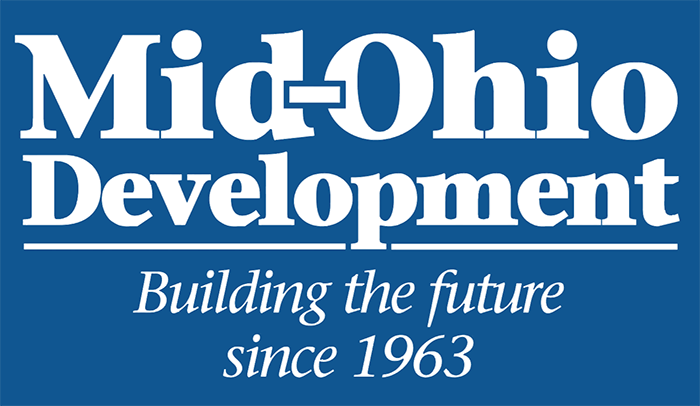 Mid-Ohio Development – www.midohiodevelopment.com
Mid-Ohio Development is a name synonymous with high-quality commercial and residential properties. Since 1963, the Murphy family has built a reputation for superior workmanship, long-lasting value, and design features that satisfy the needs and desires of families and businesses in Ohio. Four generations of unselfish service, a caring attitude, and hard work guarantee success in your build.