Douglas, Arizona
Building the foundation for growth
Business View interviews Douglas, Arizona Mayor Donald Huish and Interim City Manager Luis Pedroza for our focus on Economic Growth in U.S. Cities
If you're looking for big box stores, a 10-theater cinema, or a trip to the mall, Douglas, Arizona isn't for you. The city of 17,000 located along the border of the City of Agua Prieta, Mexico, prides itself on maintaining its small-town feel, Hispanic-American culture, and sense of community.
"You need Olive Garden, Ruth's Chris Steakhouse, or Chili's? Then we're not it," states Douglas Mayor Donald Huish. "But if you want to go in and say hello to the owner of the local restaurant and say hello to the cook and he knows exactly how to fix your chili rellenos, then this is the place."
Douglas is focused on community, attracting residents to the high desert city who are looking for a low cost of living, a slower pace and friendly atmosphere. "The number one thing about our community is the people," Huish says. "We have people that are very accepting, very loving, very family-oriented and that has a lot to do with the mixture of the Hispanic culture and the hardworking people who founded Douglas as a smelter town. So you put those things together and I think that's what makes us what we are now. Of course, we have our disagreements, but at the end of the day, we all end up sharing a lemonade together afterwards."
For Interim City Manager, Luis Pedroza, that mix of community and culture is what sets Douglas apart from other cities. He shares, "The binational culture that's here is unique from any other place that you go to. How we speak, how we celebrate, how we act with each other, how we hug when we see each other, it's just a very warm and inviting type of culture that marries between the Mexican and American culture. It's beautiful to be a part of that."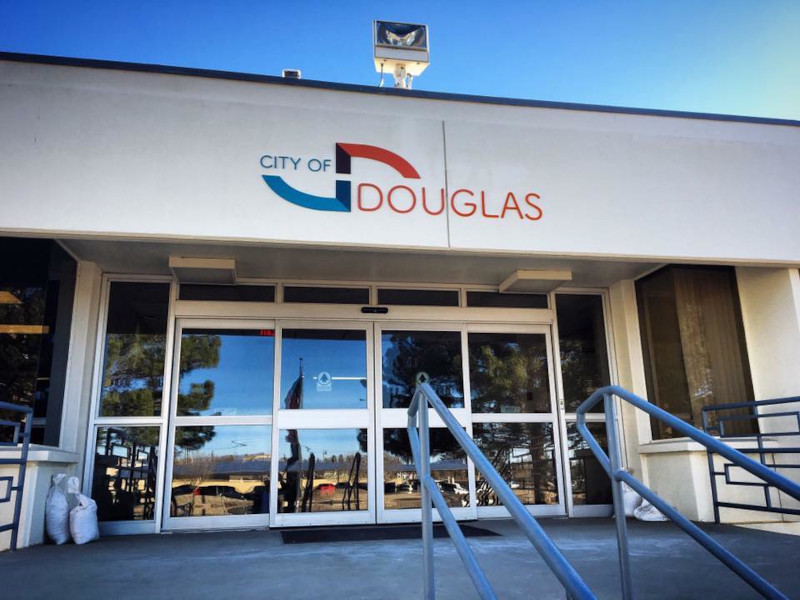 Situated along the U.S./Mexico border, Douglas has been the site of a port of entry to Mexico since 1914. An average of 60,000 trucks, 3.5 million cars, and 8 million people cross the country boundary each year, making it one of the region's top gateways to Mexico. Over the last 18 months, work has been done to prepare for a second port of entry in the community, shifting commercial trucks five miles west of the current operation to a new state-of-the-art facility. The current port will remain open to non-commercial traffic, including cars, buses and pedestrians.
The city is on edge, waiting to see if the Infrastructure Investments and Jobs Act will be passed by the House of Representatives this fall. That act will provide up to $17 billion in port infrastructure, including the funding needed for Douglas's port improvements. "I think this is a critical point," says Pedroza. "We are literally watching the news right now to see when this infrastructure bill is going to pass because this is the catalyst for what's going to come to the city; $441 million into the City of Douglas. It's going to be an engine here for opportunity. It's a very pivotal time that we're going through right now. It's exciting. We get to see it here and hopefully everybody else is going to experience it pretty soon when they see that new port."
The plans for the new port have spurred even more improvements to the area, including new additions to the city's already planned downtown revitalization project. The original plan was to improve the streetscape design of the downtown, but now, thanks to help from a federally funded study, they are also looking at how to prepare for changes that will come from the new port. "When the port happens, a lot of the warehousing within the downtown area would most likely move out towards the new port of entry," Huish says. "So there's a plan for how to fill those empty warehouses, how to draw people downtown from the border, and how to make us a more walkable city. We developed this plan with very robust and engaged community input."
So far, the city has planned to put $300,000 towards beginning the process of improving the downtown streetscape, including lighting and landscape design. They hope that the beautification process will help inspire the core businesses to make their own improvements to their buildings to help complete the overall look of the downtown. "I firmly believe that we're not going to run your business and we're not going to redo your building for you, but we're going to do everything else on the outside so that people want to be able to go to your place," Huish says. "Now, it's up to you to use your business savvy and be able to make it a place that somebody wants to visit because my nature is 'government get out of the way.'"
To incentivise businesses, Douglas offers quick turnaround time for plan approval and service calls, as well as small tax incentives. They also have a grant coordinator on staff, who can help point business owners in the direction of grants, historic or otherwise, that they may apply for to help fund any improvements.
To prepare the local workforce for the changes brought about by the new port, Douglas has worked closely with Cochise Community College, located just outside the city limits. "Their president has the exact vision that needs to be there for the role of a community college to be able to help and assist in these areas of economic development," says Huish. "He's geared up to be able to help in all areas of the port expansion. They are already looking into warehouse manager certificates, operations manager certificates, even offering truck driver classes, and truck mechanic classes." The college has also secured funding from the state legislature to expand its law enforcement training.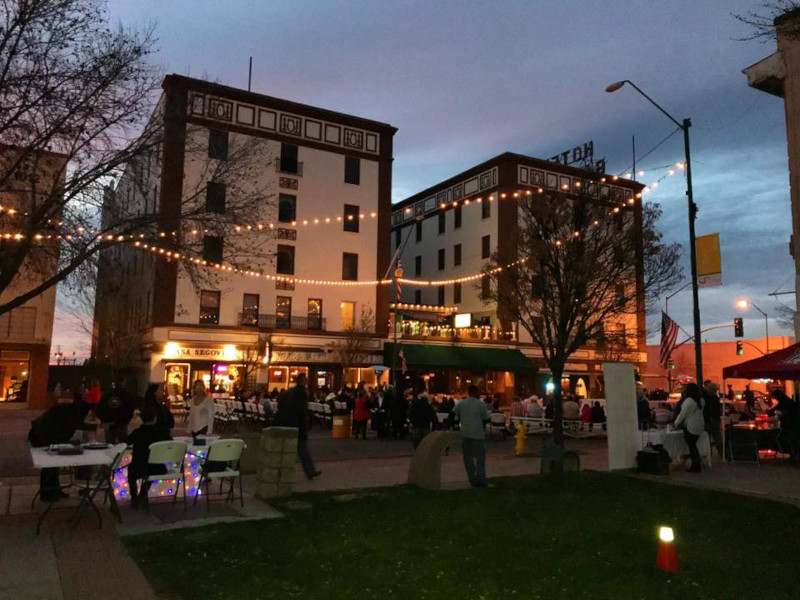 Providing education for the foundation of careers is highly valued in Douglas. The city works in partnership with ARIZONA@WORK, to host job fairs and provide retraining to individuals in need of work, and has also joined with the newly formed Douglas Educational Council to provide books to local school districts and libraries. "We see the value that education is going to make economically for someone," says Huish. "It's important that we see that and we understand that we need a trained workforce, and that's why we developed these partnerships."
When it comes to improving the city's infrastructure, Douglas has a lot on its agenda. First, is looking to either get three new wells, or deepen the existing wells to allow for greater access to the water table. Pedroza admits, "We are having some challenges here with water, as are other communities in Arizona and desert climates. We will actually have to increase our water and sewer rates to fund that, but we are one of the lowest rates in the state, so I think we will still be very competitive with our rates."
Next on the agenda is addressing streets. They are investing $1 million to help revamp the city's machinery and infrastructure so they can do more street repair work on their own. Funding will also be going toward public safety, including body cameras for police officers, building improvements for the police station, a new ambulance, and new cardiac monitors.
Parks, too, are getting an upgrade, including addressing an aging outdoor pool, expanding soccer facilities, and relocating a skate park to a more centralized location. "Our community is made up of beautiful parks and that speaks to who we are," Pedroza boasts. "We like to get out and have a barbecue and play sports and have social gatherings, so we put a lot of emphasis on our parks and taking care of them."
As changes begin to blossom in Douglas, Huish says they are "building the foundation for growth" – but not too much growth. "I really don't want to be a 75,000-population community. I'd love to keep it under 40,000," he explains. "I always get a little bit afraid of losing that hometown feeling, so what I envision for the next year is putting all the pieces together in place, so that we can be able to handle these opportunities to make our town even better. My goal is to expand the vision of what Douglas can be, to raise the standards here to attract and keep the people that work here, so that those who chose to live outside our community will want to come back and live here. I want to build a foundation that is strong, so it can handle what I view as an upcoming economic flourish that I anticipate happening over the next five years."
AT A GLANCE
Douglas, AZ, Arizona
What: A port city of over 17,000
Where: Located at the border of Agua Prieta, Mexico
Website: www.douglasaz.gov
Cox Communications – www.cox.com
Cox Communications is committed to creating meaningful moments of human connection through broadband applications and services. The largest private telecom company in America, we proudly serve approximately 400,000 product subscribers in Southern Arizona with residential and business digital television, 1G high speed Internet, security systems and digital telephone service.