Effingham Illinois
where culture, history, and opportunity come together
It's not just residents, Corporate headquarters and leading manufacturers have also discovered Effingham's charm
Coined as a city at the "Crossroads of Opportunity", Effingham Illinois is located at the intersection of major interstates I-57, and I-70. This unique position makes the community of just over 12,300 an ideal location for business, attracting manufacturing and corporate headquarters, as well as hospitality and restaurant enterprises.
As the seat of Effingham County, the city is also a center of healthcare, shopping, and recreation for the region, causing the population to double during daytime hours. Regarded as a hub of culture and entertainment, residents and visitors to the community can immerse themselves in the arts, enjoy live music and events, or stroll through the galleries and shops. For those looking to learn about the history of this vibrant city, the Effingham County Courthouse Museum is located in the heart of downtown, and for outdoor enthusiasts, recreation opportunities, like the TREC Trail System, abound.
Already a city of opportunity, Effingham continues to diversify, welcoming new industries such as headlight manufacturing company, Flex-N-Gate, which has recently purchased a 650,000-square-foot facility in the city.
Economic Development Director Todd Hull recounts, "They are actually only using half of the facility right now. They will initially employ about 325 people, but they anticipate when they are in full production in the entire facility, they'll have about 1000 new employees in Effingham."
Another project in the works is a QuickTrip roadside gas station and convenience stop in the city's north end, a familiar brand that will be a draw for people traveling through the community.
Founded in 1887, John Boos and Co., a leading manufacturer of butcher block and stainless steel food service products are Effingham's oldest company. With plans to add 90,000 square feet to their existing plant, they will also be adding approximately 20 new jobs in the city. "That is a nice project for us, just because the company continues to expand, and they're doing it in Effingham," Hull adds.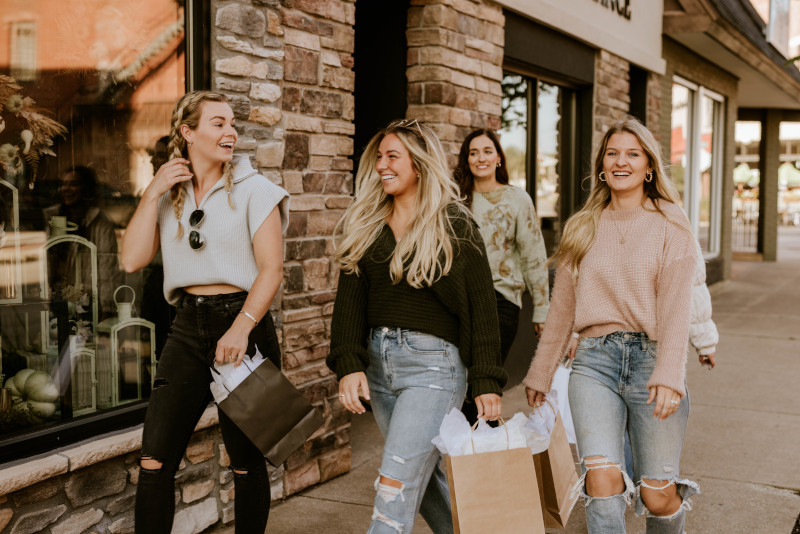 In order to attract new industry Effingham continues to invest in infrastructure improvements, as Steve Miller, City Administrator describes, "The purpose of that is for economic development, so that we have the adequate capacity within our water and our sewer systems, and we can continue to attract industry, as well as commercial and retail. That ties back into economic development, because, without the tax increment financing programs, the business districts, the enterprise zone, some of the infrastructure, and the upgrades and the continued maintenance of the infrastructure would have been very difficult."
Expanding an outer belt around the north and west sides of the city is another ongoing effort.
"A large portion of that along the outer belt west is complete." Miller elaborates. "Currently, the city is working on continuing that route from our commercial district over to North Route 45. We have plans in place for the next few years to budget, as well as apply for grants, to complete that roadway."
With a growing need for skilled employees, the Effingham Chamber of Commerce, the Effingham County PAVE Workforce and Education Committee, and other community groups have partnered to develop workforce development strategies. Sasha Althoff, Economic Development Specialist, relays, "What we've been doing with some of the groups are getting down to the high schools and the lower grades and encouraging career exploration. The chamber has a website called " EC Jobs that they are utilizing in the schools, and we also try to connect any businesses."
In partnership with Lake Land Community College's Effingham campus, businesses and employees can be linked with an apprenticeship coordinator for training opportunities. This can include skills certification for existing employees, as well as direction to benefits and tax incentives for apprenticeships.
The Effingham Regional Career Academy is also in the works, offering trades-based education to high school students. This project brings together the college, and the area school districts, creating a space for students from the region to work together to focus on specific skills and share resources. "The goal is to build a building in two years, through Lake Land Community College," maintains Miller. "It will allow a lot of high school students to get a jump on their careers. If they plan on going to a community college for a trade, they can actually take classes in high school. It gives them a start, to achieve a certificate or work toward their associate degree before they even graduate high school."
Workforce attraction means the availability of housing options, and this is top of mind in Effingham, where there are several residential developments underway. "Like many other communities, we have a workforce shortage. We need more workers, and along with that, we need more housing," conveys Hull.
"We are looking at adding a housing component into our enterprise zone. So, we would offer real estate tax abatement and sales tax exemption on building materials that would be utilized in trying to spur more housing development, both multi-family and single-family. That's in the works, we have submitted our application to the state. We are just waiting for final approval." One development currently bringing additional housing is Golden Fields, in the city's north end, which will add more single-family homes and an apartment building in the next year.
Accommodations for guests to the city are plentiful, and with 16 hotels currently, Effingham will soon add one more, a Hilton Home 2 Suites, which will be under construction this spring. For a community of its size, Effingham also has a range of dining options, with 65 restaurants catering to a variety of tastes. All of these hospitality features are paramount to Effingham's intention to market the city as a Midwestern Getaway.
The many events throughout the city are also part of this initiative, including two live music festivals at nearby Lake Sara. "Both of them are growing each year. We have Moccasin Creek festival every June and that's kind of an Americana music festival, super family-friendly, and then Summer Sundown Music Festival, which is in August September each year," shares Jodi Thoele, Director of Tourism.
"Poss Music Works is a not-for-profit music group that is bringing a lot of live music to the area. It's family-friendly, it's convenient and it's got a nice intimate feel to it, yet they're bringing in acts here, that in a few years, you will see on the main stage all over the world."
The Effingham Artisan Fair is a great event, bringing people from around the region to enjoy and support the work of local artists while enjoying food, drink, and live entertainment. In its 16th year, this event was first held in the city's downtown but has since been moved to the Tuscan Hills Winery, due to its growing success. Downtown Effingham is still host to the Effingham Jam, a barbeque cookoff competition with live entertainment, about which Thoele says, "It is one of those events that really makes you feel like you are living in that quaint downtown. There is a real sense of community."
An annual cruise night also takes place in the city core, with everything centered around the courthouse square, bringing a sense of rural charm and nostalgia to the community. In addition to cruise night, car lovers can enjoy the weekend-long Funfest events put on at Mid America Motorworks, a company specializing in Corvettes and VWs.
Christmas is also a special time for the city, with the 'Hallmark' feel of downtown highlighted by beautiful decorations and a Hometown Christmas event that brings the community together for entertainment, shopping, food, and celebration. "That has made the holidays really special, and really put Effingham on a regional map as far as a place to come and enjoy the holidays," Thoele boasts.
Preliminary plans are also underway for the reopening of the Heart Theatre, a 1950s art deco-style theatre that will be another exciting addition to the downtown. Another gem of the city is the Effingham Performance Center, a 1,500-seat not-for-profit theatre hosting big-name favorites such as LeAnn Rimes, John Michael Montgomery, and the Guess Who.
"There's no bad seat in the house," she acknowledges. "The acoustics are great there, it's a very intimate feeling when you're there. They bring in a lot of nationally known performers, but they also focus on the regional and the local too. We see a lot of people that will travel to Effingham to enjoy a show at the Effingham Performance Center."
Proud of its accomplishments, Effingham will continue to take a forward-thinking approach to growth.
Miller concludes, "We are very progressive in moving the city forward. Within the city, we have a very talented group of staff, and we attack all fronts and continue to press forward, whether it's our industry, new or expanding, it's commercial and retail, which we continually seek and encourage, or its the weekend activities that bring tourism. We are very progressive on all fronts."
AT A GLANCE
Effingham Illinois
What: A progressive city, and a hub of work, healthcare, and events for Effingham County
Where: South Central Illinois
Website: www.effinghamil.com