Woodstock, New Brunswick
Checking all the boxes
Business View Magazine interviews Mayor Arthur Slipp of Woodstock, New Brunswick for our focus on Economic Development & Growth in Canadian Towns & Cities
For families and businesses looking for an up-and-coming place to call home that has access to all the necessities and luxuries needed to build a bright future, Woodstock, New Brunswick checks all those boxes. The Town of Woodstock is one of the few places that truly offers something for everyone.
Despite record-breaking construction years recently, the cost of living and doing business in Woodstock has remained four percent lower than the rest of the province and exponentially lower than the Canadian national average. The town's amenities are abundant and its infrastructure is in tip-top shape with newer facilities and plans to continue upgrading. The town also offers numerous natural wonders to keep the whole family on the go all year round, including nature trails, all-terrain vehicle trails, bike paths, and much more.
Woodstock is nestled between the Saint John and the Meduxnekeag Rivers, providing great fishing opportunities, boating, kayaking, canoeing, and a wide variety of water sports. As New Brunswick's first incorporated town, Woodstock has more than 160 years of history and heritage to celebrate. It is home to some of the province's first pioneers and boasts some of the finest 19th-century homes, churches, and civic buildings in the Maritimes.
Andrew Garnett, Woodstock's Chief Administrative Officer says, "The town really has it all. What I like about Woodstock is that it has the feel of a small town, but we have lots of big town or city things to do. We have a number of great older homes; we have lots of great places to visit in the area that have that small town charm. We have good shopping, good restaurants and if you can't find it here, it's not that far to go to find what you want. But living in a town our size is great because I find it's never boring."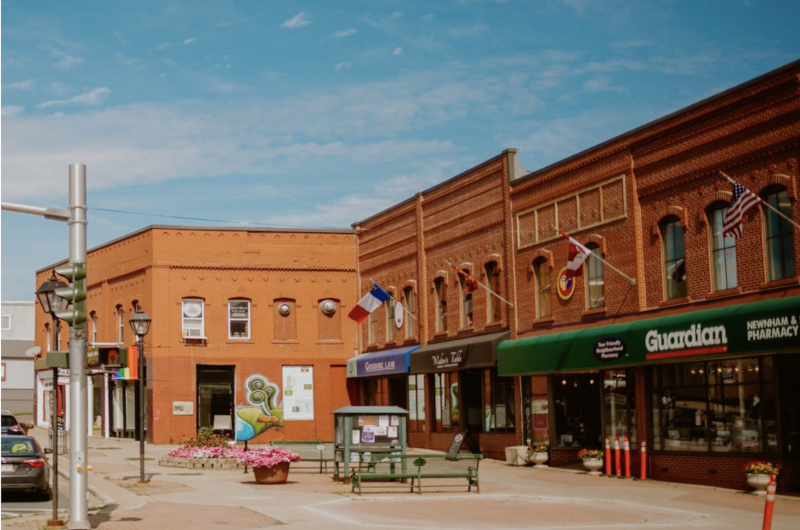 As of the 2021 census, the population of Woodstock is 5553, but in January 2023 it will balloon to more than 10,000 because it is amalgamating with the surrounding rural service district. The town has always functioned as the service centre for surrounding communities in the Saint John River Valley, which is one of the reasons government services are in the town. In the next municipal election, there will be eight councilors from five wards. Four councilors will be elected from the former service areas and four from the Town of Woodstock. The mayor will be elected at large.
The current mayor, Arthur Slipp acknowledges, "The process has gone well. We're going to have a tax base of approximately $1 billion dollars starting January 1, 2023, and so we're working at preparing more for that transition to expanding the municipal government here. We're going to be going to a regional focus now which will, I think, continue the prosperity and growth that we've seen over the last 10 years."
Slipp also says one of reasons the area is so popular and prosperous is due to its diverse economic base, "We're an agricultural area and we're experiencing a solid economy. The key thing for me is that we've got to continue to diversify the economy. There is a huge amount of economic activity that's flourishing here and we're a well-diversified region. It's a great community for raising a young family. Unemployment is not a problem here. There are tremendous opportunities."
Woodstock is located where the Trans-Canada Highway meets Interstate 95 leading to Houlton, Maine. It's also about 100 kilometers from the New Brunswick capital city of Fredericton. It boasts easy access to universities and colleges including New Brunswick Community College (NBCC), which has a campus in the town, The University of New Brunswick and St. Thomas University in Fredericton, and access to universities in Maine. Woodstock also has two newly constructed elementary schools and a renovated high school. NBCC has been successfully recruiting record numbers of international students who often bring their families to the town while they study. Slipp reports, "They often end up staying and settling in the town. We are working very, very strongly with the province and with our local multicultural association on the immigrant population and providing services to those. So, that has been a recent focus that has paid big dividends."
Like most municipalities, the lack of housing stock is a concern in Woodstock, but they've recently completed a housing study to identify residents' needs. The study showed high-end housing is doing fine, but affordable housing is a problem. According to Slipp, "We've been trying to work with different government programs to get developers to look at affordable housing and that's always a challenge, but we're having no problem with multi-residential construction and were having no problem with new commercial developments in the retail sector."
Amy Anderson, Deputy Mayor of Woodstock, says they have also overhauled their development and planning process to "make it simpler" for those looking to develop housing to align with the municipal plan "because we know that is a key factor moving forward with population growth."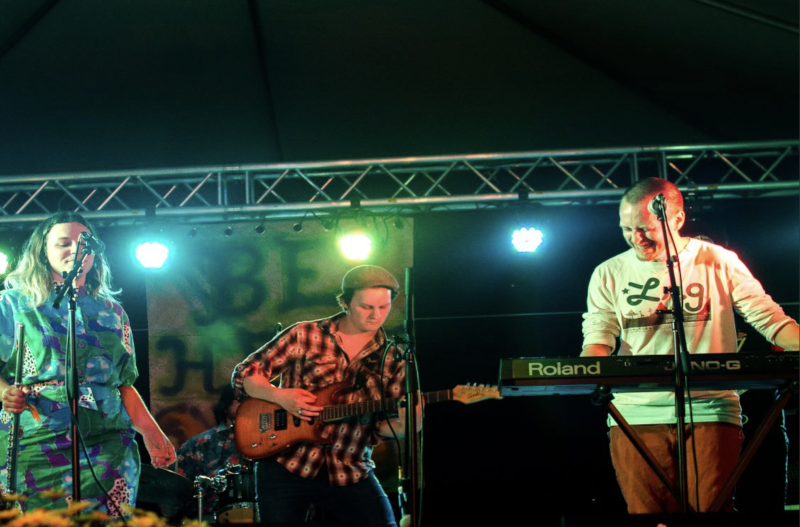 The downtown core of Woodstock is adorned with Victorian architecture from the 1880s with a beautiful waterfront straddling both rivers where many of the town's festivals, musical performances, and other events take place. A microbrewery is now setting up shop downtown and an expansion of the historical library was recently completed in the Thompson Centre, which is now the main entrance. There is also a new park beside the library which is used for summer concerts and library programming. Next on the agenda, they will soon start on a $700,000 renovation of the town's square. That will include new cobblestones, pendants, banners, and lighting. Slipp is pleased to report that they now have confirmation of funding for the project.
The town also boasts 5G internet access and a significant complement of recreation facilities that  include the only indoor community pool in a more than 100 km radius, an indoor walking track, gym, and much more. The town also offers many outdoor sports fields with high vision lighting. The recreation center also employs solar panels as part of their efforts to use less energy and counteract climate change. Anderson says, "The town has been working on a climate change resiliency plan and adapting other plans that include looking at what the vulnerabilities of our infrastructure may be in the face of extreme weather, of forest fires… you know there's all types of things that are increasing now due to climate change."
On the sustainability front, they've added back-up power to the town's well field water source and are looking to find where redundancies need to be in place to ensure the community never runs out of water. The town has a few different locations sporting chargers for electric vehicles, including two at NBCC, although electric vehicles haven't grown as popular yet as they have in some other communities.
Looking ahead, Slipp believes, "The future is very, very bright. The economy is vibrant here and we've diversified. Most of our businesses are owned by longstanding families in the community and they have taken care of their transition to the next generation of ownership within the family. The succession plans are strong and the prosperity here is local families investing in local businesses."
Anderson is looking forward to the potential of developing an active transportation plan and thinks "that's really going to draw younger residents and it's something that people are appreciating now especially with the pandemic… the ability to be outside and to have the outdoor recreation. Also to really see what the next phase of downtown revitalization is going to look like. Just making it a more vibrant and exciting place for people to live in."
AT A GLANCE
Woodstock, New Brunswick
What: A charming small town, on the cusp of visionary growth
Where: Saint John Valley, New Brunswick
Website: https://town.woodstock.nb.ca/