Forest Park, Georgia
A Small City with Big Plans for the Future
A vibrant municipality with a big heart, Forest Park, Georgia tips its hat to future growth
The city of Forest Park can be characterized by its vibrant community and commitment to progress. With various capital improvement projects underway, the city is on the path of growth and development, preserving its historical charm while embracing change.
Moving into the future with optimism and enthusiasm, Forest Park seeks to be known as a place with top amenities for residents and visitors, making it a desirable and welcoming destination for all.
Forest Park: Where Progress Meets Southern Charm
Highlighting significant developments in the growing community, Public Information Officer Javon Lloyd discloses a number of capital improvement projects, including a new fire station, the construction of a city center, and the revitalization of the downtown core.
With numerous projects on the horizon, he stresses, "The most exciting thing is that we have a lot of progress happening in the city. We want to be recognized as a place where people can come, they can do business, they can live, they can get entertainment, they can go to good restaurants."
While preserving Forest Park's historical character remains a top priority, Lloyd acknowledges, "You are going to have some residents who want to have a more traditional element when it comes to community features, saving historical buildings, but at the same time we are making sure that we are building and we're progressing. We have a lot of southern hospitality, a lot of charm, and we definitely don't want to lose that."
Maintaining A Stable Housing Market Amidst Growth
City Manager, Ricky Clark discusses the housing market in Forest Park, reporting that the median household price is approximately $186,000. He emphasizes that the city's goal is to diversify the housing portfolio, adding modern townhome concepts and single-family detached units to the existing stock.
He notes that while there is definitely a demand for high-end homes, the goal is to provide housing options for all income levels, from affordable and mixed-use units to luxury homes.
"One thing that we're trying to make certain that we're cognizant of, is once we start bringing in these new housing developments, that we stabilize the market so that we don't start displacing people from the community with the houses being too high," relays Clark. "Just last year, there was a brand new 3-story home built right here in one of our catalytic areas. That house sold for over $730,000 within a month. So, hats off to what the future holds for us, again, that future looks bright. But in order to cultivate a sense of community, you always want to ensure that you have housing for all."
Facing Connectivity Challenges with Determination
On the subject of infrastructure improvements, Clark says the biggest challenge in Forest Park is broadband connectivity. He underscores the issues faced by the community due to inconsistent and unreliable internet service, affecting governmental systems, education, and public safety, and raising questions about whether there has been sufficient investment in broadband and fiber infrastructure in the region.
Pointing out the critical importance of addressing this issue, he asserts, "It's something that we're really focusing on, in conjunction with other infrastructure items such as roadways, streetscape lighting and sewer."
"We really have to figure out how to get this community connected with strong internet accessibility, understanding that there's a large fraction of the community that doesn't even have access to the internet."
Taking Control of the Narrative
As Forest Park's Public Information Officer, Lloyd takes his role of promoting the city's positive attributes seriously. Prior to his arrival, the city lacked an in-house communications director to share its accomplishments, leading to stories about Forest Park being told by external sources, and limiting control over its narrative.
Utilizing various communication methods, including social media and email blasts, he says the focus is on branding Forest Park as a community with robust engagement, abundant resources, and opportunities, while also conveying that the city is here for its residents and businesses.
Clark adds, "People need to know that the Southside is no different than other areas across metro Atlanta, and that Forest Park –in many ways– offers an even better high quality of life."
Forest Park is also actively working on establishing a consistent brand, comparable to the instant recognition of a Coca-Cola bottle's label. The objective is to create a distinctive brand identity that all stakeholders, including citizens, investors, and developers, can unequivocally associate with Forest Park. These efforts align with Lloyd's communication initiatives, ensuring the city's positive accomplishments and features become widely recognized.
Economic Development, Valued Partnerships, and Collaborative Efforts
Forest Park thrives on collaborations that drive its growth and development. The city has successfully partnered with news media, securing extensive coverage in local newspapers, effectively promoting positive stories, increasing brand awareness, and attracting investments and development.
Additionally, strong collaboration with the Clayton County Board of Commissioners plays a vital role in funding innovative projects, such as the transformation of the old Rite Aid, an innovative project that will include a multifunctional space with a food hall, flexible workspace, and a commissary kitchen.
Partnerships with the Clayton County Chamber of Commerce and the Clayton County Board of Education further contribute to the city's progress and development.
Clark points out another key collaboration is that with Robinson Weeks Partners.  "Robinson Weeks Partners has partnered with the City of Forest Park and its Urban Redevelopment Agency since 2007 to masterplan and activate the former military base into a world class logistics park."  David Welch, CEO Robinson Weeks Partners highlights.
"Our number one priority from day one has been to replace the 2500 jobs that were lost when Fort Gillem was closed.  As of today, we have successfully exceeded our goal with 3000 new jobs at Fort Gillem with projections to exceed over 5000 when fully developed." Welch adds.
Employment opportunities are thriving in the community, largely due to Fort Gillem, a former US Army base that now boasts 5,000 new jobs. The development of a $180 million movie studio will soon bring another 1,200 jobs to the community. BlueStar is the production company behind the studio project, and they have taken measures to preserve the city's traditional look and feel while incorporating modern elements.
"It's a huge investment," Lloyd remarks. "So, it's going to be a huge benefit, not only to our local economic development efforts but also for the community as well." This is complemented by the job opportunities at the Gillem Logistics Center, which is home to companies like Amazon, Kroger, and Home Depot.
Workforce training remains a priority in Forest Park, making sure the city has residents who are equipped with the necessary skills for these jobs. "That way you keep the local dollar revolving. If we have jobs coming in like movie studios and logistics, let's put into place a plan to where we are actually bringing forth that workforce training so that individuals within this community are eligible to get some of those jobs. The flip side of that is talking to the local businesses to know what skill sets they are looking for," says Clark.
There is also a continued focus on the smaller mom-and-pop businesses that make up the fabric of the community. To bring these enterprises to the forefront, Forest Park offers a weekly business spotlight, promoting a local establishment.
"One of the things that I've learned is that oftentimes our local businesses don't do well because the community doesn't know that they exist," Clark maintains.
"There are a lot of interesting small businesses within communities, but people just don't know about them, and they don't have the marketing dollars to really promote their business. So why wouldn't we, as a local government, take the helm and promote them for free, especially since they're within our city."
Additionally, Forest Park is working on an economic development package aimed at attracting businesses to the area. This package will showcase key aspects of the community, including its strategic location near major intersections and proximity to Atlanta, while also emphasizing the enduring southern charm and affordable cost of living.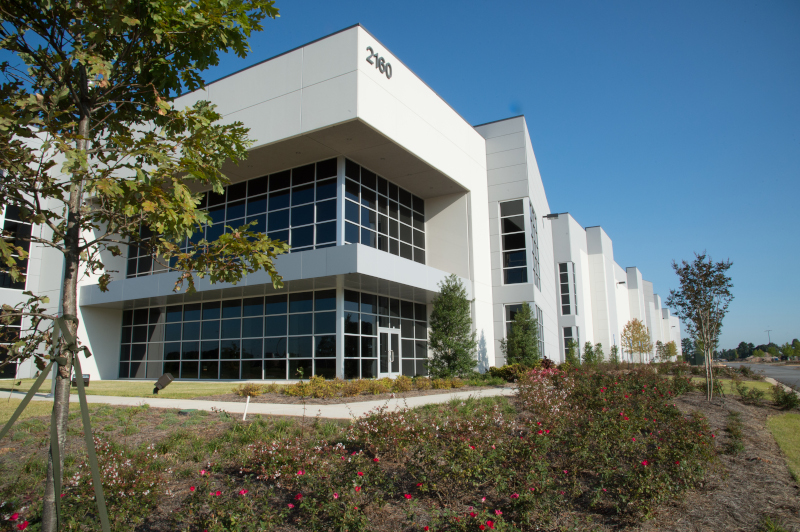 Bringing a Big City Vibe
Placing importance on improving the appeal of the downtown core, the city has also embarked on beautification and walkability efforts, to attract more dining, entertainment, and cultural amenities to the community.
"That's how you bring in dollars, that's how you bring in investments, that's how you bring people to your city," Lloyd suggests.
Recalling his own experience of growing up in a poor community, Clark shares how special it felt to visit Atlanta as a child, for its tall buildings, restaurants, and the quality of life it represented. He says,
"One of the things that we have focused on, in addition to looking at the restaurants and diversifying the housing portfolio on Main Street is also activating the area. Why should people have to travel 30 minutes to get good quality entertainment or good festivals? We're bringing that right to their back door."
As a community dedicated to progress and growth, Forest Park will continue to emphasize the importance of community engagement, branding, and preserving the city's historical character while promoting positive change.
As for what the future holds, Clark concludes, "Collectively we want to ensure that we're providing a city where people are comfortable walking and shopping in neighborhoods at all hours of the day, a community where beautiful landscaping replaces the notion of litter, a city where we continue to lock onto each other until we get this job done. I firmly believe that that's the reality that we can build when we build it together."
AT A GLANCE
Forest Park, Georgia
What: A progressive city with growth and opportunities on the horizon
Where: Clayton County, Georgia
Website: www.forestparkga.gov
Clayton County Office of Economic Development – www.claytoncountyga.gov
The Clayton County Office of Economic Development plays a pivotal role in shaping the future of our vibrant community and has earned its reputation as an award-winning powerhouse driving economic growth and prosperity in the region. Recent projects and initiatives demonstrate the dedication to progress and innovation. Situated in the heart of Georgia, Clayton County is poised for remarkable growth, and this office is at the forefront of facilitating that growth. Hartsfield-Jackson Atlanta International Airport, the world's busiest airport, has made Clayton County a global gateway for businesses. We've strategically attracted major projects, capitalizing on the airport's logistical advantages. Businesses are flocking to the area, drawn by the airport's connectivity and the strategic incentives offered by our office. This has not only created job opportunities, but has also bolstered our local economy. Clayton County is more than just a location; it's a diverse, thriving community with enormous potential. The Office of Economic Development is instrumental in harnessing this potential by fostering strategic initiatives like recruitment bus tours, industrial innovation, plus small business incubation on the horizon. This collaborative approach ensures that Clayton County remains at the forefront of economic progress, remaining an attractive destination for businesses and residents alike.
Robinson Weeks Partners – RobinsonWeeks.com
Robinson Weeks Partners is an Atlanta based industrial real estate development and investment firm. Privately held, it sponsors real estate funds and structures joint ventures to develop speculative industrial buildings, multi-phased projects and customized built-to-suits throughout the United States.