Newberg, Oregon
Steeped in tradition and blessed with natural assets
Sitting in the gorgeous Willamette River Valley between the mountains of eastern Oregon and the state's picturesque western coastline is Newberg, a town of about 25,000 residents. It provides a perfect blend of fun and functionality for its residents and business owners.
Newberg is home to George Fox University, a private Christian university originally founded as a school for Quakers in 1891. George Fox is now the largest private university in the state with more than 4,000 students between its main campus in Newberg and satellite campuses around Oregon.
The history of Quakers' settlement in and around Newberg has deep roots. The Quakers' establishment in Oregon dated back to the 1870s when Iowa resident William Hobson urged his fellow Quakers to migrate and settle in the Newberg area. By 2009, the Quakers in Oregon as a whole was renamed Northwest Yearly Meeting of Friends Church and numbered about 6,500 members in 67 churches. Today Newberg has more than 30 churches of various denominations, which offers many benefits according to Acting Mayor Rick Rogers.
"It's one of the reasons we have such an active community presence," says Rogers, adding that the charitable and volunteer spirit is alive in and around the city as well. "There is a lot of support for many really good organizations that do great work around here." Rogers himself is employed as a local executive with Habitat for Humanity.
In recent years Newberg has drawn interest from new residents of various demographic and socioeconomic backgrounds. As the community grows and further matures, it is facing some growing pains and infrastructure challenges, but ones that city leaders are determined to overcome. Plus, the local attractions and natural beauty of the area continue to be its most attractive asset.
Newberg is in the heart of the Willamette Valley's wine country and has received national acclaim for its array of wineries and restaurants. It has been listed fourth among the country's 10 Best Small Town Food Scenes by USA Today. As the area's own TasteNewberg.org website puts it, "Smell the Oregon wineries, meet the winemaker, and get a hands-on introduction to the soils here. Get a taste of Newberg and graduate from your own University of the Senses!" To profit from the surrounding wine district, Walking, bus, and e-bike tours of the various wineries in the area are readily available.
Newberg also has a noteworthy craft beer and foodie scene sure to please the taste buds of just about any visitor or resident. You can shop locally at boutiques full of fashion finds, must-have accessories, home items, and gifts. Guests can travel back in time by catching their favorite old movie at the historic Cameo Theatre or the unique and still operating 99W Drive-in.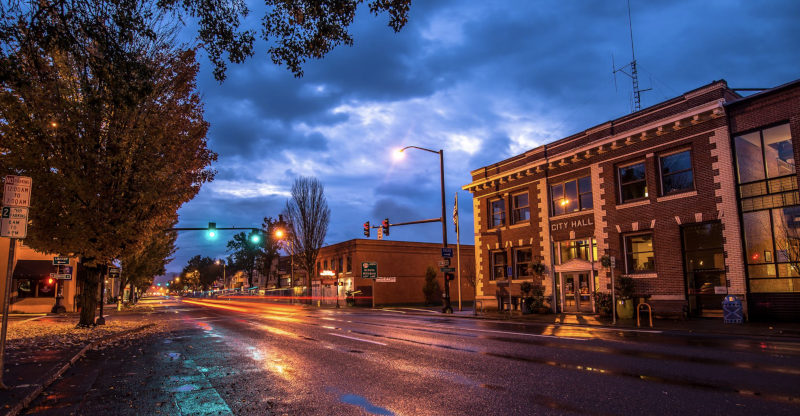 While the wine might bring many guests here, local residents also desire an emphasis on urban renewal efforts. The city council recently passed a bill to support infrastructure improvements from downtown Newberg to the riverfront area. Ongoing efforts by the Newberg Chamber of Commerce, the Newberg Downtown Coalition, and more also focus on recruitment and retention efforts.
Given Newberg's location in a highly desirable area that is 25 minutes from Portland, 35 minutes from Salem, and 90 minutes from Mt. Hood, new residents are moving in regularly to the region. But given the pandemic and overheated housing market, the need for affordable multi-family housing has grown exponentially. This has led to the establishment of single-family duplexes and quad-housing developments that are sorely needed in the area.
"Wages have not kept pace with the cost of housing which is an issue we are addressing," says Rogers. Like many other communities throughout the U.S., employers in and around Newberg have had a difficult time filling new positions and even maintaining staffing levels needed for operational efficiency. Newberg is home to two of the largest dental equipment manufacturers in the U.S., DCI, and A-dec, making the city the "dental equipment capital of America." Those businesses, along with Providence Newberg Medical Center, George Fox University, and other employers have received money from the Oregon State Legislature and other resources to fund recruiting efforts designed to attract new employees.
"We're working with developers and others to partner on ways to increase our options for affordable housing," Rogers explains. Recent studies have indicated that about 50 percent of Newberg's residents travel out of the city for work, while 40 percent of those working in Newberg live outside city limits. "Those numbers are not what we want to see because we want more of our residents living and working here," Rogers adds. "That is directly related to affordable housing."
The interest and continued need for volunteers to support the community's many churches and charities plays a role as well. "Volunteers are enormous and I see in my role every day (at Habitat for Humanity) how critical they are. We want to keep more of our residents working here so they have more time for volunteering rather than long commutes to and from work," Rogers elaborates.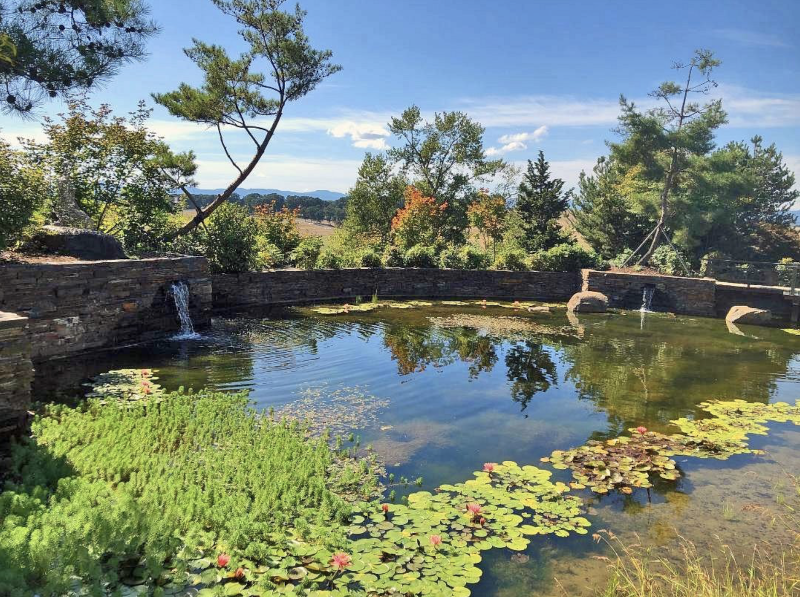 Newberg's historic paper mill was demolished in 2021, setting up a chain of events leading to a renewed effort at economic development. That paper mill until recent years had employed around 200 on the 200-acre site with easy access to local highways and roads. The redevelopment of that land, which borders the Willamette River, is designed to attract new investors and entrepreneurs who may be attracted by renewed water rights and high-generation electrical capabilities.
"Once remediation is completed, the area will be attractive for manufacturers and other industrial developers, but also may include some mixed-use development including residential and retail," Rogers says.
Newberg adopted its riverfront master plan in 2021, which calls for the development of land adjacent to the mill site for a variety of uses over the next several decades. According to Rogers the plan also includes "developing a thin tract of land along the bluff that sits between the Newberg-Dundee bypass and the Willamette River into a commercial, residential and recreational zone."
A concerted effort has been made to emphasize the sustainable use of resources, with the goal of utilizing more power generation and solar panels at the top of the wish list. From an infrastructure standpoint, the city hopes to build a bypass that will route traffic around downtown, making the main retail area more walkable.
The natural beauty of the region belies the many activities that are available year-round. Newberg's city council approved a plan for a new aquatic center for its residents and the Chehalem Cultural Center celebrates the arts, community, education, heritage, and inclusion of the region. It is housed in a historic brick building that began its life in 1935 as Central School.
Nearby is Chehalem Glenn Golf Course with 18 holes of championship golf and stunning scenery that offers fair play for golfers of all skill levels. Newberg is also home to an enthusiastic disc golf community with three courses in the area. State parks, seemingly unlimited hiking trails, and other outdoor wonders await anyone who visits.
In many ways, Rogers sees Newberg as the land of unlimited potential and opportunity. He hopes that the next few years will bring more affordable housing, the highway bypass to support downtown walkability, more efficient city services, and good-paying jobs for new residents with an abundance of workers for employers. These are good challenges to have because they indicate the growth that Newberg is experiencing.
"We've seen a surge in some remote workers, and we want to do what we can to help all of our new and existing residents feel engaged in the community," Rogers says.
"It's a great community to start a business, start a family, and even start a church. Everyone can belong here. If you want to get to know your neighbors, Newberg is an amazing place to be."
AT A GLANCE
Newberg, Oregon
What: City with a 25,000 population base in Willamette River Valley
Where: Eastern Oregon
Website: https://www.newbergoregon.gov/