Baytown, Texas
The investment continues
Business View Magazine interviews Rick Davis, City Manager of Baytown, Texas, for our focus on Growth & Economic Development in U.S. Cities
When the new Republic of Texas was in its infancy, economic development in the area now known as Baytown mostly depended upon rice farming and the growing number of brickyards that scraped high quality clays found along the bayous, creeks, and streams. Then in 1908, there was an oil boom which spurred the rapid growth of the Goose Creek community along with those of Wooster and Pelly. Together, they were incorporated as 'Baytown' under new charter on January 24, 1948.
"Baytown housed engineers, oil workers, and executives of Humble Oil, which was the predecessor of Exxon," explains City Manager Rick Davis. "So, we are the birthplace of Exxon. And as Houston's population continued to grow, the East side, where we are, has obviously diversified in terms of the motivations that people have for living in Baytown."
Industry in Baytown eventually morphed the function of oil and gas from what was once an upstream-focused community to a downstream "petrochemical hub." According to Davis. "What we're known for today are the byproducts of oil exploration – particularly ethane gas, which is used to create plastics. Now, our industry is focused primarily on petrochemicals including plastic manufacturing. Exxon currently operates one of the largest petrochemical facilities in the world right here in Baytown. The Gulf Coast itself is responsible for an approximately 85% share of petrochemical production globally. As a result, Baytown has become a very important place in terms of the U.S. economy, when you consider that a third of your automobile is made of plastics and other petrochemical-related products that had their birthplace somewhere in the Gulf Coast… likely right here in Baytown."
Baytown is proud of its global partnerships with Exxon Mobil, Chevon Phillips Chemical, Enterprise Products, and Covestro – alliances that are shaping the city's future and status as one of the nation's premier places to live, work, and play. At present time, there are more than 90 petrochemical companies in operation in the Baytown area.
"In the last 15 years, Baytown's population has gone up by about 20,000, to where we're now a city of 85,000 people," Davis reports. "Jobs have just exploded as a result of petrochemical manufacturing because there remains an insatiable appetite for plastics and polyethylene-related products. Probably the largest growing industry in Baytown has to do with logistics – moving products out of the Houston port. One of the most significant developments in town is a port facility called TGS Cedar Port, and there you have million-square-foot warehouses containing products that are shipped all over the world."
Current distributors include Home Depot, IKEA, and Red Bull. It's an impressive list that keeps growing as the area's general business prospers.
"NRG Energy is another corporate partner out our way," Davis continues. "They're a very large consumer services company. We also have Katoen Natie (KTN), they're a Belgian firm. They operate in excess of five million square feet of logistics here in Baytown. So, not only do we produce a lot in Baytown, but a lot of inventory produced elsewhere eventually finds its way here in preparation for being shipped out to the world. From here, they're loaded on trucks, on barges (if they're being transferred to the Houston port, where they get on a much larger ship), rail, air, every means of transportation imaginable seems to have their meeting here in Baytown."
By way of context, he mentions that the Houston area accounts for about 6% of the U.S. GDP – an astounding figure. "To say that the Houston area is important is an understatement. Baytown is more or less the post office in all of this, the distribution point for much of the domestic product."
On the residential side, between 3,000 and 5,000 homes have consistently been at some stage in the development process since 2015. There are currently about 10 major subdivisions in development in the Baytown area alone. "We've also seen a consistent improvement in the quality of housing that developers are willing to build here," Davis insists. "Once upon a time, these companies might have assumed that this was mostly a blue collar job haven, that only affordable housing could ever be marketed in our city. There has been a paradigm shift, with local builders realizing that the average petrochemical job exceeds $125K per year in salary and benefits. So, we do not have blue collar jobs in Baytown, we have gold collar jobs. There is plenty of disposable income in Baytown and a willingness and desire to buy housing that is elevated from where it once was."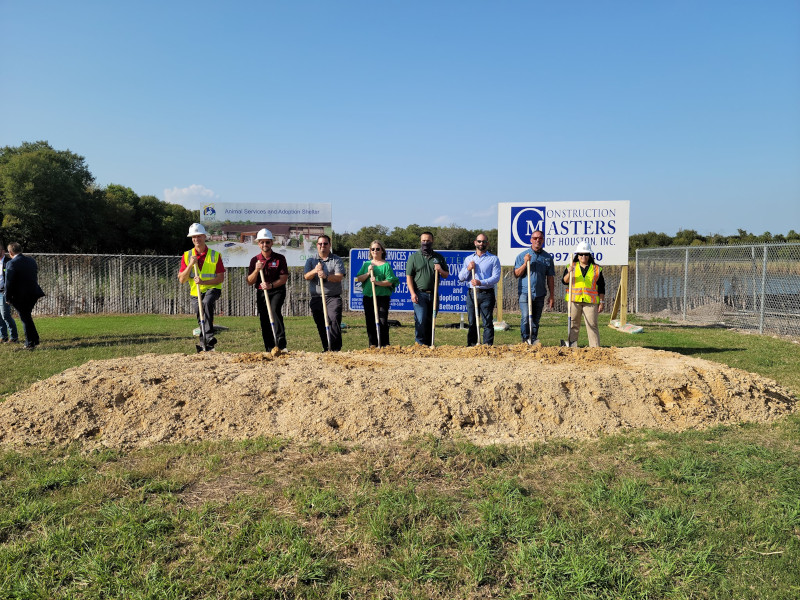 Baytown has witnessed a gradual appreciation of its median house value, with some development occurring in the southern extreme part of the city and its most robust residential growth happening in the north end. "We've seen companies like Lennar, which is a Friendswood product, and other prominent developers come into town and build not so much subdivisions anymore, but communities," Davis shares. "A lot of elements that weren't part of a typical subdivision – trails, lakes, recreational facilities, etc. – are now being re-introduced in Baytown, so that's very encouraging."
A developer's plan has also recently been released for the proposed T-36 at Baytown golf course, at the former location of Evergreen Point where construction just started on the project. "This would be an innovative configuration using a new geometry to develop 18 holes on only 105 acres, which is less than half of the acreage usually needed for that kind of a course," Davis explains. "We're talking about a PGA-certified course. The city has agreed to invest $6M and it will be operated by a premier golf development company called Landscapes Unlimited (LU), who were involved with Torrey Pines in San Diego. They'll actually be working alongside Ric Buckton, another renowned golf developer, and we're just thrilled to have them as partners."
Years ago, the city attempted to rehabilitate the old Evergreen Point golf course through a voter initiative, but it was defeated by less than 60 votes. So, they decided to preserve the property and look for a more bespoke solution. "Now we have one," Davis says. "We believe we're going to have a destination golf course that people from all over the globe are going to want to come to. It's the first of its kind in the world. It's so unique that they're filming a six-part documentary series that will be sent to national and regional sports networks."
Another major area of capital improvement in Baytown involves the new Fire Training Field and Center. The $8M phase III project, which is currently under construction, will add a training administration and classroom facility to complement the existing burn building, tower, rappelling walls, and confined space props. "These new builds will host jurisdictions from all over the country to come get certified, take classes, and engage in continued learning," notes Davis. "We also have an industrial firefighting component which is, I think, the most interesting one. This is a facility that is intended to simulate industrial fires, similar to the one that exists at Texas A&M University in College Station. That one is receiving its final tweaks and we have faith that it's going to be a resource for industrial firefighting units and other jurisdictions for decades to come."
Committed to building a healthy and safe community that serves the needs of all residents, Baytown is also investing in a $68M project to build a state-of-the-art fleet facility and 105,000 square foot police station and fire administration building to sit on the site where their current police station resides. "There is not a single dollar of tax-payer burden associated with this project," Davis announces. "It was funded through an economic development agreement with Enterprise Products, and it is a true partnership between the company and the city. It's a win-win agreement that provides Enterprise with a very business-friendly environment for them to continue to invest in our community and gives us a much needed facility for our emergency responders." Phase I, which is the fleet facility, is slated to be occupied by November 2022. After that, the city will "march immediately" into the construction of the main building, Phase II.
"In terms of the future, I think it's incredibly bright for Baytown," Davis concludes. "There are several large investments that companies want to continue to make in Baytown. I tell people that I had to wait to come to Baytown to even use the word 'billion', but that's the level of investment that is happening here. One of the best things to happen to us is a concept that many are gravitating to right now regarding environmental stewardship. A lot of companies are investing in carbon recapture, recycling, and blue energy. They are beginning to discover that there is a lot of profit associated with some of the alternatives to the traditional industrial methods. Baytown's role in this will likely mirror that of its past – an energy-industrial hub for those cleaner, greener industries."
AT A GLANCE
Baytown, Texas
What: A family-friendly community and manufacturing hub; population 90,000
Where: Southeast Texas on the northern side of Galveston Bay
Websites: www.baytown.org        www.Seizebaytown.com
TGS Cedar Port Industrial Park
www.tgscedarport.com – www.tgsgroup.com
Located near Houston, TX, TGS Cedar Port Industrial Park ("TGSCP") is the largest master-planned rail-and-barge-served industrial park in the USA. TGSCP spans 15,000 acres with over 11,000 acres available for development. The park is an ideal location for light or heavy industrial use, manufacturing of all types, and warehouse/distribution operations.
TGSCP is dual served by Union Pacific and BNSF Railroad, and it has the capacity to store approximately 4,500 railcars. There are four plastic resin focused companies in TGSCP, including Ravago Americas, Vinmar International, PBP, and Plastic Express. There is approximately 3 million square feet of warehouse capacity among these four companies' facilities, with two additional 1.2 million square feet of warehouse capacity under construction.
In addition to supporting the plastic resin packaging customers, TGSCP serves the plastic resin production market through its rail services. TGSCP has taken the Operation Clean Sweep Pledge, demonstrating its commitment to prevent plastic resin loss. TGSCP has added optical recognition software to help identify railcar defects upon receipt. It provides various railcar services to customers, including storage-in-transit, railcar cleaning and repair, and transloading.
TGSCP's storage-in-transit capacity is approximately 4,500 railcars daily, and it interchanges approximately 50,000 railcars per year. The commitment to service is measured daily with various key performance indicators to ensure the highest level of service in receipt and delivery of railcars for both TGSCP park tenants and third-party storage customers. TGSCP strives to foster greater working relationships with Union Pacific and BNSF Railroad.
TGSCP is ideally located in Baytown, TX in Chambers County, approximately 10 miles from Mont Belvieu, TX and the Houston Ship Channel, approximately 60 miles from Beaumont, TX and Freeport, TX, and approximately 100 miles to Lake Charles, LA. This location places TGSCP in the center of the plastic resin production market along the US Gulf Coast, with very close proximity to the largest plastic resin export port in the United States.
TGSCP's location is also an approximate 15-minute drive to Port Houston's Barbours Cut and Bayport container terminals. The location allows its customer base to efficiently transport export containers to Port Houston to supply plastic to the international markets.
TGSCP is one of the fastest growing industrial parks in North America with over 25 million square feet of industrial and manufacturing warehouses that are either existing or under construction. Sites are delivered "turn-key," fully entitled with utilities, drainage, and detention. TGSCP has a master planned drainage network, sits on a high elevation above sea level, and it is served by a large industrial electrical transmission network.
Trans-Global Solutions, Inc. (TGS) formed a partnership that purchased TGS Cedar Port Industrial Park in December 2014. TGS has offices located in Beaumont and Houston, Texas, and is a leading provider of transportation, comprehensive railroad, and heavy civil construction services. Their diverse capabilities include terminal development and operations, engineering and design, earthwork and new construction, track inspection, maintenance, 3rd party switching, locomotive leasing, rail car storage, cleaning, and repair.
Fidelis – www.frpltd.com
Over the last several years, Fidelis has worked closely with Baytown community leaders to redevelop San Jacinto Mall into San Jacinto Marketplace, to again be the area's premier shopping experience where the community can congregate to enjoy shopping, dining, and entertainment at this inviting, spacious, and aesthetically pleasing mixed-use destination.
In addition to retail, dining, and office, the center will include a six-acre plaza known as Pelican Green which will include recreational green space, outdoor dining options, and a spacious entertainment area. This is a great spot for friends and families to pull up a chair or lay down a blanket to watch the kids run around in the children's playscape, enjoy live music, watch a movie, or simply sit back and enjoy each other's company.
With the mall now closed and Fidelis overcoming some unforeseen obstacles, we are now in control of all the land within San Jacinto Marketplace, making redevelopment eminent. In fact, the environmental and remediation phases are nearing completion, and demolition and construction will soon follow. While a project of this size will take several years to complete, stores are estimated to open in 2024 with the final phases of development to follow.
Lee College – www.lee.edu
Lee College in Baytown, Texas is a comprehensive college offering transfer programs that lead to bachelor's degrees and a wide array of workforce degrees and certificates that prepare students for careers with family-sustaining wages. Founded in 1934, Lee College has four locations in Harris, Walker and Liberty Counties. Learn more at lee.edu.