Reading Regional Airport
Ready for more
Business View Magazine interviews Terry Sroka, Airport Manager at Reading Regional Airport, as part of our series on regional American airports.
Reading Regional Airport, also known as General Carl A. Spaatz Field, is a full-service, public airport located three miles northwest of the City of Reading, in Berks County, Pennsylvania. Originally a small airport that opened in 1939, it was taken over by the Army Corps of Engineers in 1942, which also bought a large quantity of land surrounding the airfield and repurposed the facility into a large military base for use in the war effort. Reading Army Airfield opened on June 1, 1943, with the 309th Base Headquarters and Air Base Squadron as its host unit. The mission was to train tactical reconnaissance units.
"The base also incorporated a 300-bed hospital," adds Airport Manager, Terry P. Sroka. "It had training facilities for the Navy and the Army Air Corps, and it was a large maintenance facility. In late 1944, there were approximately 300 B-24s that were coming back from Europe and being decommissioned and worked on. We actually had a prisoner of war camp on the Airport. Many of those prisoners ended up staying after the war in the Berks County area, but during the war, itself, the prisoners were taken from the Airport encampment to the local orchards and used as labor to pick apples and peaches and then were returned to the Airport, every night."
Activity at Reading was phased down in the summer of 1945, and with the war ending, it was inactivated as an active military airfield on February 26, 1946 and designated as an Air Force Reserve base. On that date, the field was turned over to Air Defense Command, Eleventh Air Force as a reserve airfield, and the 2237th Air Force Reserve Training Center was activated to coordinate reserve training. During the late 1940s, a series of reserve bombardment groups were assigned to the Airport. Due to budgetary cutbacks, the Reserve Training Center at Reading was inactivated on May 1, 1950. The Air Force closed its facilities and returned the Airport to civil control.
Over the following years, Reading Municipal Airport evolved with the construction of a new and modern airport terminal and restaurant in 1961. As airline service flourished, the Airport facility began to change to meet the needs of the newer aircraft. Runways were lengthened, navigational aids were updated, and a new control tower was built to serve the growing air traffic demands. The growth of the Airport continued and Reading Air Services became a prominent aircraft service facility. In the 1950s, Reading Air Services sponsored the National Maintenance & Operations Meeting, better known as the Reading Airshow. The annual airshow was one of the largest in the United States through the '60s and '70s, peaking at 100,000 in attendance in 1976. The show expanded to a week-long trade and airshow, then declined and ended in 1980, as infrastructure was overwhelmed and prices escalated. It was revived again in 1985 as a smaller airshow, the Reading Aerofest, finally ending in 1998.
During those years, the Airport was served by several commercial carriers, including TWA, Eastern Airlines, Capital Airlines, Allegheny Airlines, and Suburban Airlines. "Up until 9/11, we had 15 flights a day between Reading, Philadelphia, Pittsburgh, and Boston," says Sroka. "Following 9/11, it dropped down to seven flights; then down to five. In 2004, we lost commercial airline service." At that time, the company operating US Airways Express was Mesa Airlines. When the federal government promulgated the Essential Air Service program, Mesa transferred its operations to nearby Lancaster Airport, which had applied for, and received, the grant for that service route.
Today, Reading Regional Airport is a general aviation facility with 118 home-based aircraft – about 70 single-engine, 30 multi-engine, and 18 jets. It is also home to a division of Boscov's Travel Center, which operates weekly Southwest Airlines charter flights to Orlando for passengers going to Disney World. There are three FBOs – the Reading Jet Center, Millennium Aviation, and Reading Air. The Airport also hosts the Mid-Atlantic Air Museum, which collects and actively restores historic war planes and classic airliners, as well as rare civilian and military aircraft, with a large number of historic aircraft on display. The Airport is owned by the Reading Regional Airport Authority, which has a seven-member Board of Directors appointed by the Berks County Board of Commissioners. There are 12 employees, consisting of an administrative staff and nine full-time maintenance workers.
Sroka reports that the Airport has maintained its Part 139 certification with the hope that commercial airline service will return, one day, to Reading Regional. It has also continued to upgrade its facilities. It completed a major terminal renovation in 2000, anticipating airline growth at that time. There have been upgrades to runway safety areas in 2007 and 2008 and an EMAS project on runway 3/1 in 2009. (EMAS, or Engineered Materials Arrestor System, is a bed of engineered materials built at the end of a runway to reduce the severity of the consequences of a runway excursion.) This past year, there has also been some major work done on the Airport's fencing and security camera systems.
"Our last big runway project was in 2011," Sroka adds. "We rehabbed and repaved our instrument runway 18/36 and two taxiways. In 2015, we renovated and rehabbed the south taxi lane between our terminal and some of our corporate operators. This past year, we did upgrades to our runway surface sensor system that we have on both runways to provide surface data during winter operations. We just received grants to do two major apron renovation projects on both the north and west apron – new overlays on both of those areas, next year. In our Master Plan, our goal is pretty much to develop the Airport as far as the taxiways and infrastructure; we're working on some projects to do a full-length parallel taxiway to runway 13/31. We do have a section in there that was done back in 2001, and we never quite finished it. That's one of my goals that will give us a full-length, parallel taxiway."
"In addition, we've been trying to develop more GA hangar space, as well as some corporate box-style hangars," he continues. "There's a waiting list for hangar space, and we receive quite a bit of enquiries from corporate, as well as GA for hangar space. We just had a hangar that was built here this past year – a corporate operation was using one of our FBOs to hangar one of his aircraft and he decided that he wanted to move his operation completely and ended up building a hangar. But our other FBO is pretty much maxed out. We do have room for hangar construction, but no one wants to bite the bullet on spec – they want to make sure they have somebody lined up. As far as T-hangars – the Airport, itself, owns 16 nested T's. I think we have one available, but normally, we would have a waiting list on those for about three to five aircraft. There's another set of T-hangars on the north side that are privately-owned and operated, and they are all full at this time. Right now, the Airport has corporate and GA mixed on both sides of the field; the goal is to try and do more of the corporate aviation and development on the southern side of the Airport, closest to our main access roadway, and develop the north apron more as our GA side with the newer construction of T-hangars and relocating some existing hangars for future development of corporate hangars."
One of the challenges that the Airport faces when it comes to attracting new users is its location in the midst of several other facilities in the area – some of which have operational advantages. "As we talk to airline operators, they look at Reading and see that we're between Lancaster, Allentown, Harrisburg, and Philadelphia, all of which have some sort of airline service," Sroka admits." However, he points out that Reading has some advantages, as well. "Everybody has a unique niche. Back in the early '80s, the Airport Manager, at the time, wanted to develop industrial parks around the outside, non-aeronautical air space and the local folks were against that and wanted to put the money into the Airport. But his foresight was well-received, and the end result was that is what is sustaining Reading Airport, operationally. We have two areas on the Airport that have been developed since the early '90s, and there's room for some additional warehousing. So, we do maintain two industrial parks that are quite beneficial for our revenue stream."
"We also have a federally operated air traffic control tower with multiple approaches and instrument landing systems on two runways," he adds, "as well as the capability of TSA operations, services, and equipment. So, it puts us in a good situation for future air service, should a carrier find the location to be to their liking. We're about 50,000 operations a year, so it's not too busy of an airport for someone that's looking for a new home base for corporate operations, and the location seems to be a great opportunity, between New York and some of the Mid-Atlantic States; travel time to those regions is 20 minutes. And the cost of living in the Reading/Berks County area is a lot less than up there. So, those are some of the things that I highlight that makes Reading attractive."
AT A GLANCE
WHO: Reading Regional Airport
WHAT: A full-service, public airport
WHERE: Berks County, Pennsylvania
WEBSITE: www.readingairport.org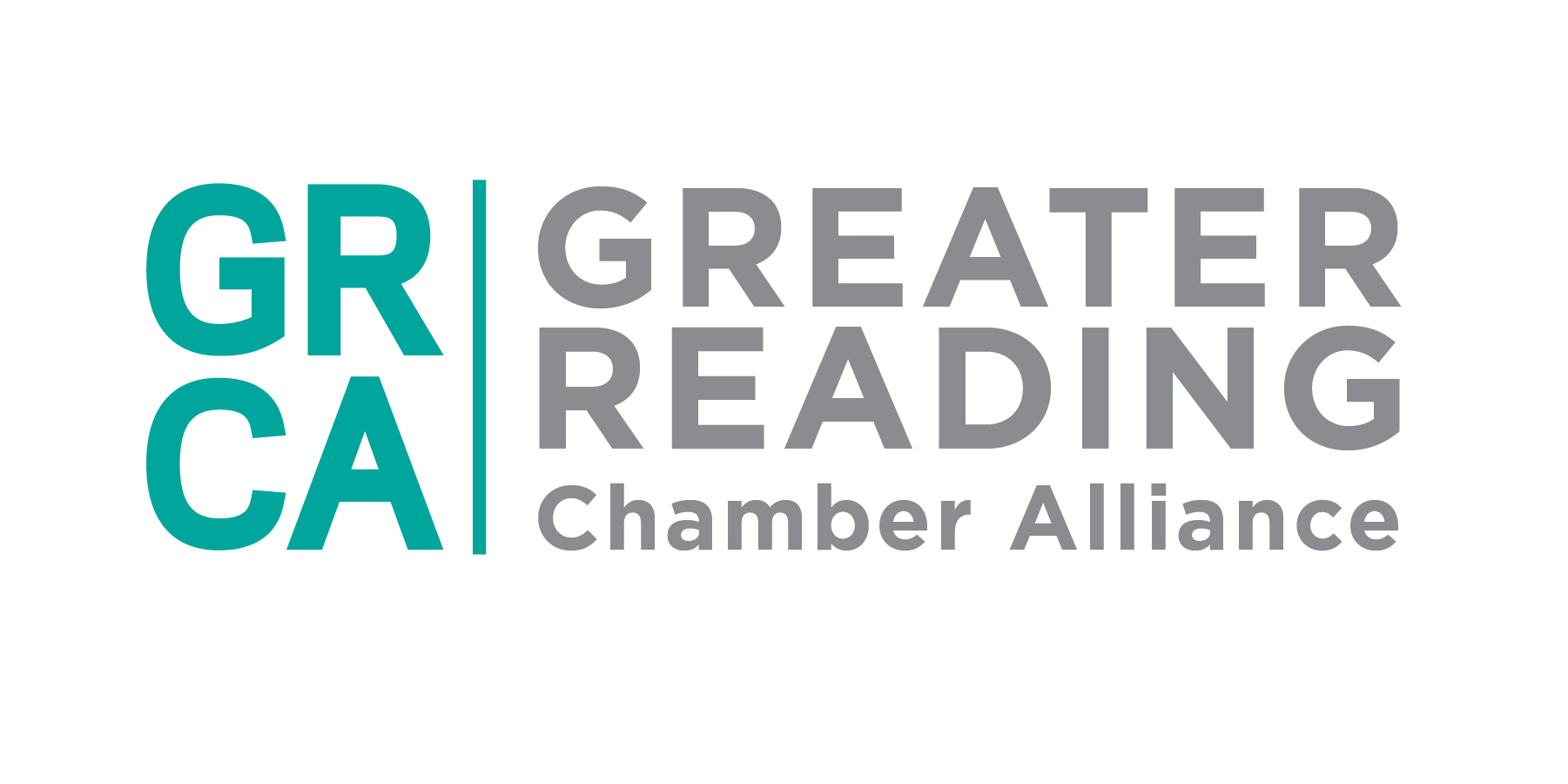 Greater Reading Chamber Alliance – www.greaterreading.org
The Greater Reading Chamber Alliance's (GRCA) mission is to be Berks County's leading resource for building a healthy, competitive business community. GRCA prides itself on facilitating new and existing business expansion, project funding, redevelopment, business-to-business promotion, advocacy, and workplace development. Greater possibilities start with GRCA.