RE/MAX Ability Plus
Agent focused
Business View Magazine interviews representatives from RE/MAX Ability Plus, as part of our focus on best practices of American real estate firms.
RE/MAX Ability Plus, a full-service realty brokerage, based in Carmel, Indiana was the first RE/MAX real estate office in the state. Today, the firm has around 200 agents, an office staff of 23, with ten locations, covering metropolitan Indianapolis and its suburbs, as well as the northwest and southeast parts of the state. In addition to dealing in both residential and commercial real estate, RE/MAX Ability Plus has a title company, an insurance company, a property and association management company, and a senior relocation and move management company.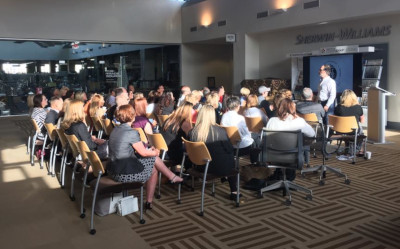 The firm's owner, Jimmy Dulin, had been involved as an agent and part owner until 2008, when he took over the business from his partners who had decided to bow out at the beginning of the market slide that subsequently morphed into the Great Recession. His desire was to run the company in a way that was truer to the original RE/MAX model, which places the emphasis on its agents as opposed to the broker.
"That process began with 30 agents back then. We set out with the goals of identifying who we were, what we stood for, and what we believed in, and then performing the same way we had put those statements in writing," Dulin recounts. "So, it wasn't creating a pretty piece of paper that says: this is our mission, vision, values, this is what we believe, and this is who we are; it was actually acting that way. Our philosophy is that we serve the agents that associate themselves with us. We focus on a specific segment of the market, but it's not the consumer segment – it's the successful realtor segment. We look to associate ourselves with agents that have a minimum of two years experience and are achieving a minimum of $2 million in sales and/or 15 transactions in the last 24 months. I'm not aware of anybody else in the State of Indiana that sells the amount of real estate that we do and strictly brings on experienced agents."
"We don't actually consider ourselves a real estate company," says Vice President of Sales, Jim Morgan. "We see ourselves as an agent services company and we provide the support to take obstacles out of their way. We don't hire agents; agents hire us. We work for our agents, so it really turns the entire model on its ear. We are so different; it takes them time to believe that it's true. The most common thing we hear when someone joins us is, 'The biggest mistake I made was waiting so long.'"
Dulin stresses that everything the brokerage does is geared to making sure that its productive agents have all the backup they need to continue being successful. "Our agents, on average, are doing 18 transactions a year, versus an industry average of a couple of deals," he relates. "That puts them in a state of busyness all the time. And it means that successful agents are going to have to be running at the most efficient way they can. So, much of what we're doing is being driven by the kind of services that our agents need to facilitate the transaction. In our case, that efficiency will come through scalable services that the brokerage can provide to the agent, and ultimately to the consumer. If I have an agent who has a budget, let's say of $40,000, for an admin. As opposed to hiring that admin and spending $40,000, wouldn't it be better if they could hire the pieces and parts that they need when they need it? We can provide a property manager when they need one. We can provide title, insurance, transaction coordination, or moving, packing, decluttering and staging. All when they need it. So, as opposed to spending all of that budget on one salary, we try to give them the ability to use our resources and spread the costs across the board so that they get what they need, when they need it."
"The unique piece about us is that all the various services that we offer, we offer through the agent," Dulin continues. "We don't go around the agent; he or she decides what they need and want. I have agents that have never used any of our ancillary services and they are as much a part of the company as the agent who uses all of them. The relationship is the same. We're providing tools that we think benefit them and if they want to utilize them, great. If they don't, we understand."
"We have an affiliate program that supports our agents with the same philosophy we have," adds VP of Broker Excellence, Brooke Stines. "Another great thing about our business is that we're continuously looking at what is best for our agents, as well as inquiring with them for their input. We take their suggestions seriously and implement them in the brokerage.  Jimmy is always growing and changing with the agents and their needs. We have retreats and hold meetings, so that our agents have a say as to how our brokerage is run. We get better because of their feedback."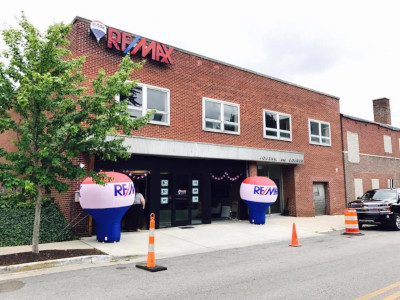 Morgan maintains that most realtors fear growing their businesses "because they believe that to make more money, they have to give up time. What I believe is that you can have both if you become systematized," he insists. "So, what we're trying to do is put the structures in place for them to really take ownership of their business, rather than their business owning them. What I'd like to see is to have every one of them, at the point when they're ready to retire, have something tangible and to be able to sell their business. Most realtors are the business and if you take them out of it, there's nothing left but a phone book. So, if they have a business that is actually all systematized, they can sell it. And if they have a business that's sellable, not only have we created a successful business, we've created a successful life."
And according to Dulin, when his agents are successful, it resonates to the firm. "Our reputation in the industry is a by-product of the reputation of our agents," he states. "We work diligently to associate ourselves with the kind of agents who represent the industry well. The consumer isn't necessarily calling RE/MAX Ability Plus, other than as a result of when they see RE/MAX Ability Plus signs with 'Sold' riders on them. We promote our agents, and then our agents drive that business back to us because of their respected names on their sold signs.
Stines says that even though RE/MAX Ability Plus is a busy place, and that it only works with driven, top-producing agents, it's still a collaborative company that values its agents, staff, and clients. "We create a family work environment where everyone is encouraging," she declares. "Jimmy has created offices where people want to come, and be part of, on a daily basis. Some agents run in and out, however we always support them so that they can be out doing what is most important to them: listing, selling, prospecting, and making money. My focus in operations is building a culture that is led from the top down. We strive to create and maintain that culture, which makes it a very pleasant place to be."
Check out this handpicked feature on The Matt Laricy Group – No longer the little guy.
AT A GLANCE
WHO: RE/MAX Ability Plus
WHAT: A full-service realty brokerage
WHERE: Carmel, Indiana
WEBSITE: www.abilityplus.com