Putnam County, West Virginia
Rolling out the Welcome Mat
Business View Magazine interviews representatives of Putnam County, West Virginia for our focus on Economic Development in U.S. Counties & Cities
When new businesses, residents and tourists are asked what makes Putnam County, West Virginia special the answer is always the same.
"They always say the people," says Ashley Alford-Glance, President of the Putnam County Chamber of Commerce. "We've created a really friendly environment here for our residents and tourists and more specifically, our new businesses that come to the area. They say we're extremely helpful and go above and beyond to help them relocate not only their family, but their business here and go the extra steps to make them feel comfortable and welcome."
Putnam County, population 58,000 has pulled out the welcome signs a lot over the past decade and will continue to do so as more businesses and people are realizing the benefits of living in an area where you can get a small town atmosphere between two larger cities.
"We are strategically placed between the two largest cities in West Virginia – Huntington and Charleston," says Morganne Tenney, Executive Director of the Putnam County Development Authority. "We are a great location for businesses to be in terms of transportation, but we also have a lot of people who like to live here because of our proximity to these cities. Living and operating in Putnam County allows you the friendly small-town feel while being close to so many options. It has also allowed our school system to flourish."
Those feelings are echoed by Putnam County Convention and Visitors Bureau President Kelli Steele.
"I think the proximity to both Huntington and Charleston is very convenient," she adds. "We are located in a place that allows folks to enjoy the best of those two cities along with a really small town welcoming feel. And we have some great attractions as far as outdoor recreation and family-friendly things to do, which is very appealing to people."
Putnam County was once a place where people stopped in for a night while travelling through the area, or a place to visit family, but the area's events and recreational opportunities have set the county up as a destination in its own right. Every April, the county hosts the West Virginia Food Truck Festival bringing in delicacies from across the state, and the Putnam County Fair draws visitors far and wide for its wealth of entertainment.
But the county's biggest attraction is Gritts Farm, which brings in over 30,000 people over its six week annual fun farm. The fall-themed attraction offers a full host of entertainment for families looking to explore all that fall has to offer. There are corn and hay mazes, a pumpkin patch, wagon rides, an adventure course, jump pillows, zip lines, apple cannons, slides, and much more.
"The verbal description does not do it justice," Steele exclaims. "It is a massive agro-tourism attraction."
The farm also hosts farm-to-table dinners throughout the summer, an adult Easter egg hunt in the spring, and several other specialty events throughout the year. They're also working on creating their own Christmas tree farm, which will include a holiday market, planter workshops and tree cutting."
Another to Putnam County is their park system. Valley Park underwent a recent renovation to upgrade its playgrounds and wave pool. They also added a new conference center that offers 8,000 square feet of event space that can be subdivided into three rooms and includes a dance floor, stage, and commercial kitchen. "It was paid for through a TIF fund, tax increment financing, which is a really great economic development tool," Tenney says. "It's a very nice center, and we are very proud of it. It allows us to host larger events within our own community."
The area's most recent recreational achievement is the new Meeks Mountain Trail system. The system is a public-private partnership between the City of Hurricane and the Meeks family. Once completed, it will have 26 miles of trails for hiking, trail running and mountain biking. "A local resident kind of spearheaded it, and it's almost complete," Steele says. "It has been built by volunteer labor. More than 350 people have volunteered, and they are up to more than 11,000 volunteer hours at this point. It's becoming one of the biggest attractors to our area. It is a great trail system right in the middle of our most populated area in the county. But then you enter the trail system and you feel like you're in this remote wooded area because it's just very secluded. It's this funny juxtaposition where you're just two minutes from the local restaurants and shopping, but you feel like you're in the middle of nowhere."
The county isn't lacking when it comes to restaurants, either. "One thing that's unique for a community our size is the amount of locally owned restaurants," Steele says. "We have a wide variety and selection of local foods including some great ethnic flavors, some Appalachian-based cuisine, you've got home country cooking like people associate with West Virginia, but also some higher end. We have a really great farm-to-table restaurant right in our area. I think that's something folks might not expect from a place of our size."
All of what Putnam County has to offer is attracting a lot of growth to the area. Steel manufacturer, Nucor Corporation, is building a state-of-the-art sheet metal facility in nearby Mason County and Putnam's friendly way of life has proven an appealing place for its 1,000 employees to set their roots. To prepare for the anticipated growth, Putnam has been working with local developers to encourage more housing development. "We already have several Nucor managers living in our county, and we're very excited to have their families become a part of our community," Tenney says. "Depending on where you are in the county, you could be just about 20 minutes away from the plant."
The county's largest employer is a Toyota Motor Manufacturing Plant located in the city of Buffalo. "They have over 2,100 employees and are definitely our pride and joy here in Putnam County," Tenney raves. "They started the plant in 1990 and have grown through more than a dozen expansions since then. We are very thankful to have them in our Putnam County."
The county also has a large food production base, thanks to its wealth of agriculture. They are also looking to expand into more distribution, with spaces available in the industrial park along the newly finished Route 35. "We're primed for it," Tenney says. "We have some distribution along I-64, which is the major interstate that comes through Teays Valley, but with Route 35 complete, we have a direct shot to Dayton and Columbus. There is definitely a great opportunity."
To help attract new business, Putnam County has invested $1.2 million of its American Rescue funds to create its own broadband infrastructure. "The county's investment will allow our residents to choose their internet provider, and it will be a county-run utility. It will be the first in the state, and we're really excited about that," Alford-Glance says. "Not only will it be a huge benefit to our residents, but also when we are seeking new companies to our areas, and to our existing companies." Maintaining a county-run utility will drive down costs and increase competitive services.
The county also works with its local school board on workforce development all the way from K-12 schools to higher level education. "We have a county career and technical center that is aggressively trying to provide the skilled training that's needed at the high school level, not only for Toyota, but also forthcoming with Nucor. Putnam Career and Technical Center also works alongside our WV Community and Technical College System to ensure a seamless transition and accurate workforce skills," Tenney says.
Working with local businesses and organizations to ensure they are happy and getting what they want out of the county is a priority for Putnam. Every year the Chamber brings together all the organizations in the community, its county commission, elected officials, cities and municipalities, non-profit organizations, property owners, and large and small business owners to collectively work to improve the community.
"We never worked with the mindset of 'if it's not broke, don't fix it,'' Alford-Glance says. "It's kind of our annual maintenance. Every year we set at least three to five goals to work on with all our organizations in our county to make sure we are solving problems before they arise and making our community even better than it is."
As they look to the future, Putnam County is ready to roll out the welcome mat, with a friendly smile for anyone looking to call it home. "I'm very excited to see all the people who are going to be moving here for Nucor Steel and continue to be thankful for Toyota's growth in our county as well," Tenney says. "That means there are new kids going into our school systems and more people that we will see eating out. We are ready to welcome and befriend all the new faces that will be joining us here in Putnam County."
AT A GLANCE
Putnam County, West Virginia
What: a friendly, welcoming community of 58,000
Where: Located between Charleston and Huntington, West Virginia
Website: www.putnamcountygov.com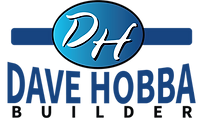 DHB LLC – www.davehobbabuilder.com
Since 2000, Dave Hobba Builder has built over 500 homes and townhomes in West Virginia and Kentucky. The company has developed several communities totaling over 500 lots. Recognized by the West Virginia Home Builders Associations' "Best of West Virginia" and Charleston Gazette-Mail' "Best in the Valley". For more information, visit our website DaveHobbaBuilder.com