The Pipe Line Contractors Association (PLCA)
Negotiating a brighter future
Business View Magazine interviews Kelly Osborn (President) and Elizabeth Worrell (Managing Director) of the Pipe Line Contractors Association
The Pipe Line Contractors Association (PLCA) was founded in 1948 with a focus on negotiating labor agreements for the four crafts involved in pipeline construction: the International Brotherhood of Teamsters, the International Union of Operating Engineers, the Laborers' International Union of North America, and the United Association of Plumbers & Pipe Fitters.
The PLCA has been a partner for these four unions for the entirety of its existence and in addition to supporting labor negotiations, offers assistance in a number of different areas, such as the management of pension, and health and welfare funds. Support around safety, quality, training, and recruitment issues also makes up the broad portfolio of services provided by the PLCA.
Kelly Osborn, President of the PLCA, and Elizabeth Worrell, the association's Managing Director and Chief Legal Counsel, recently spoke with Business View about some of the biggest challenges currently facing the pipeline industry and how the PLCA has handled the COVID-19 pandemic.
"At the PLCA, we have two different types of membership (three, if you include Honorary Members)," says Osborn. "We have Regular Members and Associate Members. The Regular Members include the union contractors actually carrying out covered work – performing construction or maintenance on mainline oil and gas transmission pipelines. Associate Members are typically individuals that support our Regular Members, such as vendors, equipment suppliers, and other service providers."
Collectively, these members and the wider pipeline industry face several challenges, including legal hurdles, safety issues, and an aging workforce. However, Osborn believes that the biggest challenge currently centers on opposition to fossil fuels in general.
"Unfortunately in 2020, we had some promising projects that fell away because of opposition, whether from environmental groups or someone else," he confirms." I think the biggest challenge facing our industry right now is simply getting these projects built and purging ourselves of the negative atmosphere that can develop. When fossil fuels are used properly, I think they're the lifeblood of the growth and advancement of our country. I don't think industries or countries are ready to go totally renewable and I think it would have a devastating impact if that's where we went right now. For the growth and prosperity of the entire world, we need stable, cost-effective sources of energy and that's what our members try to supply."
Of course, escaping the negative perception that surrounds fossil fuels is not easy. At the PLCA, it normally involves significant amounts of outreach and education. "We support many groups engaged in advocacy for natural gas and other fossil fuel projects but it can sometimes still be very difficult when those that hold the most extreme positions also have the loudest voices," Osborn comments. "I think if people really took the time to dive into the facts and observe the things that our industry does – not only in terms of providing employment but also delivering a stable source of energy – then the perception of fossil fuels would be in a different place."
In the last 12 months, another challenge has reared its head for the PLCA to manage, as it has for every other organization… COVID-19. "We're fortunate that people working in the field, in construction, for example, were able to continue working during the pandemic," Worrell notes. "Our members were able to adapt their projects to continue working in a safe and healthy way. Like everyone, we were bracing for impact at the beginning of the pandemic, not really knowing how it would change things."
As Worrell notes, keeping its members safe was a key priority as the novel coronavirus began its spread. It was a task that required everyone to pull together. "We have a very collaborative relationship with our union partners that made sure all our member companies were able to take the right steps in the field: screening, temperature checking, distancing people, requiring masks and other PPE. We were all moving in the same direction. Then, after we made it through the initial wave of the pandemic, it was just about what we could do to support individuals when unique situations arose in the field or when companies were exploring different response plans. I sat as part of a task force covering a wide industry coalition that worked on putting together a model pandemic response plan that we then shared with PLCA members and a number of different organizations throughout the industry. We helped people get the resources they needed to keep working safely. I think we were fortunate that it didn't wreak nearly as much havoc as it did in other industries, but I think we're still waiting to see the long-term impact."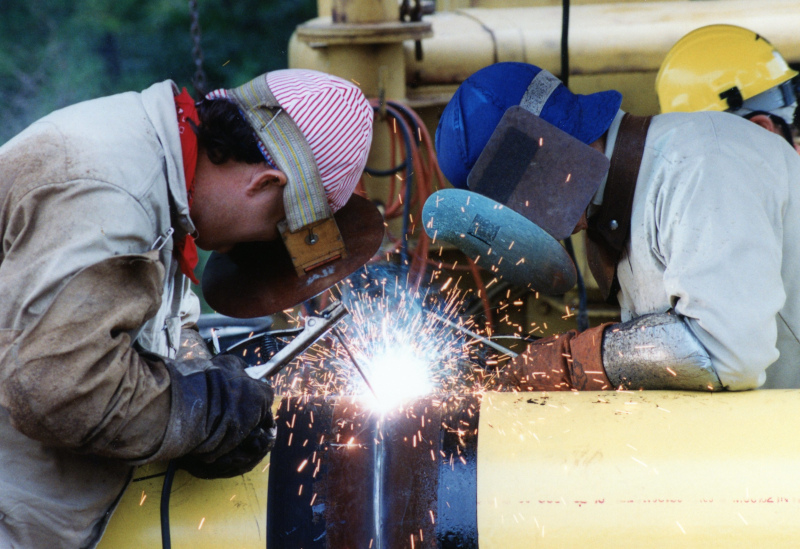 The pandemic also encouraged the association to change the way it communicates with its stakeholders. "A move to digital-first communication was already underway before the pandemic," Worrell says. "It was part of a larger strategic upgrade that we were looking at making but COVID-19 certainly accelerated it. For example, instead of an in-person two-day conference, we had a virtual-only conference. We've also hosted several webinars, conducted more meetings via Zoom, and we also recently relaunched our website, which has given us another tool to communicate."
The technological overhaul brought about by the pandemic has extended beyond communication, however. During 2020, the labor agreements by which the association's members interacted with their unions expired but new contracts were successfully negotiated using digital platforms.
"I think pre-pandemic, in the very early part of 2020, we perhaps had one or two meetings scheduled," Osborn says. "Subsequently, we had in the neighborhood of 40 to 50 meetings, supported by the use of technology, and I think we showed ourselves that there is a different way of doing things. It worked out well and we were successful in getting three-year agreements with all four crafts, ensuring that we didn't have any interruption in our work. We also made some great advances in terms of making our members more competitive in the industry. With our labor agreements now in place for the next three years, I think our focus is going to be on advocacy – figuring out ways to support the owner companies, our clients, and trying to get some of these projects approved."
"I think that our labor negotiations were the big achievement of 2020," Worrell agrees." But looking at 2021, even though those agreements are behind us, I think the discussions with the unions on how to advance the industry and remain competitive in a crowded marketplace are always ongoing.  We have to continually engage with our union partners. It's a process that's never finished."
Another focus that will continue into 2021 will be around safety and training. This remains a huge part of the PLCA's mission and still takes up a sizable proportion of the association's time and resources. For example, in 2020 the PLCA hosted its inaugural  National Pipe Line Conference,  a two-day meeting for the industry with one day focused solely on safety and quality issues.
"We've had a safety and quality conference for years, that's been one of the more significant things we've done," Worrell explains. "That event was such a success that we expanded it into a two-day event as the National Pipe Line Conference that now focuses on a variety of issues and industry topics including a strong and continued focus on safety and quality. We also have a safety recognition program that grants awards to recognize superior safety performance throughout the industry."
For the PLCA, the prioritization of safety is something that is conveyed to all its partners and collaborators. The association sometimes participates in joint safety initiatives and there's always something percolating under the umbrella of its safety and quality committee. "It's something we're always looking to grow and it's truly such a significant focus  for this industry," Worrell adds.
A significant part of what the Pipe Line Contractors Association is, according to Osborn, is diverse, supportive, and innovative. He shares, "We have members from all across the United States and we all come together to produce the best practices to support our employees, whether that's in terms of safety, quality, training, or anything else. It's a very tight-knit industry and one that it's an honor and a pleasure to be part of."
AT A GLANCE
The Pipe Line Contractors Association (PLCA)
What: The association for negotiating labor agreements in pipeline construction
Where: Virginia, US
Website: www.plca.org