Ontario Clean Technology Industry Association
"Cleantech is the future"
Business View Magazine interviews Maike Althaus, Executive Director of OCTIA, for our focus on the Clean Technology Industry in Ontario
Ontario's clean technology sector needs a unified voice – to promote our good work, continue to attract top talent, and secure support to grow leading companies. Our sector also needs a seat at decision-making tables. It's time for Canada's largest and most industrialized province to champion the clean technology sector. Formed by experienced clean technology leaders in January 2019, the Ontario Clean Technology Industry Association (OCTIA), is that voice and champion for the very wide diversity that is the cleantech sector in Ontario.
OCTIA's mandate has several pillars: To strengthen, foster, and promote Ontario's cleantech community.
To build partnerships and networks to generate quality business opportunities. To encourage industry and government leaders to act in support of Ontario's cleantech sector. Collectively, OCTIA members are dedicated to building support for this high-potential, globally competitive sector – for the benefit of the environment and the future economy of Ontario and Canada.
OCTIA's biggest supporters are its Founding and Evergreen Members: ARC Financial, Char Technologies, CleanTech North, Clear Blue Technologies, Climate Innovation Capital, Enbridge, Flow Ventures, Goodmans LLP, KPM, MaRS, MNP, Morgan Solar, RBC, Silfab Solar, Smarter Alloys and SWTCH.
Business View spoke with Maike Althaus,  Executive Director of OCTIA, about the ever-evolving cleantech sector and how her association is helping its members make a difference.
BVM: Can you share some background on your association?
Althaus: "OCTIA was formed out of the need to have an organization that represents the full breadth of the Ontario cleantech sector, which is very diverse. This is reflected in our membership. For example, there are companies with innovative water and waste management or EV technologies, some are producing hydrogen and clean fuels, other specialize in energy efficiency and storage, in Carbon Capture Utilization and Storage (CCUS) or in circular economy solutions. Some have innovative solar applications and others are producing alternative plastics and clean chemicals – so the spectrum is really broad.
"The founding members had conversations with various stakeholders in the ecosystem to determine if there was really a need or if they were duplicating something that was already there. The answer was yes and OCTIA was founded subsequently, in 2019. It has now about 90 members – our membership has grown a lot, even through COVID. We have an Evergreen Membership that has replaced the Founding membership; a Sustaining Membership and a Corporate Membership – the fee here depends on the size of the company; we also have a very affordable Start-up Membership at $100 for the first year to really give cleantech start-ups the opportunity to benefit from the services we offer, to find potential partners and to network. For example, we host pitch sessions for that group to allow them to showcase their technologies. "
BVM: What unique services do you provide?
Althaus: "One of the key challenges the cleantech sector across Canada is facing, is access to capital, markets and customers. Those are, of course, interconnected. So matching cleantech companies with investors and/or buyers is a key initiative. For example, in November we hosted a virtual pitch session and had several investment companies on board that specialize in clean technology – all are members –  and we gave our cleantech members the opportunity to pitch in front of these investors. On our website we have also created a closed membership space which is a platform for ventures to connect, find partners, and collaborators.
"The second pillar is advocacy on a provincial level, and on a federal level through Canada Cleantech Alliance. So I'm actually wearing two hats. I'm the Executive Director of OCTIA, but also the Executive Director of Canada Cleantech Alliance, of which OCTIA is a member."
BVM: What role does advocacy play?
Althaus: "As mentioned earlier, one of the main challenges for cleantech ventures is access to capital because they are developing and selling novel technologies – oftentimes, these technologies are not just software based but there is hardware involved. Meaning the capital envelope that is needed is much higher and the development cycle is a lot longer. So, there is a risk that comes with the investment. Compared with the U.S., we in Canada, are more risk averse. The capital envelopes investment firms are providing are typically smaller as well.  As a result, we need to advocate for policies that de-risk investments in clean technology and accelerate the deployment of corporate venture capital.
"For example, through Canada Cleantech Alliance, we've advocated for a variety of tax incentives that will further investments in cleantech. On the Ontario side, we would like to see a loan guarantee program to backstop investments. A loan guarantee program incentivizes the flow of private capital into cleantech without the need for the government to spend massive amounts of public money.
"Another important driver for more cleantech investment is public procurement – especially municipal procurement that accounts for 80% of public spending. But also provincial and federal public procurement of cleantech can send important market signals and thus facilitate and accelerate private investments.
"If OCTIA had a wish list, its members would also like to see EV mandates and purchase incentives as well as more sustainable building standards for new developments. In addition, if we are thinking about market incentives, a review of the PACE (Property Assessed Clean Energy) program and its enabling legislation in Ontario would allow for energy efficiency retrofits of residential and commercial buildings on a massive scale.
"It's a win-win: The transportation, as well as the building sector, are huge emitters and we will have to tackle both in order to decarbonize our economy and to meet our climate change targets. And, let's not forget, all of these policies will fuel economic growth and create good well-paying jobs in our province."
BVM: Is education a major benefit for your members?
Althaus: "Yes, not just for members but for all of our stakeholders. We showcase one of our members in every edition of our monthly newsletter, in addition to sharing government funding programs and anything that is happening in the cleantech sector. We also consult regularly with our government stakeholders on both provincial and federal levels. There are people in government specializing in cleantech – sometimes in different sub-sectors, such as hydrogen, water, etc. – so, we have frequent interactions with them. They also attend our webinars. Webinars are an important component of the education work we're doing.
"Through the webinars we also educate cleantech ventures about topics that are relevant to them. At the beginning of 2021, all of a sudden there was a lot of media attention brought to SPACs (Special Purpose Acquisition Companies) as a mechanism to draw in capital. Nobody really knew if it was a good thing or a bad thing. So we held a webinar with RBC and MaRS to discuss that and to dig deeper into the subject. It's fairly complex and we really needed those financial experts to provide insight and to address our members' questions."
BVM: How are you bringing government sectors into the discussions?
Althaus: "OCTIA hosted a roundtable with different players around the battery supply chain. Ontario's Minister of Economic Development, Job Creation and Trade, Vic Fedeli, was in attendance; for him, it was a great opportunity to look at the topic from the perspective of different stakeholders, as to their challenges and how Ontario can move forward on that front, I think. We were also involved in the working group for the Ontario Hydrogen Strategy and hosted an event on the hydrogen economy in September. Ontario's Minister of the Environment and Parks, Minister Piccini, gave the keynote, which was very inspiring. From April 4-8 we will be hosting OCTIA's Cleantech Week at the Park engaging Ontario's policy makers and political leaders, as well as the province's cleantech leaders. So there is an ongoing dialogue."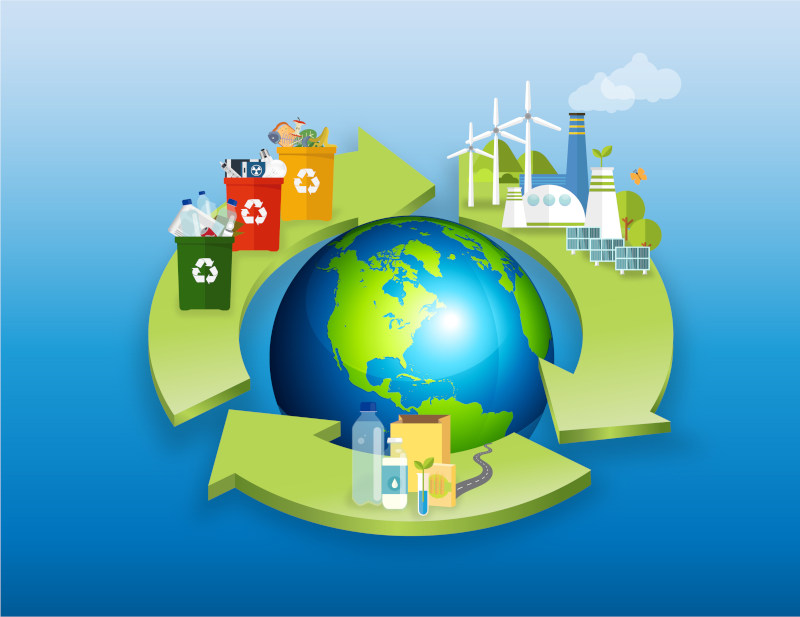 BVM: Do you have any other upcoming initiatives to share?
Althaus: "Another very exciting project is a program we are administering for NRC-IRAP (National Research Council of Canada Industrial Research Assistance Program). The objective of the so called Hydrogen Connect Program is to provide funding for cleantech companies in the hydrogen space so they can retain services that help them accelerate their businesses. We have just extended this program to encompass a wider variety of cleantech companies and a bigger funding envelope. It's a really cool project with tangible benefits."
BVM: Looking ahead, what goals would OCTIA like to achieve?
Althaus: "With the global market being valued at several trillion dollars, cleantech is our future. The sector is an asset for our country and our province which will help build a resilient, prosperous economy and create well-paying jobs. At OCTIA we need to make sure that cleantech is recognized as being that tremendous asset"
AT A GLANCE
Ontario Clean Technology Industry Association (OCTIA)
What: A unified voice for the cleantech sector in Ontario
Where: Based in Toronto, Ontario
Website: https://octia.ca/