Sustainable Forestry Initiative Inc. (SFI)
Protecting the planet
Business View Magazine interviews Kathy Abusow, President & CEO of Sustainable Forestry Initiative, for our focus on the Forest Sector in North America
Sustainable Forestry Initiative Inc. (SFI) is an independent, non-profit organization focused on advancing sustainability through forest-focused collaboration. SFI works with the forest sector, conservation groups, academics, researchers, brand owners, resource professionals, landowners, educators, local communities, Indigenous Peoples, and governments. Working with this broad network, the organization leverages SFI-certified forests and products as powerful tools to help solve sustainability challenges such as climate action, conservation of biodiversity, education of future generations, and sustainable economic development.
To learn more about the Sustainable Forestry Initiative, Business View asked Kathy Abusow, SFI's President & CEO, for her insights into the organization and the valuable role it plays in the sector.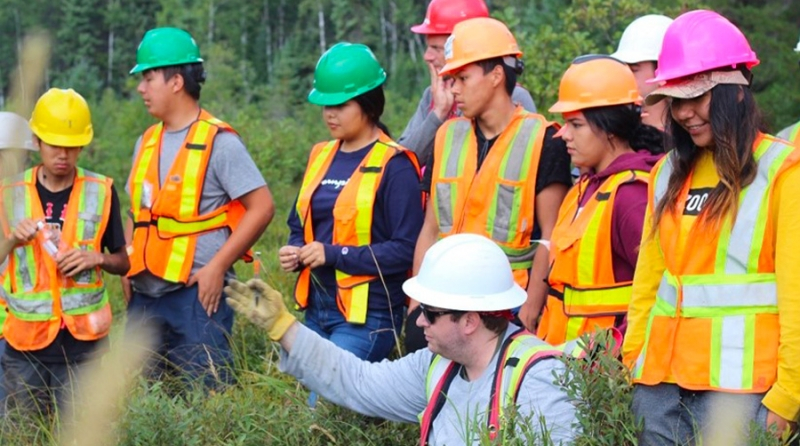 BVM: Can you share the background on SFI and your current mandate?
Abusow: "SFI's vision is a world that values and benefits from sustainably managed forests and our mission is to advance sustainability through forest-focused collaboration. Our vision and mission drive everything we do. It helps align our work with the current business and consumer perspectives in the marketplace, such as helping organizations meet their sustainability and ESG goals and helps us address global challenges such as: climate mitigation, fire resilience, biodiversity recovery, community issues like economic development and job training, youth education, and more.
"SFI was originally a certification organization for forest management. We started with and still have three standards: SFI Forest Management Standard, the SFI Fiber Sourcing Standard, and the SFI Chain of Custody Standard. Our scope has evolved significantly and while our Standards are still a major part of our work, our work also includes Conservation, Community and Education. This is how we define our four pillars:
Standards – Advancing sustainable forestry and responsible purchasing globally through certification standards and certified products
Conservation – Advancing credible and effective solutions to environmental challenges through the SFI standards and leadership initiatives
Community – Advancing collaborations between local communities and the SFI network to increase mutual understanding of the values and benefits provided by sustainably managed forests
Education – Advancing environmental literacy, stewardship, and career pathways using trees and forests as windows on the world
Another interesting point about our evolution beyond standards are the new variations of standards we are focused on. For example, we are increasingly committed to urban and community forests. The SFI Urban and Community Forest Sustainability Standard, launched in April, will explore opportunities to seek remedies for the climate crisis and other serious challenges that urban forests are ideally positioned to help address – including access to public spaces and social cohesion.
BVM: What are some notable achievements under those pillars?
Abusow: "Our biggest and most impactful achievements are when we make connections across pillars and leverage the scale of our network. We have incredible scale that helps us have a huge impact. There are more than 375 million acres certified to the SFI Forest Management Standard, and tens of millions more positively influenced by the SFI Fiber Sourcing Standard. But, far more than the acres certified or influenced, working with a powerful, diverse network of people that are passionate about forests is what drives our success.
"We have 34 SFI Implementation Committees that act as SFI's "boots on the ground." Made up of local members of certified organizations, community groups and others, they work with local, forestry, and professional associations, universities, government agencies, landowner groups, and conservation groups to promote SFI standards. Their duties including logger training, ensuring harvesting is done appropriately and more.
"The SFI Community Grant Program has facilitated 83 community grants totaling $900K and over $5m when leveraged with project partners. These grants help connect people to the forests and have facilitated projects that benefit youth, women landowners, Indigenous communities, and many more.
"Our SFI Conservation Grant Program has included more than 64 conservation grants totaling $4M from SFI, and $11M when leveraged with project partners organizations. These grants help increase knowledge about conservation outcomes on SFI's footprint related primarily to climate, biodiversity and water. SFI is also the only certification that requires investment in conservation research. SFI-certified organizations report hundreds of conservation research projects each year.
"Project Learning Tree is an initiative of SFI that advances environmental literacy, stewardship, and career pathways using trees and forests as windows on the world. The PLT network is active in all 50 U.S. states."
BVM: How does SFI address global sustainability challenges?  
Abusow: "We are applying our efforts to global sustainability challenges like climate in new, innovative ways. One of the largest issues our sector is now focused on is anything to do with climate and carbon. Our new standard – launched this year on Earth Day – specifically addresses carbon through a climate smart forestry objective and connects our work to a wide range of conservation and sustainability outcomes. The SFI Climate Smart Forestry Objective means that SFI-certified organizations will now be required to ensure forest management activities address climate change adaptation and mitigation measures. Our new SFI Fire Resilience and Awareness Objective means that SFI-certified organizations are now required to limit susceptibility of forests to undesirable impacts of wildfire and to raise community awareness of fire benefits, risks, and minimization measures.
"Another important component of the SFI standards is Objective 8, Recognize and Respect Indigenous Peoples' Rights. The SFI standards promote respect for Indigenous Peoples' rights, representative institutions, and traditional knowledge, and are aligned with the principles of the United Nations Declaration on the Rights of Indigenous Peoples. Specific measures require that SFI-certified organizations be aware of traditional forest-related knowledge, such as known cultural heritage sites, the use of wood in traditional buildings and crafts, and flora that may be used in cultural practices for food, ceremonies, or medicine.
"The forest sector is increasingly seen as critical for addressing broader sustainability issues and SFI has always been at the front of this trend. Our work fits neatly into the sustainability policies that are now frequently built into corporate business plans. The original connection was that we could provide assurance of sustainability for fiber-based supply chains but a company's connection to SFI now also helps them meet objectives relative to ESG, DEI, and a broad range of sustainability goals."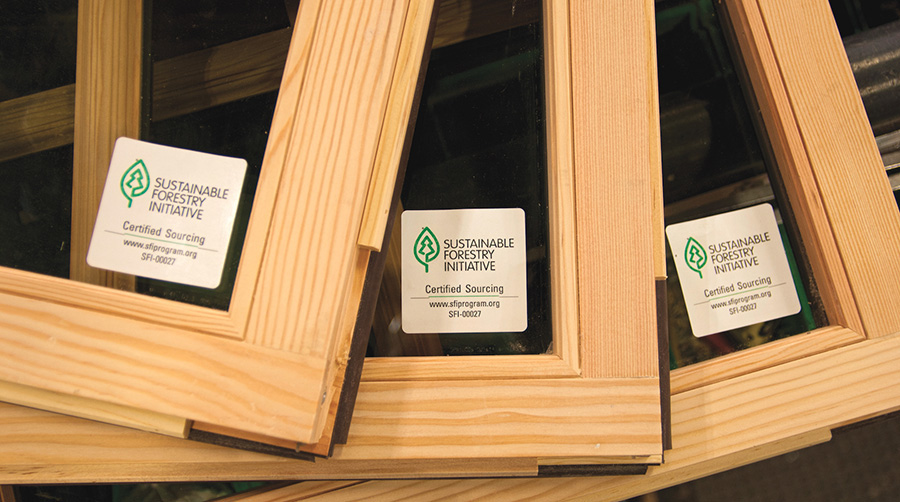 BVM: What are the main priorities of your staff?
Abusow: "We currently have almost 50 staff, which is huge growth over the last several years. We are focused on responsible supply chains, conservation elevation, and we have particularly grown in the space of environmental education and green career pathways. Project Learning Tree and Project Learning Tree Canada have expanded and are doing a top-notch job of growing skills and placing a diversity of youth in green jobs in the forest and conservation sector. Of great pride is the gender diversity of our staff and we are doing solid work in hiring more and more young adults from a variety of cultural and ethnic backgrounds. In that regard, we have partnered with or invested in more than 120 Indigenous communities.  We are also partnering to create tools to inspire Indigenous, African American, and other young adults to seek work in the forest and conservation sector. The interconnections between these pillars and the commitment of our staff to working together and with our network is what helps us scale lasting, innovative solutions."
BVM: In what ways does SFI promote employment and job skills?
Abusow: "SFI is growing to support a diverse and resilient workforce in the forest and conservation sector by providing important hands-on experience for young professionals, in addition to building their career-ready skills through initiatives such as mentorship, career resources, and networking support. Additionally, we are working to build greater education and resources for employers looking to support diversity in the workplace by providing tools focused on hiring, retaining and advancing diverse youth in the sector.
"SFI believes there are important moments through a person's life in which they can get connected to the outdoors and build a passion for their connection to nature that could lead to a green career. Project Learning Tree is supporting that pathway from young child to young professional – enabling educators to feel confident in taking youth outdoors to learn and understand the benefits of the natural world, then as youth grow up, we are connecting them to important career pathways that can change the trajectory of their lives.
"We believe in supporting diversity within the forest and conservation sector. We believe SFI has the network to elevate important voices that engage and inspire the next generation of leaders within the sector."
BVM: What are the most important aspects of SFI that people should know?
Abusow: "By applying our scale, diverse network, and vision to global sustainability challenges we are able to bring positive change to challenging issues that matter to people and our planet. Our work is cross-cutting across multiple issues. Therefore if you want to partner to address climate change, or ensure a diverse and resilient workforce, or maintain and recover species on the landscape, don't forget to think of SFI as a partner.
"We firmly believe that inclusive, collaborative approaches to policy, program, and relationship development lead to real progress on the ground and a positive difference in people's lives. The solutions we are providing to global challenges in collaboration with our network is where SFI is truly making a difference to people and our planet."
AT A GLANCE
Sustainable Forestry Initiative (SFI)
What: An non-profit organization focused on sustainable practices in the forest sector
Where: Based in Ottawa, Ontario and Washington, DC
Website: www.forests.org