International Association of Venue Managers (IAVM)
Supporting resiliency without compromise
Representing public assembly venues from around the globe, the International Association of Venue Managers (IAVM) boasts 6,800+ active members, including managers and senior executives from auditoriums, arenas, convention centers, exhibit halls, stadiums, performing arts centers, university complexes, racetracks, and amphitheaters. IAVM's mission is to educate, advocate for, and inspire public assembly venue professionals worldwide. Its members' venues represent huge expenditures of public and private funds. They attract millions of patrons to an astonishing variety of events from football to basketball, baseball to hockey, from rock concerts to conventions, conferences to ballets… the list is almost endless.
IAVM has been in service of its members and their venues for 98 years, and membership has risen sharply in the past 20 years. This increase has paralleled a growing need for information, services, and programs tailored to the venue profession.
One of the most important things the IAVM team does is to advocate for suitable support regarding issues that affect their members and venues. There was no greater time this service was needed, and is still needed, than during and after the COVID-19 pandemic. IAVM worked tirelessly to aid members in receiving legislative and financial support to reopen and recover. The Association still advocates today to ensure that all assistance and services needed are available to those it serves.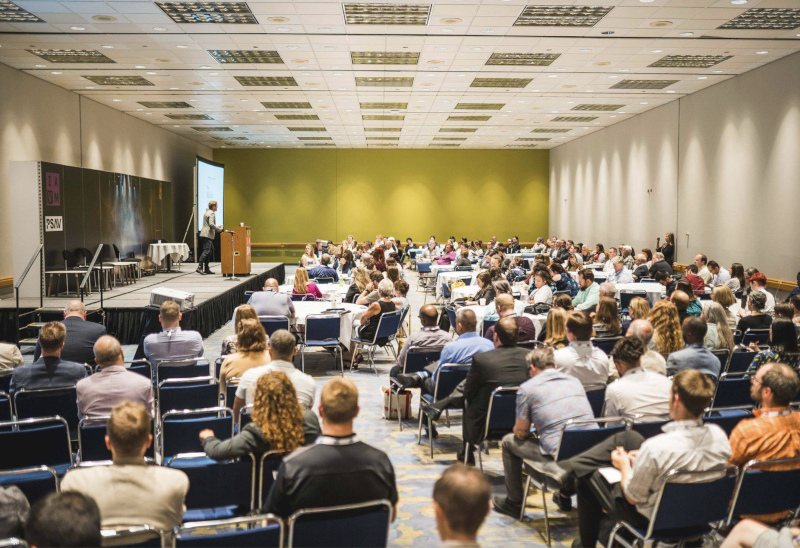 But IAVM is much more than an association, it is a family of public assembly venue professionals who collaborate and educate for a stronger, safer, and more resilient venue management industry. Brett Mitchell is Chair of the Convention Center for the Committee International Association of Venue Managers, as well as being General Manager of Overland Park Convention Center in Kansas. He offered Business View Magazine the following wonderful insights into the resilience of the hospitality industry, particularly as it applies to event venues and the IAVM membership. Mitchell shares:
Experience during the pandemic
The hospitality industry was just decimated by the pandemic. Obviously not a great time to be in the business of hosting large events. From a human perspective, a select few venues had large enough financial reserves to retain staff and focus on much needed capital improvements. The vast majority of us, however, were forced to lay off or furlough the majority of our work force which was heartbreaking.  We're in the service business and, sadly, great people lost their jobs due to no fault of their own. That hurt. From a business perspective, we all were forced to start over. It's like opening a brand new business in many respects.
Current staffing experience
Obtaining labor has been an ongoing challenge. The combination of former employees being forced to find new jobs, the great resignation, and more spouses deciding to stay at home created a huge hole in the service industry. But out of troubled times always comes innovation and I think venues have been great in their response. Trends that we currently see are significantly increased wages, which truly needed to happen for us to retain quality employees. Venues and clients are also learning to do more with less staffing. Changes to event programming have eliminated many labor intensive components, especially with food service and room changes. Venues have redistributed roles that weren't considered service critical and found more efficient organizational structures. Many of the department silos that existed prior to the pandemic are gone. Everyone helps everyone when it comes to servicing events now.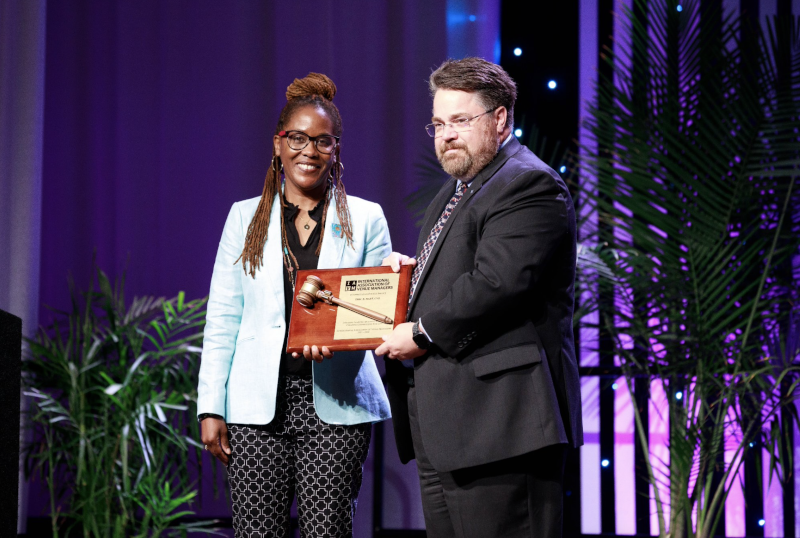 Food & Beverage trends
As if the pandemic wasn't bad enough, now we are all dealing with the economic challenges associated with it. Costs have increased dramatically, especially with food & beverage. Costs are up about 10% this year and projected to climb at the same rate through 2023. With client budgets being stretched innovation has been needed here as well. Trends have included more grab-and-go options vs. traditional sit down meals. Menu selections have been reengineered with more cost effective ingredients but being careful not to impact quality or presentation. This puts added emphasis on the overall experience in addition to the food itself. Food is like art and we've seen some really creative things since COVID. The supply chain has been unreliable at the same time, so Chefs have had to stay nimble and adjust on the fly. In many ways it brings out more creativity.
Expectations for the future
Interest in hybrid meetings continues to grow even as the current usage declines. When the world shut down everyone was forced into a virtual meeting environment. Even our kids were schooling remotely. This really broke through the anxiety barriers that existed for many event producers. The challenge has been fitting the cost into a live event budget. There is little doubt that it will eventually be figured out either through technology, programming, or both. Gone are the previous fears of hybrid meetings having a negative impact on your live event. They are now seen as an enhancement to growing your live events through increased engagement. So while the current usage of hybrid events may be dropping, I believe the demand will ultimately drive us to an innovated solution and a more widespread adoption.
Reasons for Optimism
One of the silver linings of the pandemic was the realization that live events are not going away and in fact are more valued now than ever before. We are social beings and need face to face interaction. Venues are experiencing a rapid rebound this year and forecasts look even better next year pending any dramatic changes to the economy. We aren't back to pre-COVID levels but on average are about 75% there. Hopefully, by 2024 we will have fully recovered as an industry.
AT A GLANCE
International Association of Venue Managers
What: Member-based organization advocating for a stronger, safer, more resilient venue management industry
Where: Based in Coppell, Texas
Website: https://iavm.org/