Nova Scotia's Digital Sector
A Connected Force
Business View Magazine reports on the Technology sector with insights from Caitlin Patterson, Director of Marketing & Communications, Digital Nova Scotia
By: Caitlin Patterson, Director of Marketing & Communications, Digital Nova Scotia
Across the globe, the tech sector is growing quickly and the province of Nova Scotia is on the fast track.  A connected force, our industry is made up of innovative and creative minds that fuel our digital economy while leveraging the collaborative approach that encompasses our culture as a province.
Our industry is made up of a skilled workforce with a plethora of career opportunities, and those working within it have the opportunity to build meaningful careers in all corners of our province while enjoying the ocean, lakes, and a community like no other.
Over the past several years, our tech sector has truly come into its own. Welcoming new and global companies into the region and supporting local companies as they experienced very positive growth as the demand for digital services has continued to expand. The tech sector now intertwines with all other industries, as our world becomes increasingly digital, and the impact is great – from supporting stronger data driven decisions to the productivity and innovation advances fueled by digital adoption.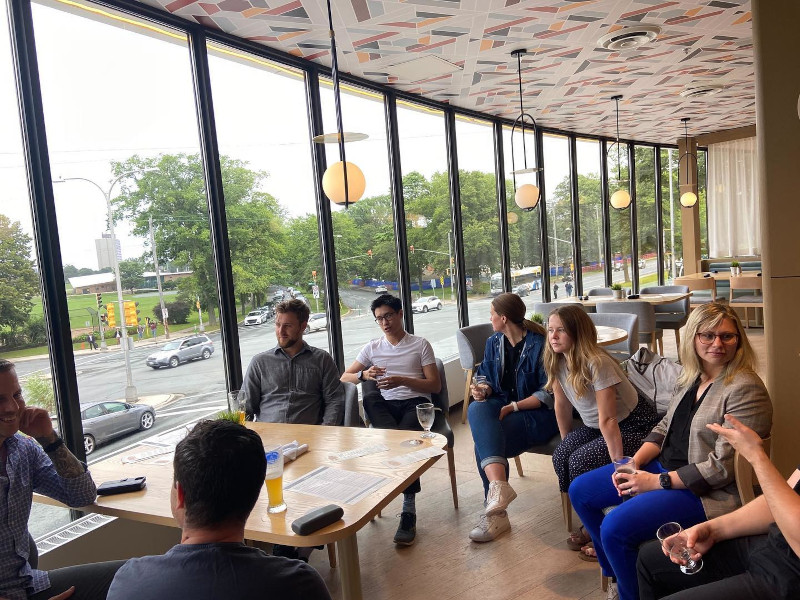 With the accelerated demand, the need for digital talent continues to grow and workforce expansion is an indicator of positive economic growth. During a recent labour market survey completed by the Association of Industry Sector Councils, when asked about their workforce outlook for 2022, 59% of leaders in tech respondents that they expected their workforce to increase. Adding that it was to meet the increasing demand to deliver digital products and services to their customers.
A positive growth outlook should not be a surprise. For years, commentators have discussed how Nova Scotia's tech sector is booming – in fact, there's even an initiative around just that through Dalhousie University. The pandemic was an accelerating force of technology adoption, and Digital Nova Scotia (DNS) has been a part of this movement, facilitating technology adoption through its digital assistance programs, such as the Tourism Digital Assistance Program (TDAP), in partnership with Tourism Nova Scotia. This program matched hundreds of participating tourism businesses with digital experts to advance their digital presence through digital marketing and new or improved websites. This impactful program was renewed for another season and continues to experience high demand.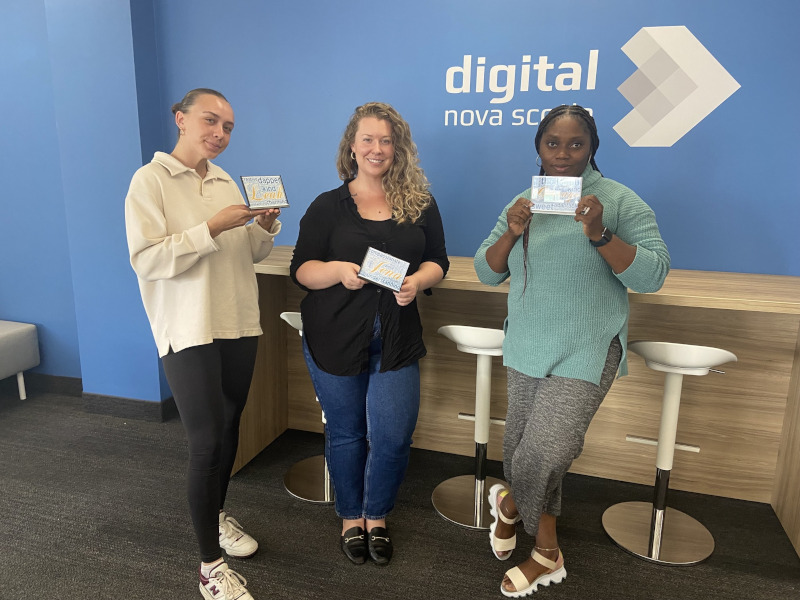 Along with employers, Digital Nova Scotia and partners are taking action to transform Nova Scotia's labour force. Post-secondary institutions have been increasing capacity and building industry-led advisory committees, and Digital Nova Scotia alongside many others have worked to create alternative skills training opportunities to equip workers with the in-demand skills needed for continued success.
An example is Digital Nova Scotia's Skills for Hire program, an Atlantic-wide initiative designed to help fill the need for qualified, entry-level talent in the tech sector! In partnership with Bluedrop ISM and the Government of Canada, this initiative will provide in-demand training for upwards of 1,500 participants over 3 years, with applications opening again this winter. The initial cohort for this program opened just this past summer and received over 900 interested applicants for a 300 seat program.
The remarkable thing you'll note about Nova Scotia, is that together, we know we go further. Digital Nova Scotia works closely with all post-secondaries, with economic development agencies, government, community partners and industry – and in turn, they all work together too. We believe by collaborating and taking an active role in facilitating both digital transformation and skills training, our province will continue to boom. With the right support for digital skills training, Nova Scotia's digital evolution will continue to chart a path for future economic growth and prosperity that benefits us all. By taking a collaborative and evidence-based approach to meet emerging workforce needs, we can make 2022 another year of tech industry wins in Nova Scotia.
With 1,300 technology-based organizations in the province, more and more individuals are choosing Nova Scotia's growing industry to pursue their career in tech. As a province, Nova Scotia is able to leverage our unique landscape and attractive lifestyle to draw  digital talent to our region.  As the tech sector has grown, it is becoming increasingly clear to those outside our province that Nova Scotia has even more to offer. In 2021, Nova Scotia was ranked #2 for tech diversity and wage growth in Canada.
If you're interested in exploring the tech sector in Nova Scotia, we recommend you connect with Digital Nova Scotia, or one of their many partners.
AT A GLANCE
Digital Nova Scotia
What: Industry association representing the tech sector in Nova Scotia
Where: Based in Halifax, Nova Scotia
Website: https://digitalnovascotia.com/