MC&A
leading the global events and tourism pack
Specializing in all things Hawai'i, MC&A puts travelers and guests first.
As Hawai'i gears up for increased visitor numbers and the hospitality and events sector gets back on its feet after a turbulent few years, MC&A, a leading destination management, events and tourism company, is perfectly positioned to offer first-tier excursions and travel experiences that show off the spectacular charms of the islands.
Founded in the 1980's Hawai'i-based MC&A, with its headquarters in Honolulu, was established as a response to the growing demand for group incentive travel. The founder, Mary Charles, was a visionary who was instrumental in supporting group travel logistics, special events, and more.
As the company grew, it diversified into leisure and luxury travel, including cruises. Over that time MC&A has built a reputation for designing unforgettable experiences and providing exceptional customer service, allowing it to grow into one of the world's leading destination and event management companies.
Perhaps the most obvious example of the company's growth is the fact that it markets to and provides services to customers in North America, and Asia Pacific. It is quickly building a reliable book of business in Europe although its main area of revenue comes from the U.S. mainland. In support of its group business MC&A leases a 30,000-square-foot warehouse on Maui to house and produce event decor which also includes a customized carpentry unit for custom requests from clients.
In recent years, the company has added some operational and financial muscle. It was acquired by JTB Americas, Ltd. in 2017, becoming a wholly owned subsidiary of the company which owns a large network of more than 30 companies in different industries throughout the U.S. and Canada. A merger then commenced in 2019 with Kuoni Destination Management USA, which further increased the company's footprint in the U.S. That made MC&A a prominent national brand in the industry.
As MC&A's website says, "aloha" means "greetings," "welcome," and "friendship" in Hawaiian. That attitude is the spirit that flows throughout the entire company – both in Hawai'i and throughout the U.S. mainland.
It's no secret that the hospitality industry was heavily impacted financially by the COVID pandemic. The effect on MC&A was just as drastic. When travel ceased in the spring of 2020, it ground the company's revenues to a near halt. That's when it became clear just how fortunate the company was to have the support and backing of a larger and financially stable firm like JTB Americas. MC&A did not claim any funds from the Paycheck Protection Program; instead, continued to invest in the business throughout 2020 and 2021.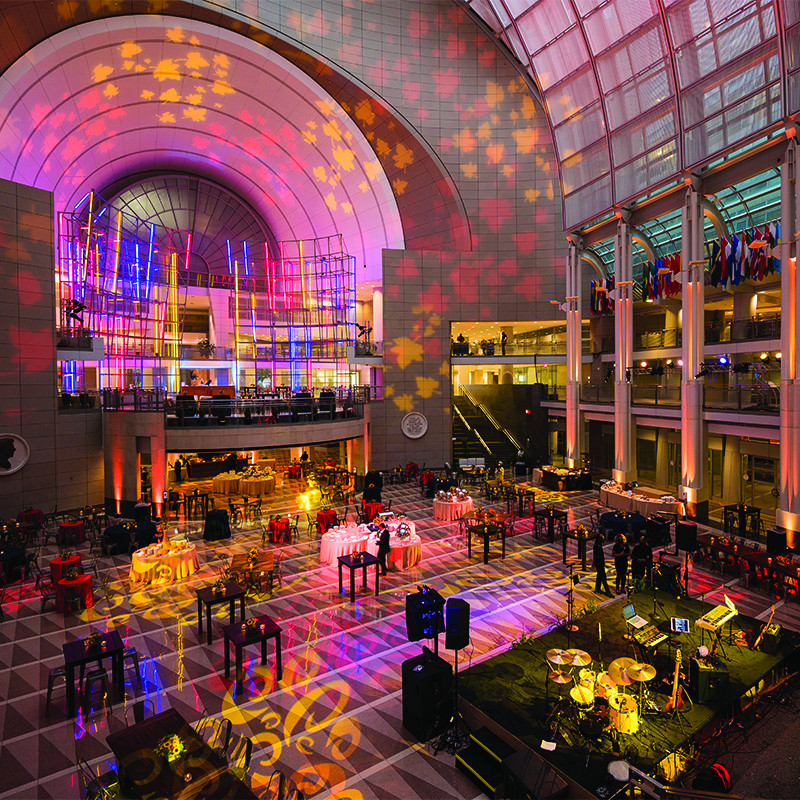 No full-time staff member was laid off, as MC&A was able to manage scheduled furloughs. Team members remained very active in sales and operational work during that time, often rescheduling events clients had set up for months or years later.
MC&A Executive Vice President and General Manager Johan Marzuki says 2020 was a critical year in proving the value of the company's customer service and support. "We had to stay engaged with our customers," Marzuki says. "There was a lot of optimism that once the pandemic's impact lessened, we would get extremely busy very quickly. That took a lot longer than we expected, but it's exactly what happened."
MC&A employees accomplished this through a string of communications that ensured customers were informed of travel and event trends using virtual programs and webinars. The company broadcasted updates on the hospitality industry from around Hawai'ii, including profiles on venues and restaurants reopening. It created virtual activities and incentives to engage with clients.
"We expanded our existing relationships and established new ones during that time," Marzuki says.
A part of MC&A's business caters to Fortune 500-level companies that recognize the value of holding destination meetings or incentive programs in Hawai'i. The company regularly develops creative and customized experiences for major groups that range from 50 to 10,000, according to Marzuki. Many of these can include employee rewards and bonuses for high-achieving sales professionals and other exemplary employees.
Fortunately, interest in cruises has started to recover from its pandemic lows and is nearing pre-pandemic levels. Although the recovery took longer than anticipated, spaces on cruise ships are now filling at higher capacities for the spring and fall seasons, and cruise lines have largely returned to Hawaiian ports.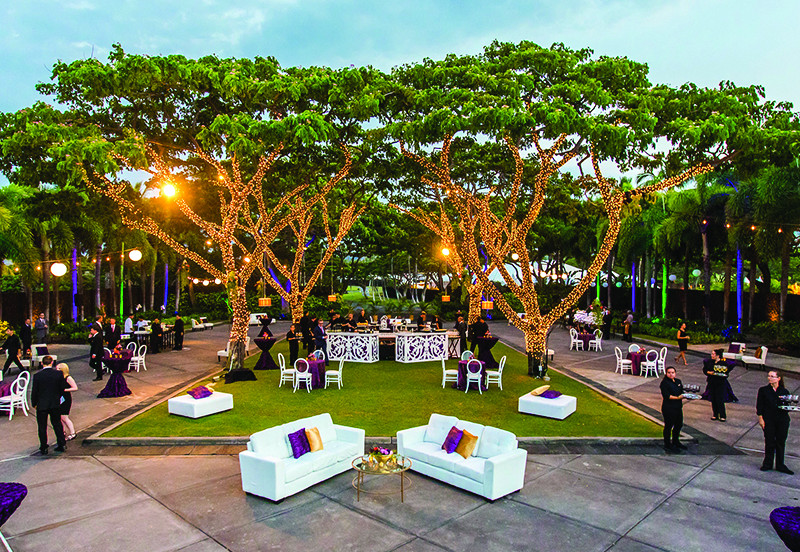 Cruise clients also benefit from MC&A's excellence in providing turnaround, ground services and shore excursions An easy-to-use online booking portal is also available, and the company frequently works closely with individual travelers who prefer customized travel itineraries and experiencesFinally, MC&A offers a first and last touch meet and greet service that reinforces its brand as a truly first-class, welcoming organization.
It is all a part of what makes any trip to the Hawaiian Islands memorable. "That first and last touch is a big part of our business. We go the extra mile so that our clients arrive and leave with the spirit of aloha," says Marzuki.
Many of the important partnerships MC&A has are tied to the local supply chain and the last three years have been challenging and disruptive to respected suppliers. Some of these valuable partners include Young Brothers, a Hawai'i-based company supporting inter-island shipping and freight services; Hawaiian Airlines, Enterprise Holdings; and a multitude of hotels, entertainment talent and activity suppliers, to name a few.
All of MC&A's business and supplier partners are part of highly specialized cottage industries that have extensive experience and a strong brand recognition within their own area of expertise, Marzuki says. He adds, "We surround ourselves with great partners and suppliers whom we can rely on. A great deal of thought goes into building all these relationships and it comes back to what is best for our clients."
MC&A is willing to invest in products and services that will benefit its clients and team member productivity. For that reason, future technology investments to reinforce the internal data, management, accounting, and CRM systems along with improvements in online communications, will be considered.
The company moved its Hawai'i headquarters during COVID but delayed renovations due to the pandemic. Marzuki anticipates refocusing on revitalizing the MC&A Hawai'i headquarters by mid-2023
Further considerations to the Maui warehouse refresh will also take place in order to continue to maintain responsiveness to clients and partners
Marzuki and his leadership team want to strengthen MC&A's position as Hawaii's biggest and best DMC and events management company. That will require it to further expand its presence and brand to prospects in North America. He said they would like to offer aloha in our services on the mainland, "which is part of our service heritage."
One important goal is for MC&A to further strengthen its brand and efforts to encourage corporate social responsibility programs to its clients, while also serving as a bridge to Hawaiian culture for those interested in learning more about traditions.
"We are fortunate that many of our existing and legacy clients already recognize the company as a strong Hawai'i brand.
"At the end of the day, it also reminds us of our commitment to responsible tourism," Marzuki says.
"Focus on our business integrity and service culture is very important to us," he says. "Perhaps more than anything it also keeps us grounded and focused on maintaining the spirit of aloha in our business culture."
AT A GLANCE
MC&A
What: Leading global events and destination tourism tourist organization specializing in the Hawaiian region
Where: Headquarters in Honolulu, Hawaii
Website: https://mcadmc.com/