Business View Magazine interviews representatives from Mauldin, SC, as part of our focus on Economic Development in U.S. Cities.
Location, location, location! The City of Mauldin shines like a beacon in the heart of Upstate South Carolina – three hours from the coastline, just over an hour from the Blue Ridge Mountains, and 15 minutes from Greenville-Spartanburg International Airport. The City's central location, convenient accessibility to I-85 and I-385, exceptional infrastructure support, incentives, and highly skilled work force make it the ideal landscape for businesses to locate.
Mauldin is also the perfect spot for families to call home. Recognized as the best place to buy a house in the state, the city's 25,000 residents enjoy great schools, excellent parks, and recreational facilities. One of the most popular places to visit is the Mauldin Cultural Center, hosting nearly 30,000 people and over 1,000 events annually.
Originally called "Butler's Crossing," the area was renamed "Mauldin" in honor of the President of the Greenville and Laurens Railroad, W.L. Mauldin, who helped bring the railroad through the community, and later became the state's Lt. Governor. The Town of Mauldin was incorporated on Christmas Eve, 1890, and in 1969, Town Council voted to change the name to City of Mauldin. Today, it's one of the fastest growing cities in South Carolina.
To garner insight into Mauldin's ongoing success, we went directly to the people in the know: Trey Eubanks, City Administrator; Van Broad, Community Development Director; and Taft Matney, City Councillor and Chair of Mauldin Recreation, Planning and Economic Development Committee. Here's what they shared:
Eubanks: "We continue to focus on fundamentals, maintaining a high quality of life by maintaining a high quality of municipal services. That's the basis upon which we build and recruit industry and development. Regarding infrastructure, we are 75 to 80 percent finished with a $3.4 million sewer system rehabilitation project. That project has come in under budget and ahead of schedule, and it's going to ensure we have a viable sewer infrastructure well into the future. Our sewer management system is one of the best in the region, so, businesses and industry looking to locate here have no issues when it comes to those services.
"The other thing is our roads. Over the past five years, we have taken advantage of matching grants for road resurfacing, and have collectively invested over $4 million in resurfacing programs. Transportation-wise, last year, we completed a council-authorized study on one of our major corridors that goes from our main intersection, up to the high school towards interstate I-385. This year, it is in the State Dept. of Transportation's program for preliminary engineering. With a lot of public input, we're going to have the best solution to the investment we need to make in this important commercial corridor.
"The Greenville Health System Swamp Rabbit Trail is another infrastructure element. It's a 19.9-mile, multi-use rail trail that follows the bed of a former railroad, and was nicknamed after the indigenous swamp rabbit. If you're familiar with Greenville County, you're familiar with the Swamp Rabbit Trail. It starts at the northern end of our county, and Council has received plans to include it as part of the City of Mauldin – not only as a recreational component, it is also a true economic development driver. The County of Greenville, particularly the small town of Traveller's Rest, has been extremely successful at recruiting businesses due to the presence of the Swamp Rabbit Trail through that area."
Broad: "Another example of work being done involves a valuable 40-acre site that needed remediation. The city partnered with the landowner, the county and the state to certify the site as SC Certified for putting a business entity there. That means we did all the geotechnical work, the soil samples, the environmental work. We ensured there were utilities on the site – sewer, water, anything and everything industry needs. That takes away some of the costs for a business. We just landed MP Husky. They're building a 150,000-square-foot complex – 150 employees currently, adding another 100 to 150 to that site. Developers were hoping to consolidate three companies on this one site, but MP Husky has grown so much, it may be the only facility they're able to fit."
Matney: "Our location makes us ideal for corporate relocation and expansion, as we're situated centrally between Atlanta and Charlotte along I-85 with access to I-385, and substantial rail line access, as well. But, as we bring in those corporate expansions and our new business neighbours, we try to achieve work/life balance as much as possible. We want to offer something they can be proud of; something they can enjoy with their families – whether it's the recruitment of new retail, restaurants, or our complete recreation services and programs, primarily with youth sports. As we continue building, we want to make sure we take good care of the folks who work here and decide to live here as a result."
Broad: "Mauldin is an underserved community, with an exciting redevelopment opportunity from what I would call our 'downtown' throughout. What makes that palatable is the wonderful industrial base we have here within a 1½ mile location of our downtown. Mauldin has become a kind of mecca of corporate companies locating to the community.
"Verizon Wireless has a call center here, so does Anyone Home. We just had a ground breaking for BB&T Bank Mortgage Service Division. They're building a 140,000-square-foot office complex; 600 employees will be locating here – some from the area, others from outside the area, with another 100 to 200 to be added over the next several years. In Verizon's case, they already had a complex here, but they did a $3½ million expansion with another 260 employees added to their current roster. Anyone Home has around 270 to 400 employees. Samsung is another significant employer. Jacob's Engineering and Liberty Life have major divisions here. In all, there are 8,000 to 10,000 employees in this area.
What makes it exciting is that we've leaked a lot of retail potential out of the community, and now we've got an opportunity to bring it back with the foundation the city has laid with incentives in tax abatements, priority inspection services, and façade improvement grants. We already have a phenomenal performing arts center and a great amphitheater, both with expanding programming. And we've started a Farmers' Market. Just north of that, on North Main St., we have an 18,000-square-foot Class A office complex coming in that will house a governmental entity. It will bring a major impact to the redevelopment of that area. City Center is going to change our downtown as well."
Matney: "Mauldin never really had a downtown. Where other cities are trying to reinvent, rehabilitate, reimagine their existing downtowns, Mauldin is looking at it from a blank canvas standpoint; to understand what's needed, and work with developers to create a City Center that meets those needs. Mixed use – that liveable, walkable, shop/dine hangout place where you want to come, be with your family, and spend your time and money."
Eubanks: "We have had a recycling program in effect for over a decade. To reinvigorate that program, six or seven years ago, the city encouraged residents to exchange their old 20-gallon recycling bin with a 60-gallon, rollout recycling container, provided at no cost. We saw a tremendous response to that because it was free. We now have a vigorous recycling program with participation in the 30s to low 40s, slightly above our state's percentage rate.
"We're in the process of creating an urban village district, working some sustainable features into that zoning plan. Our downtown, as well as a couple other areas, is going to be very viable for an urban village zoning classification that will direct and provide flexibility for future development. Current codes require developments to have public park areas. One of the better things Mauldin has done over the years is provide for green spaces in the community.
"The City of Mauldin lighting ordinance is one of the most effective in Greenville County at restricting light pollution. Also, our storm water requirements are some of the most robust in Greenville County. We want to make sure as we continue to grow, we plan appropriately for storm water issues. There are areas for infill development. Some have not been developed because of topography or other challenges, and as we continue to update and amend our ordinance, we want to plan properly and facilitate that happening.
"We also have a handful of areas where we are working on annexation with residential, as well as business and commercial use. South Carolina's annexation laws make that a challenge, and I wish that were different because municipalities are economic drivers for our state. It's important that it becomes easier for us to grow to our natural boundaries than current laws allow."
Broad: "Mauldin has tremendous redevelopment opportunities for others who have that entrepreneurial spirit. The city, through its foundation and development work, has set itself up to help make businesses that come here, successful. So, if you're hungry and looking for an opportunity, Mauldin is it.
"We have the Best Median Household Income and Best Disposable Income in the Upstate. We are the fourth Smartest City in the state. We've gotten all these accolades the past three years running. Our demographics are off the chart. We leak 30 to 40 million dollars in retail potential out of Mauldin to other areas – hotels, hospitality – the opportunity here is crazy good, and everything is growing this way."
AT A GLANCE
WHO: Mauldin, South Carolina
WHAT: Suburban city with a population just over 25,000
WHERE: Located in Greenville County on the I-95 between Atlanta and Charlotte, South Carolina
WEBSITE: www.cityofmauldin.org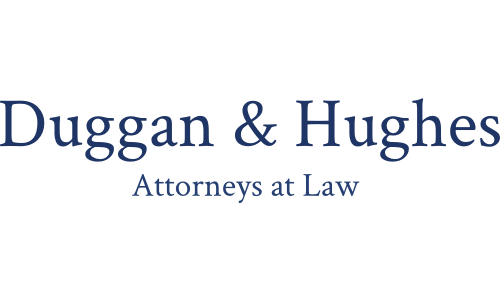 Duggan & Hughes – A full-service law firm in Greer, South Carolina, Duggan & Hughes' practice areas include: State and Federal Civil Trial Practice, Social Security Disability, Personal Injury, Estate Planning and Probate, Workers Compensation, Mediation and Alternative Dispute Resolution, Real Estate, State and Federal Court Appeals, Corporate Law, and Government/Municipal Law. – www.dugganhughes.com