Linden New Jersey
Projects Aplenty
Business View Magazine profiles Linden New Jersey, a city of 45,000, in Union County, about 20 miles southwest of Manhattan.
Linden is a city in southeastern Union County, New Jersey with a population of about 45,500. It is part of the New York Metropolitan Area, located about 20 miles southwest of Manhattan. Linden is home to the Bayway Refinery, a Phillips 66 facility that helps supply petroleum-based products to the New York/New Jersey area. From 1937 to 2005, the city was also home to Linden Assembly, a General Motors manufacturing plant that produced GM automobiles, as well as planes during World War II. Today, the site is owned by Duke Realty, which has built several large warehouses on the 140-acre property, one of which is getting ready to be occupied by the Blue Apron Company, a food and beverage company that is planning to hire up to 3,000 people.
Several other, ongoing or planned redevelopment projects in Linden are part of the Transit Village Initiative, a project developed by the New Jersey Department of Transportation and NJ Transit that creates incentives for municipalities to redevelop or revitalize areas around transit stations into attractive, vibrant, pedestrian-friendly neighborhoods where people can live, shop, work, and play without relying on automobiles.
According to Mayor Derek Armstead, one of these projects, called the JTG Scaffolding Project, is located on West Elizabeth Avenue. "That project has been approved and we're looking to have shovels in the ground by February," he states. "The land was declared an area that needed redevelopment and the purchaser of the land is going to put in high-end apartments – 235 units."
"In addition to that, we have another site which we call our United Lacquer site," Armstead continues. "This particular location is further along Elizabeth Avenue. The property has been contaminated for some time and the city was reluctant to take the property because once we take it, we're responsible for the cleanup of it. So, we are actively looking for developers there and we have three interested parties in taking over that site. We figure the cleanup will cost somewhere around $1.5 million, maybe even $2 million. But the site is large enough that if a person had to purchase that site, they'd pay about $2 million for it anyway. So it becomes a viable project for someone to come and clean it up and to develop it. We're looking to get somewhere around 200 units, there, as well."
Another Transit Village site is the Capodagli Properties. "George Capodagli has built one 176-unit building, which is already 75 percent occupied, and he's looking to break ground right across the street to build another 145-unit building," says Armstead.  All of these sites are close to the Northeast Corridor and Jersey Coast Lines Amtrak station, which makes them ideal locations for people who wish to commute to New York or Newark for work.
Another initiative on the city's agenda is called the Landfill Project. "This is one of our 'green' projects," says Armstead. "We're looking to put solar panels on our closed landfill that we have that can generate upwards of 4.5 MW of electricity. That electricity won't be sold to the grid; we're looking to sell it directly to some of the companies right in the area, so we can offer them a better rate than PSE&G, and, of course, receive a higher return than we would if we were selling it directly to the grid."
George R. Vircik, Linden's City Engineer, says that Linden has always been known as a business-friendly city. "When developments come in, other towns take six months to approve them," he says. "If everything is complete, our planning board can generally grant approvals in one to two months." In addition, Linden is one city that usually doesn't need to offer many incentives to businesses in order to locate there. "People seem to want to come to Linden, because it's close to New York City and 10 million people within 20 miles, or so, he explains.  "Also, since 1977, we've received almost $27 million in community development grants. About half was used for housing rehabilitation; we've gotten almost $9 million for street improvements; we've gotten money for sewers, recreation facilities, libraries, and parks."
Vircik mentions another major project in Linden's downtown, central business district: "We're going to add brand new decorative sidewalks and light poles, and landscaping to try and beautify downtown while increasing pedestrian safety," he says. "We're going to widen the sidewalks, reduce the width of the street, and in this way, if there's a restaurant or two, they can have outside dining and we'll have a safer couple of blocks for pedestrians to cross the street."
Regarding its other infrastructure needs, Armstead reports that Linden has always been very consistent with its capital budget allocations for streets and sewers. "We capitalize our budget, every year, to keep our infrastructure up to date," he declares. "In 2014, we did $1.2 million in streets; in 2015, we did $2.3 million in streets; and in 2016, we did $2.7 million in streets. With our sewers, we did $330,000 in 2014; $390,000 in 2015; and over $550,000 in 2016. Vircik adds that over the last few years, the city has also gotten 21 miles of new gas mains put in by the Elizabethtown Gas Company, the private firm that supplies natural gas to residents and businesses.
Mayor Armstead believes that Linden has a very good mix of industry, residential, and commercial attributes. "And we have a very diverse community as far as race in concerned," he adds. "27 percent African-American; 23 percent Hispanic; 5 percent Asian; and the rest, Caucasian. So, it's a very unique city, in that regard."
Check out this handpicked feature on Millville, New Jersey – Opportunities to grow.
AT A GLANCE
WHO: Linden New Jersey
WHAT: A city of 45,000
WHERE: Union County, about 20 miles southwest of Manhattan
WEBSITE: www.linden-nj.org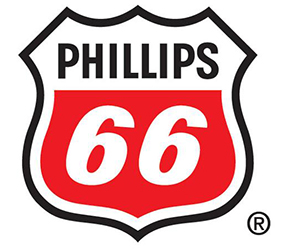 Phillips 66 – The Phillips 66 Company is an American, multinational energy company headquartered in, Houston, Texas. With a portfolio of Midstream, Chemicals, Refining, and Marketing and Specialties businesses, the company processes, transports, stores, and markets fuels and products globally. The company has approximately 14,000 employees worldwide and is active in more than 65 countries. Phillips 66 had $50 billion of assets as of June 30, 2016. – www.phillips66.com

Foley Power Systems –
The Foley name initially was known as a leader in the early years of automobile dealerships in Newark, but an intriguing business opportunity presented to Edward Foley, Jr. in 1957 to become a Cat tractor dealer, changed the direction of Foley's future.
After ten years of solid growth, Foley Machinery moved to Piscataway, NJ in January 1967 to a larger facility. This remains Foley's headquarters today where all four divisions operate. The company has spanned three generations of the Foley Family.
Today, Jamie Foley is CEO, Ryan Foley is President, and Kim Foley is Chairman of the Board of Foley, Inc. The company's vision is to "Create customer experiences that create customers for life." It believes in and strives to achieve its vision by adhering to the company values of trust, communication, relationships, mutual respect, and astonishment, every day.
There are four divisions that provide a diversified line of products, rentals and services to support its wide range of customer needs. The Machinery Division offers the full line of Cat Construction Products, consisting of over 300 machines. Foley Rents offers short term rentals, long term rentals and rent-to-own agreements. Power Systems provides emergency and prime power generator sets, power generation rentals, temperature control rentals, compressed air rentals, marine engines, and industrial engines. The On Highway Division's capabilities includes services from basic oil changes to major overhauls, and its factory-trained technicians provide expert and reliable service whether it is for Cat or non-Cat truck engines. Foley offers product support capabilities for every division which includes all service and parts availability for all product types.
The company's territory includes the northern half of New Jersey, Staten Island, and Bermuda. In addition to the Piscataway location, there are 10 parts-drops throughout New Jersey including Monroe Township, Wall, Clifton, Pompton Lakes, Flanders, Glen Gardner, Fairview, Flemington, Neptune, and on Staten Island.

Commercial Utility Consultants – Commercial Utility Consultants has been providing energy savings for commercial and industrial businesses, as well as private and governmental agencies, since 1975. Its mission is to ensure that its clients' utility purchases are at the lowest possible cost. The company's team of analysts includes utility professionals and engineers who are experts in utility rates, tariff analysis, and deregulation. – www.commercialutility.com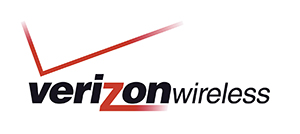 Verizon Wireless – Verizon Wireless is an American, wholly owned subsidiary of Verizon Communications, offering wireless telecommunications products and services. With 142.8 million subscribers as of July 2016, Verizon Wireless is the largest wireless telecommunications provider in the United States. It operates a national 4G LTE network covering about 98 percent of the U.S. population. –www.verizonwireless.com