Benedict College
#TheBESTofBC
Business View Magazine interview Dr. Roslyn Artis, President of Benedict College, for our focus on Top Private Educational Institutions in the U.S.
Benedict College believes in giving the best to its students. In fact, its current vision statement and strategic plan capture that commitment. Called "The BEST Plan," an acronym for "Bold Execution of a Strategic Transformation," it aims to provide a transformative experience for Benedict's student body in all their endeavors.
The private, liberal arts college offers a host of programs on its Columbia, South Carolina campus, and each one strives to provide its students the very best, high quality education. Since its inception, Benedict has been a place for students to realize their full potential. It has grown drastically through the years, starting with just two programs to now offering 29 different degrees in its three academic schools.
Business View recently spoke with Dr. Roslyn Artis, President of Benedict College, about the history of the school and how it has worked hard to grow and adapt with every new challenge. The following is an edited version of our conversation.
BVM: Can you give us a brief overview of Benedict College's background?
Dr. Artis: "Benedict College is in the throes of celebrating its 150th anniversary. The college was founded in 1870 in its present location, which incidentally was formerly a slave plantation. A northern missionary, Bathsheba Benedict, took a very modest amount of money – about $13,000 – and purchased an 80-acre slave plantation and committed it to the development of an institution that would educate the descendants of slaves. We have been for now 150 years, educating generations of the descendants of the former enslaved – the importance of that work is certainly not lost on any of us. These young people might be educated on the very soil that many of their ancestors would have toiled on during slavery."
BVM: How has the college changed since you became President?
Artis: "I arrived in 2017. That year, we developed a strategic plan to guide the direction of the institution for the next five years and part of that was an evaluation of all academic programs. During that period, we began to de-emphasize criminal justice in favour of cyber security, recognizing the workforce implications of that for our graduates. We also doubled down on our engineering programs and other high demand fields for young people. The review resulted in our focusing significant resources on those areas, while maintaining our stalwart programs in education, social work, the arts, biology, and business. We are reaching toward the future in terms of employability for our students.
"We have fundamentally shifted the institution on its axis, and as you might imagine that does come with a good deal of anxiety for the institution and perhaps to some extent for its constituents who have always known it. We conducted a holistic assessment of the entire campus; recognizing that our students deserve our very best at all times and that required us to really look across the institution and make adjustments."
BVM: What adjustments were made?
Artis: "First and foremost we addressed our business model and our staffing. In many respects we were overstaffed for the population that we were serving, so we made significant adjustments. Importantly, we did not just take away, we began to add. We focused on our outcomes, our graduation rates, our retention completion and recognized that we needed a focused effort on retention. It is of little value for an institution like Benedict College to recruit students who are not capable of persistence and graduation, without sufficient support.  Therefore, we added a new retention and student success office.
"We also did a tuition reset. Benedict was, in my eyes, somewhat expensive. Eighty four percent of my students are low wealth students with very little access to resources, and over 74 percent were first generation college students. They don't come from college-educated wealthy families and the sacrifice it takes to commit $28,000 per year is quite significant. In response to this concern, we took a herculean step and implemented a tuition reset. We reduced our tuition fees by 26 percent, bringing the cost of attendance to about $22,000 a year.
"At the same time we reduced the tuition, we increased the admission standards. The goal was to increase the quality of the student while decreasing the cost so that a talented student believed that a Benedict education was accessible to them. I am pleased to say that we achieved the desired outcome. We are seeing double digit increases in student retention and graduation rate and we haven't had a full four-year cycle yet. While COVID-19 has interrupted our plan, my hope is that we will continue to realize those gains."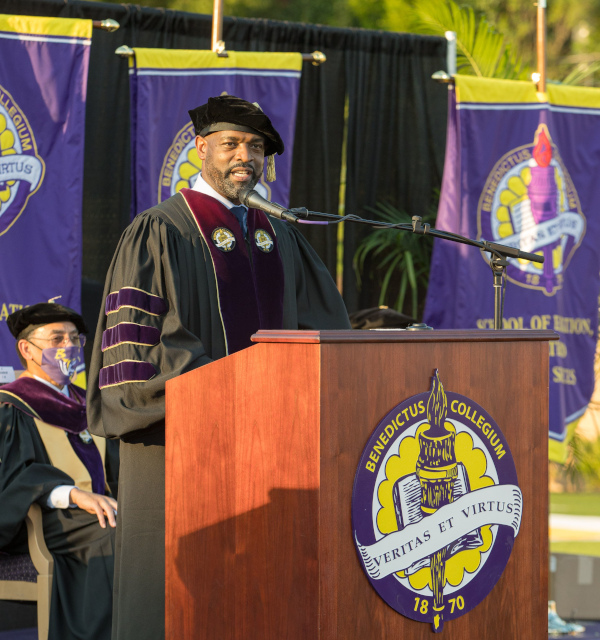 BVM: Speaking of COVID-19, have you had to go to an online curriculum?
Artis: "In March, we made the decision to close the campus like most other higher education institutions. Recognizing that our students were low-wealth, first-generation kids whose parents couldn't simply charge a plane ticket or take off their hourly jobs to come pick them up in the middle of the week, we did something pretty unheard of. We raised close to $55,000 in about 30 hours and we subsidized our students' travel home.
"We then took a deep breath, patted ourselves on the back, and realized our troubles were only beginning. We faced the reality that many of our students did not have access to broadband technology and internet. Even though we were providing laptops and hot spots to support students, some of our students live in areas that there was nothing to connect to. That was a very real challenge for us. We also learned very quickly that although we got our kids home, home is a relative term. Nearly 31 percent of Benedict students experienced some sort of housing insecurity. Many of them were truly homeless. Our students needed to get back to campus."
BVM: How did you decide whether to reopen the campus?
Artis: "On July 20, one of my rising seniors was shot and killed and that really crystallized it for me. Our kids were exposed to COVID-19, our kids were low income or often homeless, our kids did not have access to technology, and our kids weren't safe, quite frankly, in their home environment. We made the decision to reopen the campus in August with very, very strict protocols.
"We did universal testing. We tested every single student, staff and faculty member prior to entering the campus. We did random testing on a weekly basis for about 15 percent of our population. We had a midnight curfew because that's when the parties are getting good. We had a closed campus. If you were a commuter student, you were not permitted to access campus. We mailed you what you needed as it relates to library resources and of course spent hundreds of thousands of dollars on digital resources for those students.
"We were super proud at the conclusion of the semester to report that we had a total of 17 positive cases of COVID-19, 15 of which were asymptomatic, but we caught it because of our strict testing protocols. We are encouraged by the positive outcome, we are encouraged by the increases to retention, and the recognition that our particular vulnerable population desperately needed us to be intact."
BVM: What keeps you going throughout all the challenges?
Artis: "Unfortunately, on the fourth of January, I lost another student to gun violence in Washington, DC. It was random. He was walking down the street on Sunday morning at 11am. He was a senior Computer Science major who would have graduated in May. Just a decent kid who was minding his own business. That gives you an indication of how critically important it is to have an institution like Benedict College – that educates a particularly vulnerable population – open for business. They are safer here. Therefore, we are committed.
"We took advantage of COVID-19, we didn't just react to the negative. We have taken advantage of every opportunity to innovate. We opted to go to a textbook-less environment. Our faculty really did a tremendous amount of work embedding open-source materials into all their courses. That's one innovation that we will likely retain."
BVM: What are your main goals for Benedict College going forward?
Artis: We will continue critically evaluating every single operating element of the institution whether it's an academic or service or support line. We started our MBA program last year and we are looking to add additional Master's degree programs. We are not an online institution by definition. We adapted to that out of necessity, but it certainly opens some interesting possibilities for us for alternative revenue streams and program development. We will take the good with the bad and embrace every opportunity to expand what it means to be "The BEST of BC" as we move into the future."
AT A GLANCE
Benedict College
What: A private liberal arts college
Where: Located on a former plantation in Columbia, South Carolina
Website: www.benedict.edu
CapinCrouse, LLP – www.capincrouse.com
Transformational Leadership
By Daniel M. Campbell, Partner and Higher Education Services Director, CapinCrouse
"Leadership is essential in a crisis." Doris Kearns Goodwin
Pandemic. Economic collapse. Racial inequality. Social injustice. Isolation. Each in and of itself qualifies as a crisis. Experienced simultaneously, these crises challenge a society's leaders in unique and specific ways.
The Merriam-Webster dictionary describes a crisis as "an unstable or crucial time in which decisive change is impending; the decisive moment; the turning point." Think of a crisis as a choice point. Going straight ahead is no longer an option. These choice points require transformational leadership to navigate successfully.
Transformational leadership is visionary. Visionary leaders see not only what could be, but what should be. Visionary leaders know what to do, understanding the demands and challenges of the time they are in and the best interests of their constituents. Knowing those interests may be in conflict with the short-term best interests of their organization, they make hard decisions while remaining mindful that the organization will be the ultimate beneficiary of doing the right thing.
Transformational leadership is focused. Focused leaders tune out what their peers are saying and doing. They focus on what their constituents need instead. They ask the question, "What do our constituents need to successfully navigate the times?" They understand that one singular solution cannot address all of the needs of all of their constituents. Certain groups of constituents may have fewer resources and thus need greater service. Other constituents have access to other resources and only need a plan.
Transformation leadership plans. These leaders are known for planning and re-planning. As crises unfold, strategic plans and budgets are set aside and contingencies are developed. Leaders do not give up or give in; rather, they develop a new model of constituent service that is unique to the times.
Transformational leadership leads. Leaders build teams and trust. They trust their teams to do their jobs and their teams trust them to do theirs. They have high expectations but are forgiving and compassionate before taking corrective action and training.
Think about leadership at your organization. What challenges do you face? What opportunities for improvement can you identify? What are your strengths, and how can they be built upon?
Transformational leadership has never been more vital. Taking the time to assess and apply the characteristics of transformational leadership will help your organization move forward with clarity and confidence, even in times of crisis.
About the Author
Daniel M. Campbell serves as Partner and Higher Education Services Director at CapinCrouse. Dan has more than 35 years of public accounting experience leading audit engagements of nonprofit organizations and for-profit industries. Dan leads the firm's higher education practice segment, which includes more than 80 client relationships, and commits a significant portion of his professional time to board training, strategic planning initiatives, and accreditation support. Learn more at capincrouse.com.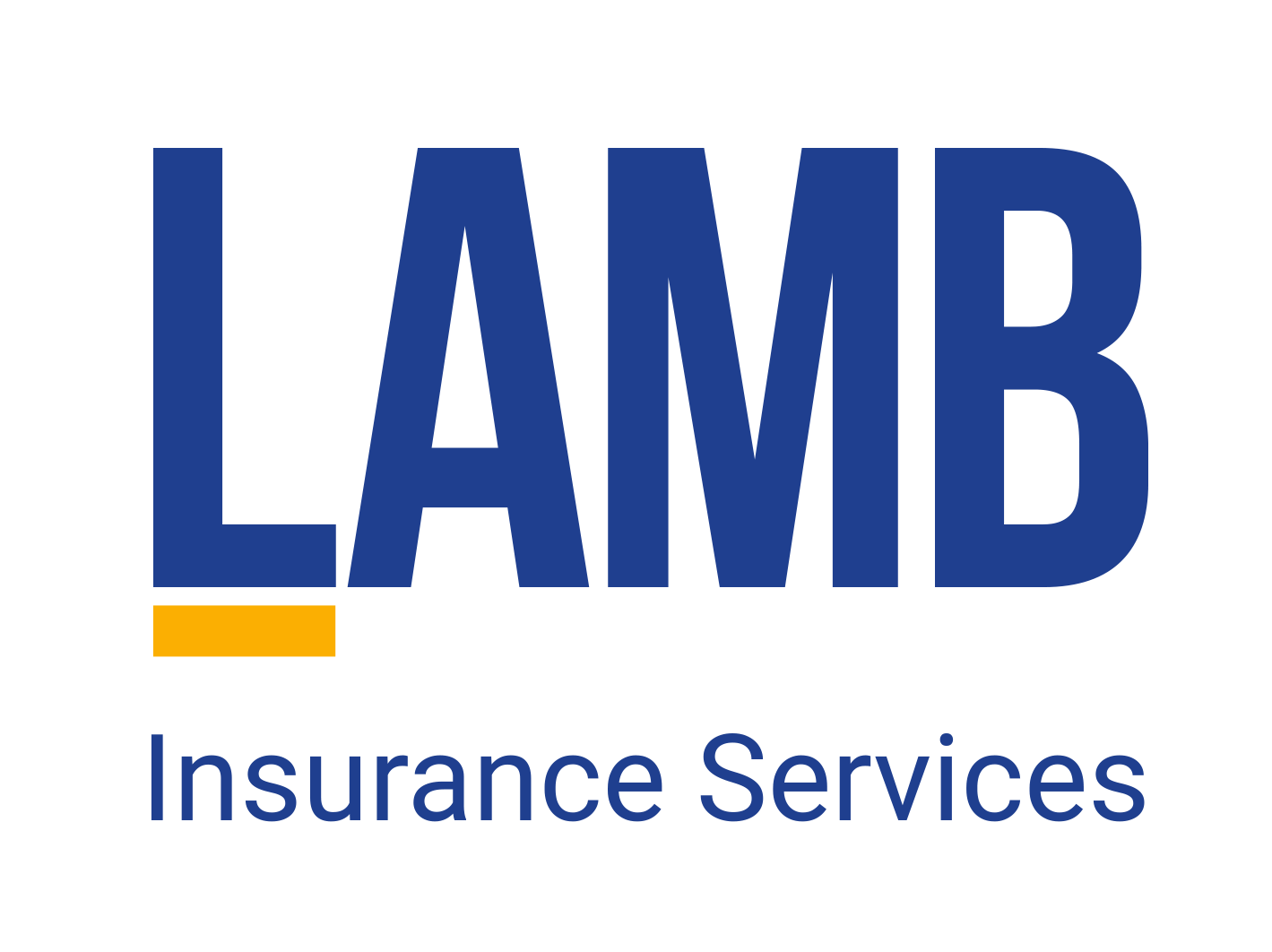 Lamb Insurance Services – lambis.com
Lamb Insurance Service is the largest insurance broker in the country dedicated exclusively to nonprofits and social services. We leverage our expertise, experience and carrier relationships to deliver comprehensive insurance programs at an advantageous cost to clients. Lamb has offices in New York, Charlotte, DC, Denver, Philadelphia, and San Francisco.