Largo, Florida
The community of choice, naturally!
Business View Magazine interviews Carol Stricklin, Director of Community Development, for our series on Best Practices in Florida Cities.
Ideally situated in the midst of Pinellas County's peaceful natural landscape, just a stone's throw from beautiful beaches, the City of Largo is a friendly, outstanding place to call home. A wealth of green spaces, an engaged and active community, along with safe and attractive neighborhoods, all contribute to the appeal. The city's central location, along with excellent parks, leisure services, and all the amenities, make Largo the Community of Choice in the Tampa Bay area to live, do business, and visit – naturally!
Largo was first incorporated in 1905, switching back and forth from "town" to "city" several times, and finally settling in as a city in 1974. The major economic driver was the export of agricultural products until the 1960s, when population growth transformed it into a bedroom community. From 1905 to 2010, Largo grew from about 300 people to more than 70,000. And what began as a rural farming community, became the third largest city in Florida's most densely populated county.
Carol Stricklin, Director of Community Development, reports, "Our branding is really informing what we're working on and where the city wants to go. Our logo has strong brand identification with three colors that symbolize the three major focus areas of our strategic plan: sustainability, public safety, and community pride. We also have a tagline: Community of Choice…Naturally!, which represents the idea that it's a natural place to do business and to live. We're going for a very strong sense of place and purpose as to what Largo is in the marketplace. That informs our economic development efforts and the way we approach our infrastructure projects."
The city has a sustainability campaign called Our Future Largo and a Sustainability Administrator who has put together "LEAP" – the Largo Environmental Action Plan. In addition, the City Commission signed on to the Ready for 100 campaign, which is a Sierra Club initiative to have a 100-percent, renewable zero emission energy by 2035. Largo was the 75th city in the U.S. to make the commitment; fourth in the State of Florida.
Part of sustainability is taking care of fundamental infrastructure. Largo grew rapidly in the 1960s and '70s, so much of the infrastructure is approaching the 50-year mark. The City has been focused on recapitalizing that infrastructure. In particular, the sanitary sewer system (plant and collection system) has been almost completely rebuilt with an investment of $70 million. The City is also doing an intensive asset management program of its roadways, with resurfacing and reconstruction to maintain the quality. The idea is to invest in the fundamentals, now, to sustain Largo into the future and make it a more resilient community.
"We also have some major investments in public buildings," says Stricklin. "We're reconstructing four of our fire stations, and one of our big focuses in Largo is working to revitalize our historic downtown. It's a community redevelopment district that's not seen a lot of development activity. Although it has good bones and a nice fabric – brick streets and live oaks and engaged businesses – it's just not the economically vibrant place we want it to be."
The present city hall is in a suburban location outside of the downtown and that building is at the end of its useful life. So, the City is making a commitment to build about 80,000 square feet of office and about 20,000 square feet of retail in a downtown multi-story, mixed-use project with a parking garage designed to serve other projects downtown, as well as Central Park, and a public plaza. Preliminary designs are being done, and it's forecast to be an investment of 30-40 million dollars.
All the downtown sidewalks along the main street (West Bay Drive) have been rebuilt. That same stretch of roadway has been milled and resurfaced, with mid-block crossings, all new streetlights, and street furniture (benches, trash cans, bus shelters). Stricklin notes, "Then we're anchoring it on either end of the entrance to downtown, east and west, with a design that's just being completed. It's a significant landscape element at the intersection of two major roadways that is our downtown entrance. On the western end, we're doing a gateway project that connects the downtown to the Pinellas Trail, which is a 27-mile north-south Rails to Trail that runs the length of Pinellas County. We're using the Pinellas Trail Bridge that goes over West Bay Drive as the entrance feature, so we have this sense of arrival on either end of the downtown. We're pretty excited about that."
A development strategy based on activity centers has identified the city's three economic centers: downtown; an area anchored by Largo Mall; and an area called Largo TriCity, which is very near the center of economic activity for Pinellas County (called the Gateway Area). Speaking to investments made in the historic downtown, as well as the adjacent Clearwater Largo Road District that is also being redeveloped, Stricklin explains, "There has been significant investment in multi-family – the first we've had downtown in quite a while. The first was a 29-unit urban loft-style apartment project. A real boutique project – very modern and different for our downtown. But now, we're seeing apartment development at scale. Rosery Apartments, developed by Rangewater Real Estate is just about to open. It's a 224-unit apartment complex and we're really proud of it because it was a former dilapidated mobile home park and now it's a very urban footprint that adjoins one of our Community Street projects."
Largo has a strategy of reconstructing certain major city streets as "complete streets." The project was leveraged by the city's investment in Rosery Road as a Community Street which includes a 10-foot wide multi-use path and on-street parking. The Rosery Apartments adjoin the community street for two full city blocks and abuts the Pinellas Trail, so it has a connection to the major north-south trail system. Because it's in the redevelopment district, the City has the ability to provide density bonuses in exchange for a portion of the units being set aside for workforce housing. Typically, local governments incentivize affordable housing through housing trust fund grants. In this case, the City simply gave the entitlements to the developer who will be providing those apartments at rates that are affordable to residents that make 80 percent of the average median income and there is no cost to the public.
Another developer, Wood Partners, also took another dilapidated mobile home park, again adjacent to the Pinellas Trail, and is beginning construction on a project called Alta Belleair, taking advantage of density bonuses for a 240-unit apartment complex. Within a couple years, there will be about 500 apartment units in that corridor, which should boost the retail and restaurant trade in the redevelopment district.
Stricklin acknowledges, "We're also seeing some hotel development. We have a 118-room, Hilton Home2Suites hotel in our Largo Mall activity center. And a fair amount of infill-type service – a car wash, fast food, retail, banking; also car dealerships. We have a Porsche dealership under construction in our TriCity activity center. Office and manufacturing are also doing well."
Pinellas County has one of the strongest manufacturing bases in Florida with a sophisticated workforce and strengths in medical device manufacturing and aviation. A Fortune 100 firm, Tech Data, is headquartered in Largo. The City is also home to BIC Graphic USA, Melitta USA, and several in the defense and aerospace component industry. It's estimated that Largo's population of 85,000 swells by another 50-60 thousand people a day who come to work there. Medical is also a strong economic driver. A Medical Arts District, just outside of the historic downtown, has a Blue Cross/Blue Shield Diagnostic Clinic, as well as the Largo Medical hospital.
The City has good incentives for economic development in four opportunity zones, as well as a tax incentive program for investment in new buildings for job creation. "We have a really strong customer service philosophy," says Stricklin. "We help with site selection for relocation to an existing building and facilitate entitlements and permitting through our economic development department. And we've been really successful with helping them get through the permitting and inspection process quickly so they could meet their deadlines."
In terms of COVID-19, the City Commission created a Business Assistance Program from the general fund to provide immediate cash grants to help small businesses with rent and commercial mortgage expenses; as the fallout from the pandemic becomes more apparent, the continuing focus will be on the small businesses that had to temporarily close and may still have not recovered.
Stricklin shares, "While we're not a big tourist destination, we made a signature investment 25 years ago in Largo Central Park. It used to be the County fairgrounds and we remade it into a signature open space that houses our Performing Arts Center, our world-class library, and also a narrow gauge railway with rides for kids on a little train around Central Park. We use that as a regional draw. People recognize Largo as the place they bring their kids to Train Weekend. They love Central Park. Largo has also created an innovative Youth Advisory Council program with local high school students. The Commission felt strongly that we needed to involve young people in government. We take them to Tallahassee once a year and educate them on the state legislature. It's a real bright spot working with these very intelligent teenagers and it gives you a lot of hope for the future."
AT A GLANCE
Largo, Florida
WHAT: Fourth largest city in Tampa Bay; pop approx. 85,000
WHERE: Pinellas County, Florida
WEBSITE: www.largo.com
Biltmore Construction Co., Inc. – www.biltmoreconstruction.com | mkg@biltmoreconstruction.com
We transform ordinary places Into EXTRAORDINARY spaces!
Biltmore is a proven partner with 67 years of experience turning the most complex projects into reality…it's our specialty!
We have delivered hundreds of complex public projects that have stood the test of time. Our proven project management system and experienced personnel strive to address issues early in the design process before they become expensive changes in the field.
Now more than ever, sustainable features are paramount considerations when constructing a new public facility. We have successfully employed some of the most complex building systems that resulted in saving our clients millions of dollars in maintenance and operations costs over the life of the building.
In today's environment, we are employing state-of-the-art technology and features to protect the overall health and well-being of building occupants. From air quality to touch points, Biltmore Construction has you covered with innovative solutions.
Biltmore Construction is proud to support the City of Largo in building their new City Hall, which will be the catalyst for redeveloping their downtown corridor.
Want an innovative builder proven in solving complex issues? Give us a call to discuss your next project!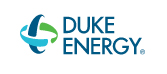 Duke Energy – www.duke-energy.com/Largo
Over the past two years, Duke Energy's Park & Plug pilot program and the city of Largo have worked together to install 12 electric vehicle (EV) ports at public locations. Thanks to the diligent efforts of the city, these EV chargers are helping build an EV infrastructure, expanding cleaner energy options and making it easier than ever to charge an EV. Ports can be found at many convenient locations and are compatible with all types of EVs.
Ulmer Park
Belcher Soccer Complex
Southwest Recreation Complex
Performing Arts Center
Public library
Police department
You can use the Greenlots® mobile app to find exact charging locations. Park & Plug is part of Duke Energy's goal to provide smarter, cleaner energy alternatives for our customers. The Park & Plug pilot program improves access to EV charging for everyone and the EV chargers also collect data on charging behaviors and analyze the effects EV charging has on the grid. This insight will help determine the best way to further expand EV charging.