Town of Yarmouth, Massachusetts
A mosaic of marvels
Business View Magazine interviews representatives of the Town of Yarmouth, Massachusetts for our focus on Economic Development in U.S. Towns & Cities
Each year, millions of visitors travel to Massachusetts' spectacularly beautiful Cape Cod region to relax along its 560 miles of shimmering coastline. There are countless wonders to enjoy from sandy white beaches and beautiful conservation areas, to centuries-old lighthouses and award-winning clam chowder. The area is a delight for the senses and attracts new residents every year to its 15 different towns. The second oldest is Yarmouth, which combines the villages of South Yarmouth, West Yarmouth, and Yarmouth Port. It's also home to the 18th-century Judah Baker Windmill, the 900-foot Bass Hole Boardwalk, and The Edward Gorey House – dedicated to its former owner, the famed author-illustrator. There's even the impressive Yarmouth Sand Sculpture Trail featuring 32 family-friendly sand sculptures.
According to Karen Greene, Director of Community Development, it's not these distinctive highlights that make the Town of Yarmouth special, it's the community "with all our different neighbourhoods, groups, and projects. There are folks like the Friends of Bass River who are interested in conserving our environment. Others like the Taylor-Bray Farm Preservation Association help to preserve and run our historic properties like the 17th-century farm. We're collaborating with them on the barn's foundation repair. This may sound kitschy, but we're like a mosaic. We have all these populations, that together, make up our wonderful Town of Yarmouth."
This sense of community was further strengthened during COVID. For Kathy Williams, Yarmouth's Town Planner, it was one of the pandemic's few silver linings. "We were brought together even more, because we were all searching for ways to get through the same difficult time." She provides the example of seasonal housing, which became much harder to find and started affecting the local businesses. "The Yarmouth Chamber of Commerce and the Planning Board worked together to amend the Zoning Bylaw, expanding the housing opportunities available for seasonal workers. So, we now work together more to solve our problems." The town also implemented additional remote capabilities, allowing residents to apply for a variety of permits and attend public meetings within the safety of their homes. Since these advancements the town's staff has committed to making even further progress, not only with electronic permitting but with online accessibility across the board.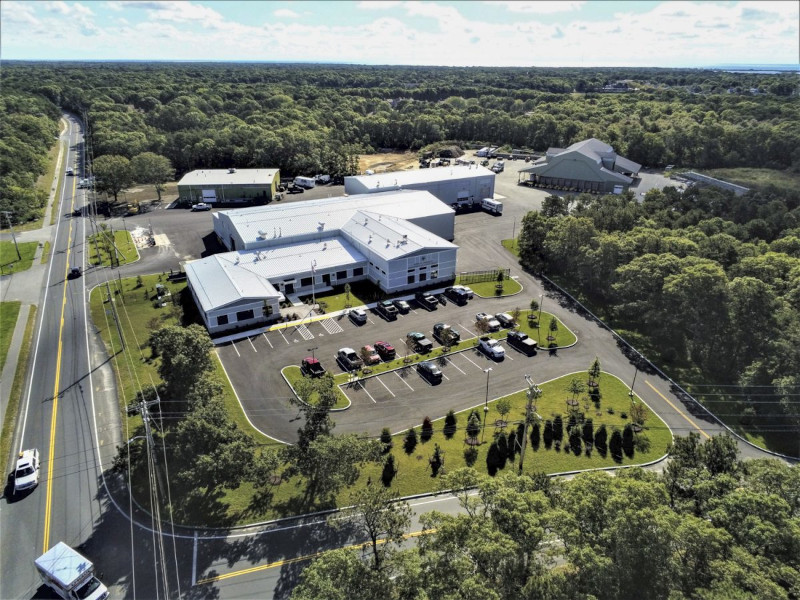 The overall vision for the Town of Yarmouth is straightforward: keep it the attractive, fun and inclusive community residents already love to live, work, play, and learn in. Ensure it remains affordable for everyone by providing an economically diverse business sector and excellent education opportunities. These basic principles and more are outlined in the Yarmouth Vision Plan 2021; a key resource that is the foundation for updating the Local Comprehensive Plan (LCP). Moving forward, the Vision Plan will be used by town leaders to help identify future goals, organize initiatives, and allocate resources to better serve Yarmouth's residents.
Williams stated that many of the Vision Plan's goals align with what the community is currently working on, including conserving Yarmouth's natural ecosystems. "It was great to have community confirmation of all the great projects we've been working hard on for many years, like municipal wastewater, expanding our recreational opportunities for all ages and renewable energy. We are also working on creating more quality year-round housing and seasonal employee housing, which is an issue for any place that has a strong tourism economy like ours. In addition, we are studying ways to attract different types of businesses and job opportunities to the area to retain and attract new businesses and employees to Yarmouth."
Yarmouth remains committed to maintaining educational excellence and opportunities for lifelong learning. Just last October, Cape Cod Regional Technical High School moved into its brand new 228,000 square-foot state-of-the-art building. Although located in Harwich, only a short 20-minute drive away from Yarmouth, the school is a huge resource for the community. "They're a big influence, developing the next generation of tradespeople on the Cape. This past June, they were even involved in building a Habitat for Humanity home," states Kyle Pedicini, Yarmouth's Economic Development Coordinator. The school's programming is tailored specifically for Cape Cod's economy, focusing on programs like Marine Services and Environmental Science. Adult education through The Community School at Cape Cod Tech is also offered, with courses such as Contractor's Licensing and Dental Assistant Programs.
"We're now also in the final stretches of building a new regional middle school in Yarmouth," Pedicini adds. "It's going to be a cutting-edge educational facility that will be a great asset to the community." Moving forward, there will be a public discussion to figure out the best use for the current middle school building. Williams envisions it turning into a "multi-use type of area" but it will all depend on the community's input.
The Riverwalk Park and Boardwalk Project on the town's south side is another exciting undertaking focusing on revitalization. From 1958 to 1988, the Yarmouth Drive-In operated on 22-acres of land along Route 28. The town purchased it in 1985 for recreation space. In 2015, after a Feasibility and Concept Design Study and public opinion, the Drive-In Site Utilization Committee (DISUC) decided on a Riverwalk Park along Parkers River, a 1,400-foot raised boardwalk, and a space for intermittent events.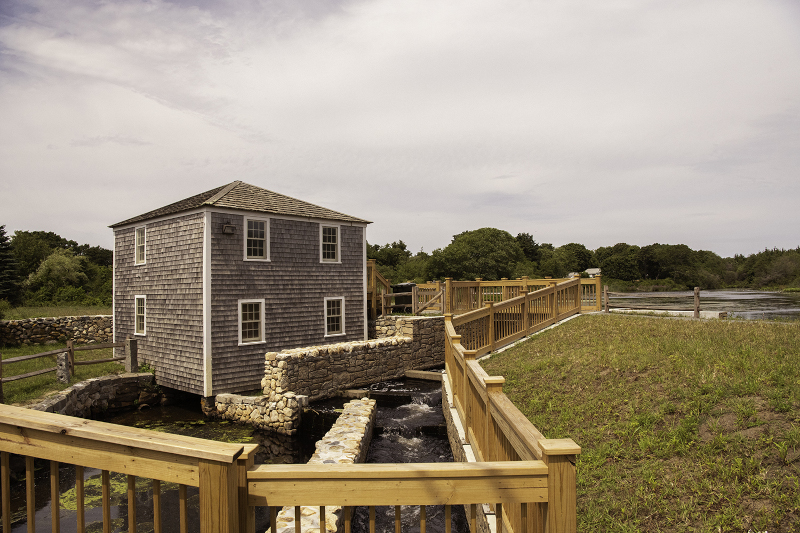 "We want to draw people to Yarmouth and while they're here, have them visit our great businesses," says Williams. "We're currently in the design and permitting phase. Some of our ideas include an organic natural play scape for kids, an artist shanty village, and a kayak launch. One of the real gems will be the boardwalk with panoramic views of marsh lands and majestic sunsets." Pedicini agrees it's an exciting project that will "activate" the mostly dormant site, as lack of on-site infrastructure currently poses a challenge. Once the project is completed, the area will be event-friendly.
During the design of this project, the restroom facility was positioned to better accommodate the potential for solar panels. "With our town projects, we think about incorporating energy efficiency," admits Greene, which is the reason there are so many solar panels throughout town. There's also a proposal for a 50 Workshop Road Solar Project to install a large ground mounted solar array on town land. The aim is to help generate revenues for the municipal wastewater initiative, which is a major community priority. "We are actively working on the design and permitting of the proposed wastewater treatment facility and the first phase of the collection system, with hopes of having pipes in the ground in about three years.", says Williams.
This treatment plant is highly anticipated since most of the town is served by traditional Title 5 septic systems. The collective hope is that not only will municipal wastewater improve water quality, but it will also become an economic driver for redevelopment as the first phase includes the town's main commercial corridor along Route 28 and premier hotel area along South Shore Drive. As Pedicini aptly states, "It's an environmental project, but the economic benefits will help pay for it."
When considering the economy, particularly post-COVID, a huge component is broadband internet. It's an aspect the town is still working to integrate into the community. Pedicini has a meeting planned with a telecommunications company to talk about the possibility of a public/private partnership on a pilot program for a specific area. He notes, "We do have two fiber optic spines going through Route 28 and 6A, our main commercial hubs. Now we're just figuring out how to deliver service to the commercial and residential properties." Electric vehicle (EV) chargers, the other type of technological infrastructure recently gaining popularity, have a large presence throughout town. As a green community, there are chargers at the Yarmouth Town Hall and at the Yarmouth Senior Center. It's all part of being a Municipal Vulnerability Preparedness (MVP) program community and Green Community, which provide grant opportunities for energy projects and climate resiliency.
Looking ahead three to five years, diversification is top of mind for the Town of Yarmouth. "It's like any personal portfolio. You need to diversify as much as possible to be less sensitive to economic downturns, especially with a tourism economy," Pedicini explains. "We'd like to develop new industries with high paying year-round jobs. We're always going to be dependent on our tourism backbone, but we'd like to have some more medical offices, teleworking offices, etc. Something that will close the gap between wages and housing costs in our community. That's an issue right now, and we don't want it to prevent new residents from discovering all we have to offer."
The Town of Yarmouth is well-positioned for an exciting future as investments in public projects and infrastructure are poised to improve the environment, spur economic investment and attract people to Yarmouth. Pedicini concluded, "We are very excited about moving forward with wastewater infrastructure and creating a unique recreational facility at the Riverwalk Park. The Town is working hard to make Yarmouth an even more attractive place to live, work, play, and learn."
AT A GLANCE
Town of Yarmouth, Massachusetts
What: Second oldest town in Cape Cod; population 25,000
Where: Barnstable County, MA
Website: www.yarmouth.ma.us